Today, I am sharing how to make a burlap bow in less than one minute.  I have seen some amazing tutorials out there and I admit the bows are outstanding.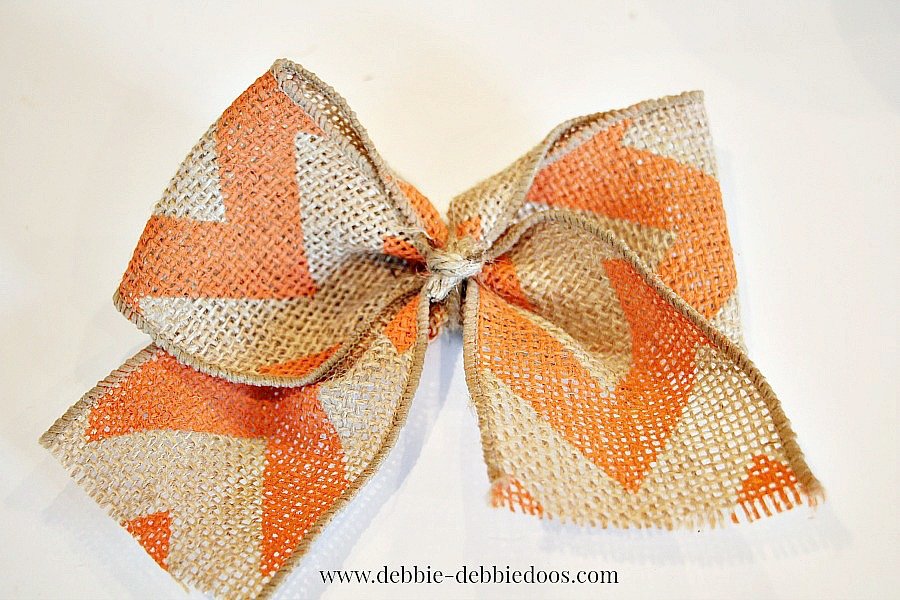 The tutorial I am sharing today may not be as perfect or beautiful, but you will certainly get the gist.  The best part is this requires, NO glue, no staples and only one cut of burlap.
Burlap Bow Materials:
What you'll need to make a burlap bow: burlap ribbon and twine: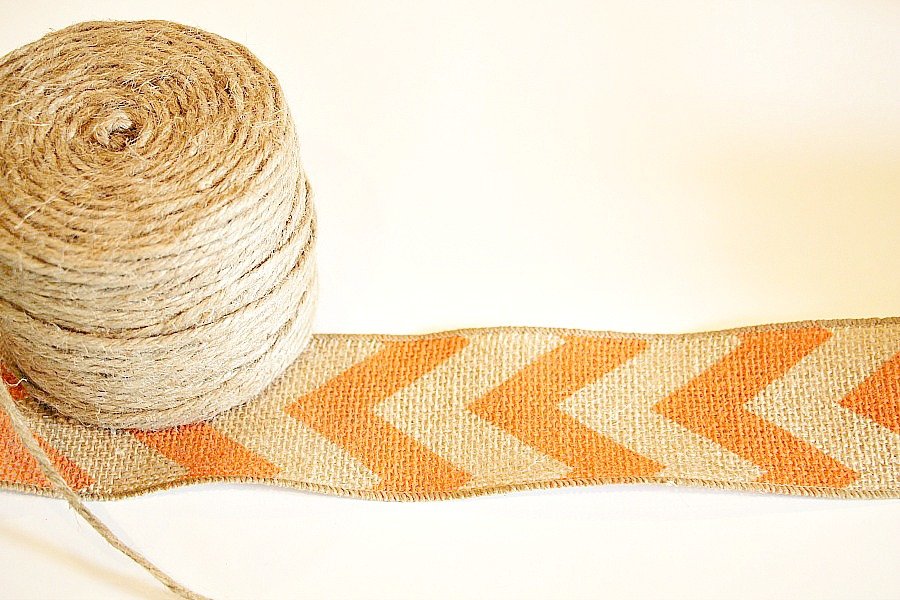 I typically find my burlap ribbon at either Walmart, Michaels or hobby lobby.  Walmart is closest in proximity to me so I usually wind up over there for some quick supplies. I also found this huge roll of twine at Walmart for less than $5.00.  I use twine often in my crafting ventures.
How to make a bow: step by step
Cutting the burlap ribbon.
For a smaller bow, you want to cut your burlap ribbon about 13 inches.
Folding Process.
This may be the simplest bow you have ever seen.  Fold your strip on each side as shown
Twine and knot.
Take a piece of twine and wrap it around the middle of your burlap
Pinch together in the middle and tie a super tight knot
Tight knot.
Trim the end of the twine as close as you can be shown here above.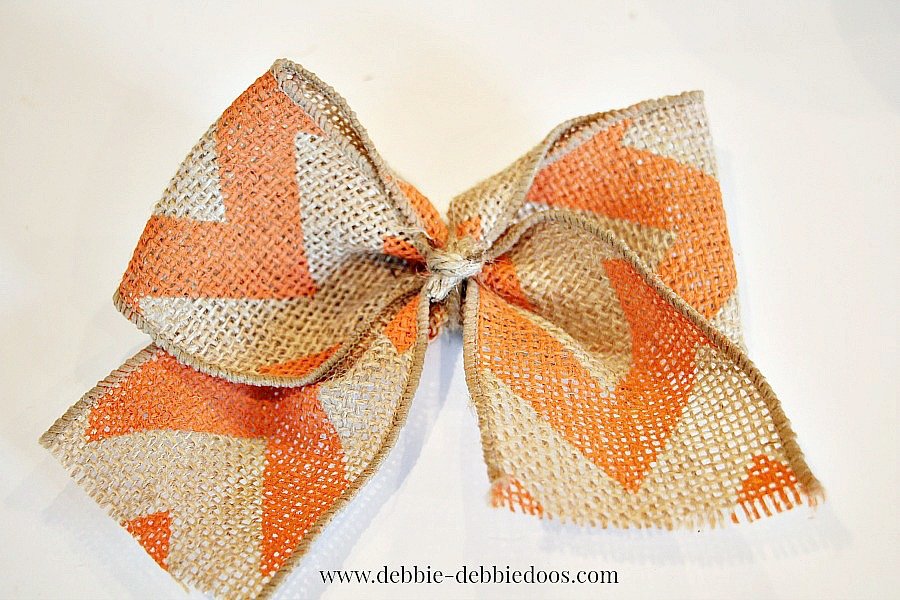 And there you have a perfect little bow. You can wrap around another piece of burlap in the middle if you like. You can also use wire instead of twine.
DIY Burlap Bow: Conclusion
From burlap to ribbon this tutorial on how to make a bow is a perfect touch for a handmade gift.
You may have spied my wreath the other day while sharing our rustic whimsical mantel
I even made a quick little video for you.
Of course, if you want a larger bow, simply cut your ribbon longer.  I prefer to use the burlap with the wire trim for bows.  You can poof and pretty them out a bit easier.