Oh my,
How to dye burlap with rit dye!
I am going rit dye crazy now.
I bought these cute burlap roses at Hobby lobby the other day for a buck a piece.
I really didn't want to keep them natural.
I am in NO short supply of rit dye and the color choices are magnificent.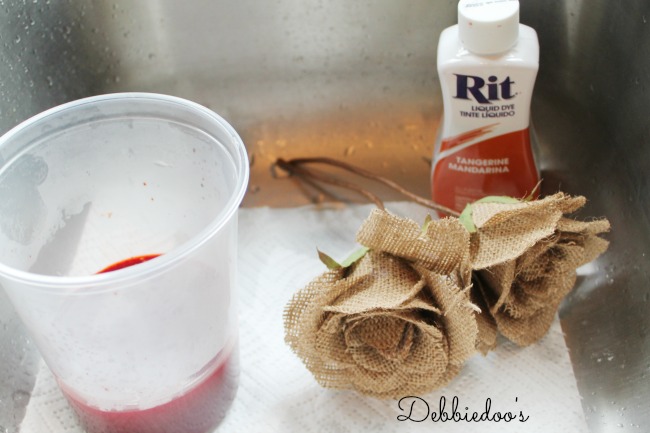 Tangerine was my color of choice seeing Fall is coming.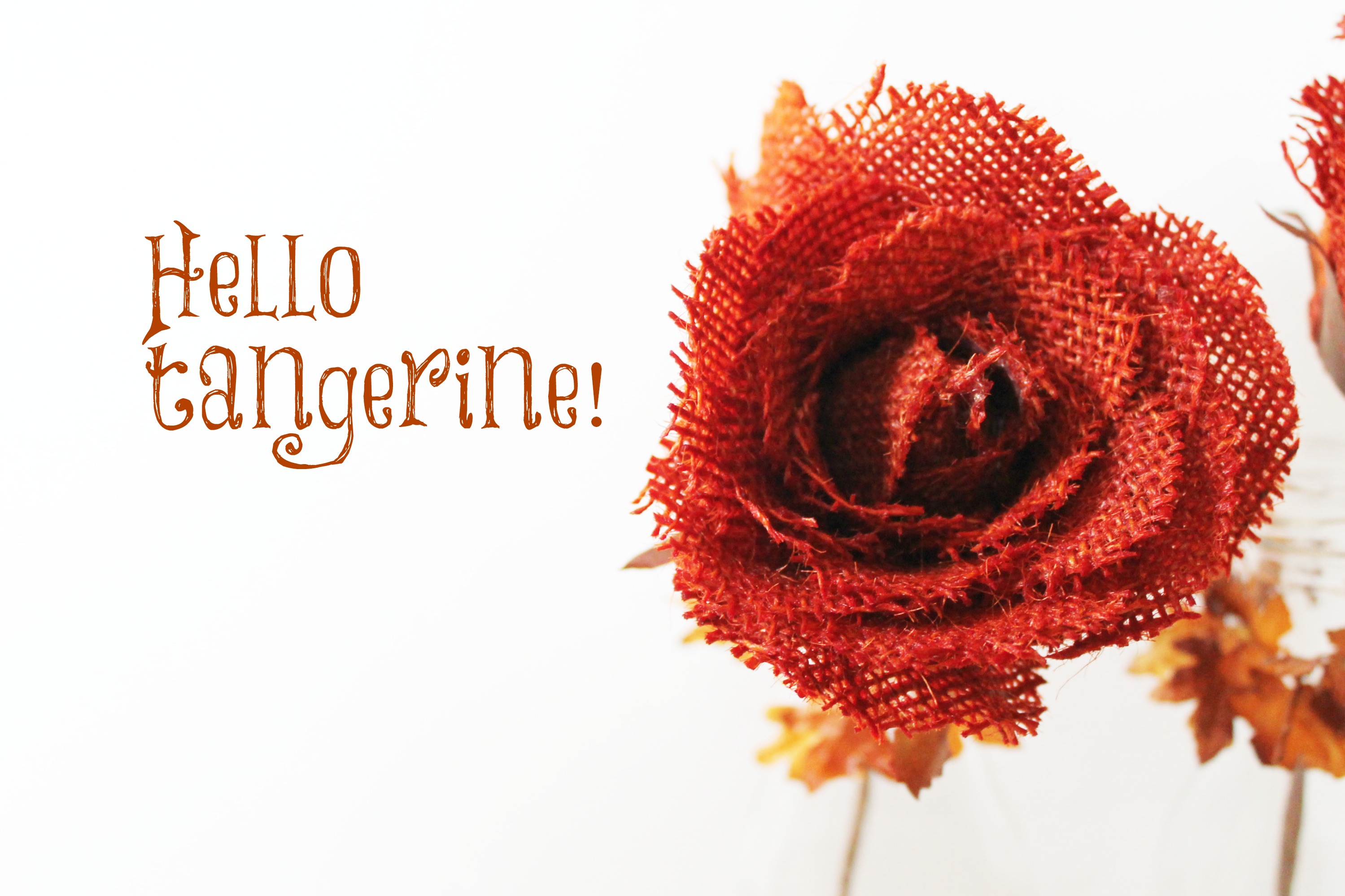 I simply took a cup of water, heated in the microwave.
Took 1/2 cup of Rit dye and dumped it in  the hot water.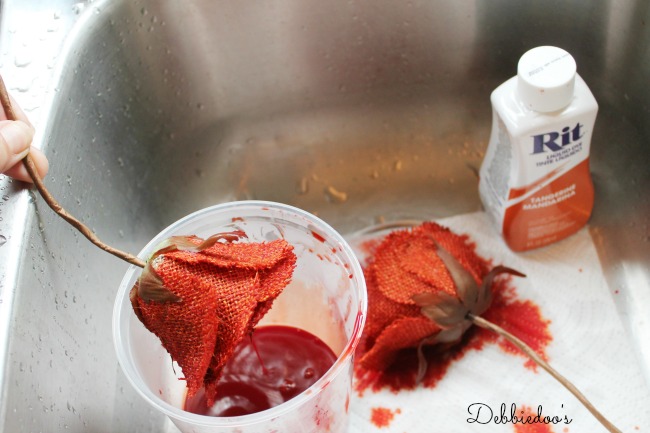 I did this in the sink as you can see.
Dipped my roses for about 10 seconds
placed  them on the paper towels to dry….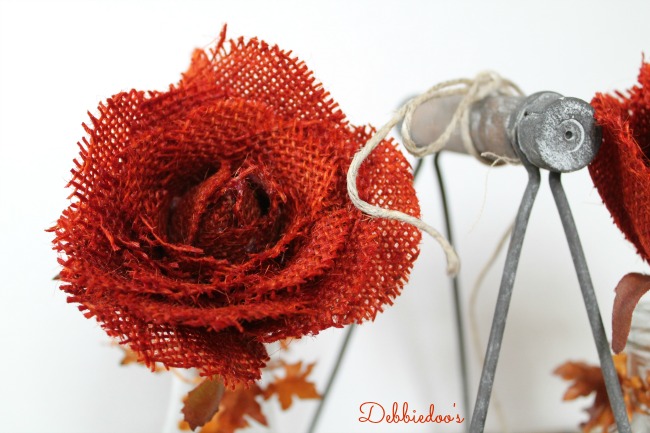 And WOW, I have  pretty Fall colored burlap flowers.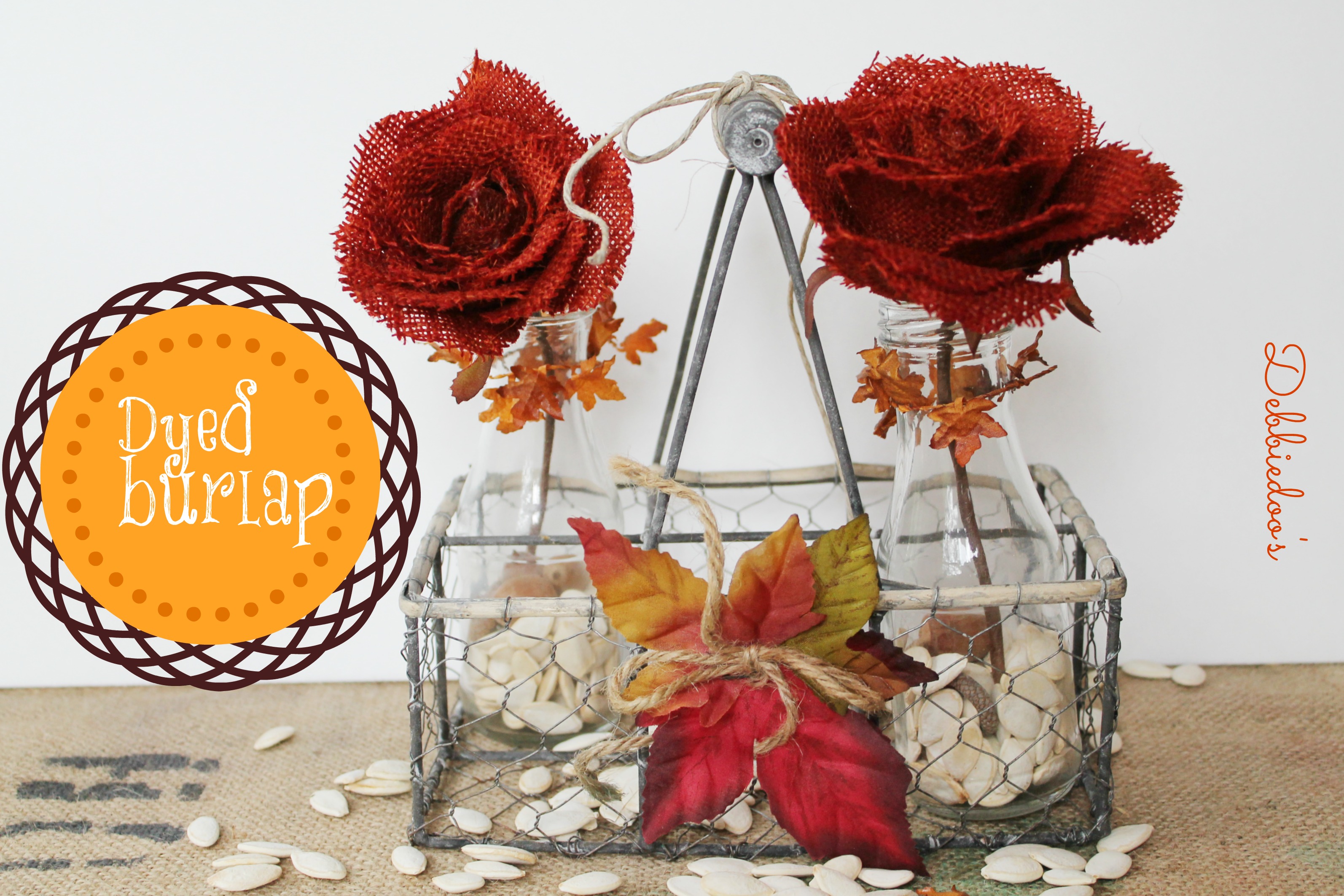 Getting ready for some Fall vignettes as you can see.
I really want to go back to hobby lobby and buy a ton more burlap roses and dip away…teal, yellow, oh the possibilities are endless.
Did you see my
this is just the beginning.
Also, check out my ALL things RIT DYE gallery while you are here.  Lots of think outside the box ideas. Not your average tie dye!
Gotta run I have hair dye in my hair, and NO
it is NOT a rit dye color:)
You can follow me anywhere, anytime!
I would love to have you.
XO
Thank you so much for visiting with me today.
If you are new here, I am also very excited to share my new stencil line with you.

Farmhouse/rustic stencil line by Debbiedoo's HERE
Thank you for your visit today!
I share all things, thrifty home decor, crafts and a recipe or two on occasion.
If you would like to commit to becoming a subscriber, I would love for you to join me.
You can also check out my DIY gallery of ideas.