How to clean stove grates
YUK! Ever wonder how to get that grease and grime off of stove grates? Without scrubbing and a whole lot of elbow grease? Today, I am sharing how to clean stove grates, the easy way!
You may also like to check out
How to clean Granite naturally
How to clean your carpets without using harsh chemicals
We have been in our home for about 10 years now. Although, I like to consider myself a fairly clean and tidy homemaker, there are just some things that I have found impossible to get spotless. I have used windex, put the grates in the dishwasher, and even used Brillo pads.  All to no avail. So today, I am sharing a magnificent and simple trick.
All you need is ammonia, a mask,gloves and a garbage bag.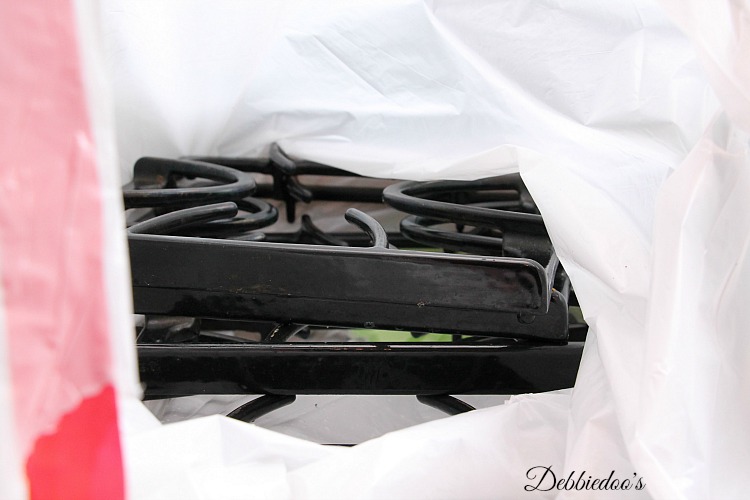 As you can see, they are NOT too bad, however this grease and grime would not budge.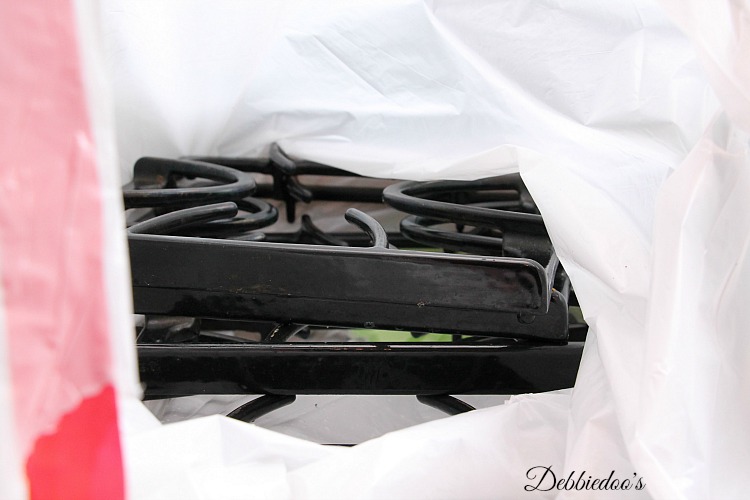 I used ¼ cup of ammonia per grate. So ¼ times 4.  If your grate will fit in a zip-lock baggie, that is even better. Mine were too large so I put all four of them in a big garbage bag along with my ammonia. Tied it up, and let it sit over night in the laundry room. Also, recommended to put bag outdoors on a warm sunny day. 
I recommend you using a paper mask and latex gloves while doing this project. Is it necessary, NO, but I personally do not care for handling and breathing in chemicals of any sort. Plus, these basics are good to have on hand. You never know when you want to do a spray paint project!
I was amazed at the crud at the bottom of the bag and how it basically just dissolved off on its own. Please DO not pick up the bag as though you would a regular garbage bag.  I used two hands to handle these and had a good grip when handling the bag.  These grates are heavy. DO NOT combine any other cleaning solution, just the ammonia. Clean up was simple, all I did was use a soapy sponge and hot water to rinse off.
Our stove looks shiny and new again! Thanks for stopping by today.
Follow me around if you like.
If you are NOT a regular here, I sure would love to see you back again.
I am not all about cleaning!
Thank you for your visit today!
I share all things, thrifty home decor, crafts and a recipe or two on occasion.
If you would like to commit to becoming a subscriber, I would love for you to join me.
And if you like to eat:) Check out my recipe archives.  I share all easy desserts, apps and more!
 Oh and one of my most loved archives is my Dollar tree craft archives!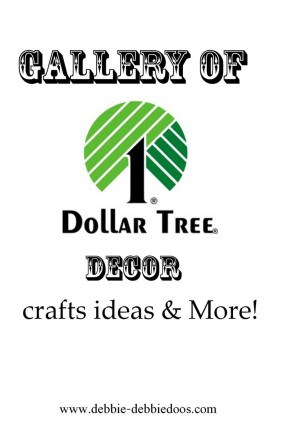 I also have a beautiful gallery of Home tours of other bloggers.  You can find some amazing ideas there!
Debbie Manno (Debbiedoo's) is a participant in the Amazon Services LLC Associates Program, an affiliate advertising program designed to provide a means for sites to earn advertising fees by advertising and linking to (Debbiedoo's) (amazon.com).