This is sort of ironic how this Spring mantel art sign turned out for me.  Today, I am sharing how I made my own Spring mantel sign with an Andy Warhol twist
 I wasn't intending it to have the Andy Warhol feeling but when all was said and done, my husband duly noted that.  I looked, and said "yeah you are right"! Mike has a good eye for decor.  He could be an interior decorator I think sometimes.  Although, not all the time, some things he has me shaking my head on.  Literally, like this head LOL.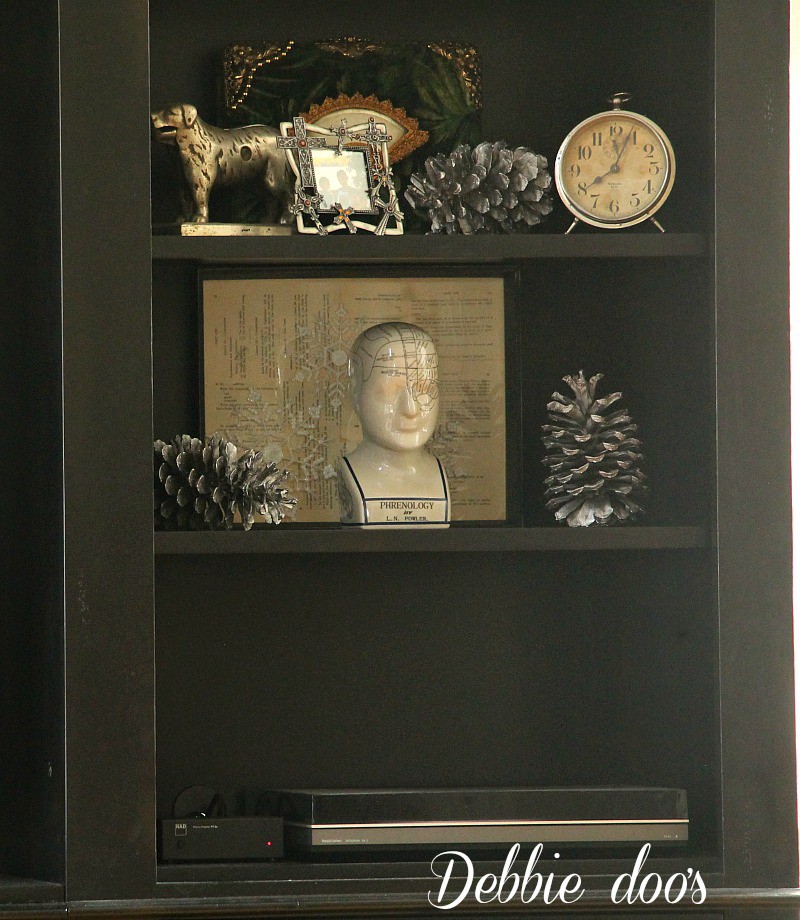 Anyhow, back to my Spring art.  One day last week I took a ride to Michaels.  They had all their Spring stuff just about marked down to 40% off.  I decided this year I needed some new Spring decor.  I told you it is my least favorite season to decorate indoors.  Surely, I thought to myself they have to have more than pinks and baby blues.
My theme this year is all things birds!
It all started with my thrifty tray makeover.  I like to keep the themes cohesive.  Not necessarily matching, but the same gist.
I found this pretty decoupage paper pack and the bird stencil at Michaels.  I have never used that paper.  Although, I have mod podged over 100 times, I never actually saw the paper they sell.  I loved the colors in this pack.
I decided I would use all three prints and simply layer them.
I still have more scrap wood left from that industrial shelf my husband built me.  I think I mentioned this to you, but it is worth mentioning again.
You can buy a fairly large size of plywood at Lowe's or Home depot and if you can't cut it yourself, they will cut it for you.  One piece can make a plenty of rustic signs  or trays, etc.  I haven't only made signs with these pieces.  I made a bathroom vanity tray for myself and one for my friend.
When I mod podge I paint the mod podge in sections.  Then adhere my fabric, or paper, etc to the piece.  You can also lightly paint the back of the fabric, or paper and adhere it.  I use my finger to smooth it out because I love that feeling of mod podge on my fingers.  I don't know why.  If you have an old credit card, that does work best.
After I layered my board to my liking, I let it dry for a few hours.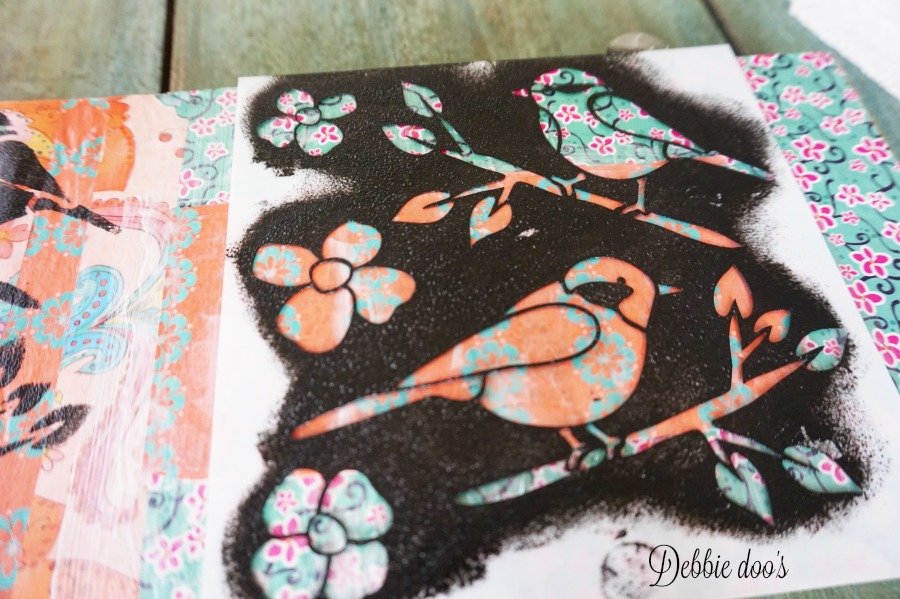 Then I took my bird stencil, pouncer and black craft paint and stenciled the birds three in a row.
Hence, the Andy Warhol effect.
I can't show you too much more because I am still working on the rest of the mantel.
Did you miss my other DIY rustic signs?
for purchase (affiliate links)
Hope you enjoyed this craft.  It's actually one of my faves right now.  I think it looks super cool and different.
Don't forget, sharing is caring:) Pin, share tell all your friends!