Before we start off our house tour I want to take
a second to introduce myself.
I'm Jacque and I am one half of the team. The
other half (debatable better half) is my husband Matt. We DIY and blog over at
Not long after we started blogging I stumbled
upon Debbie's Newbie Party and quickly linked up our Mason
Jar Pendant lights.
It was one of our first posts and I was beyond shocked
when I went back to Debbiedoo's and saw our lights featured!!! I wanted to die.
I have been hooked every since.
We have graduated from the Newbie party but I still love checking out the Newbie
links and posting our own under the graduates! So the fact that Debbie asked me
to show you all our home, well lets just say there were squeals involved …
lots of squeals and then a moment of panic. But that's a whole other story!
Now that I have our introductions out of the way
it time for what you have been waiting for our house tour!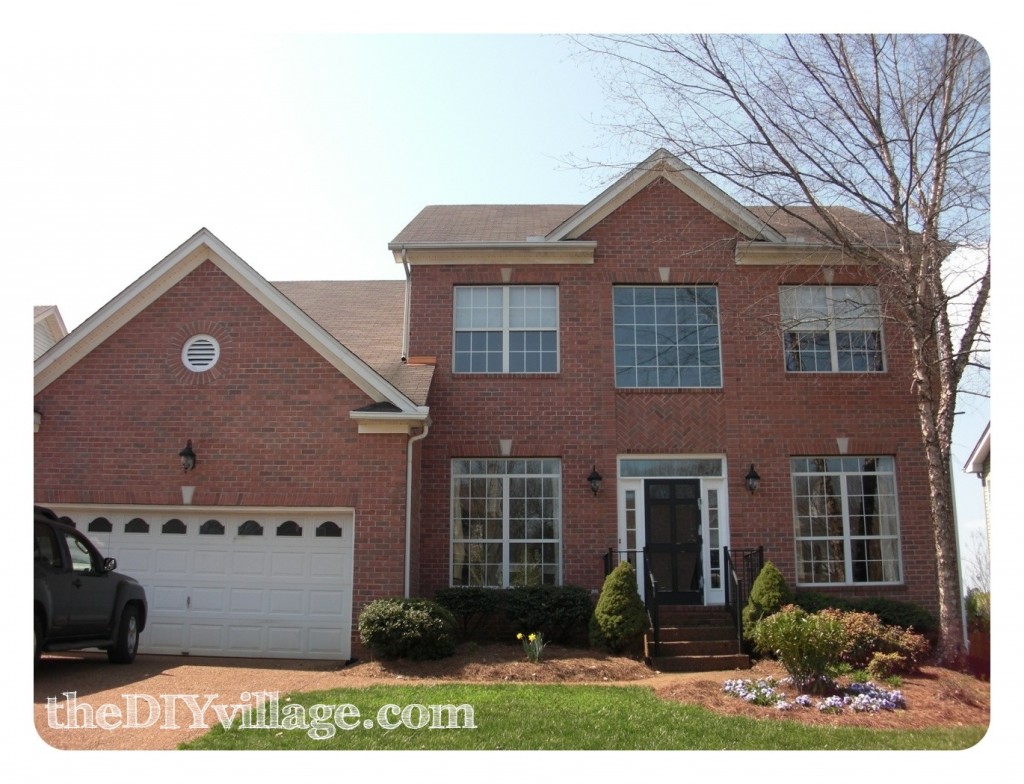 We bought this house in the Spring of 2011.
It's your traditional standard issue suburban home in East Tennessee.
(promise to have a better picture of the house next spring!)
As you can see from the picture our neighbors are a mere stones throw away, but
thats okay because it's what is on the inside that counts.
We will start the tour off with the first room we
completed (and my personal favorite) the Craft Room …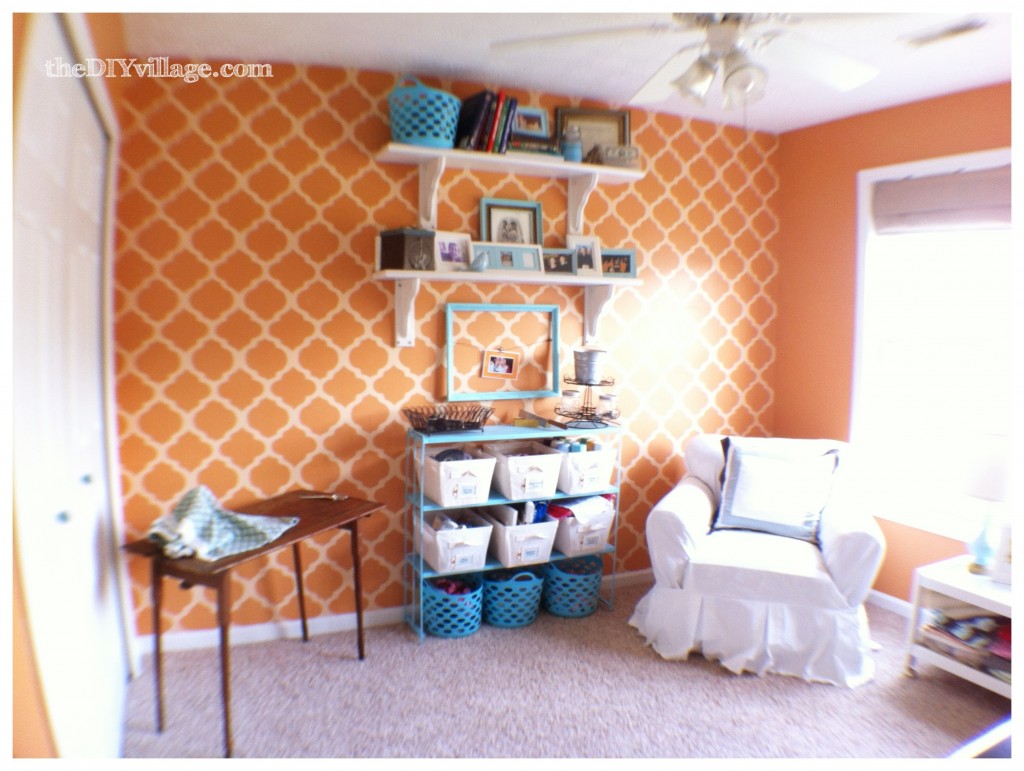 My craft room was a year long labor of love.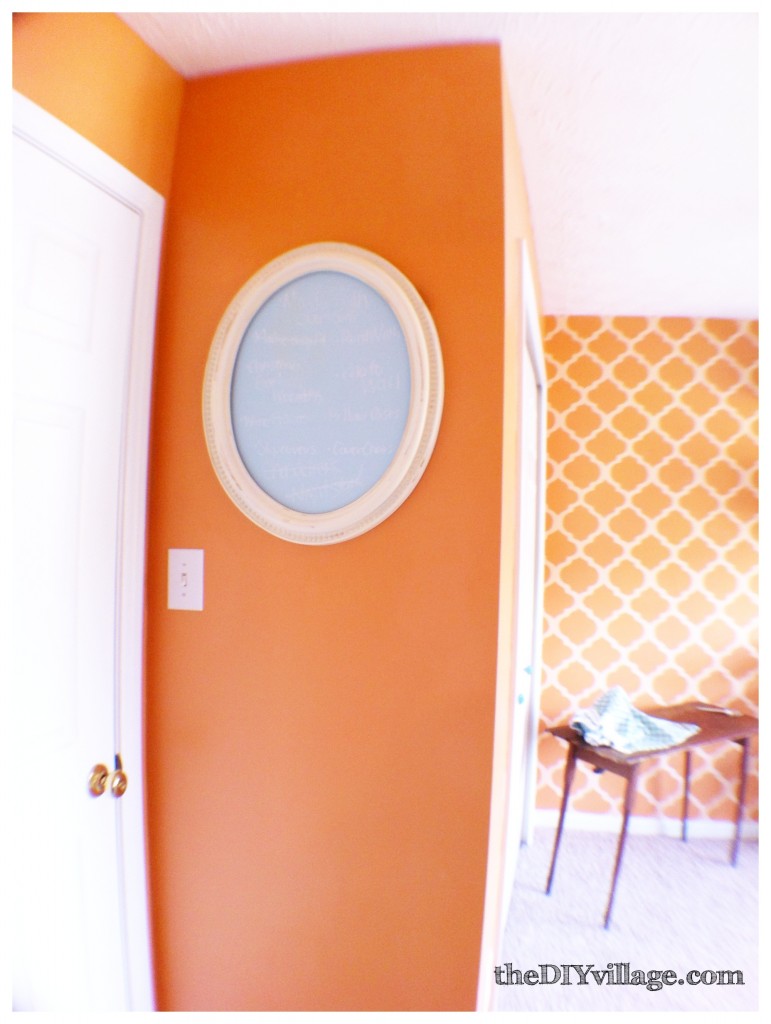 Right after we moved in we painted the walls
orange and quickly started hand painting the trellis wall treatment.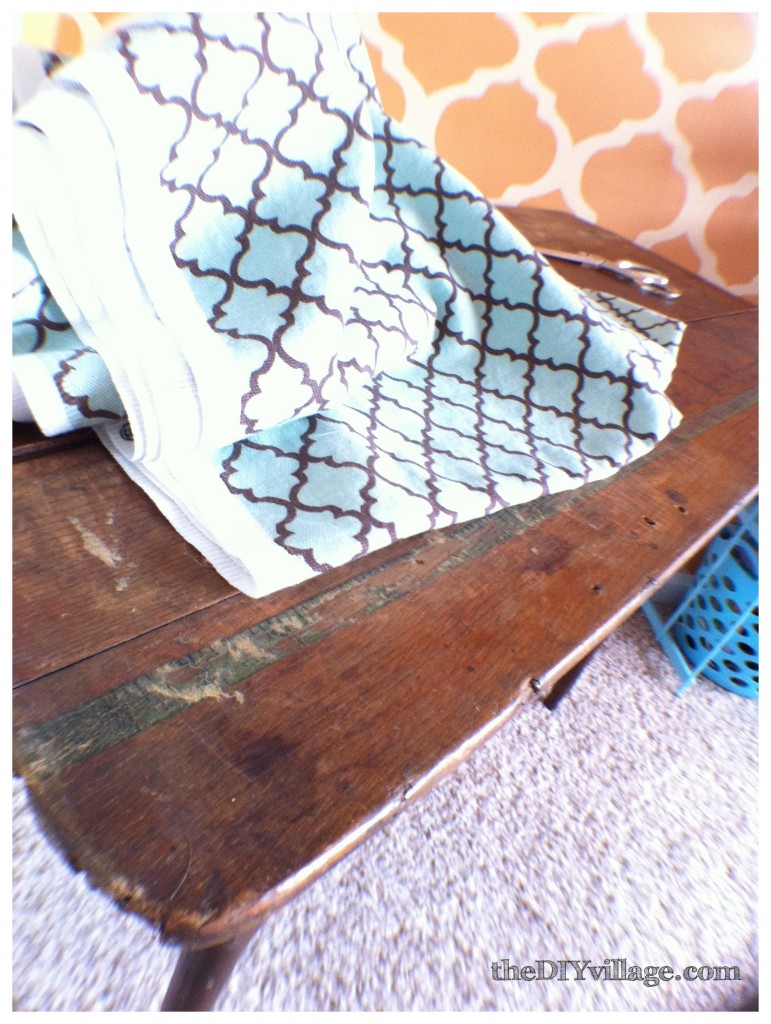 We worked really hard on the wall for a few weeks
and then I got distracted by a "bigger, better" project (or possibly a shiny
object there really is no telling with me). And the wall just sat there.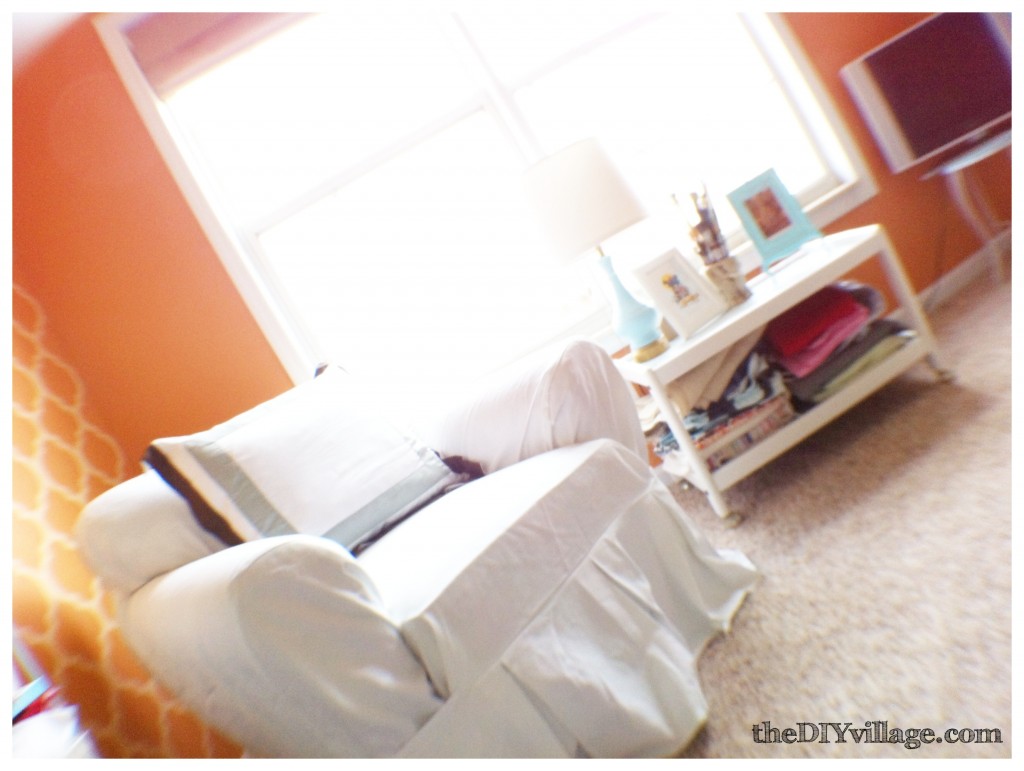 Until in a moment of weakness I gave in and
finished the wall, I think it turned out pretty well!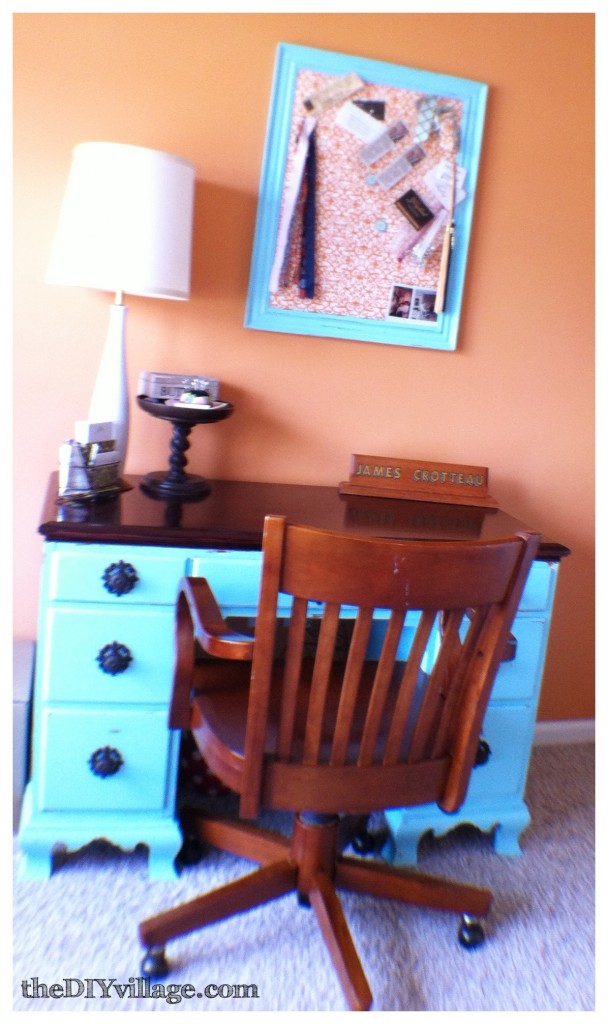 Matt re-finished an old Naval Secretaries desk in
turquoise that pops perfectly off of the orange walls.
Just outside my craft room is a long hallway that
is open to our front foyer.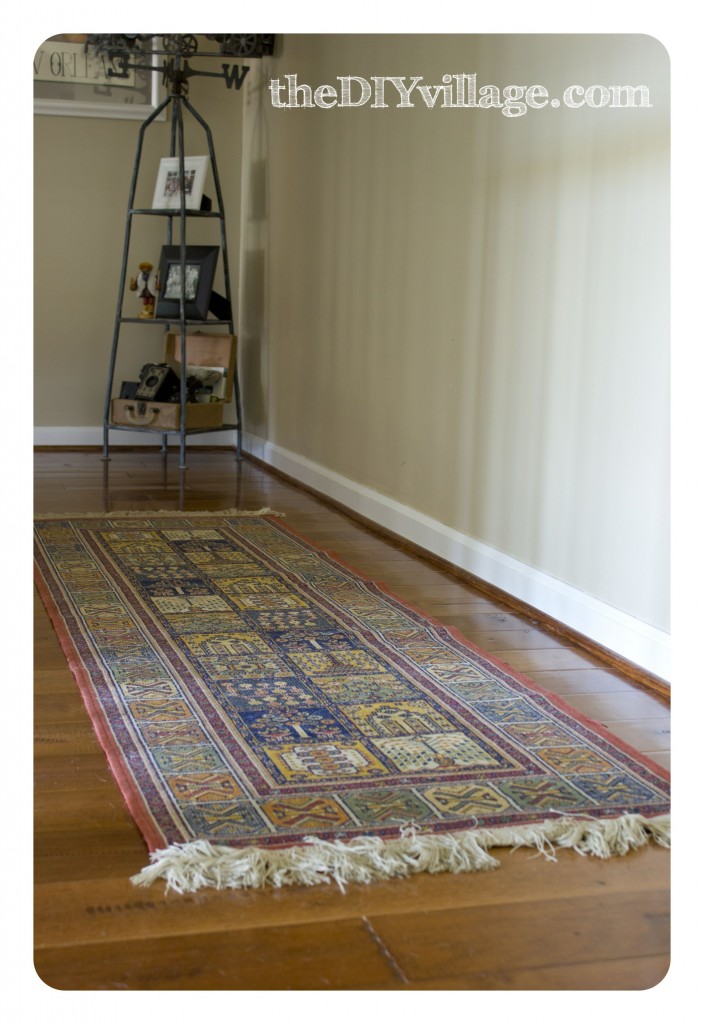 I have grand plans for this area of the house,
just have to convince the other half that they are worthy!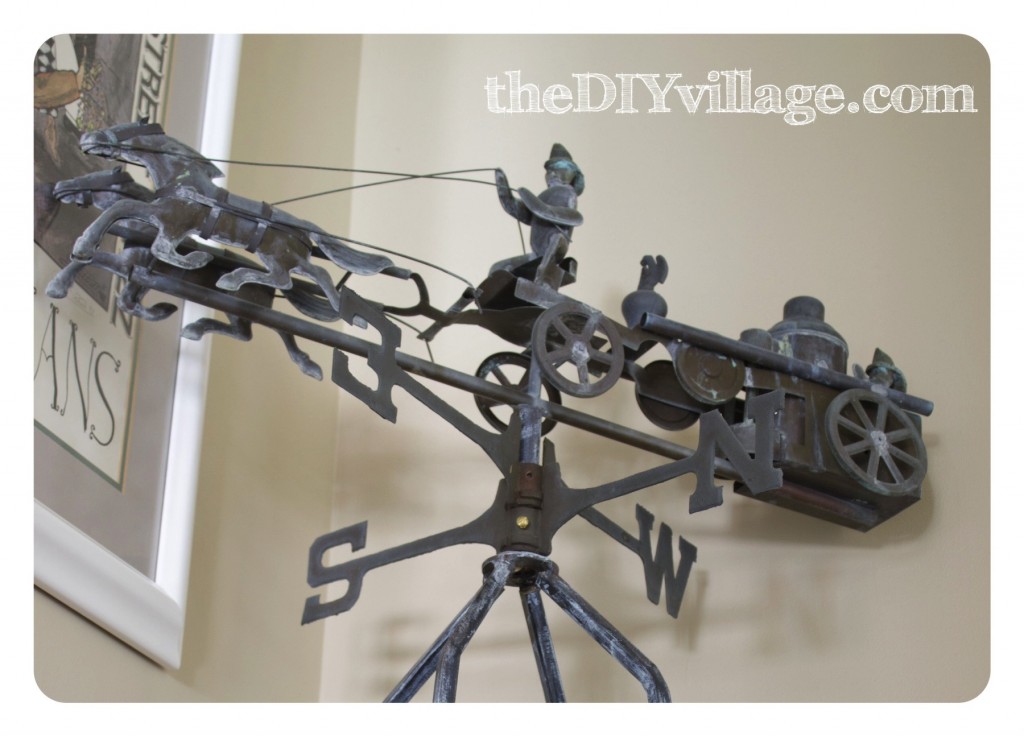 On the far end of our hallway is my nook, what a
fun little space!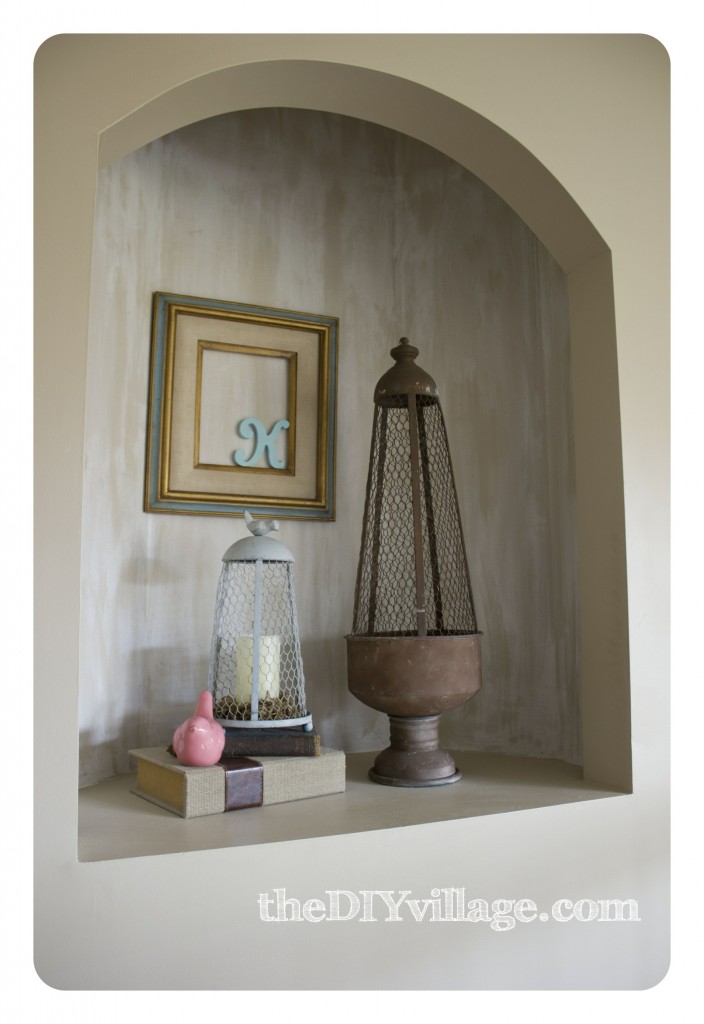 The foyer is two and a half stories high and the
perfect place for me to use part of my grandfathers window washing ladder!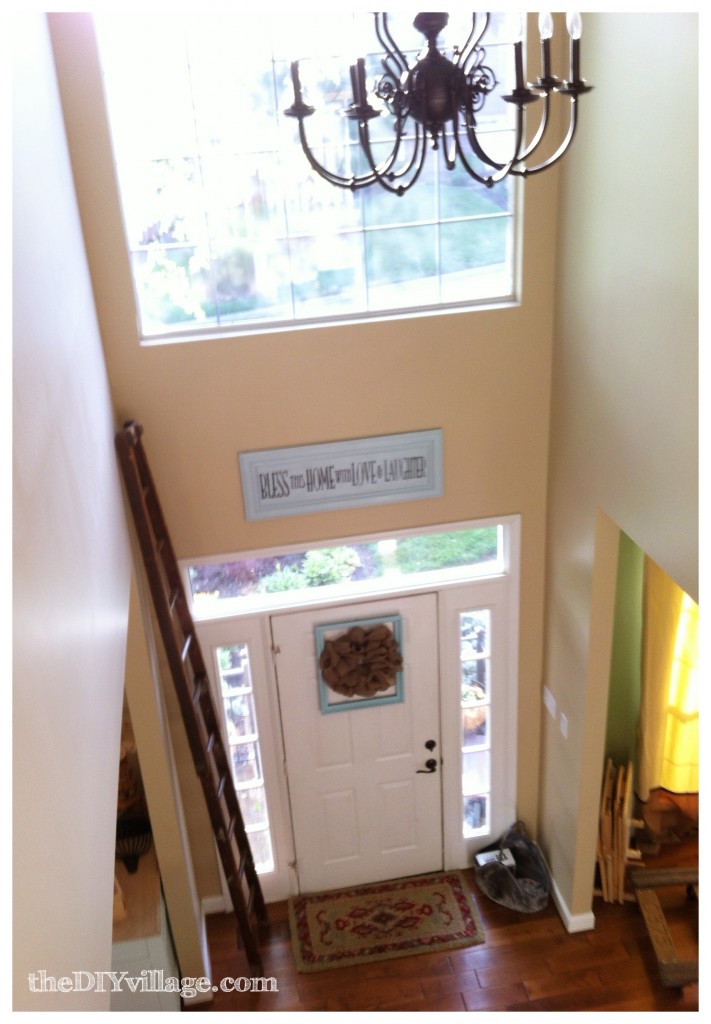 Moving on we will head downstairs to the main
level. And visit Matt's office.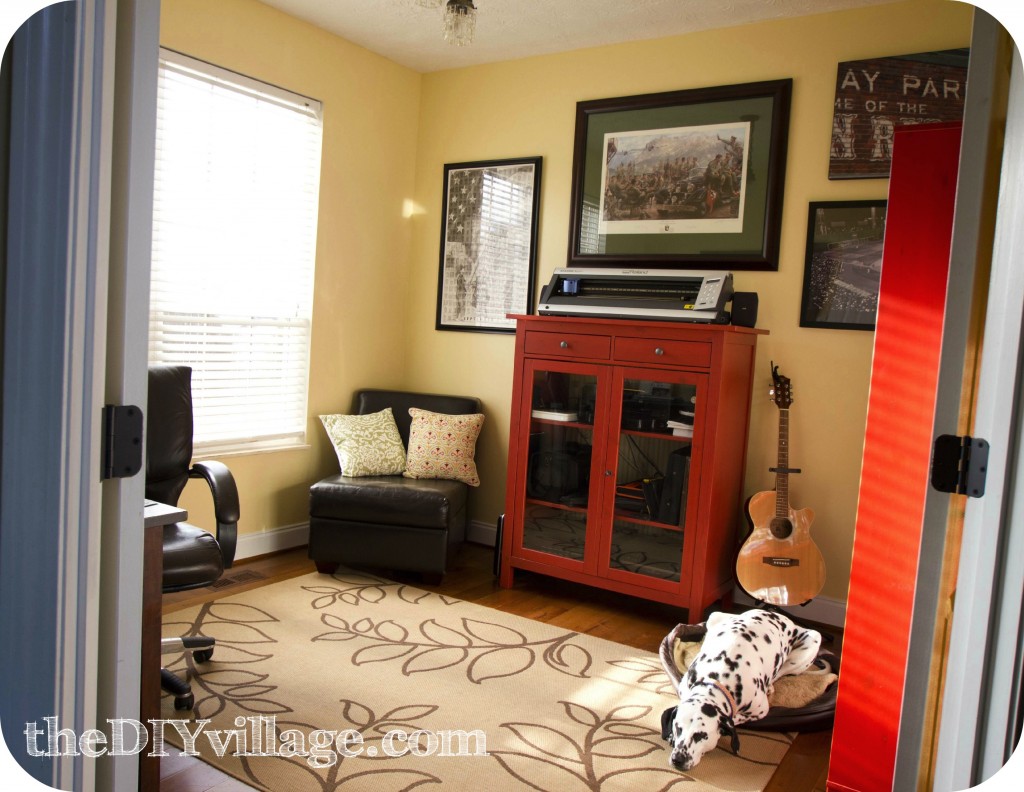 From the Boston Red Sox Fenway Park art and
memorabilia to the WWII Band of Brothers inspired art this room is ALL Matt!
(and apparently sleeping dog … )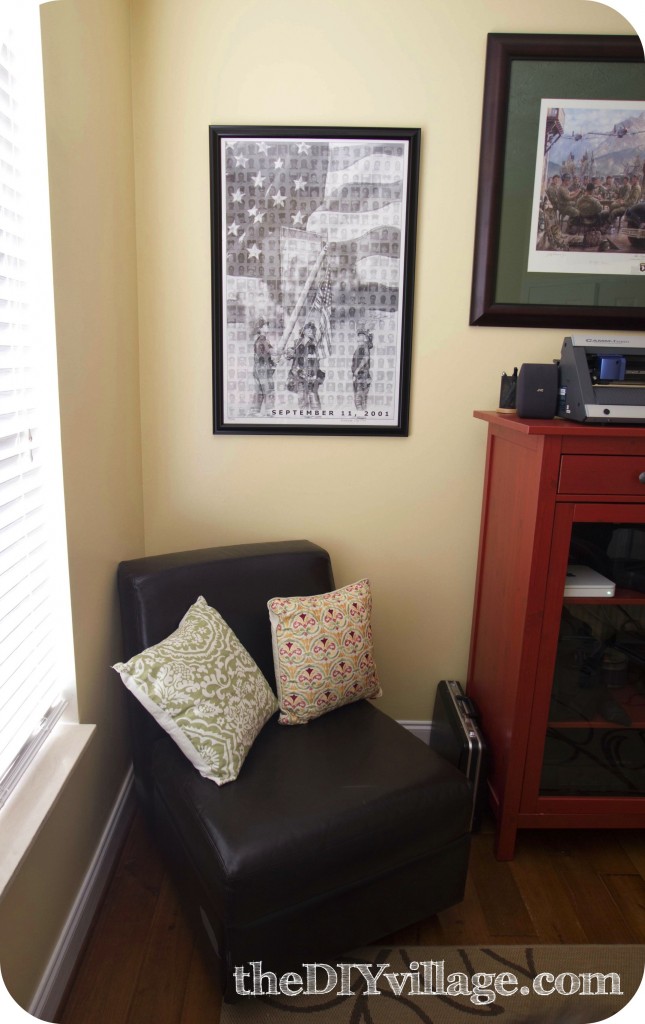 Matt is a huge Red Sox fan, so much so that not
only is the color of this room "CLAM CHOWDER" (fitting huh?) but he named our
dalmatian Fenway! Go figure … next dog is Wrigley since I'm a huge Cubs
fan!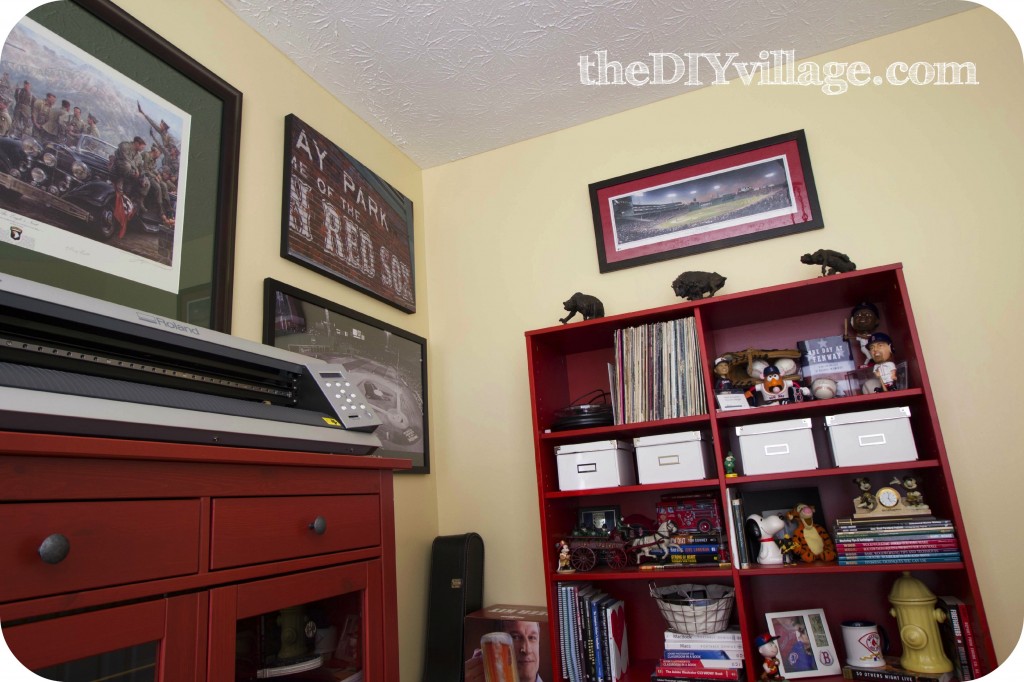 Just outside the office is our family room.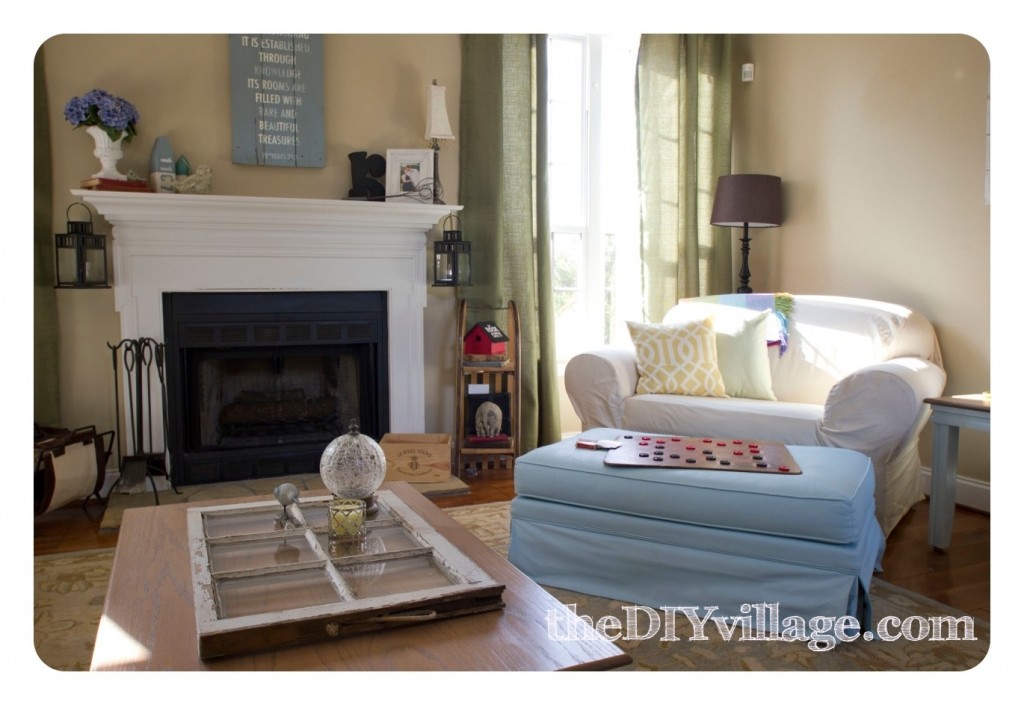 Matt has let me run wild in this room, it's all
me in here from the trellis pillows to the box pleated slip covers!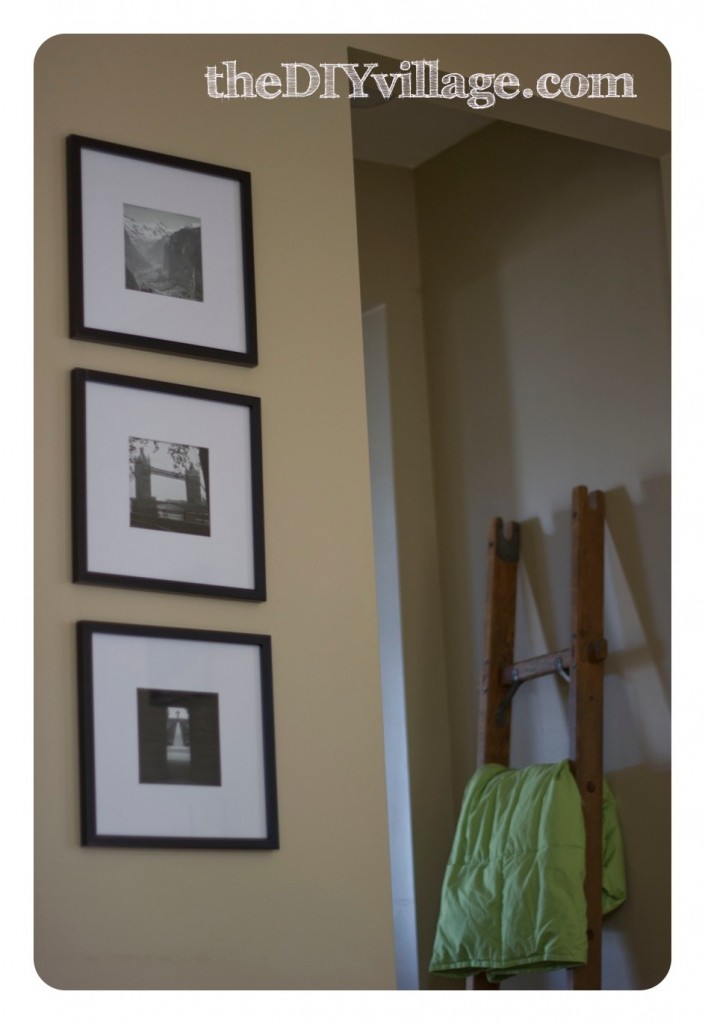 The back side of the house is an open floor plan
and rooms just flow right into each other.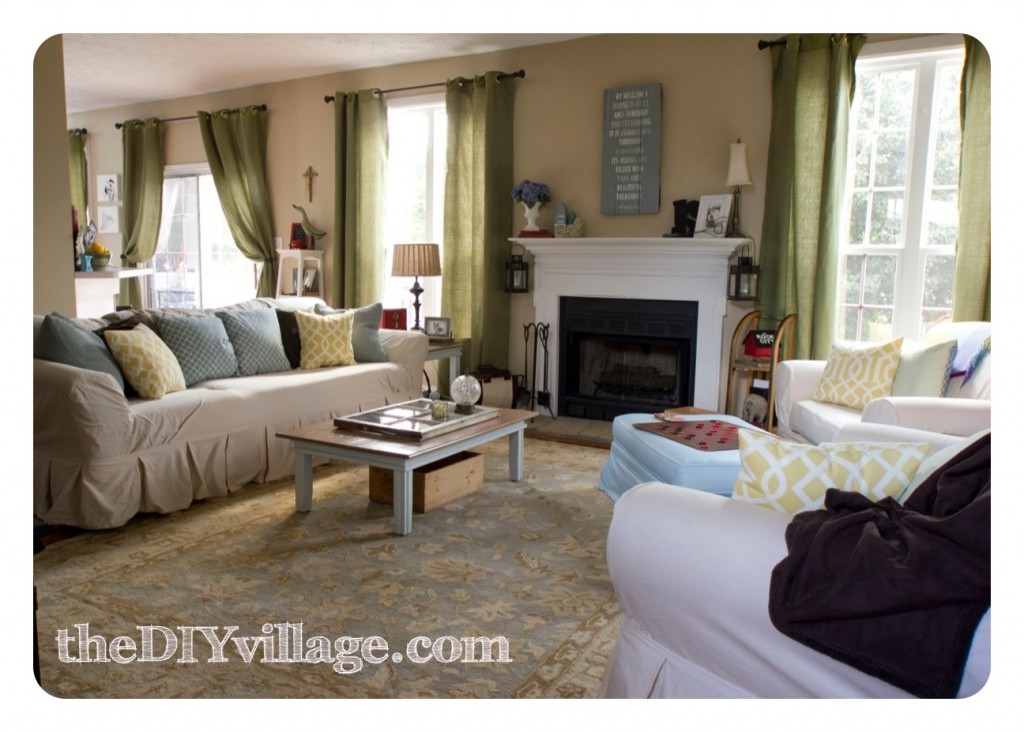 Just behind our couch is our kitchen. Separated
only by an island and narrow wall.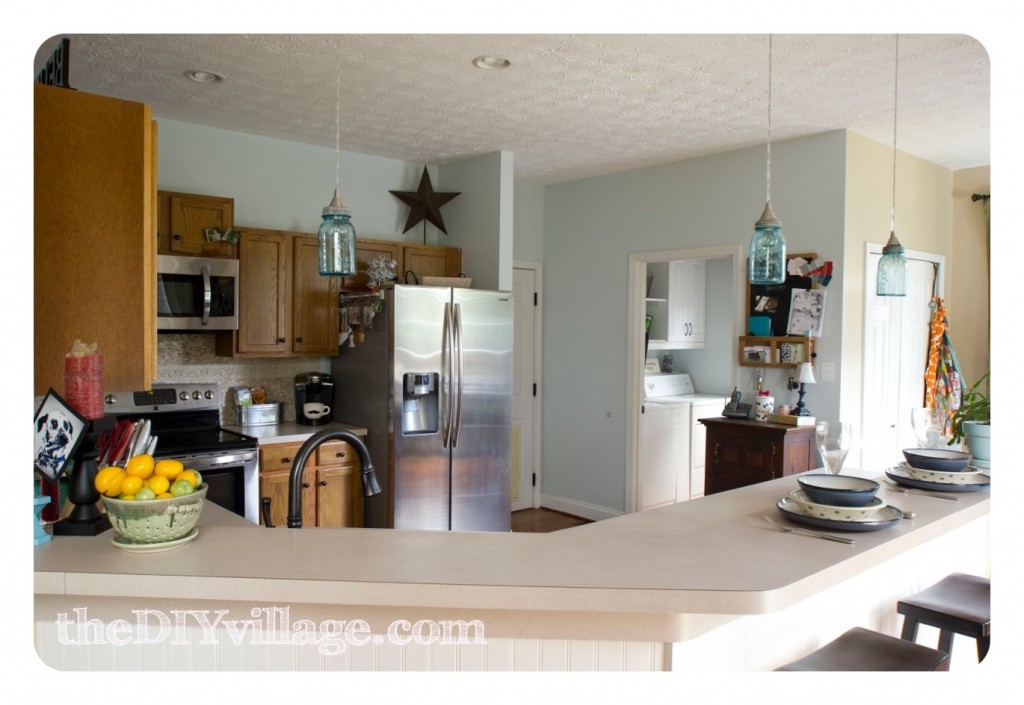 From the couch you get a great view into the
kitchen including our famous (well to us anyway) Ball Jar Pendant
Lights!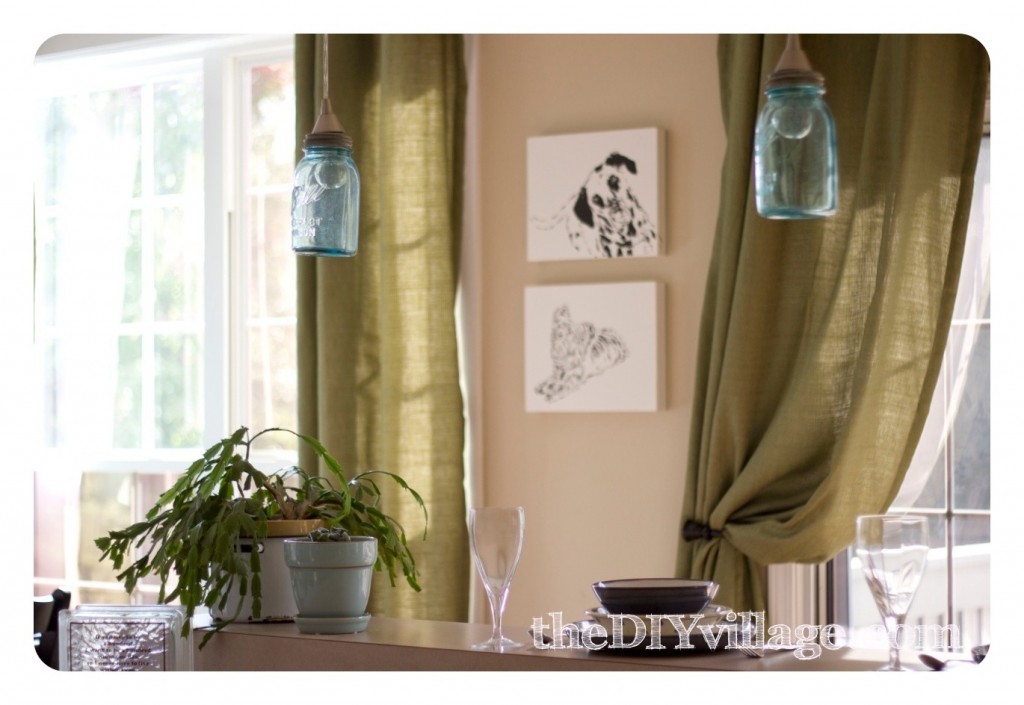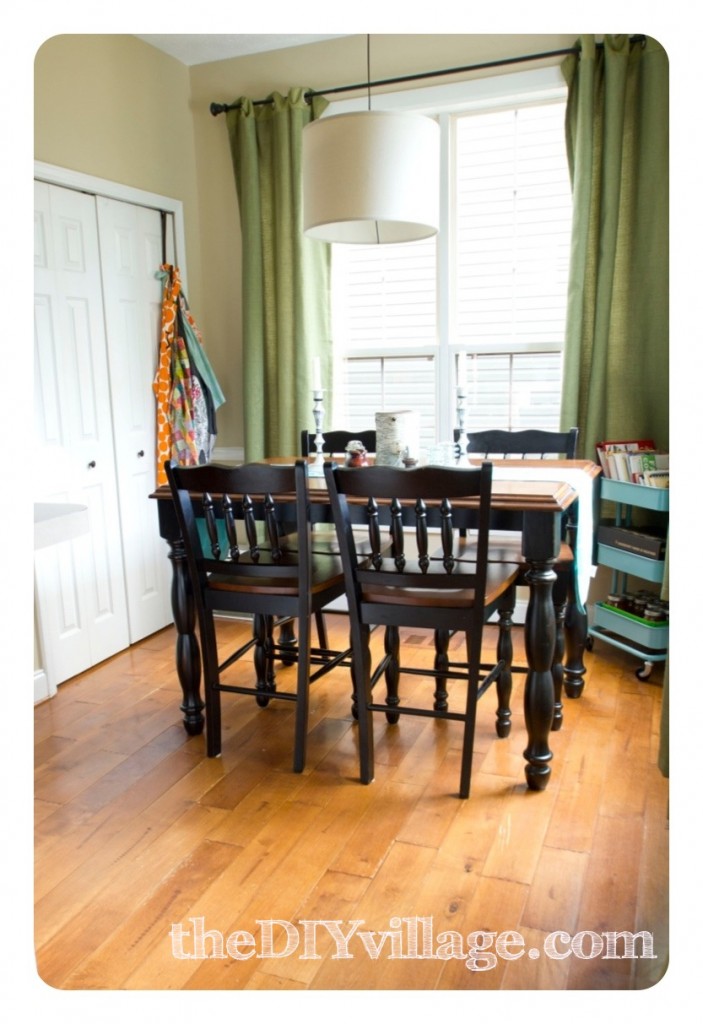 We replaced the previous owners light fixture
with a light kit and lamp shade easy easy easy!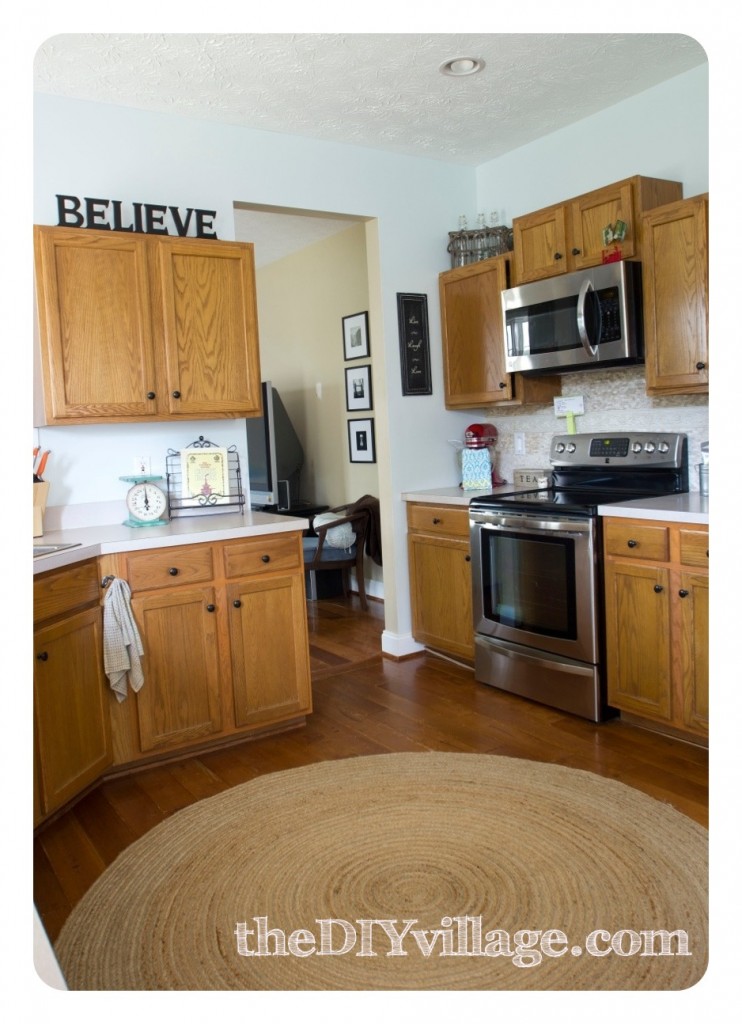 Our Kitchen is a work in progress.
Matt installed a beautiful split-faced tile and raised the microwave.
But we (I) still have bigger plans that includes painting our builder grade
cabinets!
Good Times!
Last but certainly not least on our home tour is
my laundry room! I needed storage and wanted it to look pretty.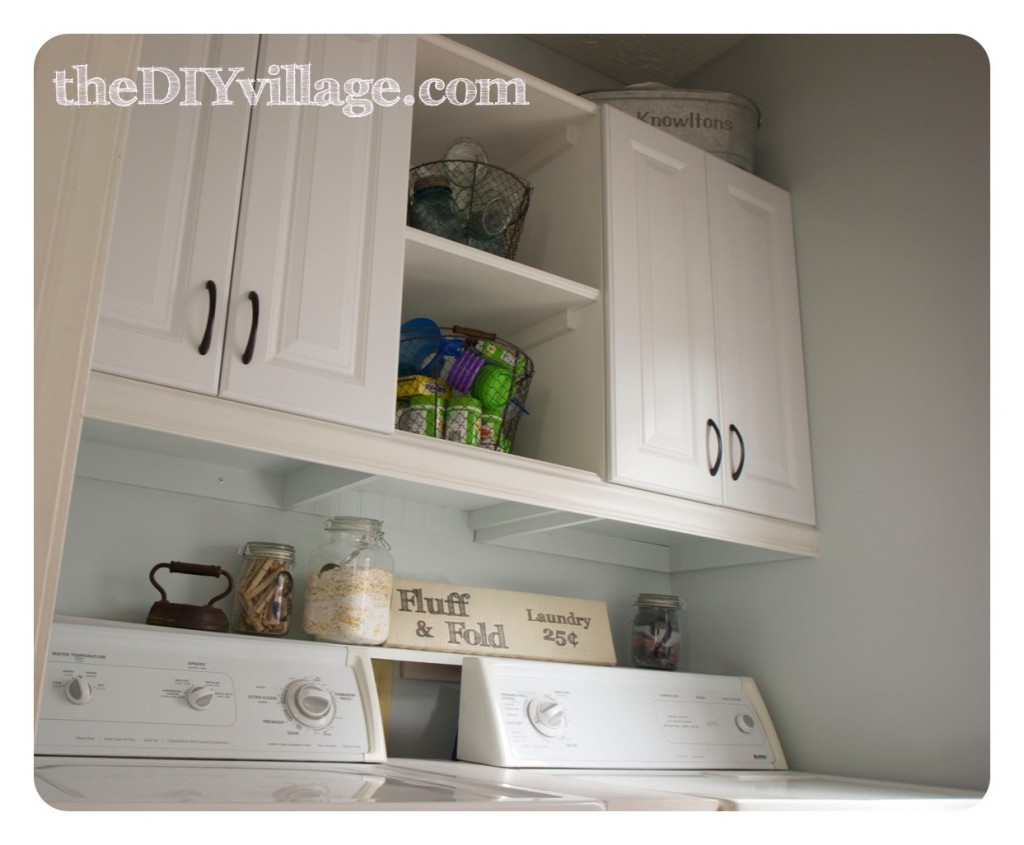 It was a fun weekend project.
There may have been some bribery to get Matt to go along with this one.
But in the end I know he loves the way it turned out.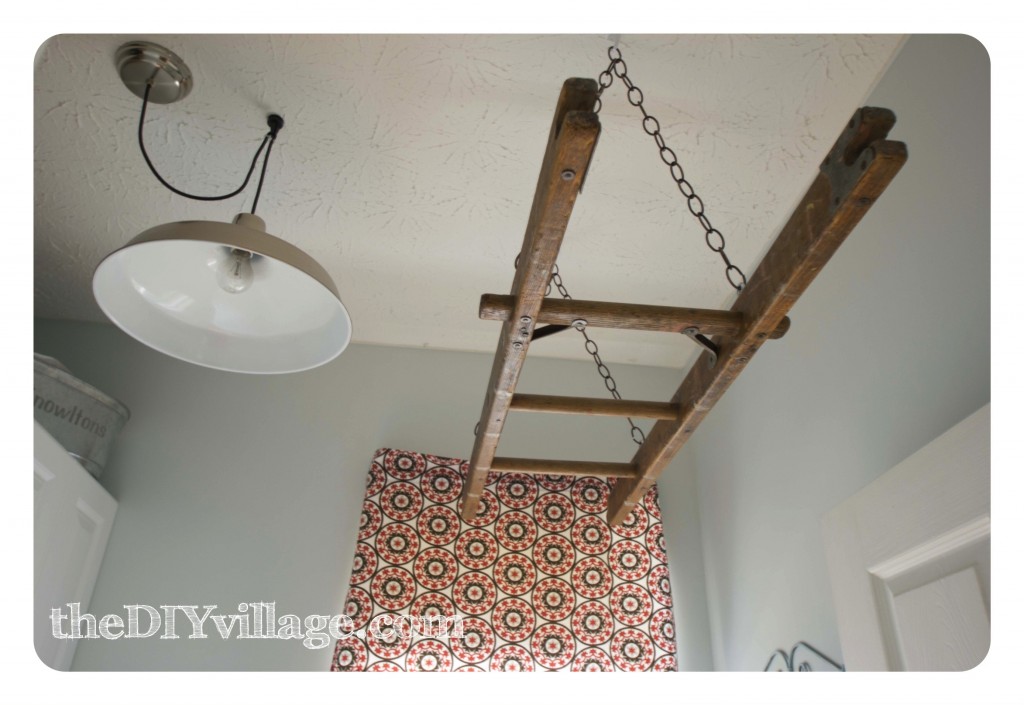 He even hung another section of my grandfathers
ladder in the laundry room to serve as a drying rack to hang clothes!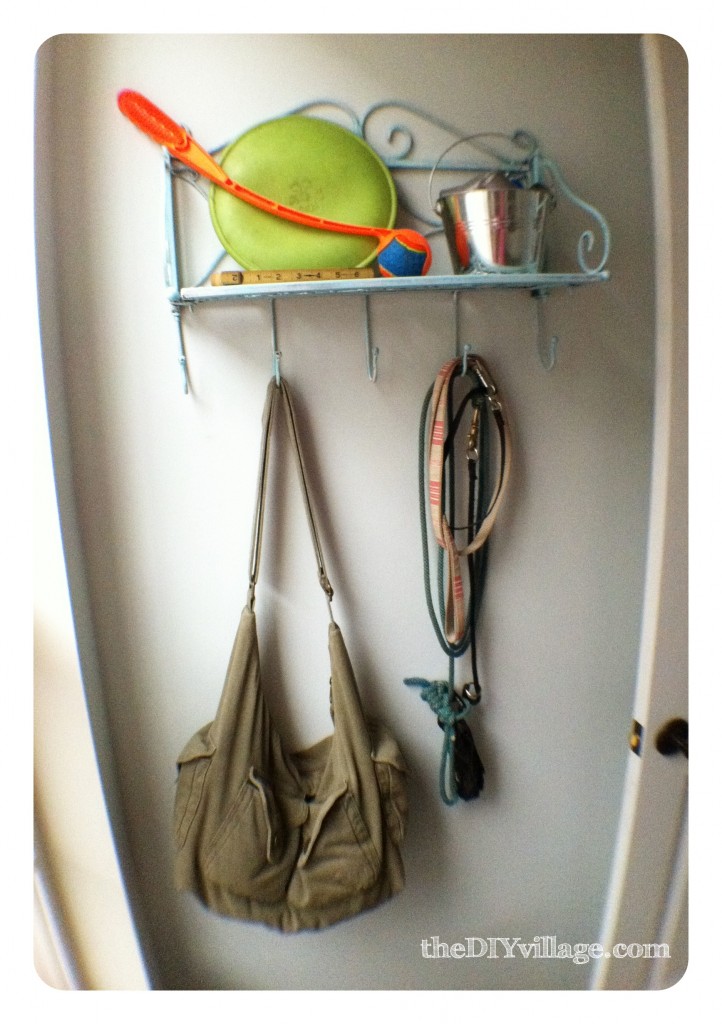 There is even a little spot in the Laundry room
for the dogs, gotta share the love!
To see more information on projects you have seen
in our house tour please feel free to come over and check out our
we would love to have you!
Thank you so much for joining me
on our home tour!
And thank you again Debbie for allowing me to share my home with your readers!
This was so much fun I am honored that you asked us to be part of this
series.
Thank you Jacque and Matt for having us over today!
The two of your are quite the team together and you both show such pride and passion in your home.
Stop on over and tell them hello:)