Hello Ladies (and gents)
Jacque here from the DIY village again with a fun fast project for you, this time Halloween Style!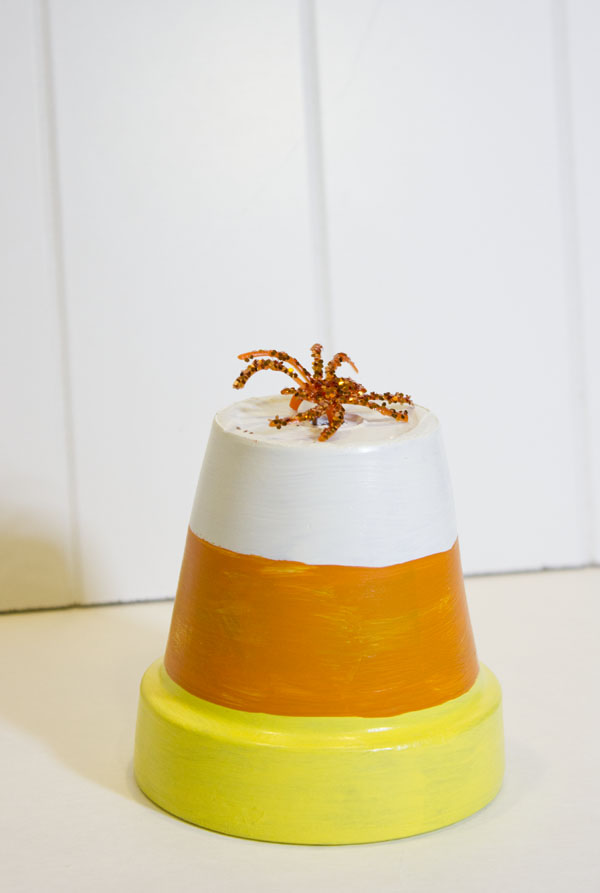 You may or may not know but I absolutely LOVE Halloween. Next to Christmas it is my favorite holiday. Our neighborhood goes all out including a costume contest for the kids before the Trick or Treat festivities begin!
Last year I went all out and did a ton of projects. Here are a few of my favorites! Or you can check them out HERE.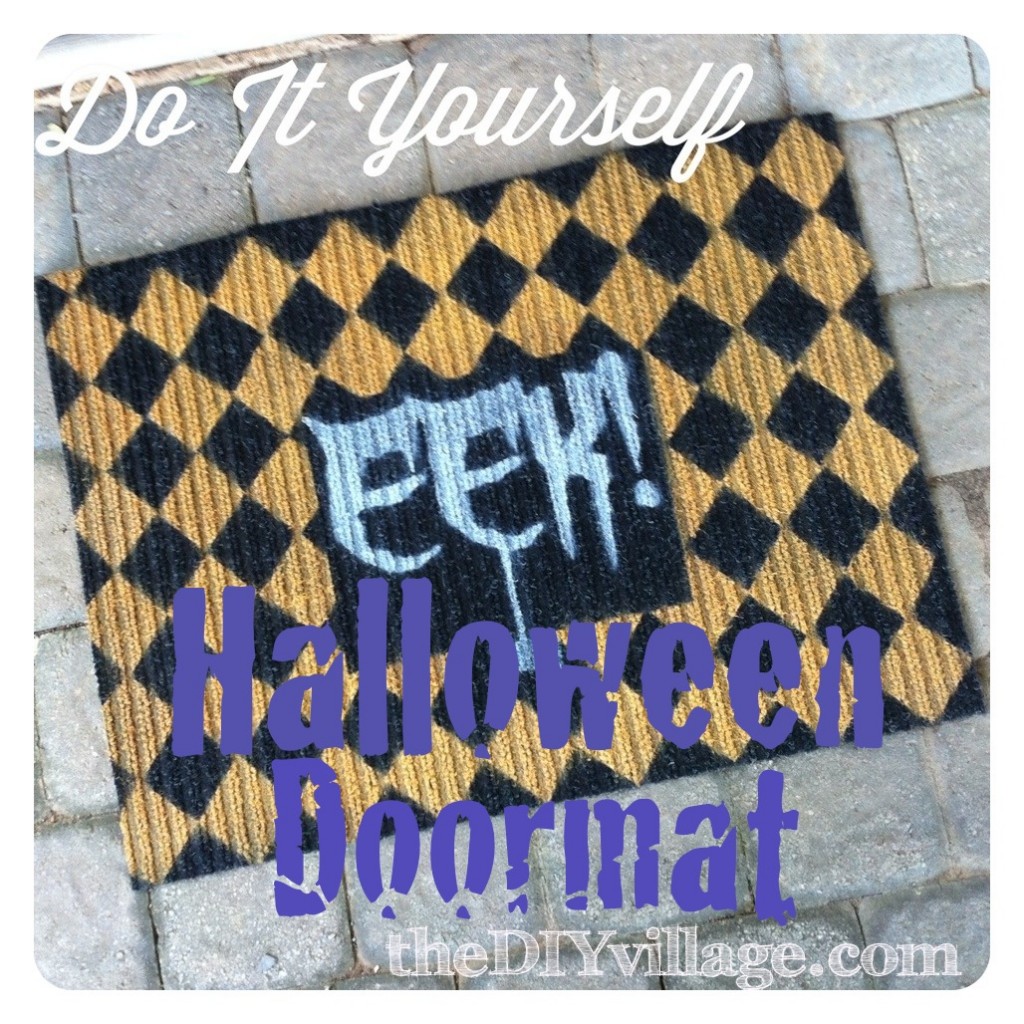 I adore this door mat. The only problem is that it currently resides at my mother-in-laws house … whomp whomp whomp.And my absolute favorite the Halloween Snow globe. I pulled it out of the attic a few days ago and it's still going strong! Thank goodness!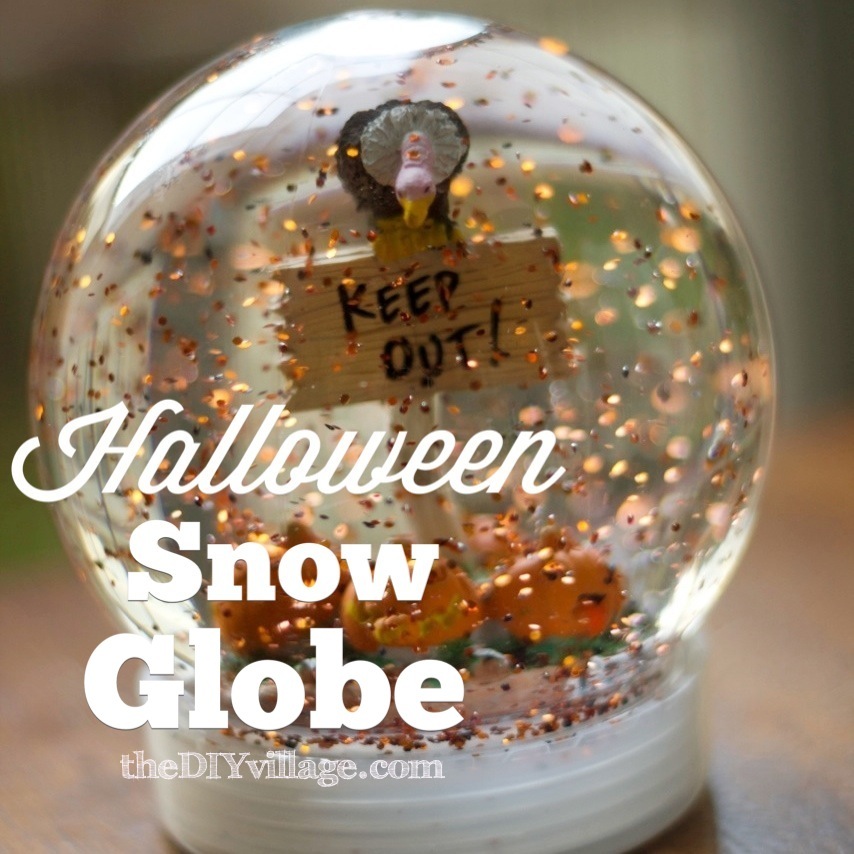 So this year seeing as I am 7 months pregnant I am still totally getting into the Halloween spirit but on a much more toned down level. I thought this would be a great time to add to my decor with a fast easy project! So lets get to it!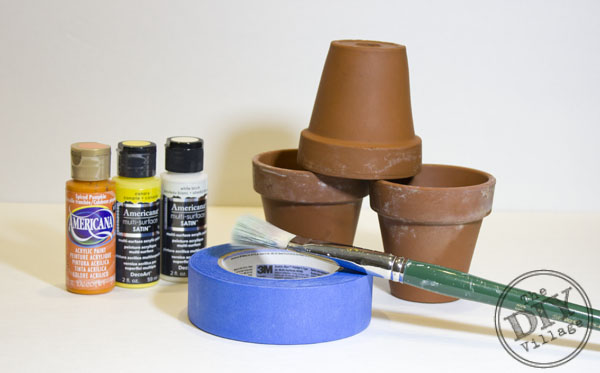 MATERIALS:
Terracotta Pots- Whatever size you desire
Craft Paints – Yellow, Orange, White
Paint Brush
Painters Tape (optional)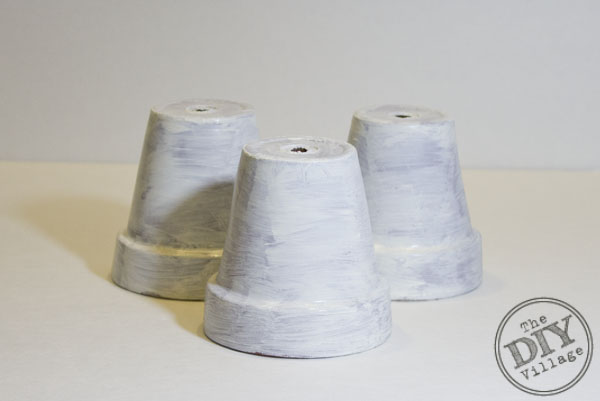 Before you get started with all of your colors go ahead and give your pots a good coat of white. The white will help the other colors pop better!
The most important thing to remember about these pots is what candy corn looks like.
From Top to Bottom the colors are – WHITE, ORANGE, YELLOW. And yes I did have to google Candy Corn. I could not for the life of me remember what color order they went in, better safe than sorry I say!
After the white base coat was dry I painted the top portion of my pots white and then moved onto the bottom section painting them yellow and waited for them to dry. Once they were dry I checked for coverage and decided they needed a second coat.
After the White and Yellow were completely dry go ahead and add your orange stripe. Your orange stripe should be slightly larger than your white and yellow stripes. But don't worry if you break it up into thirds, no one will probably ever notice!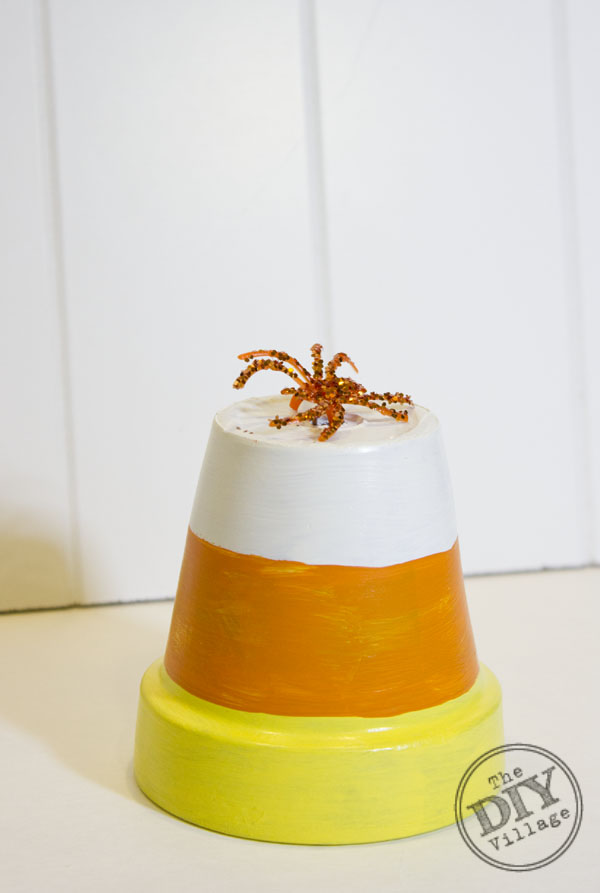 These little pots are perfect for adding to a tablescape, mantel, or in my case they are going to end up on our entertainment center covered in all of my sparkly spiders I made last year!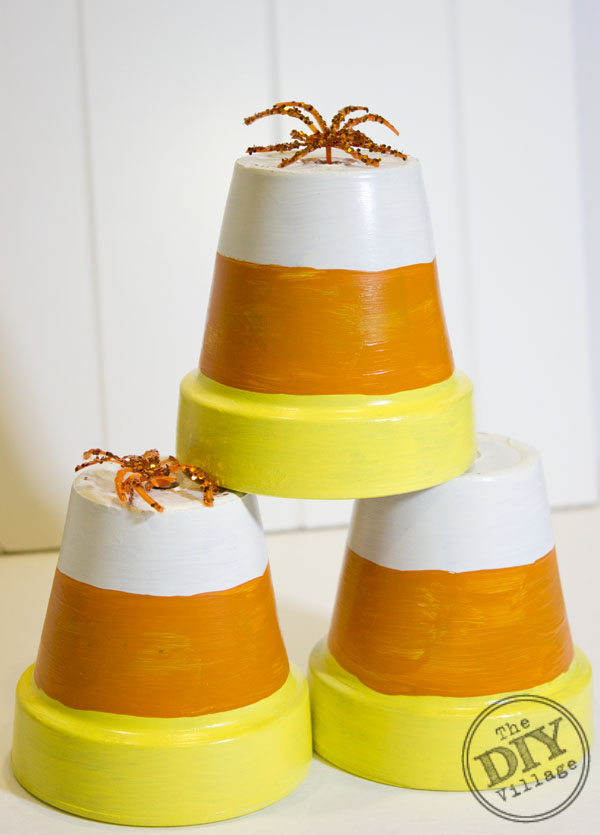 I am confident anyone can create these pots and the best part of these is that if you chose not to use the painters tape for super crisp lines you get an effect similar to real candy corn. I don't know about you but these have me craving cooler temperatures and candy!
Jacque Knowlton