Hey there! Today, I thought I would share a quick glass vase pumpkin idea. Of course the vase came from the dollar tree.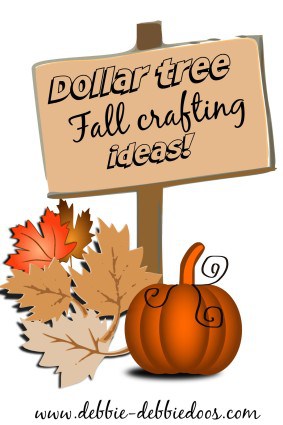 I have already shared my Dollar tree Fall decor ideas from the past and now I am onto this year's fall dollar tree craft projects.
When I hosted my husband's 50th party I shared with you some party crafts and decor ideas I had.
I bought the cute little round vases and just knew I would use them down the line for something else. Nothing goes to the wayside around here. Usually winds up something seasonal for sure.
All you need for this project is a glass vase, orange and black craft paint, a sponge brush and a very small artist brush.
Dark wax optional. I just happened to have some on hand from my recent project of painting our rocking chairs with chalkyworthy.
First paint your glass vase and let dry in between coats. I gave this vase two coats of paint.
I actually let it dry overnight which is highly unusual for me to be that patient. The next day is when I finished up completely. I added one coat of the dark wax for a more rustic look.
After that dried which was not long, I came in with my small artist brush and painted my little pumpkin face on the vase.
An artist I am NOT, but you certainly get the gist. It wasn't too bad. I am more of a stenciler as you know. That I can do!
Ok so he has a slight crooked mouth. Whatever, he is not suppose to be perfect.
I plan on displaying my pumpkin in the kitchen window. The kitchen is going to have a lot of pumpkins and owls this year. (I think)
Pin it, and make it later.
Thanks so much for dropping in. Don't forget to check out my gallery of ideas if you are new to me.
xo