I decided in 2013 I am going to get myself a bit more in order around here.
In fact, I think I even need my very own crafting table?
Don't you think?
To start the year off right…
I thought another upcycled cans craft would be good.
A little Dollar tree tissue paper…
and wait,
there's more.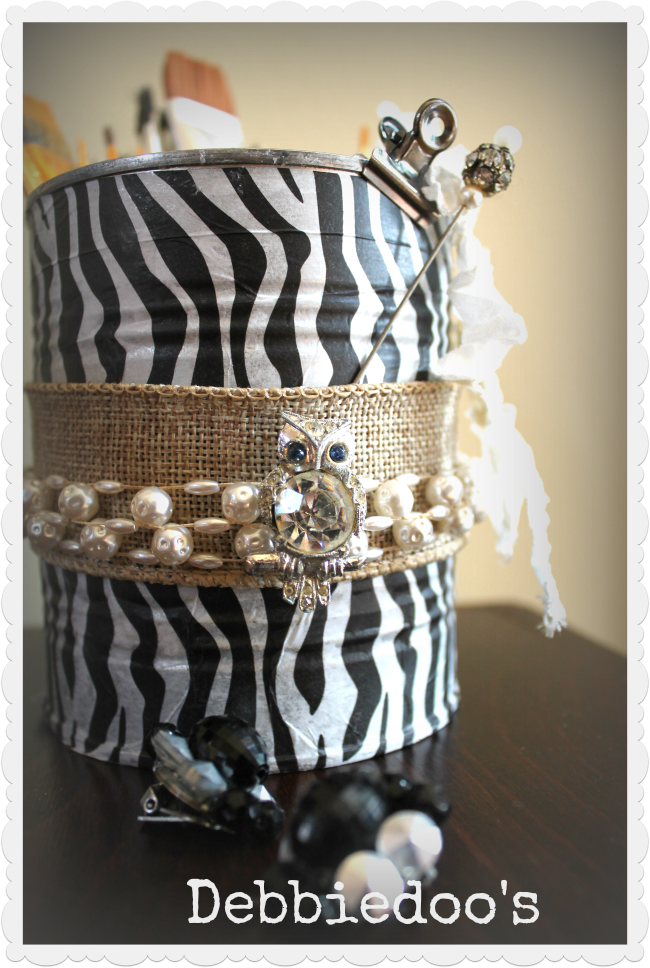 Believe it or not…
this here little box
inspired me for my glam can.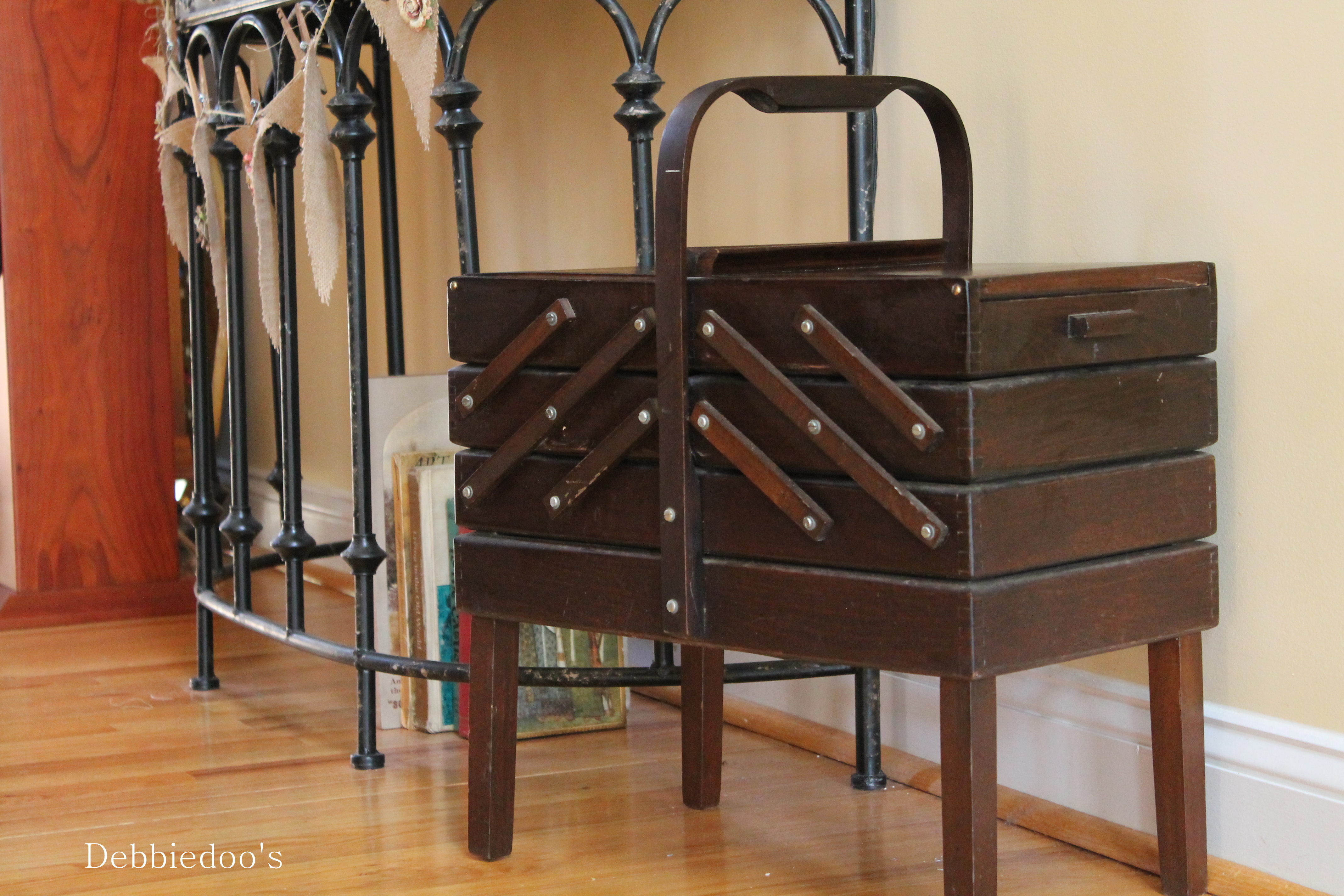 As per usual when my Father- in-law visits me, he always brings me/us a goodie  or two.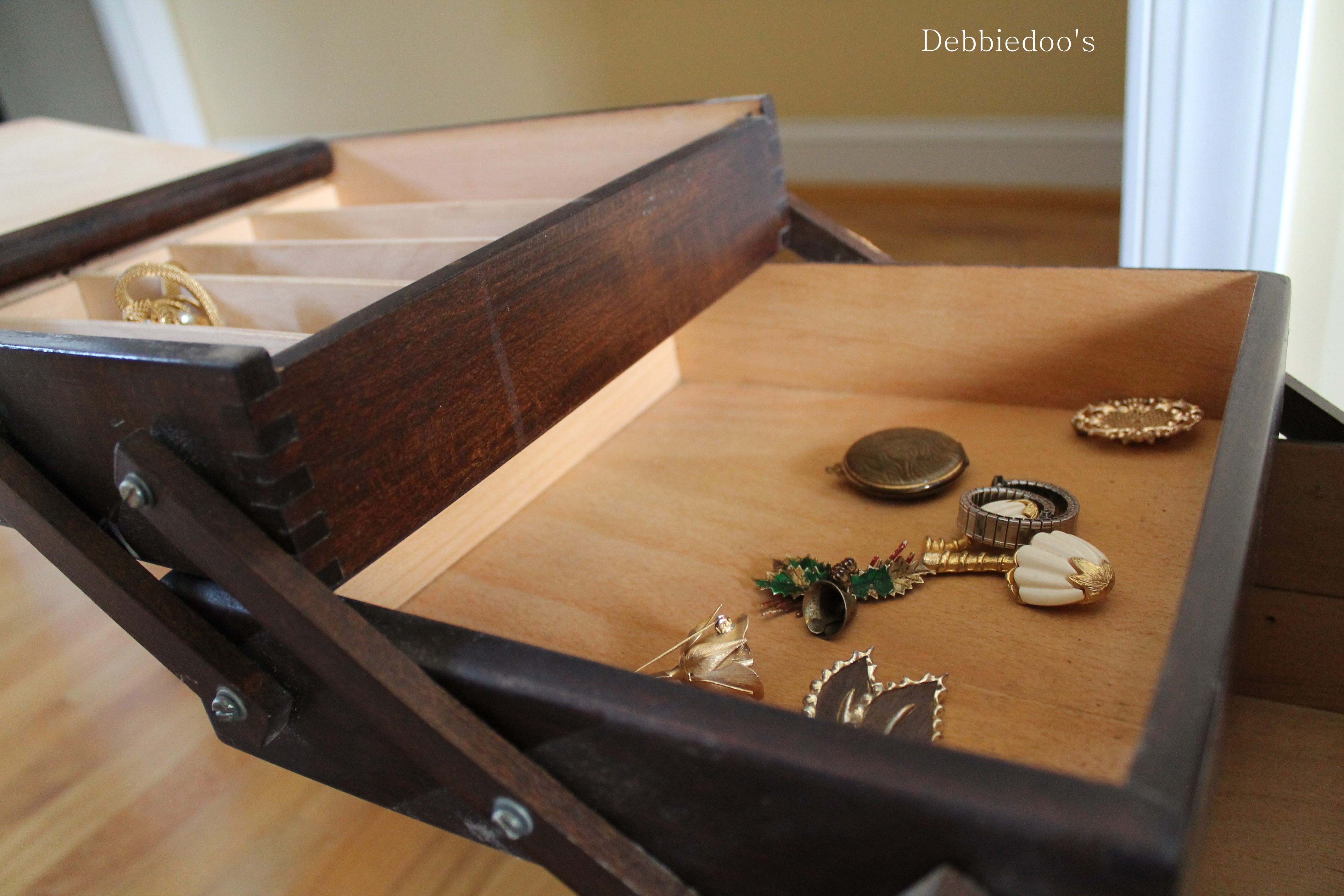 This happened to be something really neat.
An old vintage sewing basket.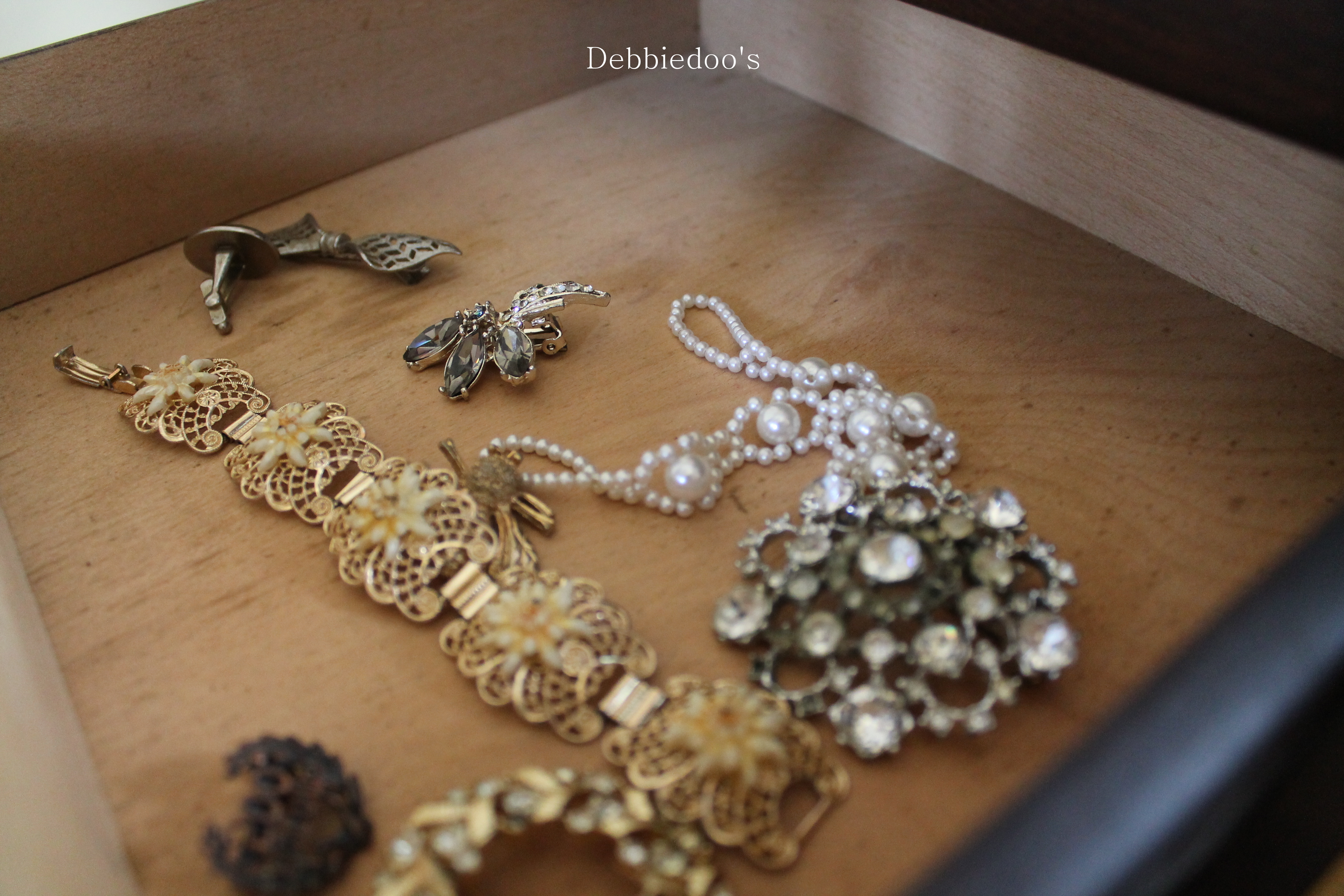 Of course, you all know I do not sew.
But I love old things..and the best part is, this basket
was filled with old costume jewelry that was his Mom's.
I could have some fun with this!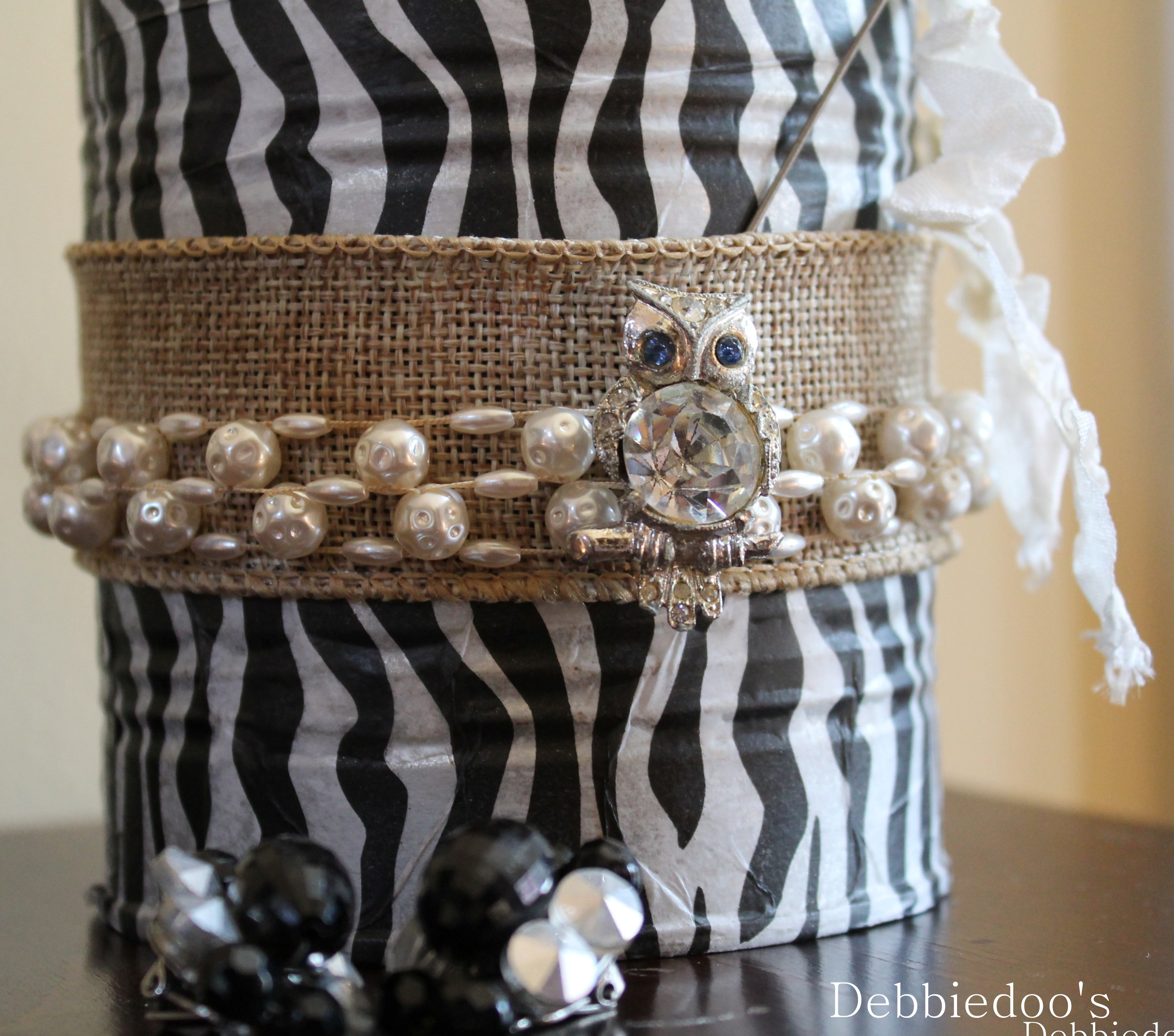 Glamming it up!
I love this vintage owl pin.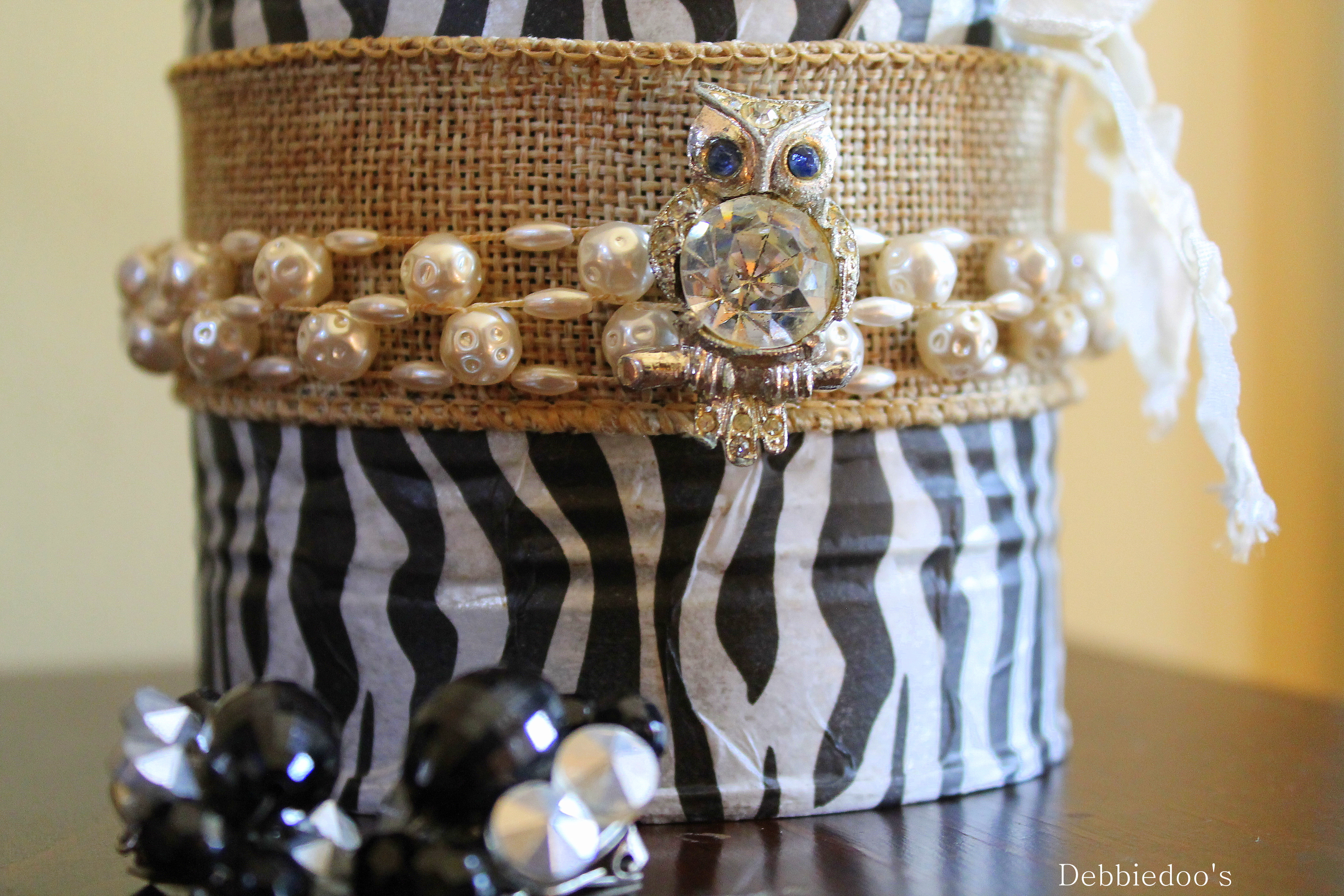 a little burlap. and faux pearls too!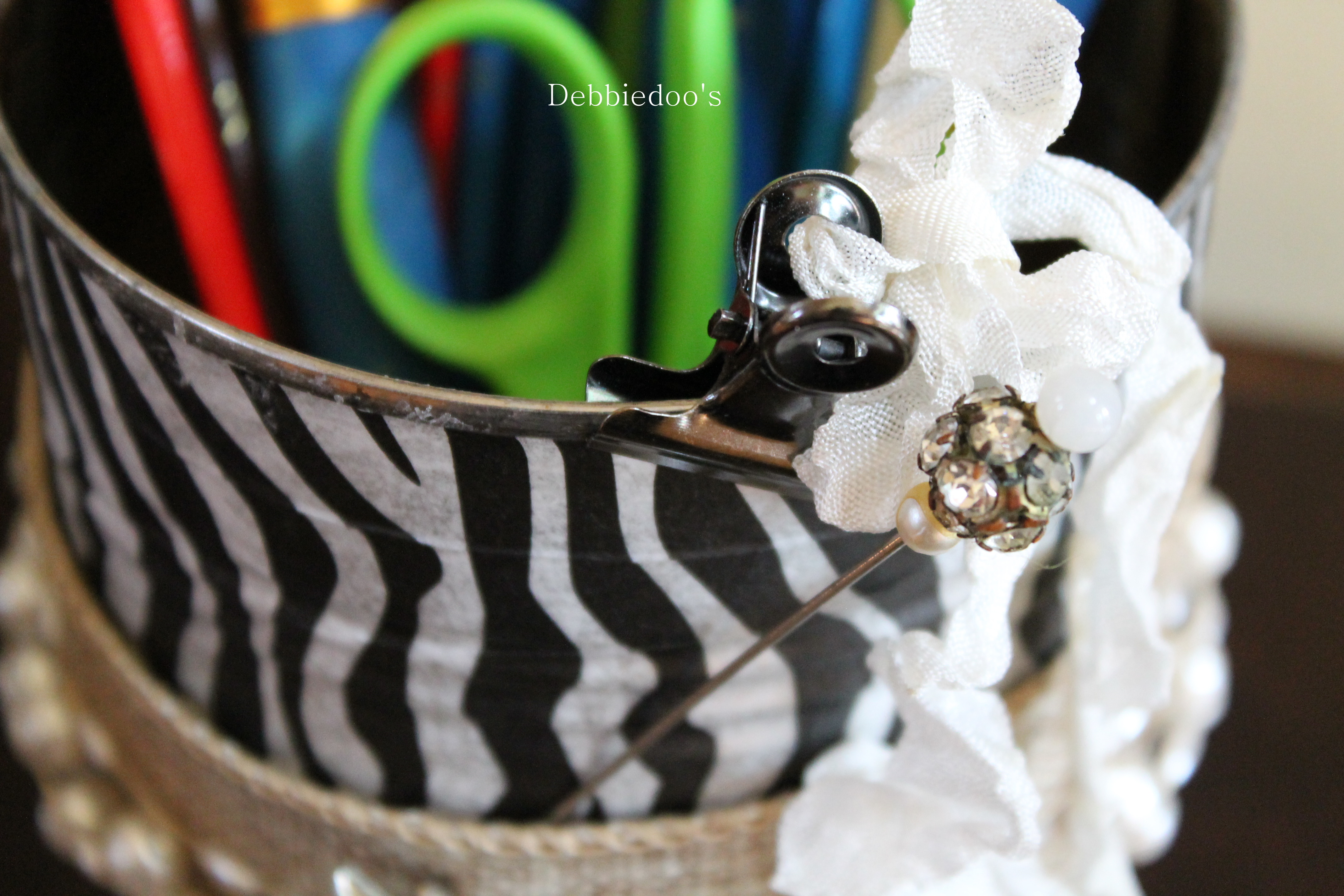 Not only glam the can,
but getting organized too!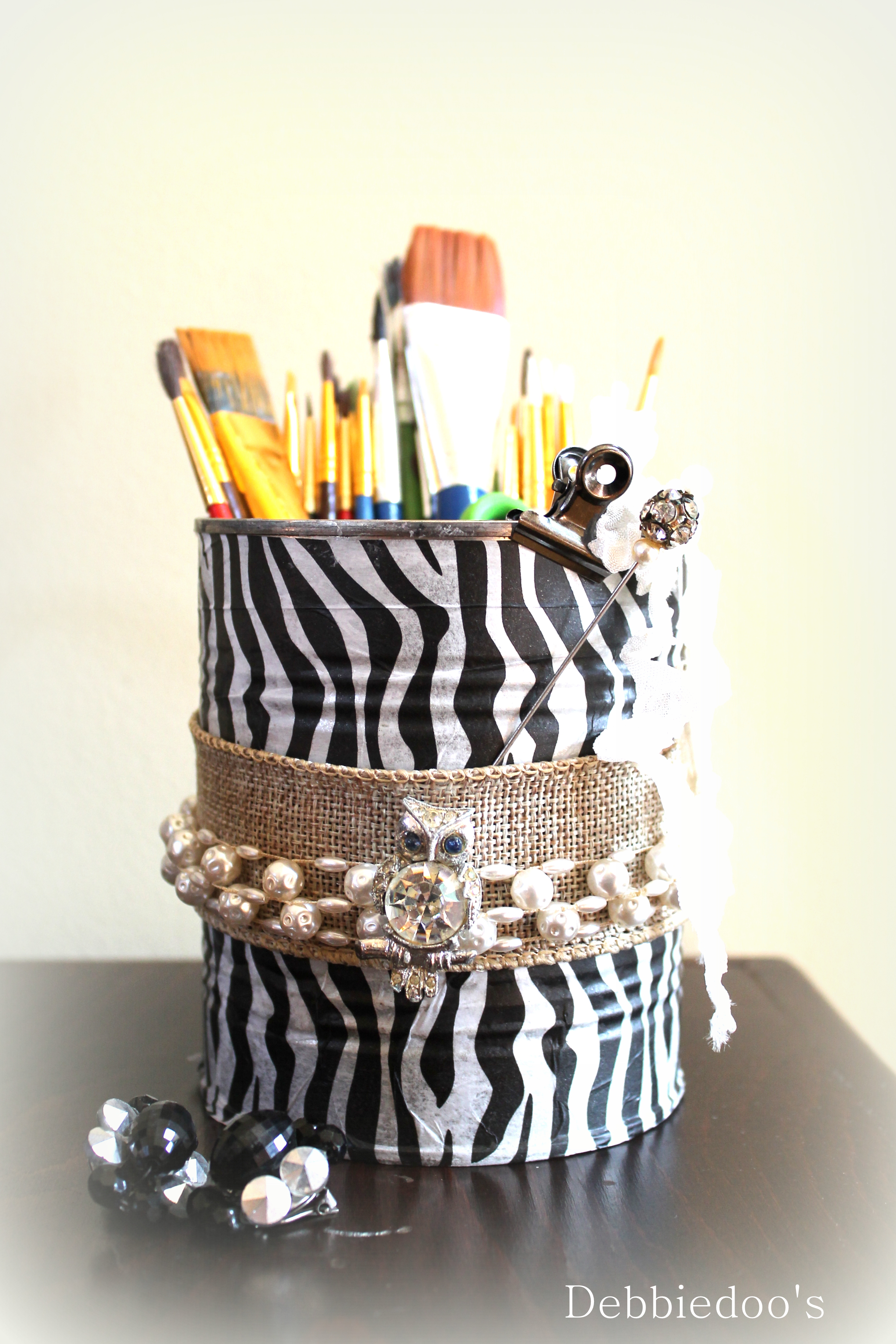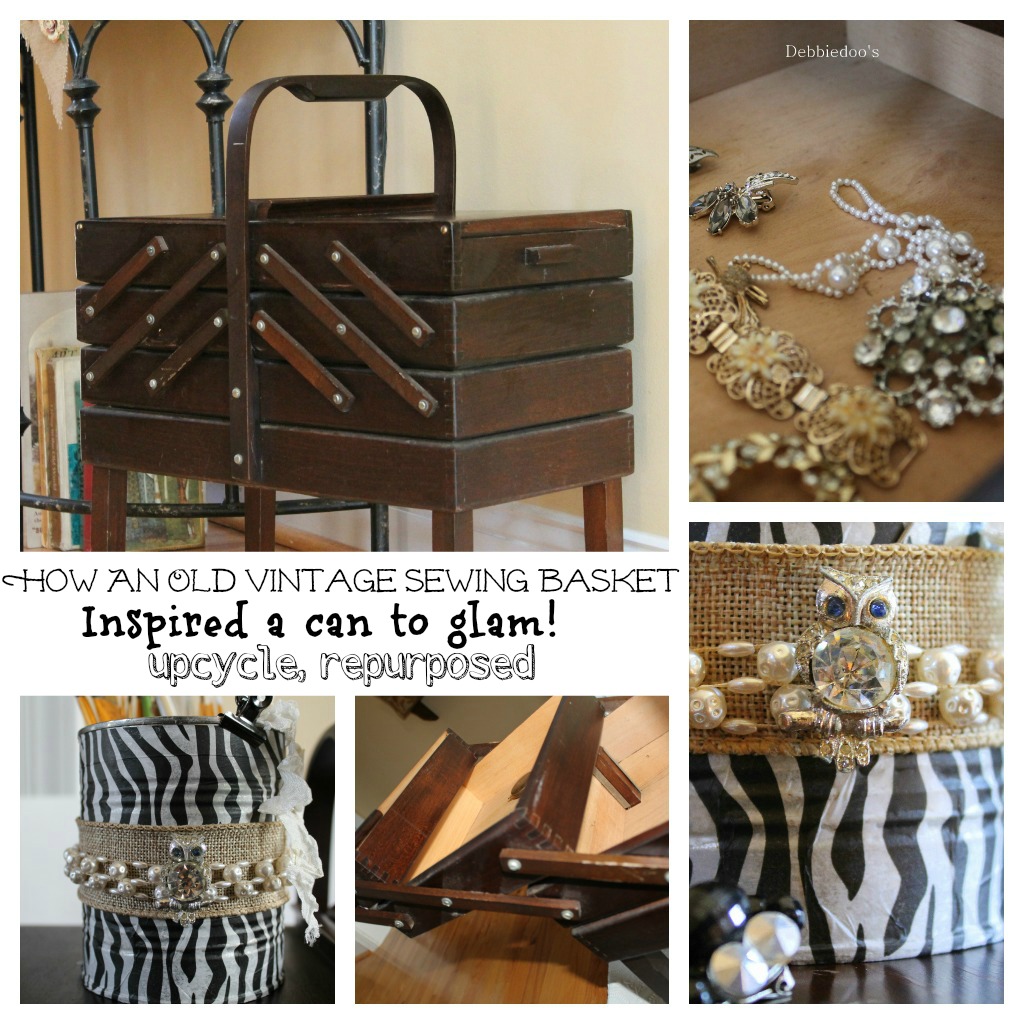 And that's my story!
A little mod podge
dollar tree tissue paper
and vintage bling and burlap!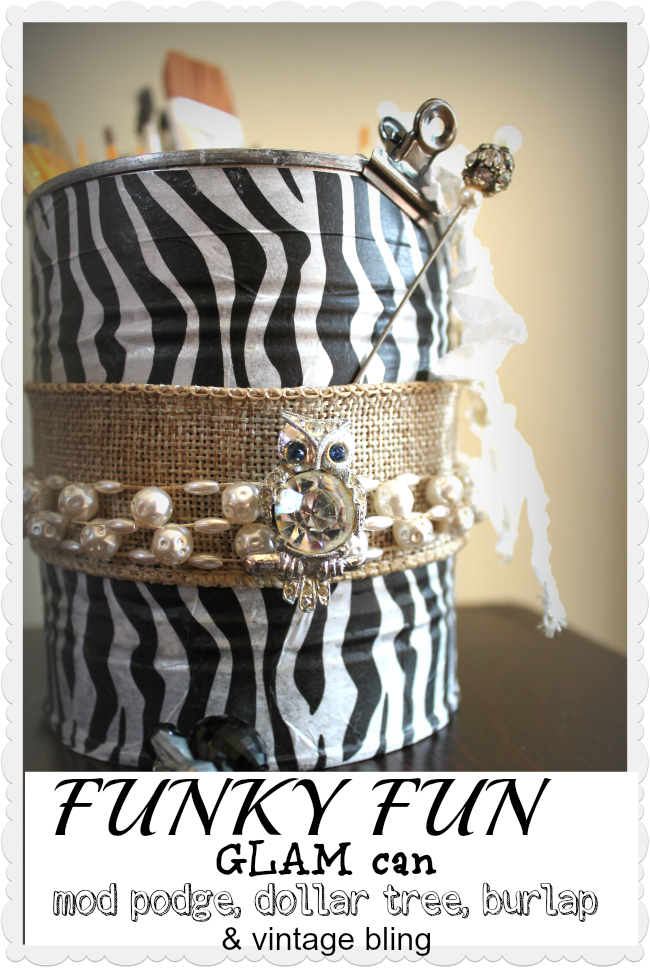 I am all geared up for the Valentine Decor dollar tree party
are you?
Oh and if you think this can is cute…you ought to see all the other cute ways to glam a can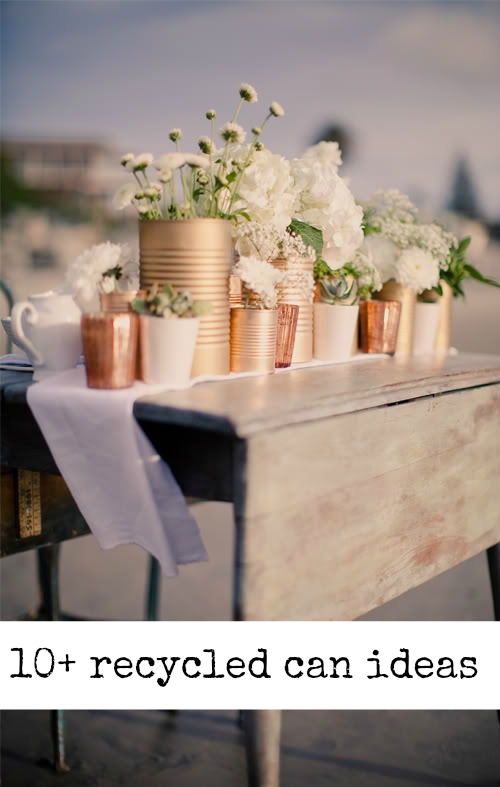 And many more galleries to browse through while you are here.