;
I thought I would show you a little tour of the family room, if you are new here.
Our style, is very much Spanish/Old World influenced.  A style to each it's own.
We find it to be cozy, timeless and full of stories to tell and share.
It has taken us years to acquire most of the pieces in here.  Fun part is, my husband and I have been on the hunt together each time.
I sure wish I could photograph this room better for you…however, the lighting is never good, and I just can't seem to get them down.
I will just let the pics tell the story…easy enough!
Ceilings are 22ft high..not an easy room to cozy up!
The window treatments were custom made on a budget…
I shopped for the material on sale, and had a seamstress sew them.
I then had a fellow come and hang the hardware and put them up.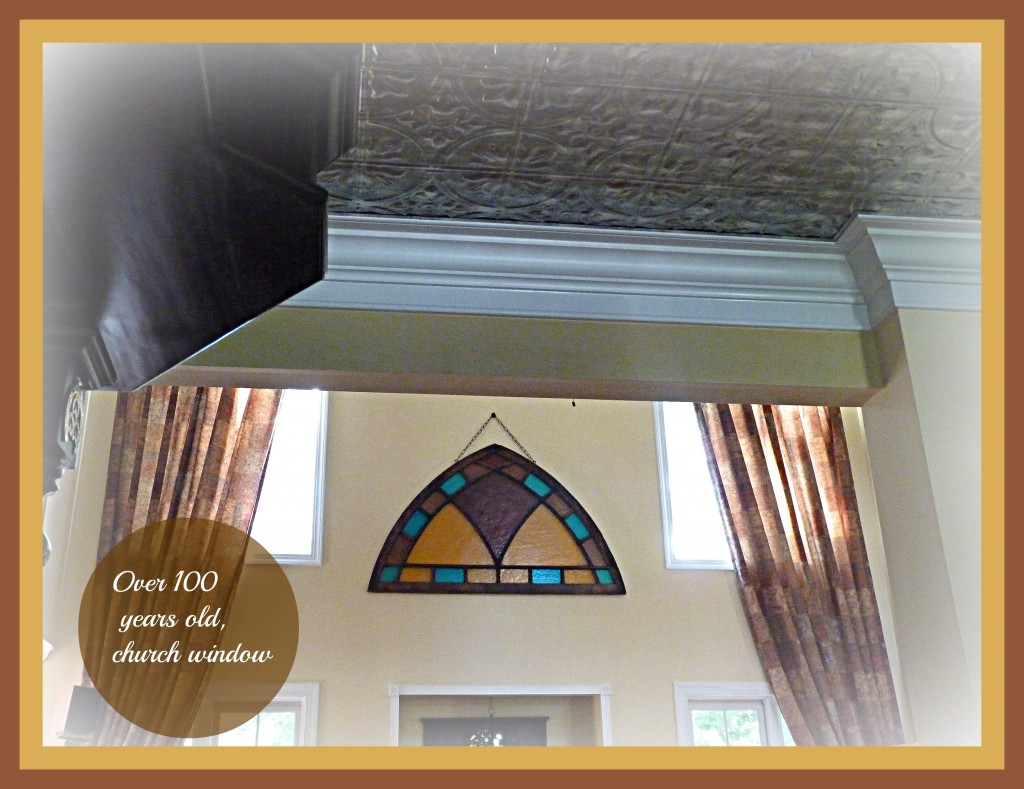 They cost us around $1,500, which is a deal, believe me, I was pricing them out, and getting estimates for well over $5,000 dollars.
No way was that happening.  Needless to say, they are here forEVA!
A lot of the art work, old pictures, etc…have been chosen by my interior designer husband.
He is really not an interior designer, although, he is very good and probably could be.
He will stick to his day job! We do have bills to pay:)
So that is it for today!
Thanks for stopping by.
Sharing with: