"Everything under the sun"
Everything that exists or that you can imagine.  My husband often says to me, "everything old is new again".  He constantly reminds of that and tells me to refresh old content that perhaps my new readers have not seen. He thinks sometimes I work too hard at coming up with new content. Hmph! He also told me my pumpkin craft looked like Brie on a plate! and asked me where's the crackers? Wise guy, I tell ya.
So today I just have a few wandering thoughts that I would like to share.   There's a little more at the end so just stick with me,  I don't ramble on too much.
The other day I was thinking about my upcoming 6 year (may be 7?) blogging anniversary.  It's really hard to believe I have been at it this long.  If you have been with my from the beginning, you probably went through a few of my roller coaster rides, time outs, pondering quitting at times, and then going full force and sometimes even posting twice in a day.  I swear this gig can be a bit manic at times.
I am so happy I stuck it out though and found the balance I needed. Quitting, or leaving is not even an option or a thought anymore, and it hasn't been for a few years now.   I truly love being here, sharing and creating with you.  I try not to look that far into the future because it sort of intimidates me.  I am not as trendy and youngerish anymore.   Certainly are so many young and talented girls out there that are taking front and center stage in the blogging community. Which is awesome too! However, I am a firm believer never to let comparison steal the Joy.  I just don't do it, never have!  I am the least competitive person you can ever meet.  In fact, I will let you win, just because I'm nice like that.  That's not to say I don't like to succeed.  We just all find our own definition and meaning of.
I am so thankful, and grateful for what I do have today.  It's one day at a time,and as long as I am here, and you are with me, I will keep on keeping at it.  After all, none of us would be where we are today if not for our readers.
So with that said, because I probably do have a lot of new faces and friends with me.  I wanted to put together just a little gallery tab for you.  It's at the end of the post.  You can pin this little graphic and come back later when you have your jammies and coffee ready.  You may be here a very long time:)
I have done just about everything under the sun, hence, this post incentive.
 If I haven't it sure feels like I have.
I mean, I haven't like built a house or gutted a room myself or anything crazy like that.  I have however done a lot of crafts, cooking, some diy's, and even some fun experiments of my own.
On another ending note here,  I am transitioning well with the new normal since our son left for College.   I guess I just feel content and so very happy for him, it was hard to think about how I was going to feel, or even why I should be sad.  I mean we have spent the last 18 years preparing him for this day, to be a good man, do well in school and your future will be bright.  So, he went and did just that.   Maybe it just has not hit me yet.  Or maybe it is because I still have another one home for the next four years.  Now, that may be a bad day when he goes off to College.  But then again, I think about the next chapter my husband and I will have together.  It's nice to have a great marriage and look forward to that time as well.  That is if he can put up with me that long:) like foreva!!!!!
 Here is a snap of Alex his first week at Clemson with the Tiger band practice.  That is one serious looking dude!
Jack his first day of High school
I hope you take a minute to pick a favorite category and enjoy.
Thanks for stopping by today.  If you are new here, I sure would love to see you back again.
xoxoxo
Thank you so much for visiting with me today.
If you are new here, welcome! I am also very excited to share my new stencil line with you.
[envira-gallery id="32693″]
Thank you for your visit today!
To view my stencil gallery projects you may check out my Debcreates.com page.
I share all things, thrifty home decor, crafts and a recipe or two on occasion.
Sign up today and receive a few freebies. 12 months of seasonal printable art.
I have also created my own custom apron. "I work by the flour" logo on linen deep front pocket. My husband was the witty one with that slogan:)
Sold on Amazon Debbiedoo's custom apron
.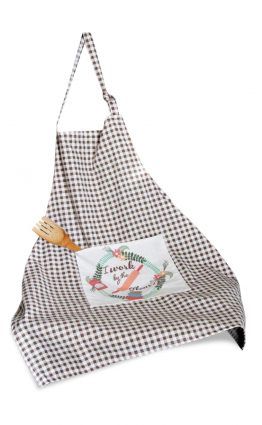 If you would like to commit to becoming a subscriber, I would love for you to join me.