Hi there everyone! Oh what to do, what to do on a dreary winter day?  It's not cold, but it's gray and rainy out there today.  I'm actually still in my pj's and it is 3:00 in the afternoon.  Still in Christmas clean up mode around here.
I have decided this season I am going to craft with things I already have on hand.  I am not stepping foot in the dollar tree.  Don't take my word for that though:)
I am also shooting for FREE. Like in other words shop my house. Just like I did for my Valentine's rustic sign I recently made.
Today, I am sharing a dollar tree snowflake picture frame idea.  I had the frame, the snowflakes, an old book, and mod podge on hand.
My pictures are not going to be their best here today. As I mentioned, it is dreary and gray out there. No matter what settings, I am just not great with these sort of photos when the sun is not shining.
Supplies:
Picture frame
old book
mod podge
Dollar tree snow flakes
First I tore out my pages.  No need for them to be neat. That's the beauty of mod podge projects.
When I mod podge I always do a section at a time.  Simply brush on the mod podge, and adhere a page at a time.  You can smooth it out with your finger or an old credit card.  I use my finger because I have this weird like for mod podge on my fingers.
Then paint over the book pages and let it dry for an hour or two.
Place back in frame and glue your snow flakes on top of the glass.  Oh, I forgot to mention I used the cardboard that came with the frame to mod podge my book pages.  You can use any cardboard you have on hand.  You can use an old gift box and cut it to size the frame, or cardboard from a box.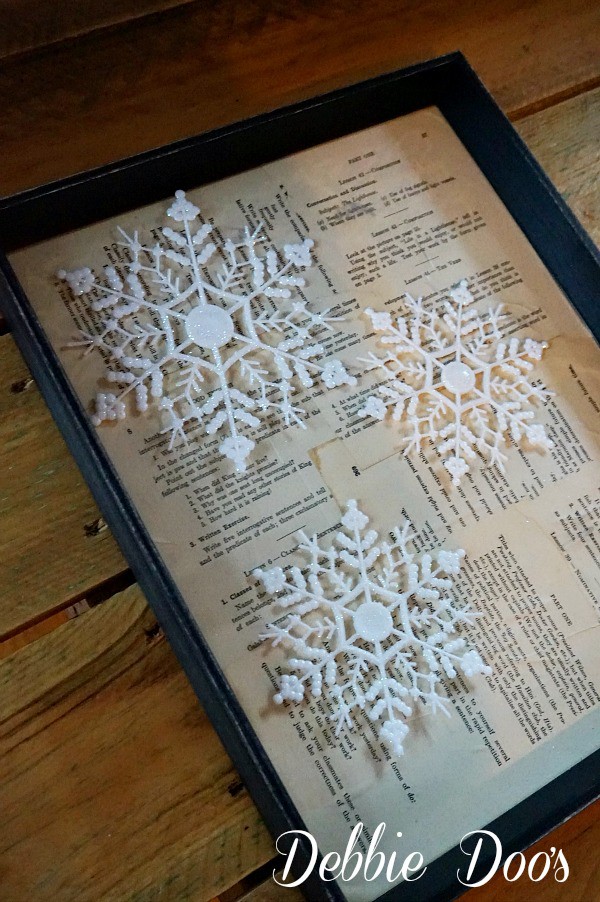 And there you have Dollar tree snowflake winter art, for FREE:)
I did put this in my entertainment center, but the first shot I shared as you can see it is too dark.  I am sure you will see it again on a sunny day when I share more upcoming craft projects.
Thanks for stopping over today.
You can check out my other gallery of ideas while you are here.  If you are new to me, welcome! Hope to see you back again.
Pin it, make it:)
xo
Thank you so much for visiting with me today.
If you are new here, welcome! I am also very excited to share my new stencil line with you.
[envira-gallery id="32693″]
Thank you for your visit today!
To view my stencil gallery projects you may check out my Debcreates.com page.
I share all things, thrifty home decor, crafts and a recipe or two on occasion.
Sign up today and receive a few freebies. 12 months of seasonal printable art.
I have also created my own custom apron. "I work by the flour" logo on linen deep front pocket. My husband was the witty one with that slogan:)
Sold on Amazon Debbiedoo's custom apron
.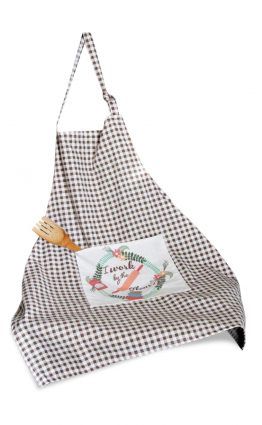 If you would like to commit to becoming a subscriber, I would love for you to join me.