Dollar tree Pizza Pan crafts
Hi there friends!
First back in the fall all the rage was Dollar tree Splatter Screens. Now the new rage is Dollar tree pizza pans.
Of course, I had to jump on the pizza pan wagon and try one myself. I do these fun crafts simply as a hobby at this point. I try to put my own spin on them and of course coordinate with our decor and home. All you need for this project is a Dollar Tree Pizza Pan, Napkins of choice, Mod Podge, and some embellishments, such as faux flowers. ribbons, etc. The ideas are endless. You can also use a placemat cut to the size of any pattern, or season you may be in. Dollar tree always has some cute placemats in their kitchen section.
For my pizza pan, I used Mod Podge, napkins, one stem of dollar tree lavender. I had the pretty rose magnet and the little bee tack.
The Dollar tree had some of the prettiest napkins that were scalloped. I knew exactly what I wanted to do. I love using napkins to Mod podge just about anything. How to Mod Podge on wood using napkins HERE.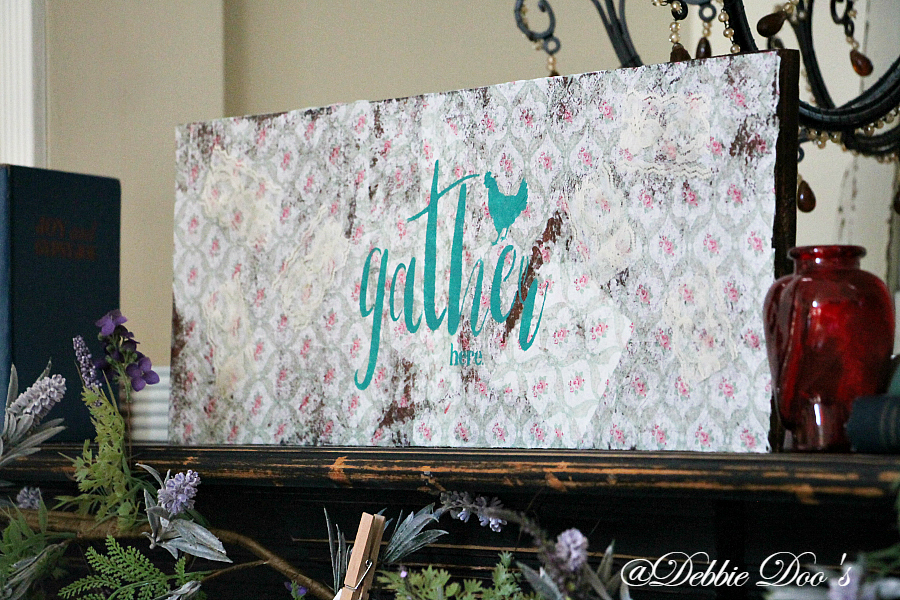 The beauty of using napkins with Mod Podge on just about any surface, is they take on a life of their own. Once it is dry on the surface, there is no perfections, and that's exactly what you want. Using a two-ply napkin is the best, and the trickiest part of the project. Pulling apart the ply can take a hot minute or two. In fact, I think I only pulled away from one part of the ply. It was no biggie. I still loved it as is. You can check out my all things Mod Podge crafts HERE
First I painted my pizza pan using chalky paint. You want to use chalky paint in lieu of acrylic. The chalky paint adheres well. I let that dry for about an hour.
Second, I painted half my pan with Mod Podge, then adhered the napkin, and lightly painted over it, and ran my finger over it gently to get out most creases. Again, no perfection is needed in this project. You can use fabric, a placemat, even contact paper. Or simply paint it, stencil, use a cricket, or hand painted if you are good at that. I am NOT!
I am thinking about making some pretty jars using these napkins as well. I think they would turn out great and almost look hand-painted.
Here are some examples of other Dollar Tree pizza pan crafts found in the Dollar tree Facebook groups done by everyday creative folks:). As you can see, creativity is endless. Here is a beautiful Dollar Tree Pizza Pan wreath made with a placemat and embellished with a little boho flair HERE at DIY Beautify.
Check out Alma H from the Dollar tree Crafters group. She used placemats, and hand-painted the side of the pizza pan, then simply embellished it with pretty florals! Simply cut the placemat to size, by tracing the back, cut to size, glue on the pizza board, and let the rest of your creativity go wild!
My pizza pan went our pantry door. It was simple, fun, and of course for me, therapeutic. I love working with Mod Podge most. That sticky glue feeling on my fingers, I just can't explain why I like it. HA..maybe I am just strange.
Have a great day.
The winter snowman is the cutest. All Dollar Tree. Painted pizza pan, sharpie, felt, gloves, hat snowflakes and buttons. Get crafty and make your own.
All things Dollar Tree Winter crafts HERE
You can find more Dollar tree Spring inspiration HERE
Pin it, make it, have fun:)
Debbie Manno (Debbiedoo's) is a participant in the Amazon Services LLC Associates Program, an affiliate advertising program designed to provide a means for sites to earn advertising fees by advertising and linking to (Debbiedoo's) (amazon.com).