Hi there friends!
I wanted to pop in with a quick hello and share some recent snaps of our NOLA vacation.
 New Orleans is a Louisiana city on the Mississippi River, near the Gulf of Mexico. Nicknamed the "Big Easy," it's known for its round-the-clock nightlife, vibrant live-music scene and spicy, singular cuisine reflecting its history as a melting pot of French, African and American cultures. Embodying its festive spirit is Mardi Gras, the late-winter carnival famed for raucous costumed parades and public partying.
We experienced just all we could with families.  I was thankful the boys are a bit older to take this experience all in.  I do believe our younger son Jack saw his first set of BOOBS!~ In fact, I know it was. HAHAHA!~ The culture is quite carefree there.
Today, is all about doing what makes you happy. As tomorrow is never promised. Live with a grateful, happy heart.
***NOLA***
The days were hot and steamy, and at times almost unbearable.  I would never recommend going there in the summer. The food was fabulous and the nightlife was entertaining.  We were fortunate to find a few 13 and over Jazz clubs.  Considering both our boys are Trombone players this was a real treat for them as well.
We enjoyed the 4th of July down by the river.  The fireworks were pretty spectacular over the water.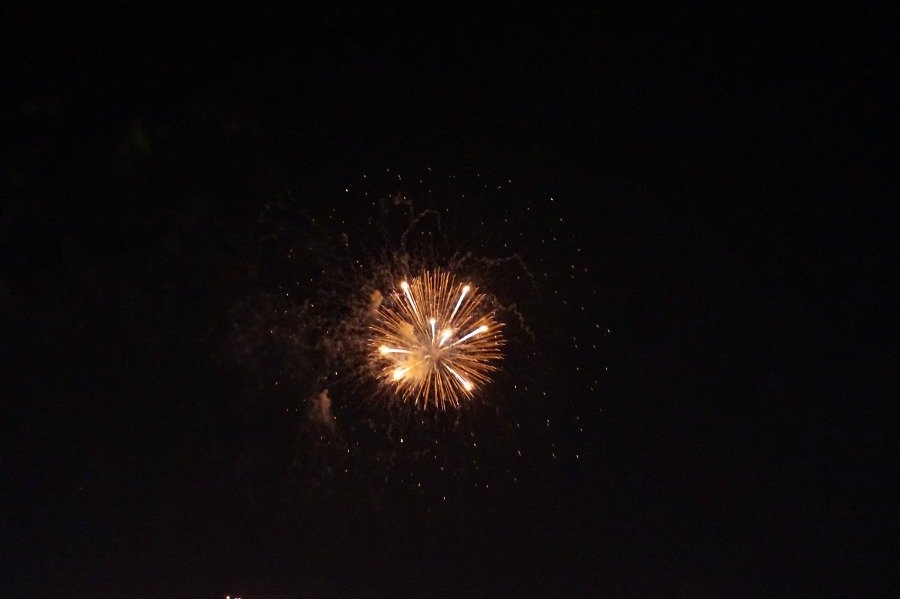 Saw lots of street shows and happy feet a dancing!
Lots of beads thrown up and down and all around.
My sissie, bil and niece. This was on our first day.  We all were actually refreshed and ready to take on the week.  I can tell you by the end of the week we were swollen and dead tired.  Not looking fresh at all.
I have not had a family photo of the 4 of us in quite some time.  It was nice we were all smiles!
Our cemetary tour was cut short due to the heat.  Not a shady burial ground at all.  In fact, this day my sister fell a little ill and had to go back to the hotel to rest and re-hydrate.  It's no joke there with the heat.
The evenings were much more enjoyable.  I loved all the lit up neon signs too.  The people were a bit more aggressive and it is not a place I would recommend girls walking around alone.  I personally just would not feel comfortable nor safe.
Vacations are always fun with the family.  We also had two friends from home come along with us.  They had a fabulous time and I am sure we all made memories that will last a lifetime.
I am feeling happy, refreshed and grateful for life and the experiences I have been blessed with family and friends.
I even made some pretty free printables for you today.  I feel thankful for all my friends and readers here that support me and always brighten my day.
XO
I even created some pillows and other home decor over at Society6
I made a variety of colors hoping one will suit your taste and decor.  Simply download, print and frame.
If you are new here, welcome! Hope to see you back again.
Thank you for your visit today!
I share all things, thrifty home decor, crafts and a recipe or two on occasion.
If you would like to commit to becoming a subscriber, I would love for you to join me.