Hey hey there!
Well, I don't know about you, but my holiday list can get a little out of hand each year.
Some years you make packs with friends and family not to exchange, while other years your list gets added to.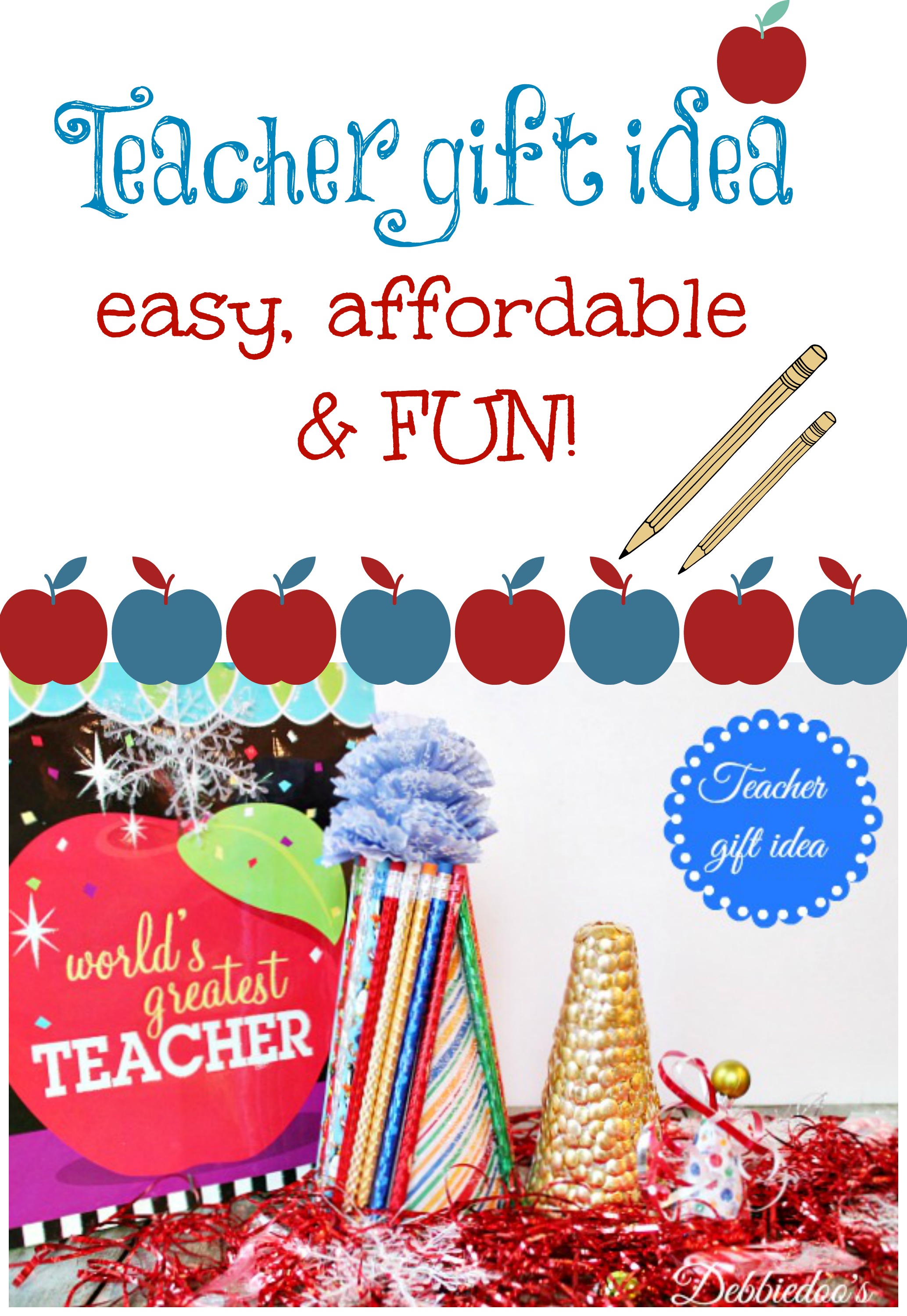 Teacher gifts are always a tough one for me.
Fortunetly as the kids get older I don't do nearly as many because, the fact is, they have too many teachers.
Today, I am sharing a diy teacher Christmas gift with Styrofoam.
I used three cones, different sizes as you can see. I love the baby sized one.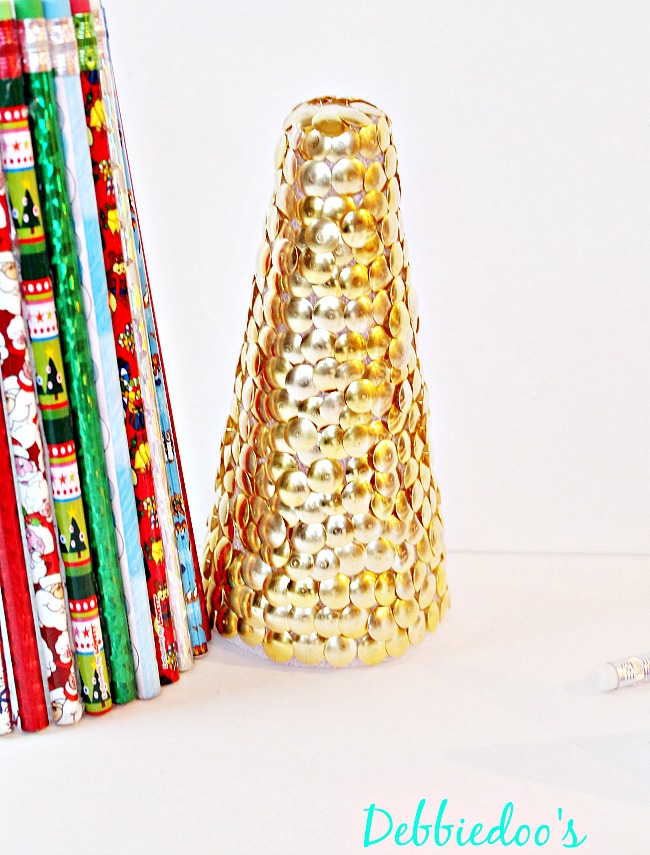 These were a lot of fun to make.
First up,
A simple gold thumtack Christmas tree.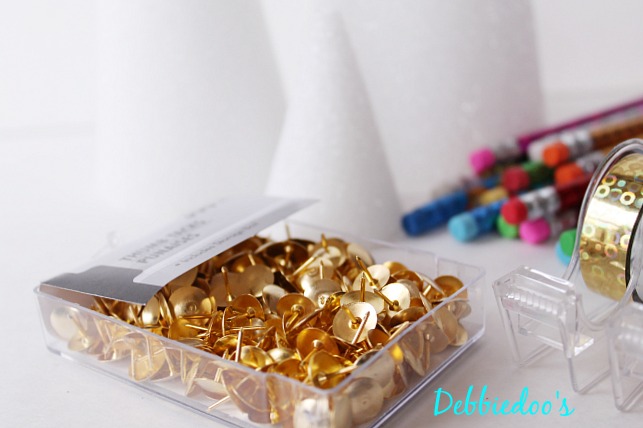 Pick up two packs for the medium size tree.
I found these at the dollar tree, so it cost me two bucks.
Simple, just tack away the tree until it is completely filled.
So cute.
Next, the pencil tree.
I used three packs of pencils, also from the dollar tree. Had half a pack left.
I ran into a slight problem, and that is, pencil on a triagle shaped cone, do not go evenly as you are going around the bend.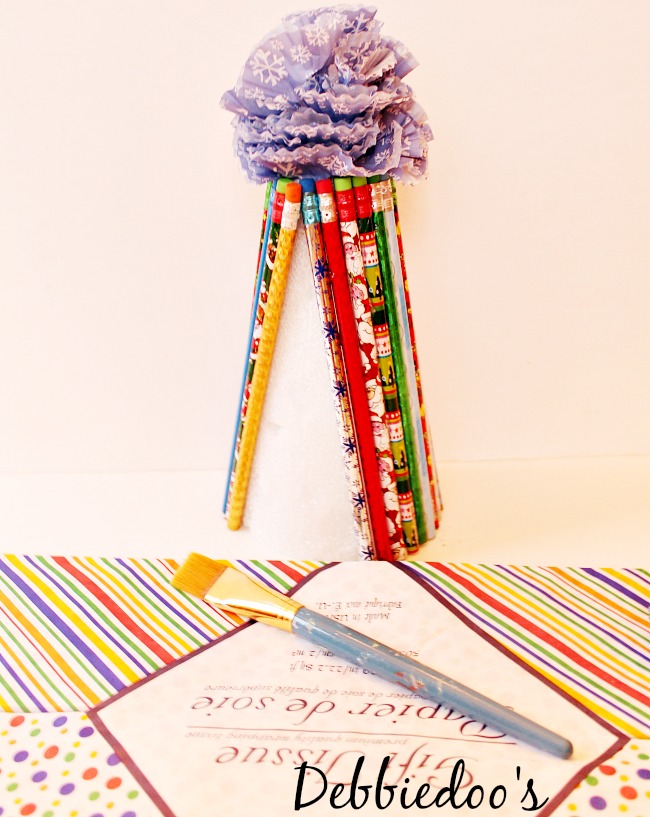 On two sides I was left with this. Of course, my 12 year old said, cut the pencils with a saw Mom.
Um, I think not. I have a solution. I will simply cut some tissue paper and mod podge it on the opening.
Now, what I would do next time, is tissue paper the entire cone first, that way it would be covered and much easier than what I had to do.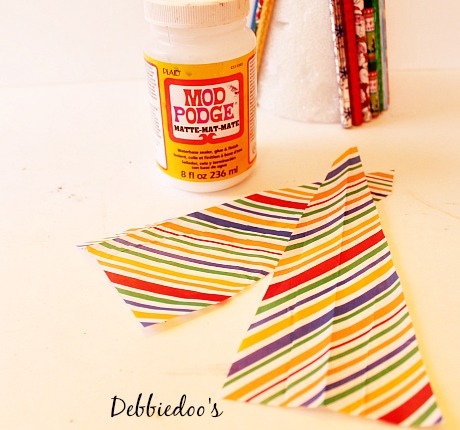 As you can see, it worked out well.
I also added a little diamond dust on top of the tissue paper while the mod podge was still wet.
What is diamond dust you ask?
You can read about my diy frosty mug and it tells you a little more about it. Basically, it is just a fine particle of glass cuttings that create a sparkle on your crafts and decor. I love it! I also used it as a faux snow in my frosty mug. There are also these cute little LED lights you can add to any of your decor.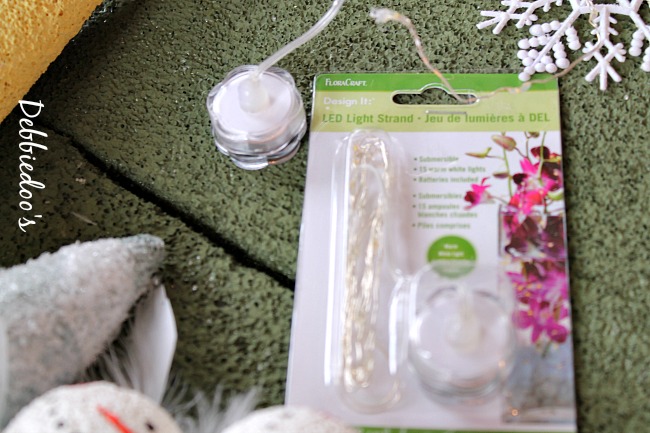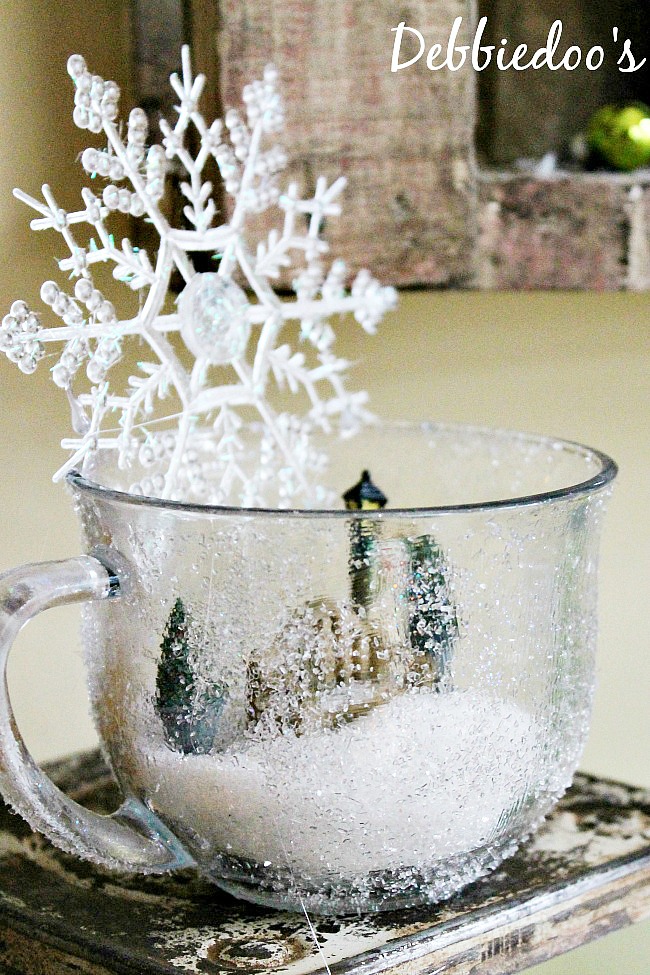 After I made this cute mug I tucked them inside to make it all glowy.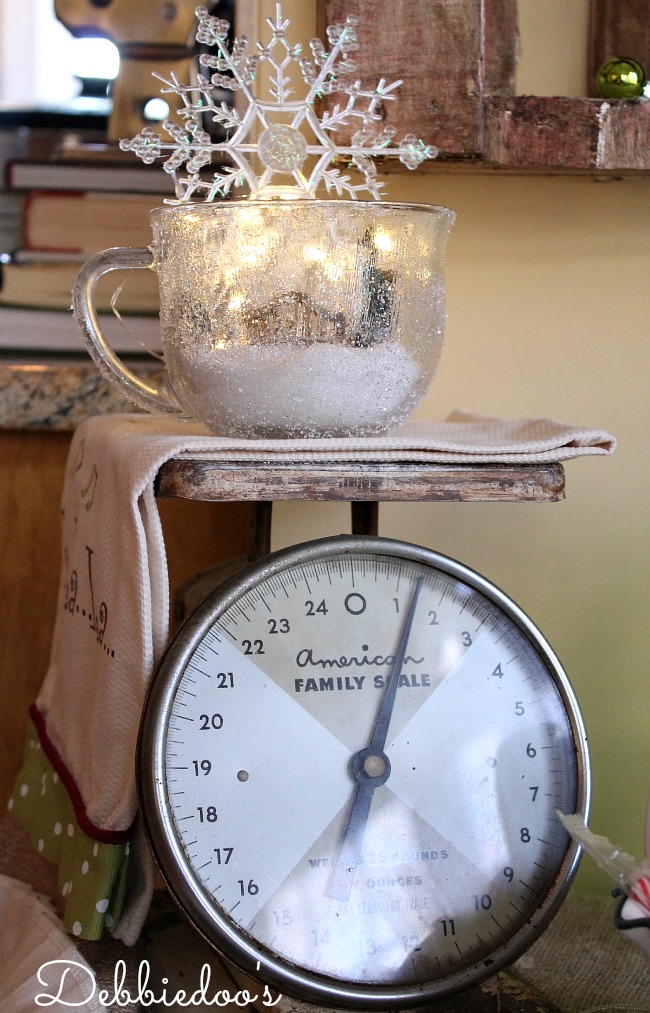 The diamond dust also Sparkles cute on paper.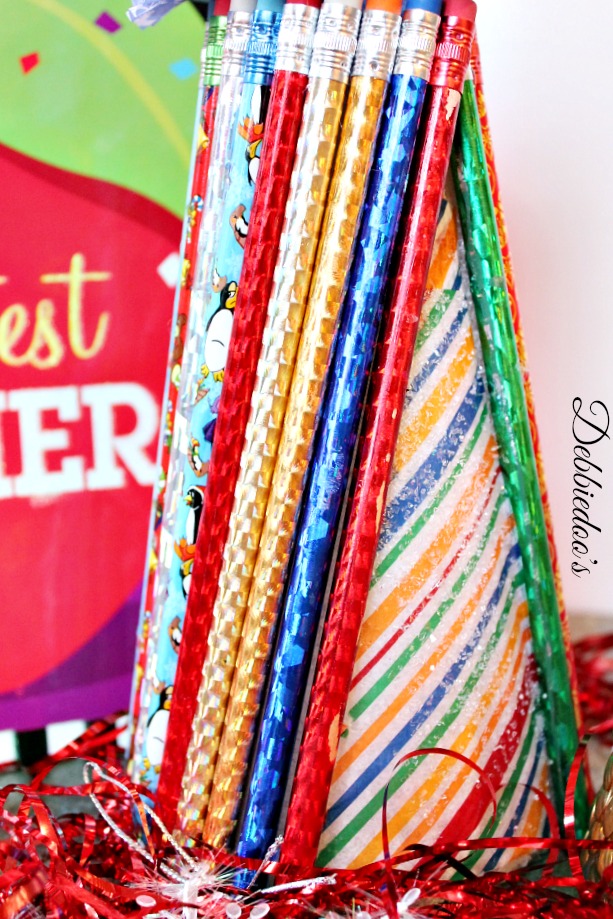 I used the polka dot tissue paper on the small cone and mod podged it on in sections.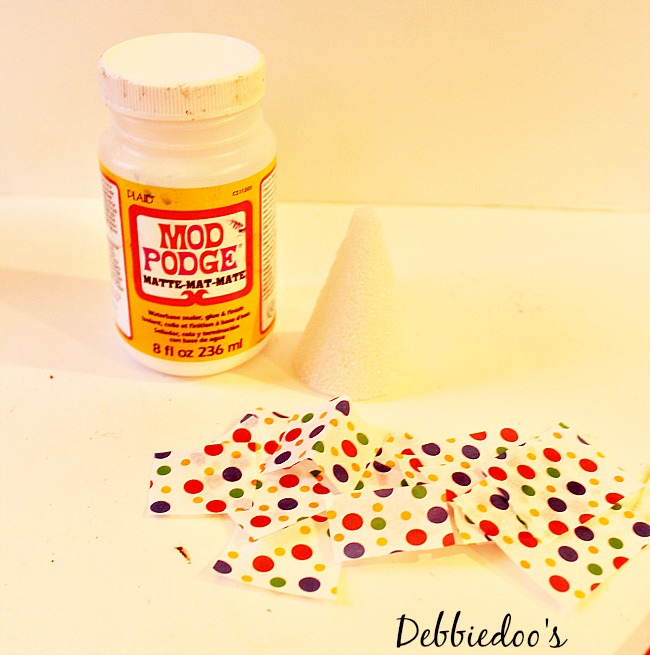 Just cut it up in little squares and mod podged on.
First I lightly brushed the cone so the tissue paper would adhere a little easier. It did fine.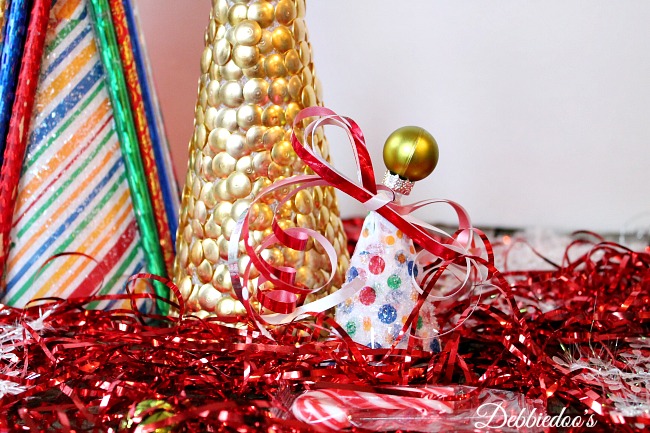 I added a little diamond dust to that as well.
Sorry some of these pics are darker because I was crafting and snapping at night. I work well in the evenings sometimes. I have more creative energy, don't ask me why.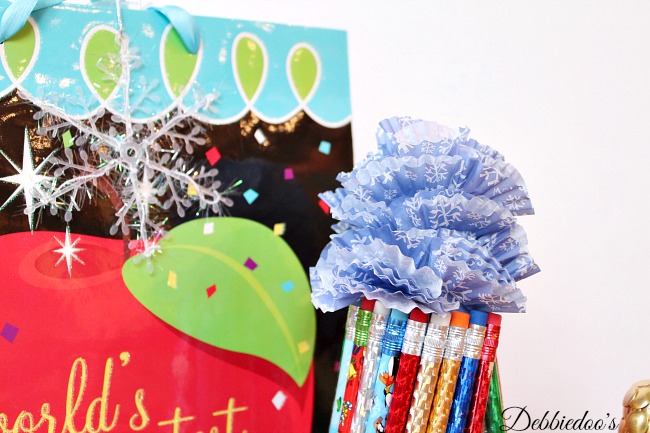 I topped the pencil tree with a cupcake liner flower.
Very simple to make.

1. Take a mini cupcake liner
2. Make one fold over
3. Fold again
4. Hot glue the end the tip of it, and glue on the cone, fluff, and go.
I would say if I were a teacher, I would be smitten with this gift.
You can add a small dollar tree gift card or gift card of choice and you are good to go.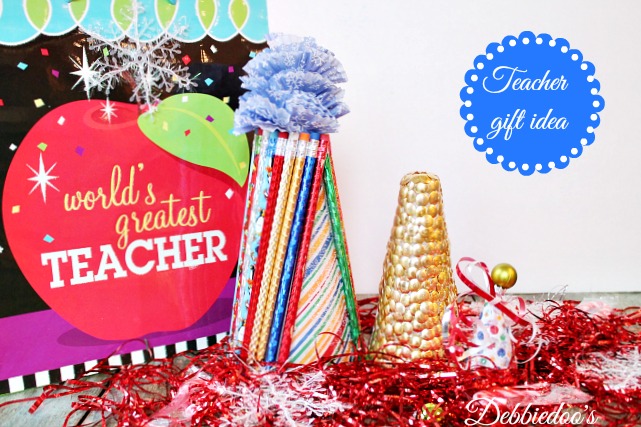 Thanks for stopping by today.
I have been selected as a member of the FloraCraft® Make It: Fun® Team and I have been compensated.
For more crafting and project inspiration, check out the Make it Fun: Website,as well as the Crafts 'n Coffee blog.
You can follow me anywhere, anytime!