It's the middle of the dog day so of summer.
Some of us are experiencing record levels of rain (boo) while others are experiencing record levels of heat and humidity (double boo)! Either way something everyone likes to do in the summer is to have friends and family over for a cookout!
I usually just use a plain ceramic pot I picked up at IKEA to hold my silverware, but this year I decided my plain jane pot needed a makeover.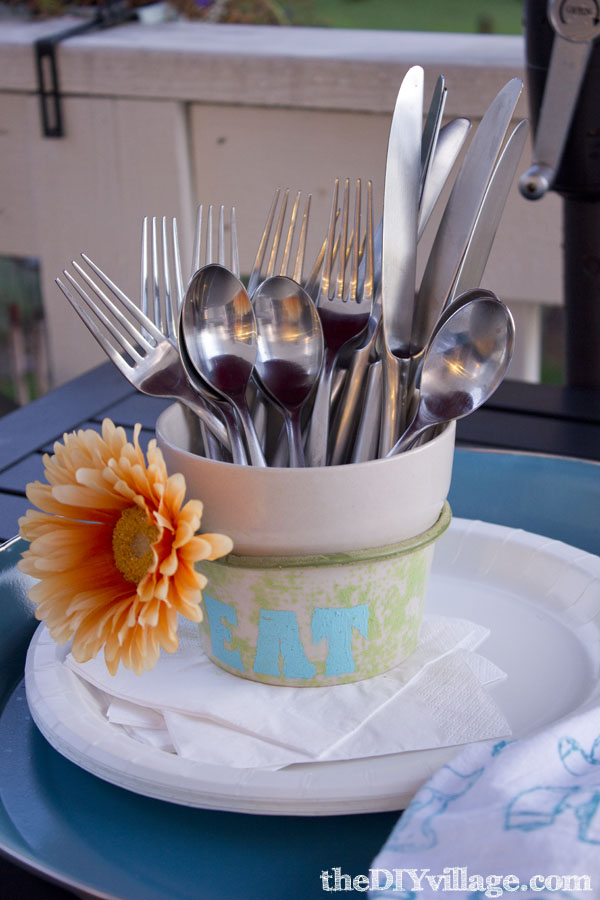 MATERIALS:
-Ceramic Pot
-Burlap
-Glass Paint
-Paint Brush
-Silk Flower
-Alphabet Stencil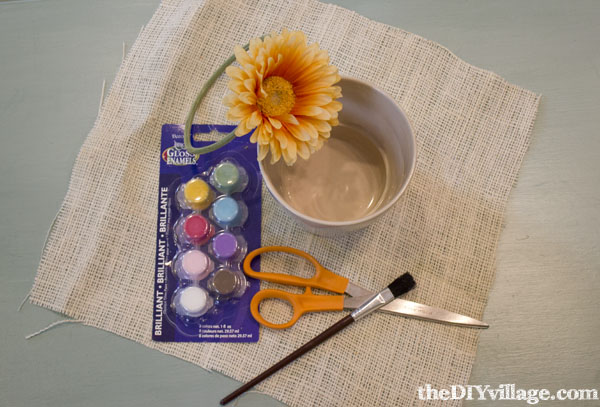 So let's get to it!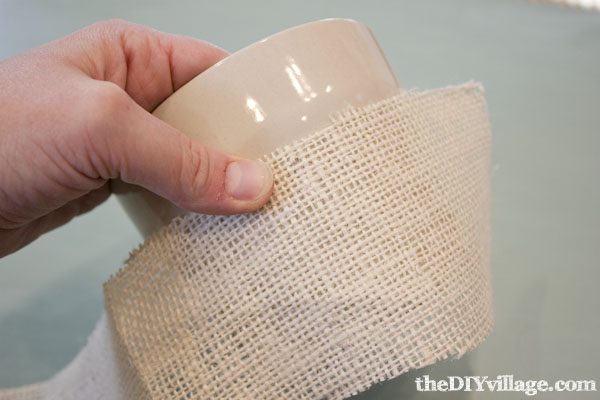 Cut your burlap into a small square strip. I made mine the same size as the lower part of my pot.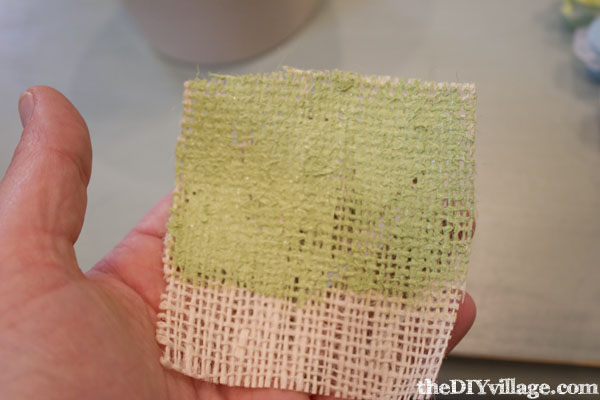 Paint your burlap with your glass paint.
Some areas were more heavily coated than others but the goal is to keep the weave open.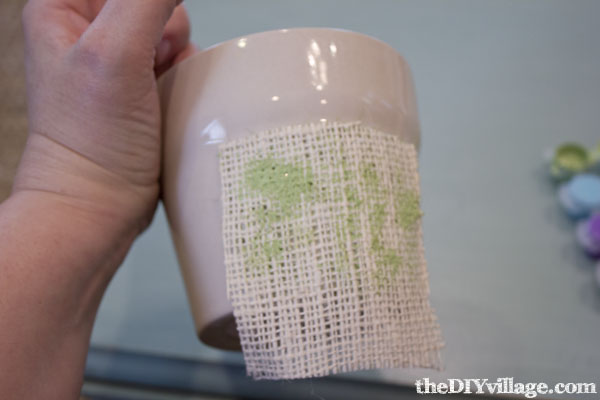 Place the painted burlap onto your pot pressing gently onto the burlap. Lift your burlap and continue around your pot with your painted burlap until your pot is completely covered. You may need to add more paint to your burlap but in my case I did not have to.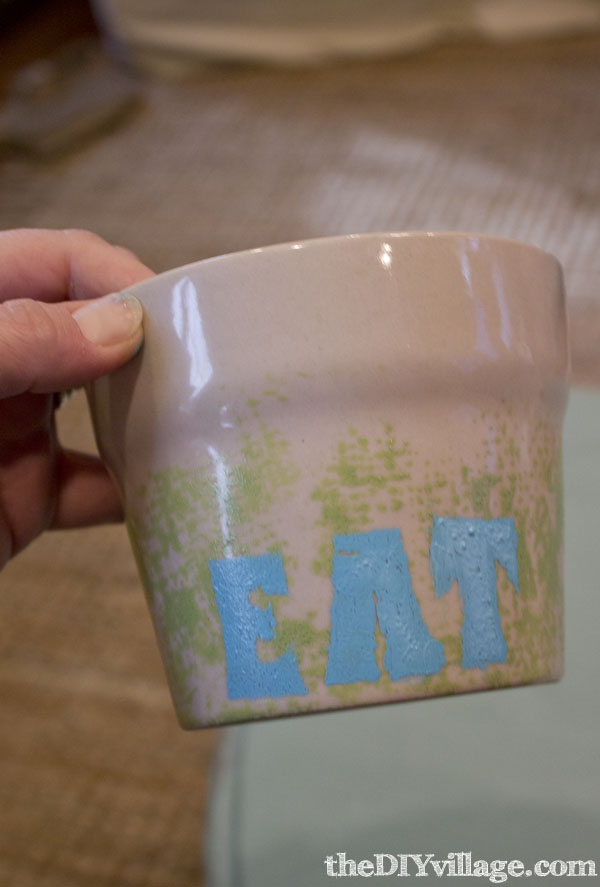 When the burlap stamp has dried use a stencil to create a word on your pot inviting people to do what they do best at a cookout … EAT!
Anthropologie knock off  flowers sack  look familiar?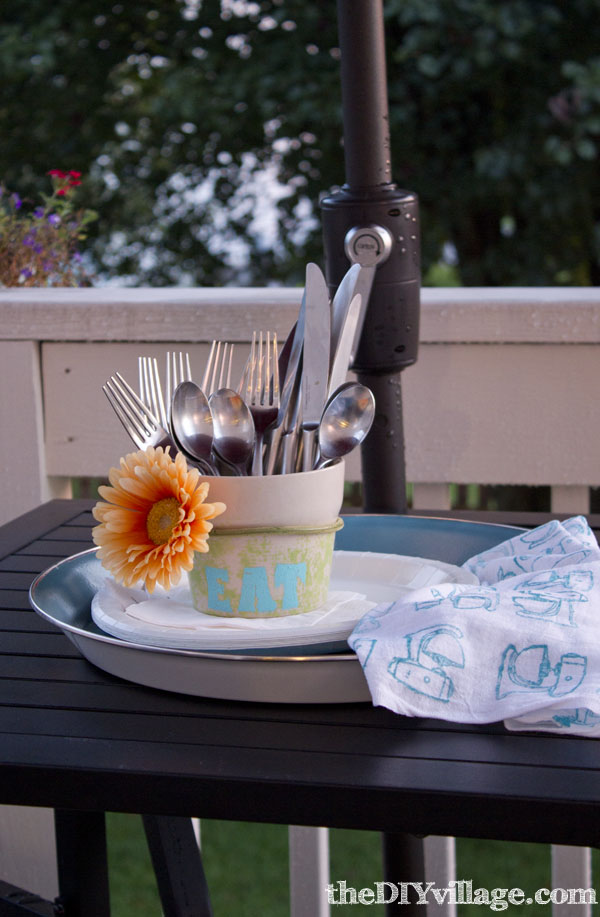 Once your paint has completely dried onto your pot add the silk flower by wrapping the stem around your pot.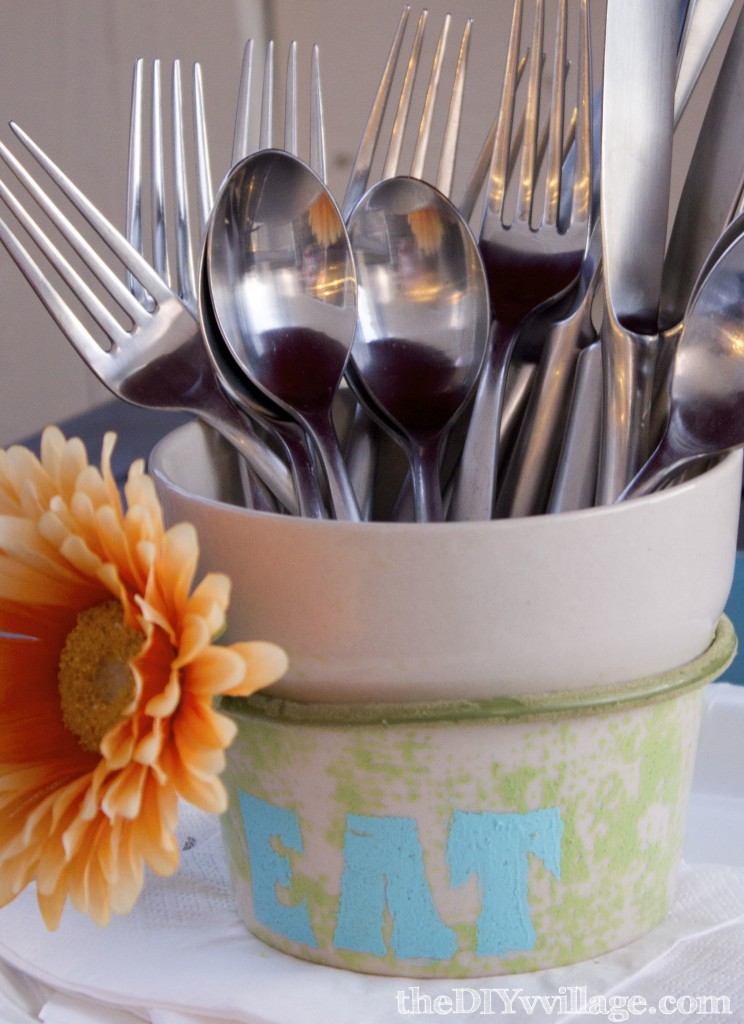 Fill your pot with silverware and you are ready to go!
http://www.thediyvillage.com/
Home of the Never Ending Honey-Do List
 Thank you Jacque for your awesome craft and diy this month! Always a pleasure to have you.
Thank you so much for visiting with me today.
If you are new here, welcome! I am also very excited to share my new stencil line with you.

[envira-gallery id="32693″]
Thank you for your visit today!
To view my stencil gallery projects you may check out my Debcreates.com page. 
I share all things, thrifty home decor, crafts and a recipe or two on occasion.
I also have an Etsy shop!

Sign up today and receive a few freebies. 12 months of seasonal printable art.
If you would like to commit to becoming a subscriber, I would love for you to join me.