Hi there everyone!
Today I am sharing some diy sharpie dinner and glassware projects.
Who knew all you can do with a sharpie besides highlight some school papers?
Not me.
I know I always have sharpies on hand because my boys need them for school projects and what not.
soooo
this was
simple enough, cost me a $1.00.
and
of course a few stencils on hand
 I let the magic begin.
I never have stenciled with a sharpie before.
It was OK for my first time at it.
I think next time I probably will not press down as hard.
As you can see I was heavy on the coloring part.
Perhaps a little anxious over it.
First let me show you some inspiration I found here on the web.
So many talented gals out here.
some simple white mugs, which you can also find at the Dollar tree
by
V Peterson obviously an artist,
did an awesome job with this dinnerware and mug.
she shares her diy projects she has been working on.
Next,
this young creative couple  Hellolj decided to exchange China for their anniversary to keep it budget friendly.
Now onto my project shall we:)?
Funny when I asked  on facebook last night what I should do, or what you thought I was going to do
it was fun to see your answers.
NOT one of you guessed a roo!!
Don't you people know me already?:)!
After I created my sharpie dinnerware
I baked the plate at 350 degrees for about 30 minutes.
This actually makes the dinnerware usable.
Although, with a bow on the roo,
chances are it is just decorative.
How many times I hollar at the boys
"time to eat"!!!!!!!
Eat only seemed appropriate to sharpie on here as well.
and here she rests comfortablyon top
of this old here upcycled free pallet.
And of course my little mod podge recipe pot is still looking cute, plant alive,
it's all good!
And these are just a few fun things you too can do with some Dollar tree dinnerware
and a Sharpie!
Just remember these are decorative and not permanent.  They do however, sell a permanent sharpie you can find at the craft stores.  Thanks.
Thank you so much for visiting with me today.
If you are new here, welcome! I am also very excited to share my new stencil line with you.
Thank you for your visit today!
I share all things, thrifty home decor, crafts and a recipe or two on occasion.
I have also created my own custom apron. "I work by the flour" logo on linen deep front pocket. My husband was the witty one with that slogan:)
Sold on Amazon Debbiedoo's custom apron
.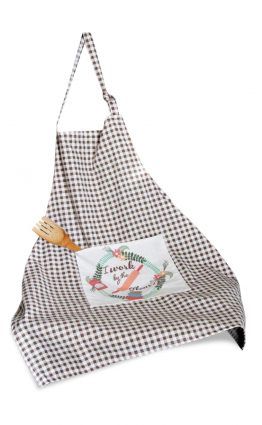 If you would like to commit to becoming a subscriber, I would love for you to join me.