Hey there guys!~ Today I am sharing how to make a DIY rustic serving tray. I had no intentions of this project when I walked into Walmart for a quick few grocery snack items. I always get our household snacks there. You can't beat their prices. The way my men eat around here, I have to be budget-friendly on food. Literally, they would put us in the poor house if I was frivolous.
So as I dashed through the isles, like dancer and prancer and comet and cupid, I happened to wind up in the craft section. Go figure.
I spied this cool rustic wood pallet sign. Back in the fall, I made a lazy susan and a pallet sign.  The pallet sign wood was also from Walmart but not as rustic as this one here. I loved this piece. It was less than $10.00.
I always have a roll or two of twine on hand. This was heavier jute I happened to have and just perfect for what I had in mind.
I cut two pieces approximately 9-10 inches or so in size.
Got out my Stanley staple gun and stapled the jute-like a handle on the back of the wood.
Brought out my Owl stencil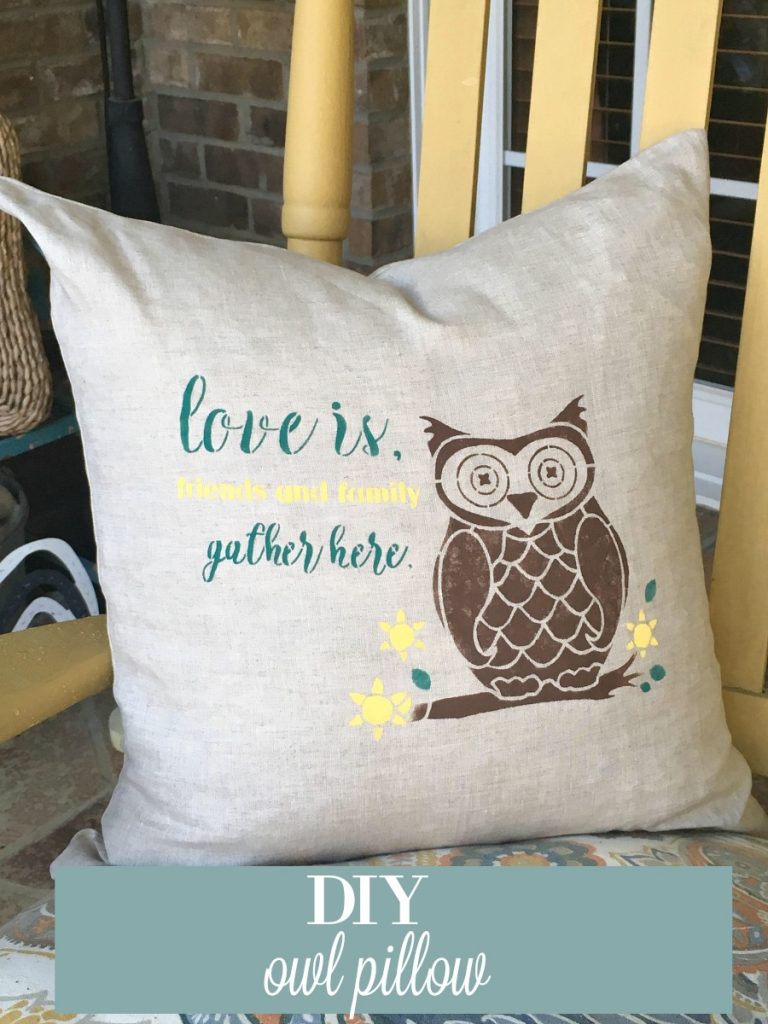 Same one I used for my linen pillow cover.
I stenciled the owl and just the gather here portion of the stencil.
 I love that I can use this tray in the summertime and bring in and outdoor. It will be a great use for entertaining. These DIY rustic trays would also be a great gift idea. For a friend's birthday, Mother's day, etc.
If you are new here, welcome! I am also very excited to share my new stencil line with you.
You can check out my gallery of Stencil ideas HERE