Well this sure was a fun day for me, my Mom and my sister. I told y'all I was making a pretty table this holiday season.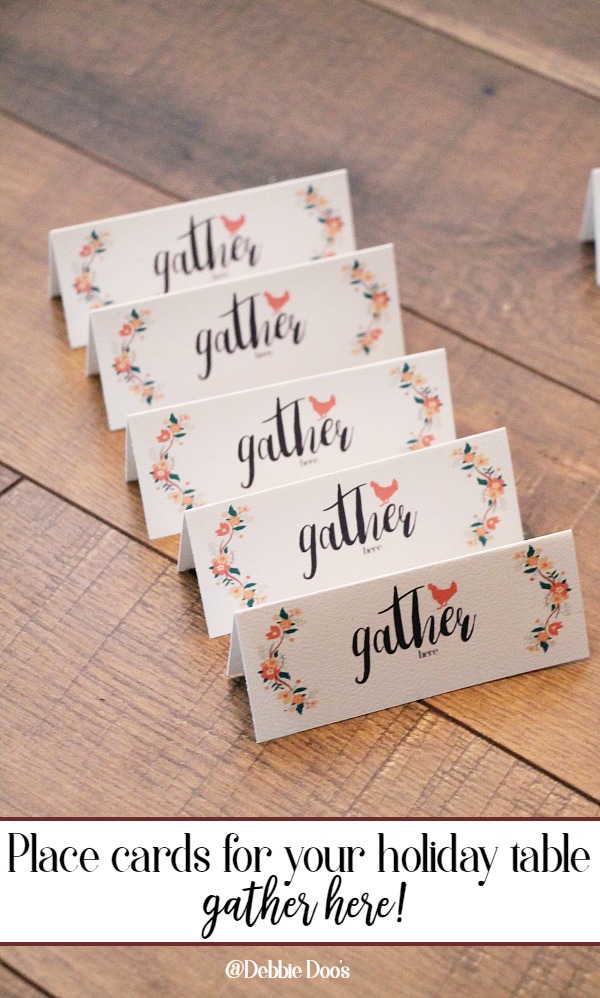 I made these pretty table place cards for us all and this was the start of my wheels turning.
Today, I am sharing how to DIY  place mats for your kitchen.
I started out with 4 inexpensive place mats I found at Walmart. Red and Teal.
Then I bought some pretty linen napkins by the Pioneer Woman. I really do love her goods. They make me smile with the fun color combinations. She is a colorful woman indeed.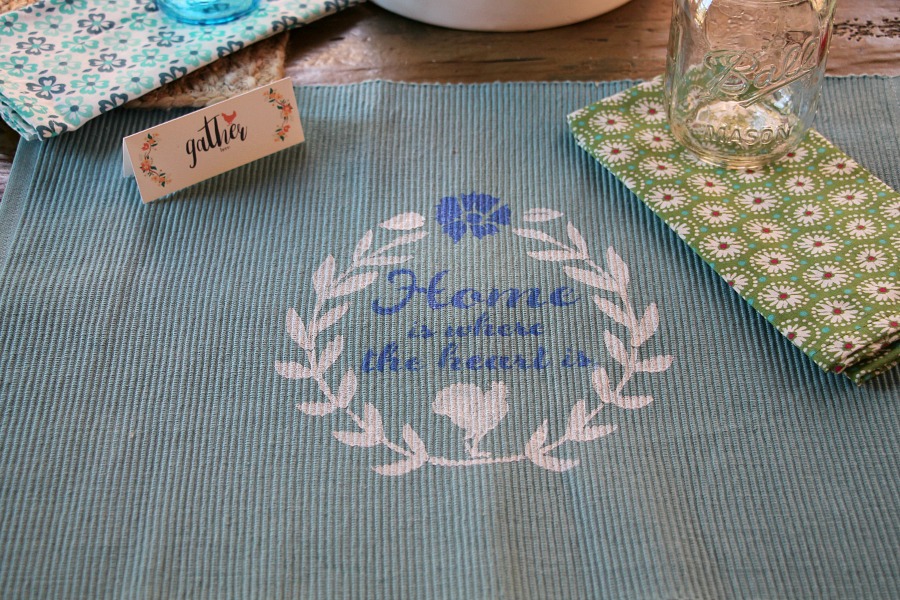 I stenciled each place mat with a different stencil.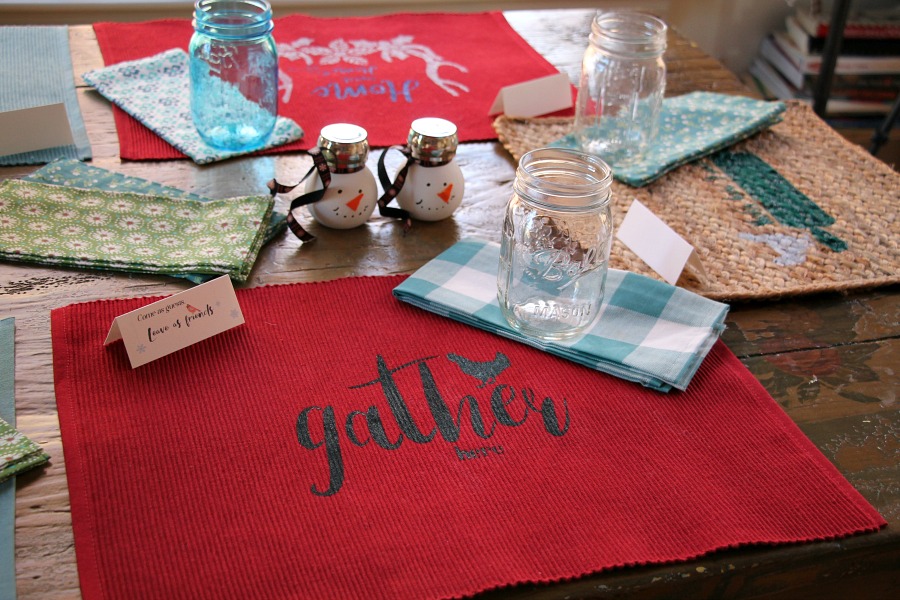 At the head of the table I purchased two jute place mats to add a little different texture to the holiday table.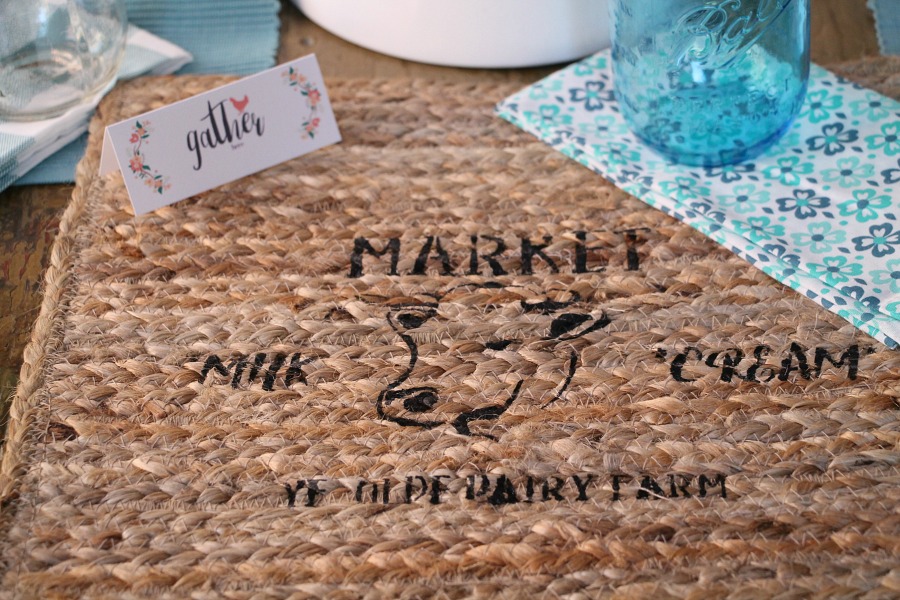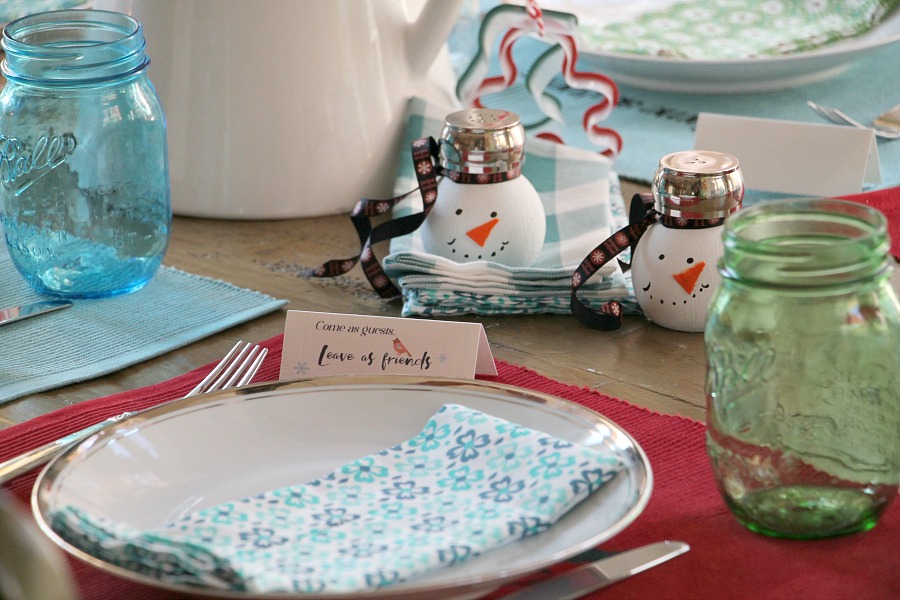 Of course, my little Dollar snowman salt and pepper shakers made the scene.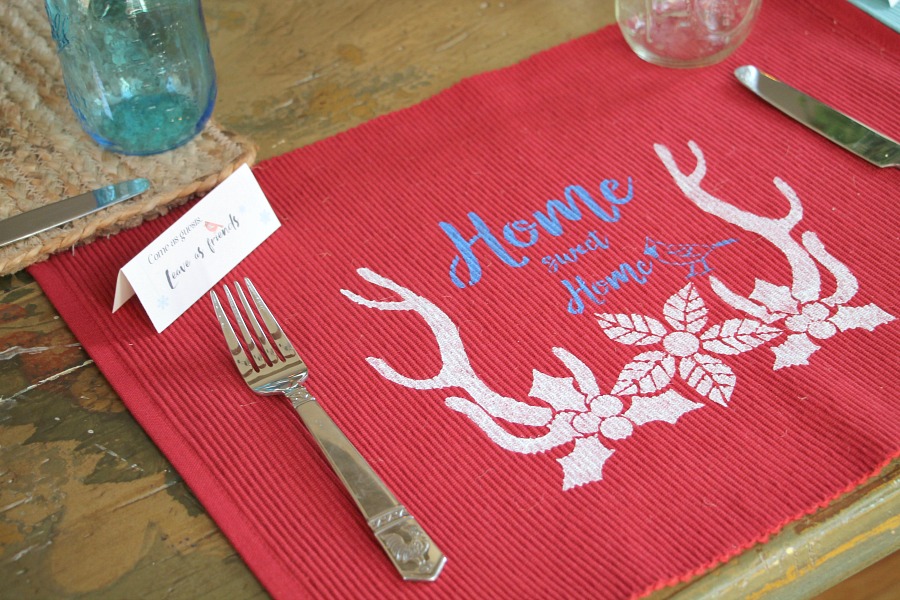 It was really simple to stencil on these place mats. I used acrylic washable craft paint so that I could launder them with no problem.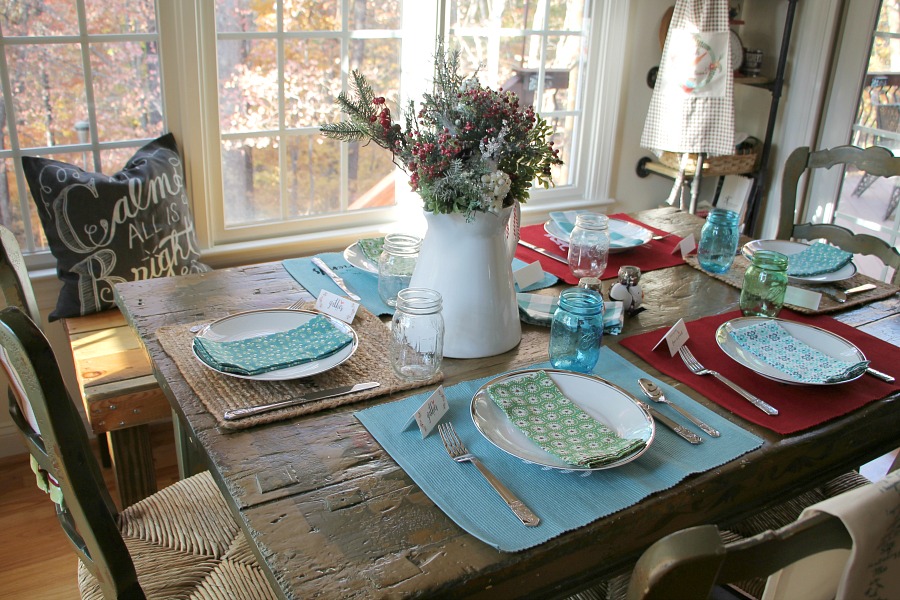 Colorful, simple, and happy!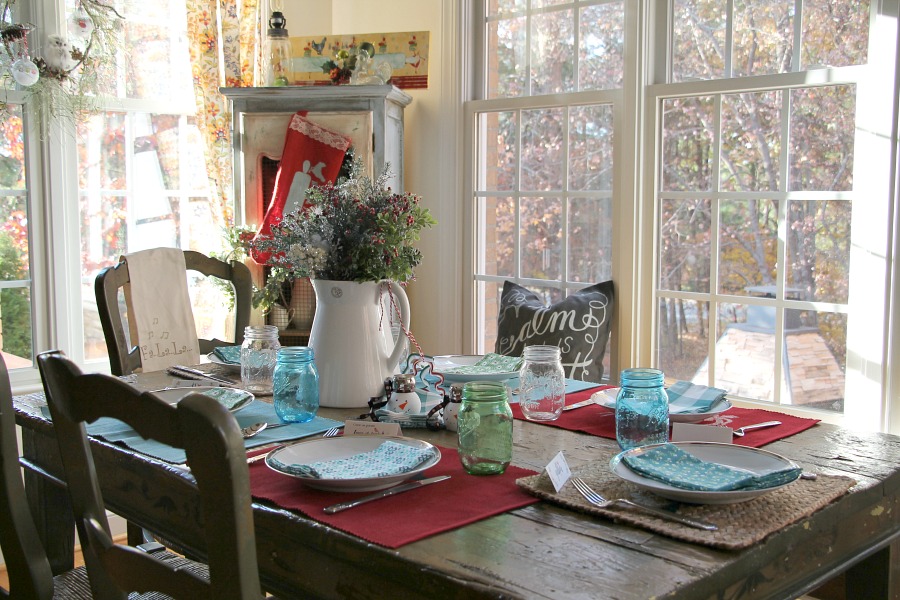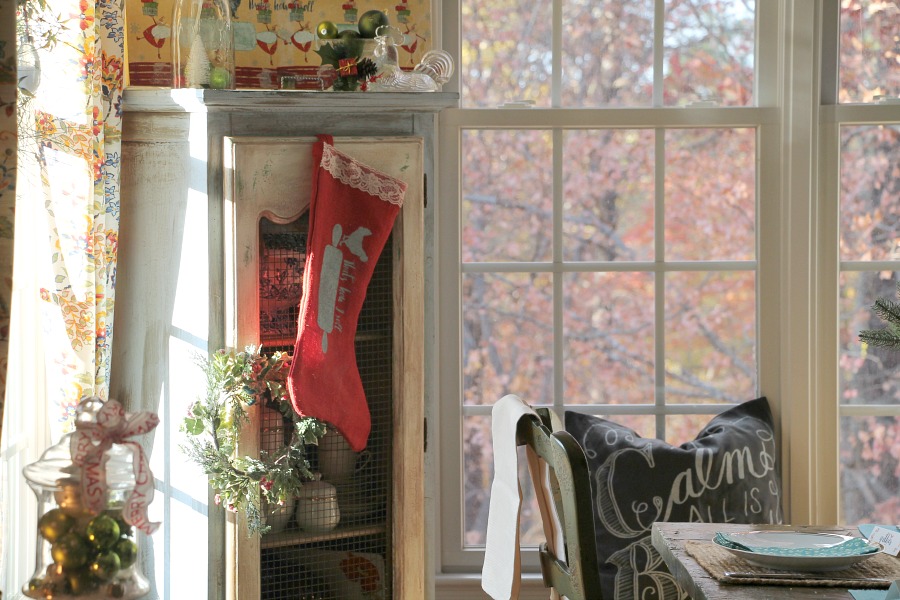 I will show you around the holiday kitchen soon. Right now, I am enjoying my Mom and sisters visit so I have not been spending too much time taking photos and blogging.
We have been having a wonderful time  doing crafts together and Facebook lives. I have to say, my Mom is quite the ham:) I wish I was as comfortable as she was in front of the camera. You don't have to ask her twice!
Here is a little tutorial video on how we did the place mats. Enjoy.
My Mom looked so stinkin' cute in my apron. She baked a killer apple pie for Thanksgiving.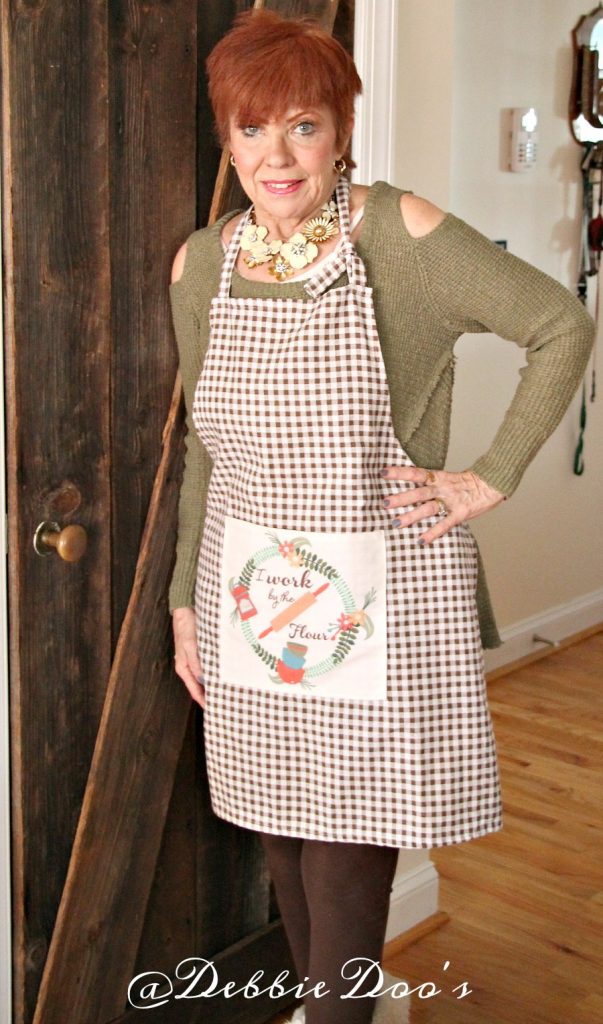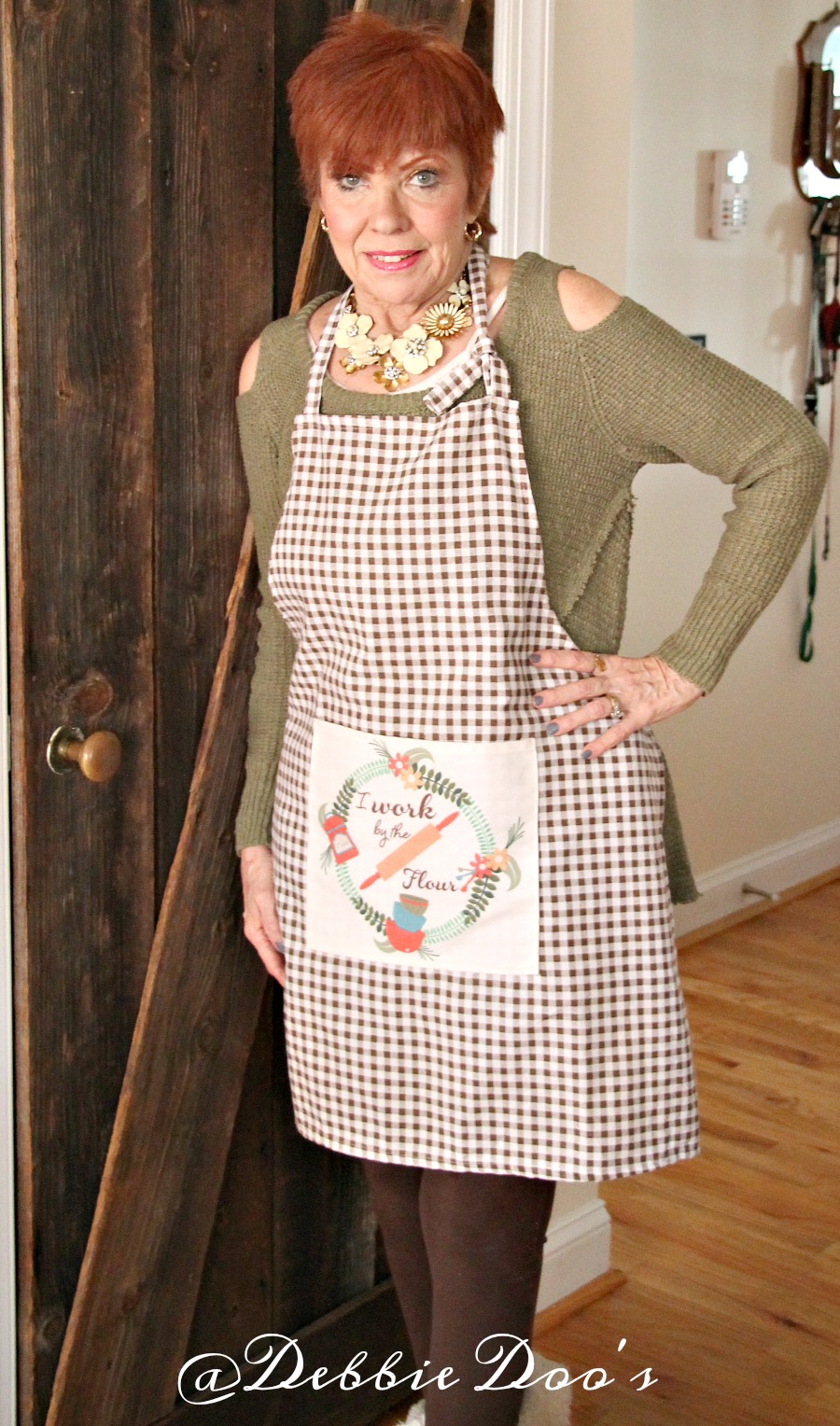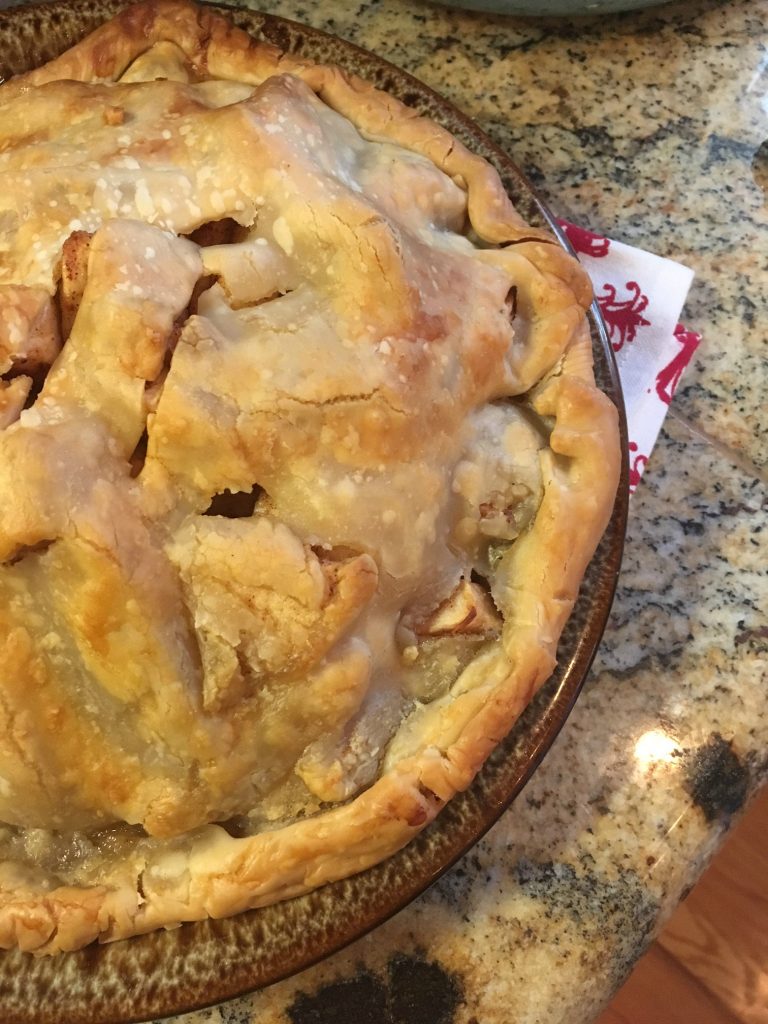 It was gone pretty quick, sadly. Next year she needs to make two!
Pin it, make it!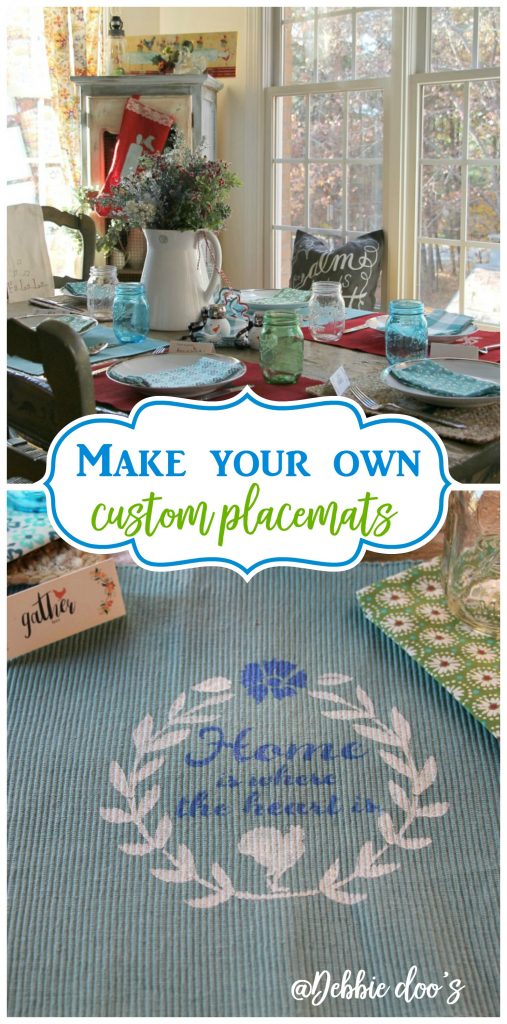 We get a little silly in this video..please don't mind our singing. We are not very good, but we have fun!
Thank you so much for visiting with me today.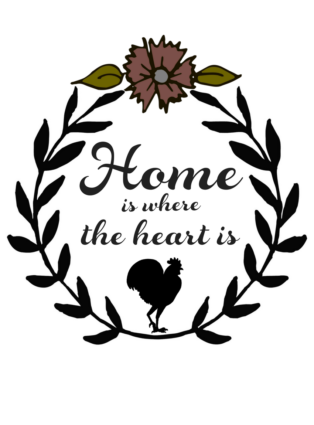 home-is-where-the-heart-is-for-stencil-line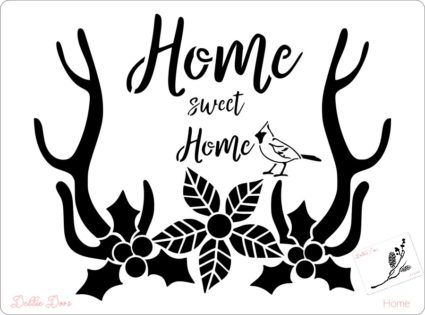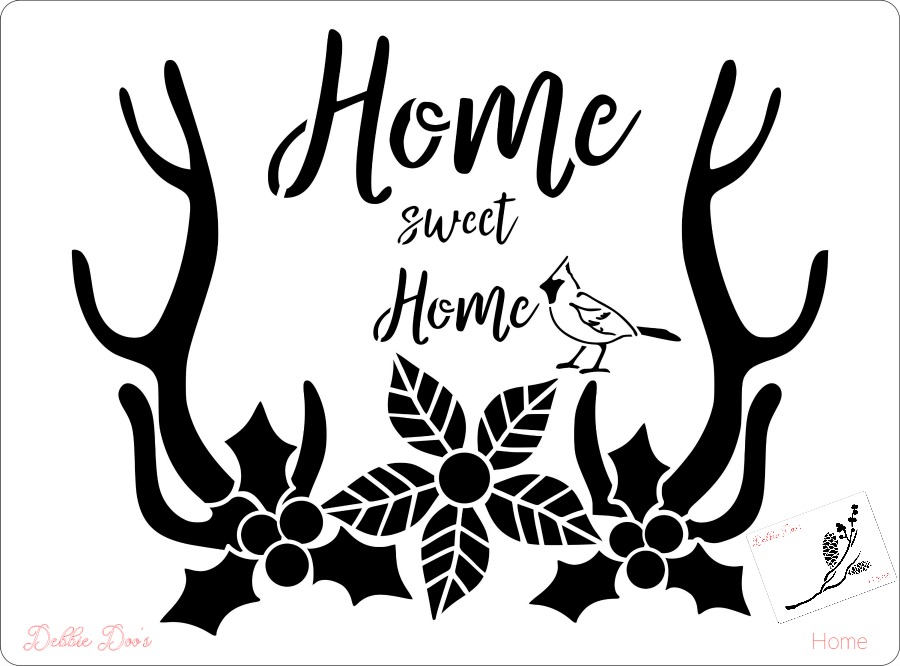 home-sweet-home-with-bonus-mini-stencil-of-pine-cones-and-berry-sprig
If you are new here, welcome! I am also very excited to share my new stencil line with you.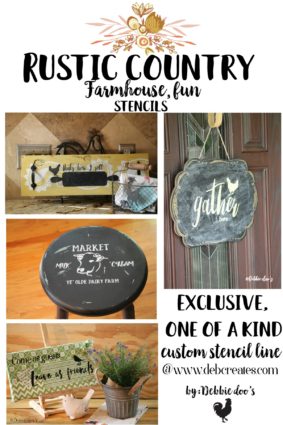 Thank you for your visit today!
I share all things, thrifty home decor, crafts and a recipe or two on occasion.
I have also created my own custom apron. "I work by the flour" logo on linen deep front pocket. My husband was the witty one with that slogan:)
Sold on Amazon Debbiedoo's custom apron
.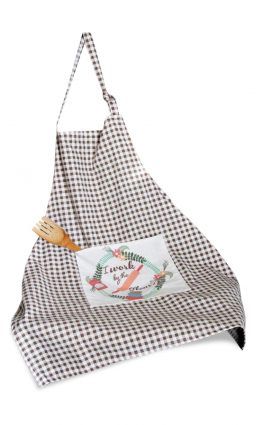 If you would like to commit to becoming a subscriber, I would love for you to join me.