DIY Painter tarp curtains…better known as drop cloth. Truly this is the easiest project ever. How cheap too!
Painters tarps make the best curtains.
I decided Alex needed some window treatments as well.
Bought the canvas at Walmart for 9.97. This was the perfect size 
Taped off the drop cloth for the stripes
Used a traditional paint brush and painted away within the tape lines.
For less than $40.00 I have my own custom made curtains. I am in the market for a new comforter for Alex's room, I want something a little more rustic outdoor looking.
And here I recently found it, at Belk's.
Kept the curtains though.
Thank you so much for visiting with me today.
If you are new here, welcome! I am also very excited to share my new stencil line with you.
[envira-gallery id="32693″]
Thank you for your visit today!
To view my stencil gallery projects you may check out my Debcreates.com page.
I share all things, thrifty home decor, crafts and a recipe or two on occasion.
Sign up today and receive a few freebies. 12 months of seasonal printable art.
I have also created my own custom apron. "I work by the flour" logo on linen deep front pocket. My husband was the witty one with that slogan:)
Sold on Amazon Debbiedoo's custom apron
.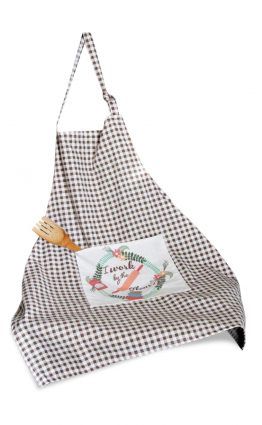 If you would like to commit to becoming a subscriber, I would love for you to join me.