Hey guys, err Gals, Jacque here again, ready to bring you a fun new project! I
love the 4th of July, our family always gets together, puts off fireworks, and
has a big cook-out. I have fond memories of this time of year.
I always try to
create something fun and new to celebrate the 4th, last year I made a fun 4th of July wreath for our front door. This year I decided
it was time to move inside and came up with this fun EASY project for everyone!
Here's what you will need …
– Monogram Letter (wood or cardboard – mine is cardboard)
– Craft Paints (Red, White, Blue)
– Paint Brush
– Chevron Stencil
– White Star Stickers (you can make your own out of vinyl)
How to make your own!
– Start off by painting the entire monogram white. It may take a few coats so
take your time, no need to try and get it all covered at once.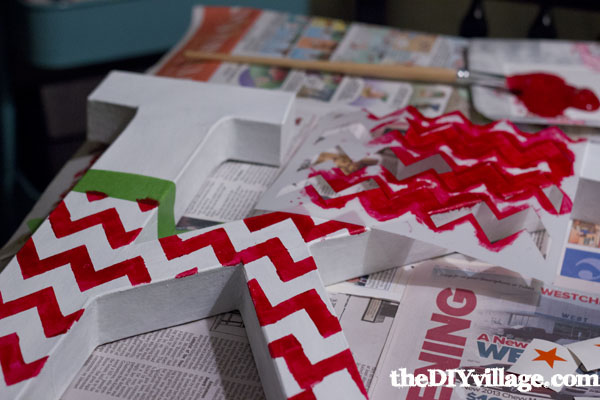 – Decide where you would like the flag portion of your monogram to go and tape
the area off. You wil paint this area but it's a great reminder of where to
stop.
– Line your chevron stencil up with the bottom of your monogram and begin to
stencil.
I chose to do the bottom of both legs of the K so that the bottom portion was
straight across. The continued up the long straight leg and connected to the
other parts of the K. You can see that the chevrons are slightly off ,this is
because the bottom of my K is not level (whomp whomp whomp) you may have to
fudge it a little bit but no worries, once you are done you won't even notice!
– Once the red chevron stripes are dry, paint the upper left portion of your
monogram blue.
– And finally when your blue paint is dry you can add your STARS!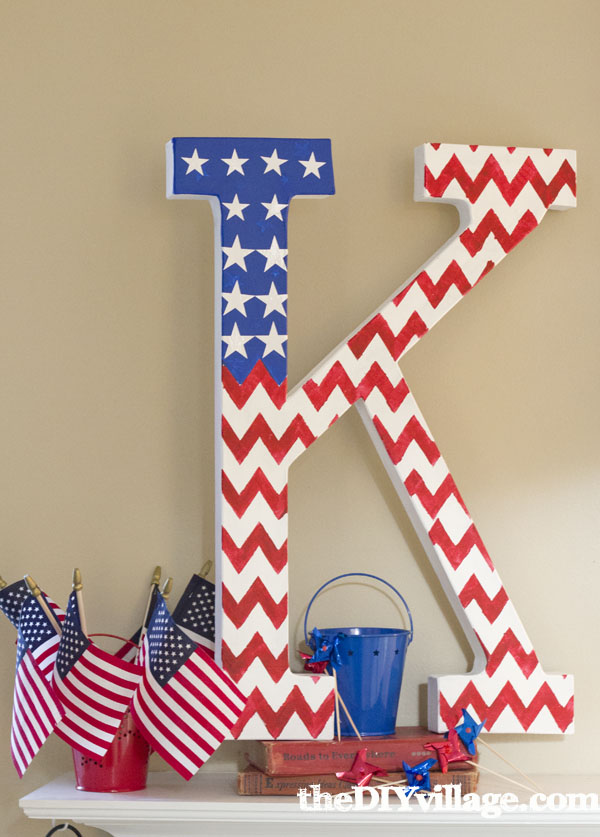 The patriotic K monogram turned out perfectly! I may even try adding a clear
coat to it and some ribbon to hang off our front door. I wonder if the
neighbors will be jealous?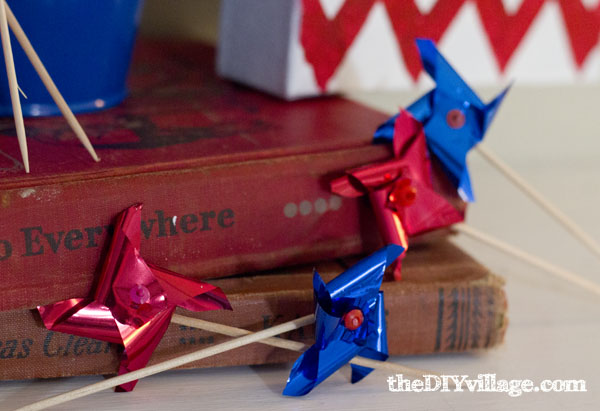 With paint drying time the total project took about 1.5 hours. I wanted to make
sure the white was as BRIGHT as I could get it so my monogram took 3 coats of
paint! If you chose to use spray paint or possibly household paint the project
may take even less time for you to complete!
Happy crafting!
Thank you Jacque!
I love this, patriotic, easy, stencil what more can I ask for:)?
Head on over to Jacque and Matt's from
to check out their other fabulous diy's they share.