Hello there everyone, today Jacque is sharing a diy Mani-pedi spa gift basket
for under $20.00.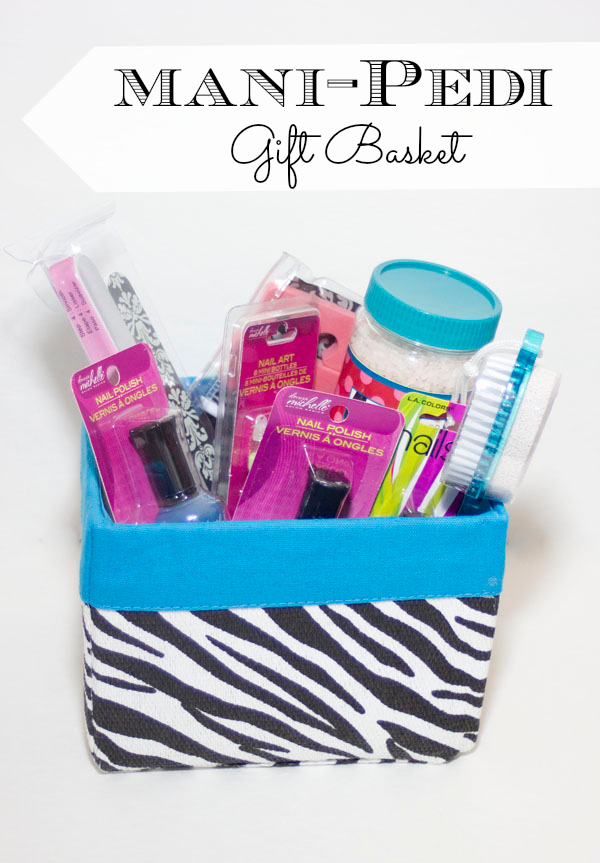 Christmas will be here in just a few weeks and if you are like me you are scrambling to finish up your shopping. Thanksgiving being a week later than normal isn't helping me at all, that's for sure! I am down to the last few loved ones on my list.
Some people are more fun to shop for than others and then some are just a tad more difficult to shop for because they either have EVERYTHING they could ever wish or want for.
Or in my case my niece who is 9, she is at that awkward tween age where dolls are a thing of the past but still to young for so many teenage things. You have to be creative with people like this.
This year since I can't buy any American Girl doll outfits I thought it would be fun to put together a Mani-Pedi gift set. I was able to throw this gift set together for under $20 including the basket. How you say?
Let me break it down for you!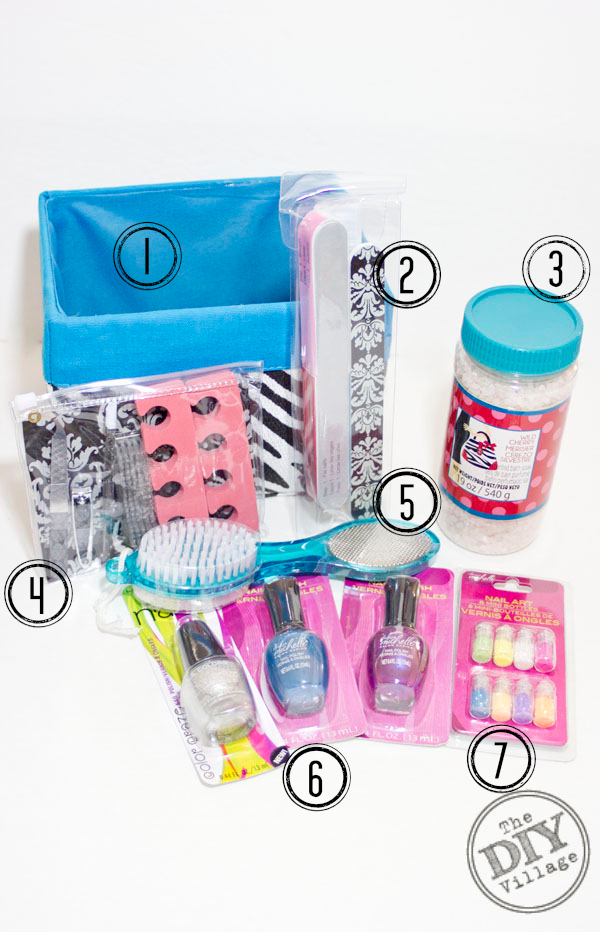 1) Gift Basket (on sale 40% off at Michaels) – $ 5.99
2) Two Nail File Set (Michaels) – $ 1.00
3) Bath Salts (Michaels & also at Dollar Tree) – $ 1.00
4) Manicure Set (Michaels) – $ 2.00
5) 4 Way Foot scrubber (Michaels) – $ 2.00
6) Nail Polish (Dollar Tree) – $ 3.00
7) Nail Glitter (Dollar Tree) – $ 1.00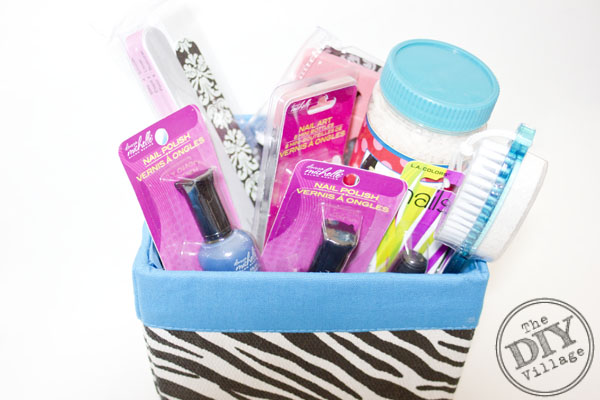 For a grand total of $ 15.99. If you have a $ 20 gift budget you can add even more goodies to your basket, like more nail polish! I had so much fun putting this basket together and know my niece will LOVE it! Do you know anyone that would like a mani-pedi gift basket?
And one last thing before I go! I have been contributing for Debbie for an entire year and my time is finally coming to an end. I want to thank Debbie for having Matt and I this past year and most especially I want to thank you her FABULOUS readers for all of the incredible comments and support throughout the year. Debbie truly has the best readers out there, thank you!
I sure am going to miss you Jacque and wish you nothing but the best! Thank you for all your Special contribtions this past year.
-Jacque