Hey there!
Moving on with my experiments.
Today, I am sharing some pretty diy dyed candle votives with rit dye and elmer's glue.
If you missed my first rit dye elmer's glue experiment you can check that out.
I have done many rit dye projects this past year, but mostly with mod podge.
Essentially mod podge and elmer's glue are a similar entity. I think, but not sure what the difference is in ingredients.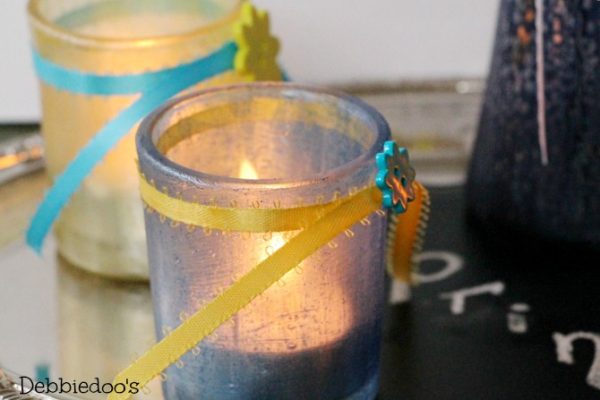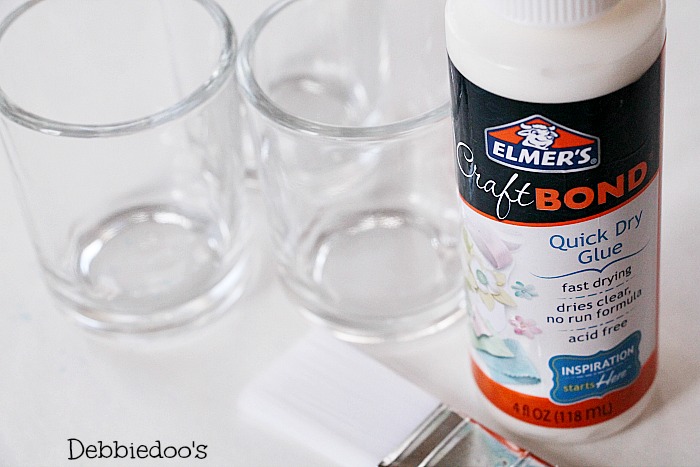 I bought cheap little votives to start.
Dollar tree of course is the best place to find these.
I used the Quick Elmer's glue.
It really does dry quickly.
Like in 5 minutes quickly.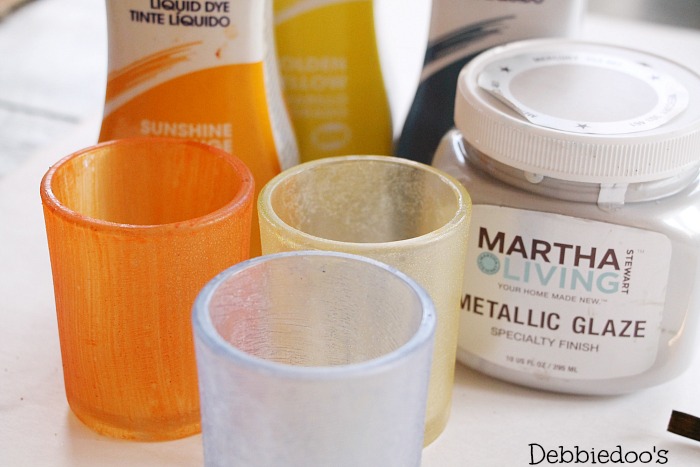 I painted each votive with ONE coat of quick dry elmers on the OUTSIDE only.
Let it dry
Then took my color choices
sunshine orange
royal blue
yellow
and painted on one coat of rit dye. I used a smaller artist brush.
After those dried completely, which was not long.
I went and painted over each votive with Martha steward metallic glaze Just for a little shimmer.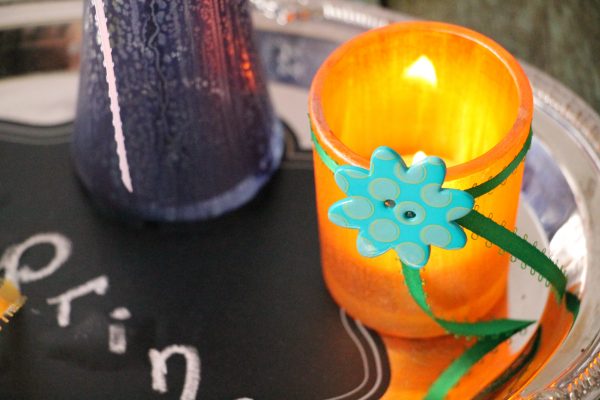 Embellished each votive with a ribbon and a cute button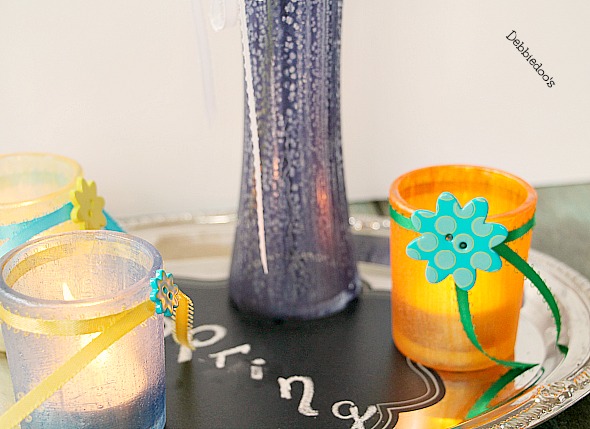 This was so easy and so fast, I feel like painting all glass in sight!
These little votives will look so cute on a Spring table.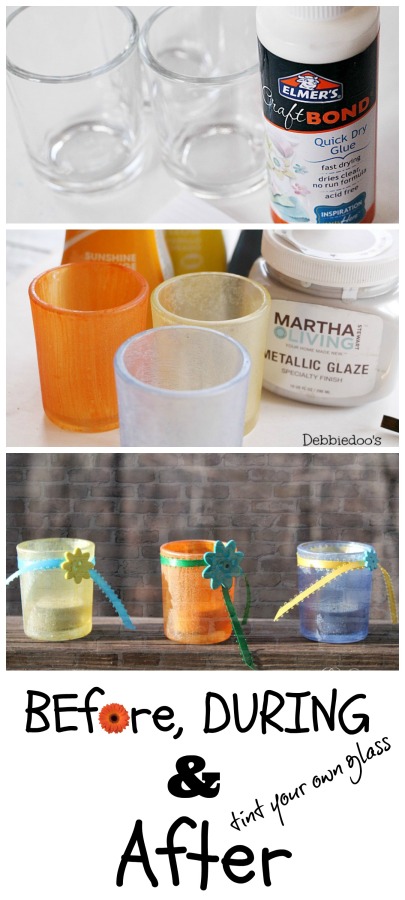 Thanks for stopping by today! I always enjoy your visits.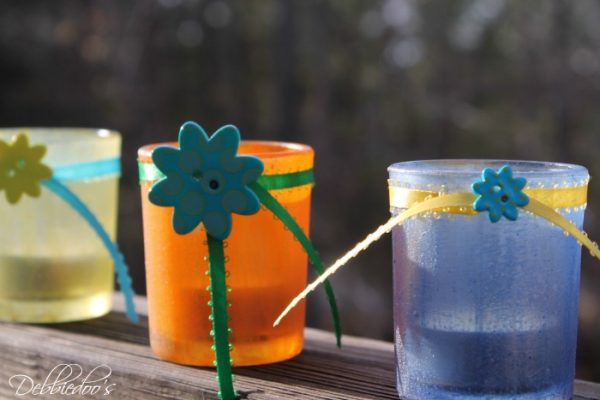 Thanks for stopping over today.
Follow me around if you like.