As per usual, I am on a kick.
Off to do another stenciling project!
I go for a while not doing much, and then all of a sudden, I am working with the same product or stencil and I can't stop.
I don't think it is a sickness, I think I call it FUN!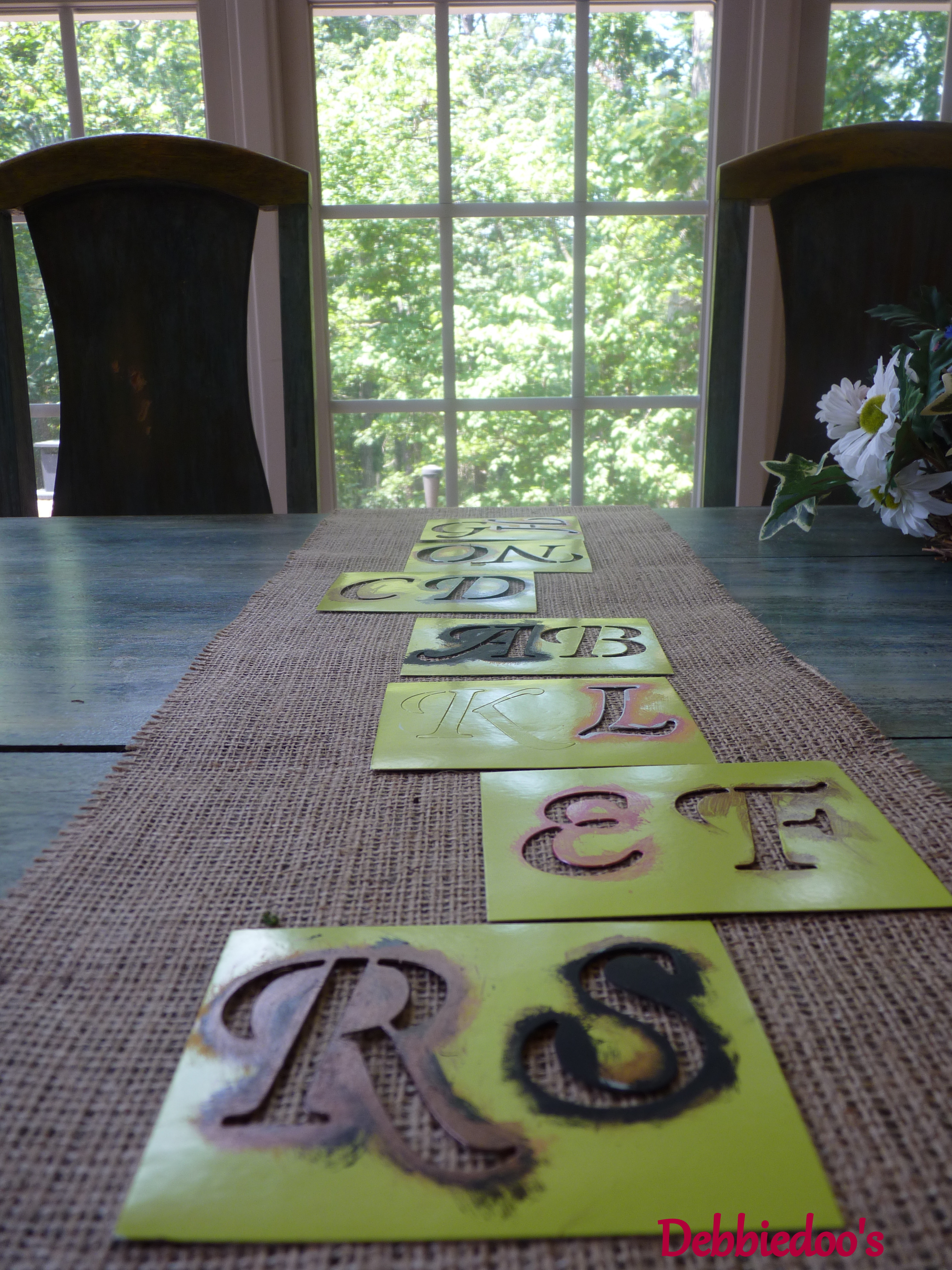 This burlap just happened to come in a roll, and I thought how cute it would be just to make a simple patriotic banner.
And simple it was.
I just cut a piece long enough for my table.
As you can see stenciled some….
and then disassembled a simple patriotic lay I had from the dollar tree, and hot glued it to the bottom.
I only put out a few 4th of July decorations this year.
I know, I am a lazy blogger these days.
As you can see I am getting use out of my cute spray painted mason jars.
If you are new here, welcome! I share all things thrifty, nifty and fun here.  Check them out down below while you are here.  Hope to see you back again.