Good day all!  So happy to be sharing our cozy Fall porch.
I say cozy, because I changed it all up this season.
I actually made it more of a conversational come and sit down and have some sweet tea, cider, coffee or hey even a glass of wine if you so choose.
We have had our porch set up the same way since day one.  Traditional rockers facing the street, and some cute decor.
Always looked nice but I wanted something a little more intimate and cozy feeling.
You can see last years Fall porch here.
Now our maple tree is growing, along with the holly berry bush and you really can't see much out into the street.  The porch is actually quite private looking.
I took a little retail therapy day and made a trip to world Market.  I love that place, I really do.
They have such pretty decor and furniture.  I don't splurge much, but from time to time I just say, oh heck, I deserve it LOL!
Don't we all say that sometimes?
Years ago my Mom bought us this garden bench.
It has had a few spray painted changes throughout the years and sat under a tree off to the side of our yard.
Looked nice, but I can honestly say if I sat in in once, that was a lot.
I actually remember sitting under it, on a cool Fall day looking down the street at the lake.  It's basically our own lake view from our home.
This mason jar light from World market made my heart skip a beat.  The shade was sold separately.  I just had to have it though.
 The table was cute too!
A cozy feel for sure.  Mike and I actually sat out here the other evening.
It's so private now that the trees have grown in.  We use to watch the boys run across the lawn catching fire flies.
 This picture I usually hang in the kitchen.  I decided to change it up and hang it on this rustic iron gate in our entry.
The rug is also from world Market.  I loved all the color in it.
My faux carved pumpkin made its way outside this year.
Looks cute at night lit up.
It just has a faux battery operated candle inside.
 Tried to capture the ambiance at night.  That's the best I could do.
Thanks for stopping at the porch today.
Hope to see you again soon.
If you are not a regular, I sure would love to see you back again.
XO
Farmhouse/rustic stencil line by Debbiedoo's HERE
Thank you for your visit today!
I share all things, thrifty home decor, crafts and a recipe or two on occasion.
If you would like to commit to becoming a subscriber, I would love for you to join me.
This year our Fall porch is going to look entirely different.  I am so excited. I just repainted these old red rockers to a new fresh, fun color.  I swore I would never tackle these again. I am so happy I did though.  Check it out.
You can check out my Gallery of Fall ideas if you have a spare decade!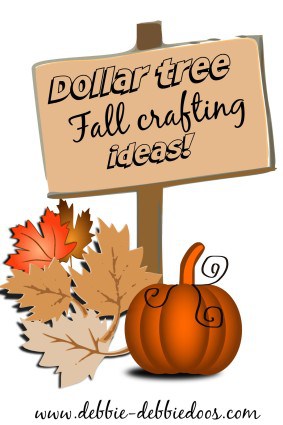 Plenty more where that came from!
Just click on the category of interest and browse a while.