I have just a few last posts to share here of our home decorated for Christmas. Today, it is the Christmas tree.
Last week I shared our Christmas mantel here, and our Christmas kitchen here
A lot of you know that both of our sons play the trombone. Both are pretty good at it too, I must say. I don't have a lick of musical talent, except for karaoke after a glass a wine or two. Then I can belt out a mean Pat Benetar.  Needless to say it is a joy watching them grow, learn and expand their talents. This summer our older boy will be off to drum corp.
He was excepted into the Boston Crusaders and is thrilled and excited beyond words. This year on the Christmas tree I wanted to add a touch of music. Actually it was my husbands idea.
I found cute musical party streamers and added a few of those.
And some pretty sparkly music note ornaments I found on Amazon.
The rest of the tree is black, red and white filled with snowmen, stockings and some Christmas cards I attached with clothes pins.
Another thing I would like to mention is this beautiful book written by a friend of mine Farica West. Farica back in the day used to be a blogger. Now she is a busy author and she sent me this beautiful book. I enjoyed reading it myself. Filled with sentiment and beautiful pictures it really make a beautiful keepsake, and great stocking stuffer. I believe Farica is working on a second book.
You can find Nana Claus
here on Amazon.
Thank you so much for visiting with me today.
If you are new here, welcome! I am also very excited to share my new stencil line with you.
Thank you for your visit today!
I share all things, thrifty home decor, crafts and a recipe or two on occasion.
Want to see some Dollar tree Christmas ideas? Great, check that out too while you are here.
Sign up today and receive a few freebies. 12 months of seasonal printable art.
I have also created my own custom apron. "I work by the flour" logo on linen deep front pocket. My husband was the witty one with that slogan:)
Sold on Amazon Debbiedoo's custom apron
.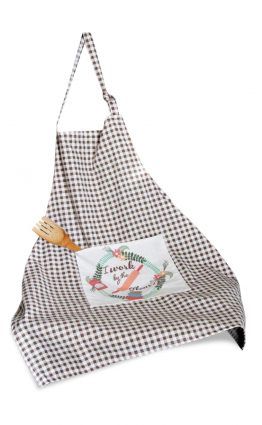 If you would like to commit to becoming a subscriber, I would love for you to join me.