What is a Christmas pickle ornament signify?
That is what I was wondering the other day at the Dollar tree when I spied a Christmas pickle ornament.
I saw a Pickle ornament and thought to myself "huh that's odd" pickles must be popular this year HA!
I just went about my shopping never giving it another thought.
That was until I was on pinterest and I saw this pickle on a frame and thought, OK what is the deal with the pickle?
One of my pinterest followers filled me in a bit after I pinned this picture,.
I decided to further investigate the pickle.
Apparently this here ole pickle has some significant meaning.
The Christmas pickle is not an actual pickle, but a pickle-shaped Christmas ornament that is hidden on a Christmas tree on Christmas Eve. On Christmas morning, all of the children in the house take turns looking for the pickle ornament and the child who finds the Christmas pickle receives an extra present for his or her hard work.
Although it is commonly stated that the Christmas pickle tradition began in Germany, facts don't support this theory.
Additionally, many Germans say they have never heard of this custom.
None the less, 
You can add whimsy and cheer to your holiday traditions by adding a Christmas pickle to your holiday tree.The tradition encourages children to take time to appreciate all of the beautiful ornaments on the Christmas tree. Instead of simply rushing to open their presents, they spend time talking about the unique history of all the holiday decorations.
This printable is for an 8 x 10 frame
I made this printable just in case you want to add a little whimsy to the holiday for the kids. My husband actually came up with the poem.  He's pretty clever with his words.
Off to the dollar tree to pick up that pickle ornament and start a new tradition!
Grab a pickle today on Amazon (Affiliate link)
They have some cute ones there.
Christmas pickle ornaments
Did you know about the pickle?
If you love budget friendly and dollar tree as much as I do, you can check out my
Thank you so much for visiting with me today.
If you are new here, welcome! I am also very excited to share my new stencil line with you.
Thank you for your visit today!
I share all things, thrifty home decor, crafts and a recipe or two on occasion.
I have also created my own custom apron. "I work by the flour" logo on linen deep front pocket. My husband was the witty one with that slogan:)
Sold on Amazon Debbiedoo's custom apron
.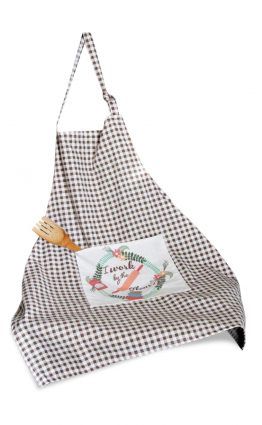 If you would like to commit to becoming a subscriber, I would love for you to join me.