Hi there everyone!
Welcome Jacque back for this weeks special contribution to us!
One of my favorite things to do as far as decorating goes is to change things up … inexpensively!
Okay so I'll admit it, I am cheap!
If I can change the feeling of a room by just switching out a picture here and there, I will!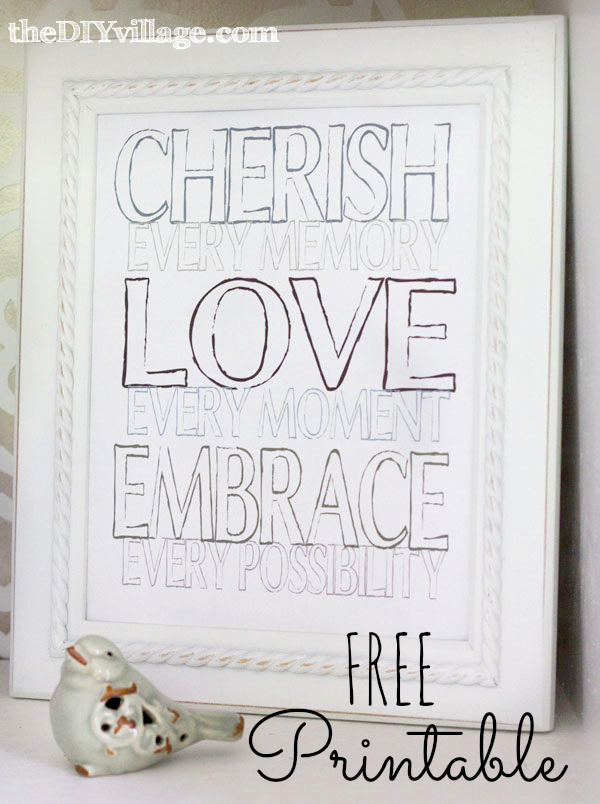 That being said creating printables has become high on my list of to do's.
I can create printables for every holiday, season, emotion, basically anything.
And the best part is I only need one frame and my printer.
It doesn't even have to be a color printer.
If I use an outline font they can be printed in black and white and colored in with makers, coloring pencils, whatever you choose!
Last month I created a cute Bushel and a Peck printable.
But that was last month, so it was time for a change!
What I needed is a good reminder of the things in life that are truly important.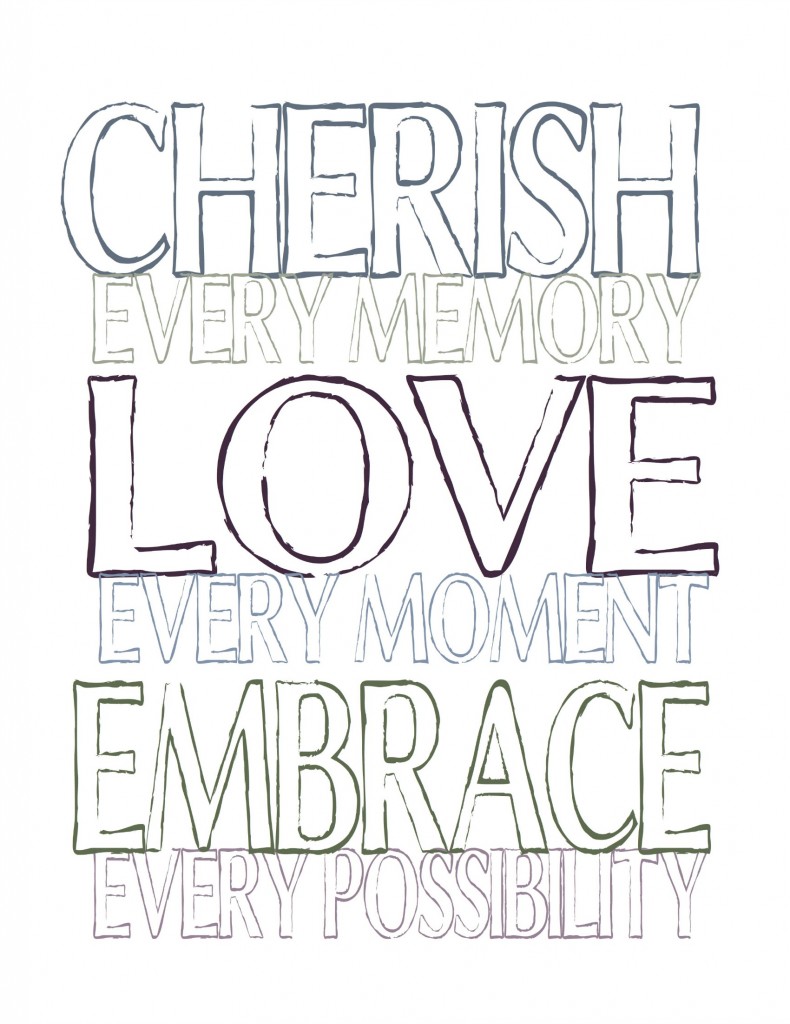 All you have to do is print and put in a frame!
I also printed this one in black and white and colored it in using colored pencils it looks wonderful!
Don't be afraid to experiment!
My printable has found a new home on the open shelves of our pantry!
It is right out in an open in a spot I will pass by at least 10 times a day … my personal reminder!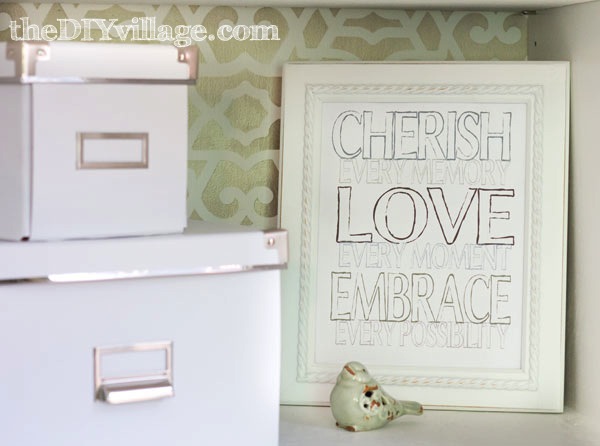 My peeps if you do not know Jacque and Matt from the DIY Village, you might want to go over and meet them….
that is before they get all famous on us:)
You may check out
I also have a scrolling slideshow on my sidebar that you can choose from.