What a pleasure to be a guest at Debbiedoo's.
This has been my home for over 6 years.  I chose this house for the tall ceilings and a roomy kitchen. It was a builder's spec home and a perfect, clean slate for me to decorate.
Here in Connecticut, there are charming towns with little old cottages lining the streets. A very quaint style that I fell in love with when we moved to this area.  My decorating style has always been about re-purposing but coming to New England gave me a whole new appreciation for old.
This home displays charming vintage accents that make it feel lived in and loved.
I installed Board and Batten wainscoting on most of our main floor. It's so easy to do and makes a space casual and quaint.
I recently made those pendant lights from hanging garden planters.
I took out the original island that matched my cabinets and built a new one.
If you want to do something similar –
The tiny half bath on the main level is a bit shabby chic.
This is my office/dining room.  I brought in our vintage picnic table from the outdoor patio and layered some burlap on top for a cloth.
I have a love for old doors…. (Really?…You say?)
Our master bedroom got a makeover last winter.
I have two really sweet boys.
This is Luke's room.
(Unfortunately, I never made it around to Ben's)
If you love my house and you want to live in Connecticut – you can buy this place.
We are moving to Virginia.
 I'm so excited to redecorate another house all over again.
Visit my blog for easy and earth friendly home inspiration.
Thank you Holly! You have become one of my favorite blog stops!
Holly is super talented and if you have not been over to her blog..
I highly recommend the drop by! You will be glad you did.
 If you are new here and happen to be house gawking.  Check out my Gallery of other
.
Thank you so much for visiting with me today.
If you are new here, welcome! I am also very excited to share my new stencil line with you.

[envira-gallery id="32693″]
Thank you for your visit today!
To view my stencil gallery projects you may check out my Debcreates.com page.
I share all things, thrifty home decor, crafts and a recipe or two on occasion.
Sign up today and receive a few freebies. 12 months of seasonal printable art.
I have also created my own custom apron. "I work by the flour" logo on linen deep front pocket. My husband was the witty one with that slogan:)
Sold on Amazon Debbiedoo's custom apron
.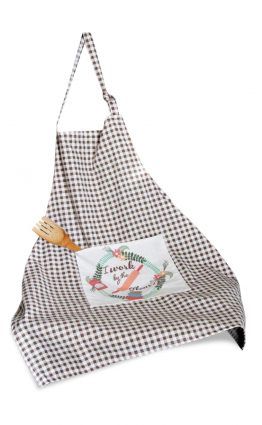 If you would like to commit to becoming a subscriber, I would love for you to join me.