Hey there everyone!
Today I am sharing my favorite Charlie Brown Christmas tree.
Whew, WOW, it's that time of year already that we are primping, shopping, baking and trying to beat the rush of the mad season ahead.
 I love our new Charlie Brown Christmas tree.
At least, that is what the boys called it.  I have to say though, they like it, and they like that I could have it in the family room and not clutter the space or distract the TV most importantly.
I have been wanting one of these Charlie brown scrawny looking trees forever.  This year, I decided Merry Christmas to me.
You know I have a bad shoulder, if you follow me on facebook you know the troubles I am having.  I can't over do it, and quite frankly no one else around here is going to do the Christmas decorating so I have to make it simple.
Simple it was. 
This is the tree from Target with a burlap base, and pre-lit.  It stands about 6ft. tall.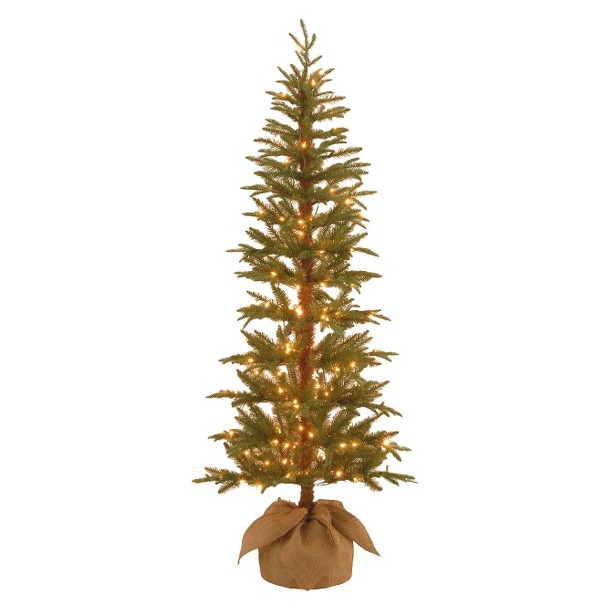 Target also had some of the cutest little rustic, vintage looking ornaments and I had to toss a few of those in while I was at it.
It was a good Christmas present to myself.
I made it so much easier on my husband this year.
wooden snowflakes in multiple colors.
A cute felt squirrel
an Owl that appears to be mod podged with some cute paper.
ornaments I had bought from last year's Southern living Christmas show.
Cute knit stocking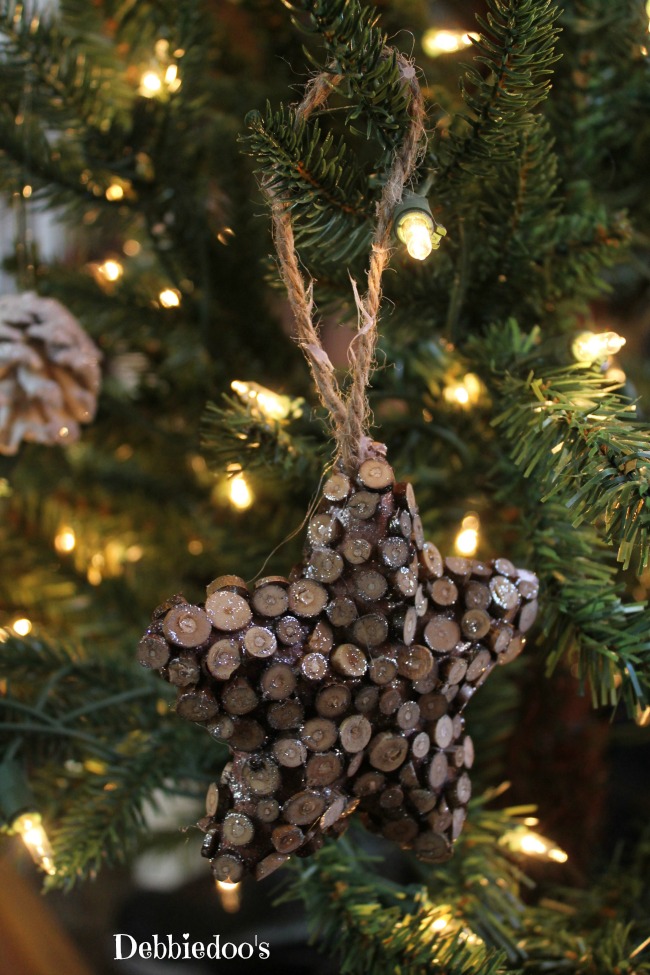 Love the wood star
and I guess this is a pig snowman…not sure but it is cute!
Although, I really loved our
Christmas tree last year decorated with Green mesh, with a whimsical vintage vibe.
I have to say, this was so much easier this year.
Next up the mantel soon.  I am trying my darndest to get my decor and crafts out to you for ideas.  There just is not enough time in the day, or month I should say, it's all going by too fast.
Follow me around if you like!