Today sharing an easy cake ball recipe.
 We are going to a house party tonight.
I have a pretty quick recipes to share with you.
Bite size and delicious.
They look pretty too!
Ok you ready for this recipe, this is just how easy. 
Bake a cake, any cake you like.
I chose Carrot cake.
Let cake cool.
Crumble cake in the pan you baked it in.
Add frosting, to crumbled cake, any kind you like to compliment the cake you baked, in this case I used cream cheese frosting.
Mix together.
Form a ball, like a small meatball.
Now you can do one of two things next…
Melt chocolate, which I used white, and dip the ball and let harden, or just dollop the chocolate on top and add sprinkles, nuts or whatever your liking.
These are delish!
Thank you so much for visiting with me today.
If you are new here, welcome! I am also very excited to share my new stencil line with you.
Thank you for your visit today!
I share all things, thrifty home decor, crafts and a recipe or two on occasion.
I have also created my own custom apron. "I work by the flour" logo on linen deep front pocket. My husband was the witty one with that slogan:)
Sold on Amazon Debbiedoo's custom apron
.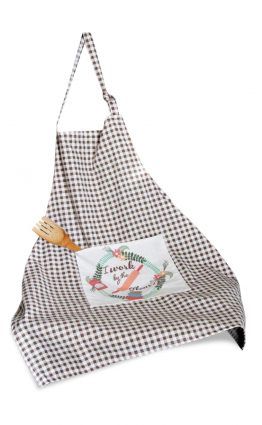 If you would like to commit to becoming a subscriber, I would love for you to join me.