;
Hey everyone,
Sharing a Bunnies and burlap Spring Centerpiece
We had the most beautiful weather in East Tennessee this past weekend and spring fever hit me hard! With all of the Valentine's Day decorations put away I thought it would be fun to create a fun Easter centerpiece for our dining room table. I was able to use items I already had around the house, which is a must since it's part of my new years resolution to use what we have!
I took 3 metal buckets I had picked up at IKEA last winter, burlap, craft paint, and some paper brads and transformed them into these adorable Ombre Bunnies!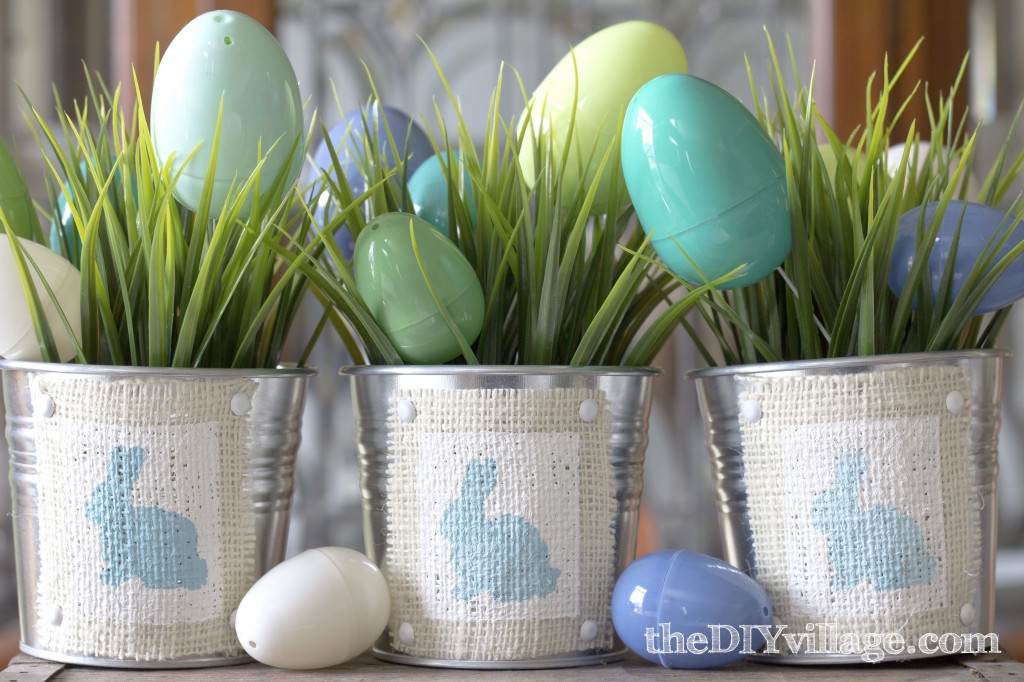 I taped off a border on the burlap using painters tape and painted the inside white.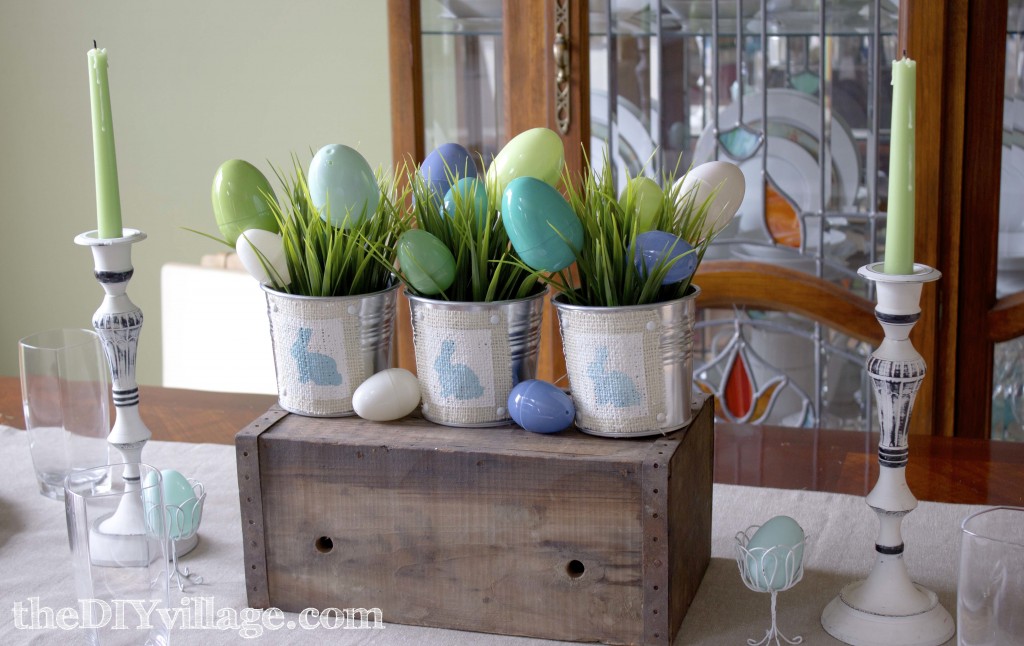 When the white paint was dry I made bunny stencil out of paper, and stenciled inside the burlap squares creating an ombre effect.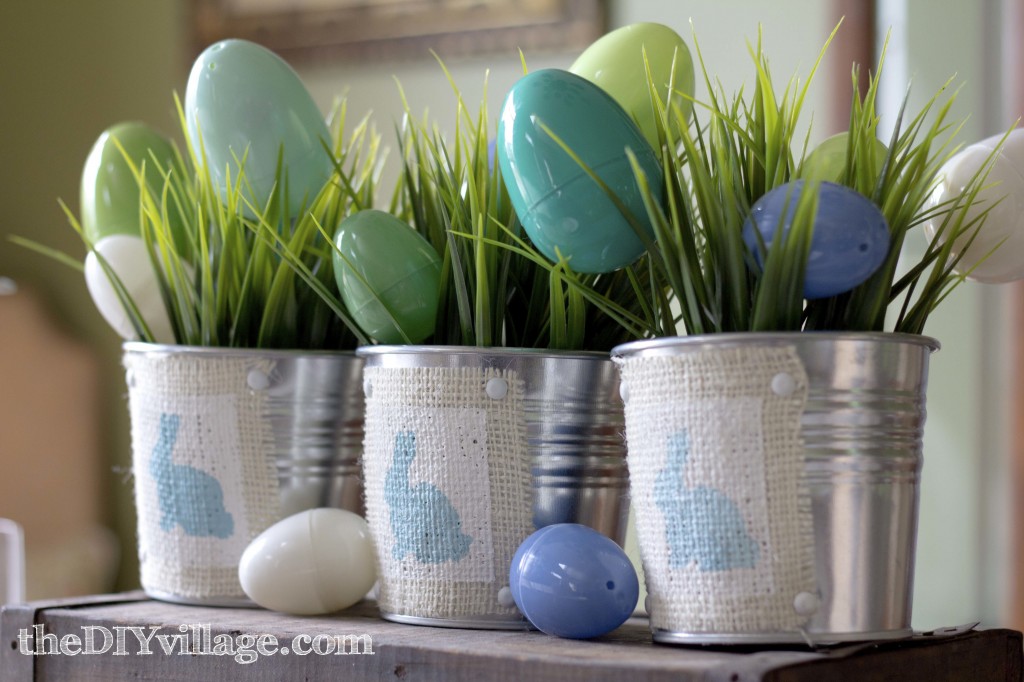 Next I drilled holes in my buckets and attached my ombre bunnies to the buckets with paper brads.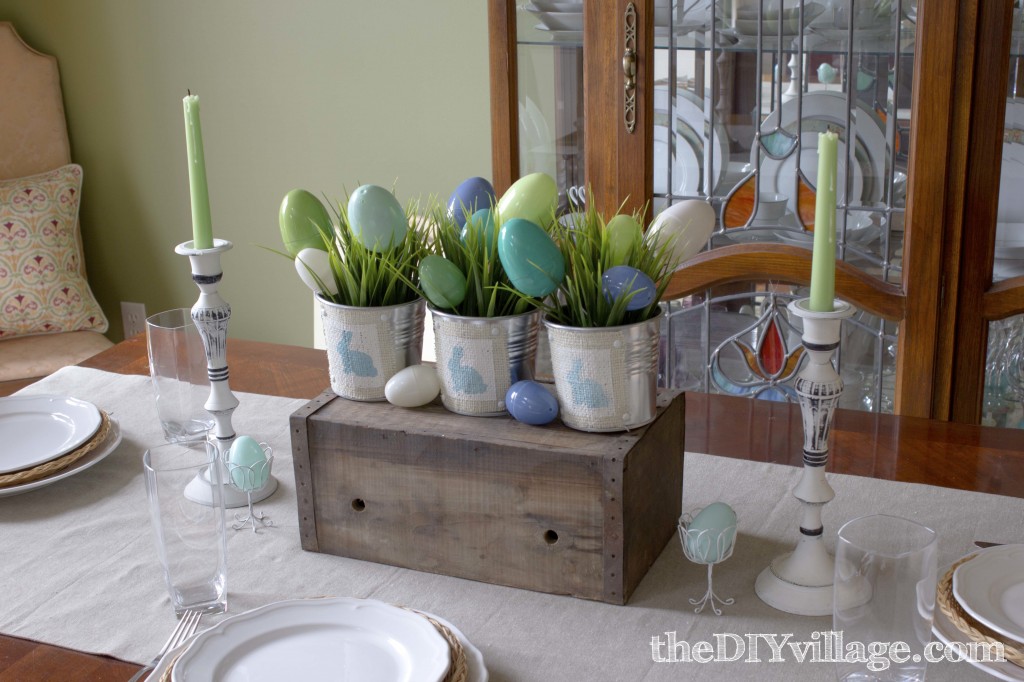 I used some faux grass filler we picked up at IKEA last winter as well and filled them with fun colored Easter eggs. Add some colorful candlesticks and just like that you have a fun playful Easter Centerpiece.
To see more spring inspired projects head over to theDIYvillage.com and check out my Tulip Door Wreath, its super each to make and cheap to boot!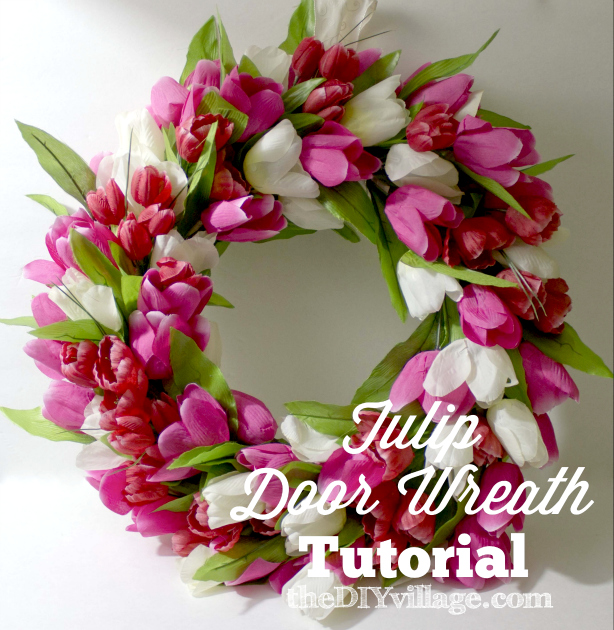 Thanks for letting us share with readers again Debbie! See you all again next month!
-Jacque
I want this wreath…wish I could whip one up right now!