Welcome Jacque from the DIY village once again sharing her mad skills with us.
Today she shares an Anthropologie inspired flour sack towel.
Anthropologie always has the cutest kitchen towels, with not so cute price tags.
Inspired by what looks like a hand stamped tomato towel I decided to create my own.
It was so easy I'm kicking myself for not making one sooner!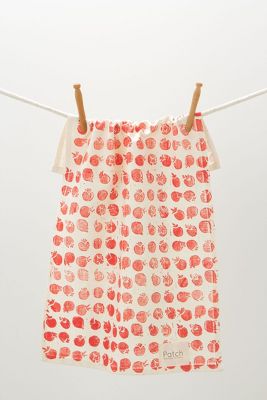 Materials:
– Flour Sack Towels (Mine are from Walmart)
– Fabric Paint
– Stamp (this one is from Hobby Lobby)
– Aluminum Foil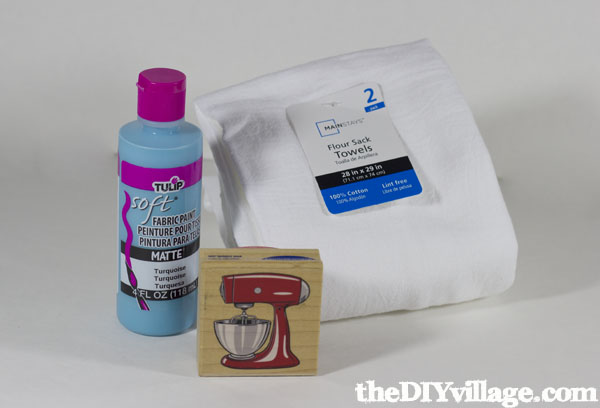 Instructions:
Pre-wash the towels before beginning to stamp.
Take a piece of aluminum foil and place it under your towel to protect the surface you are working on from paint.
Apply a thin coat of paint onto a paper plate and dip the stamp in the paint making sure to blot off any excess onto a paper towel.
Find your starting point and gently press the stamp onto the towel.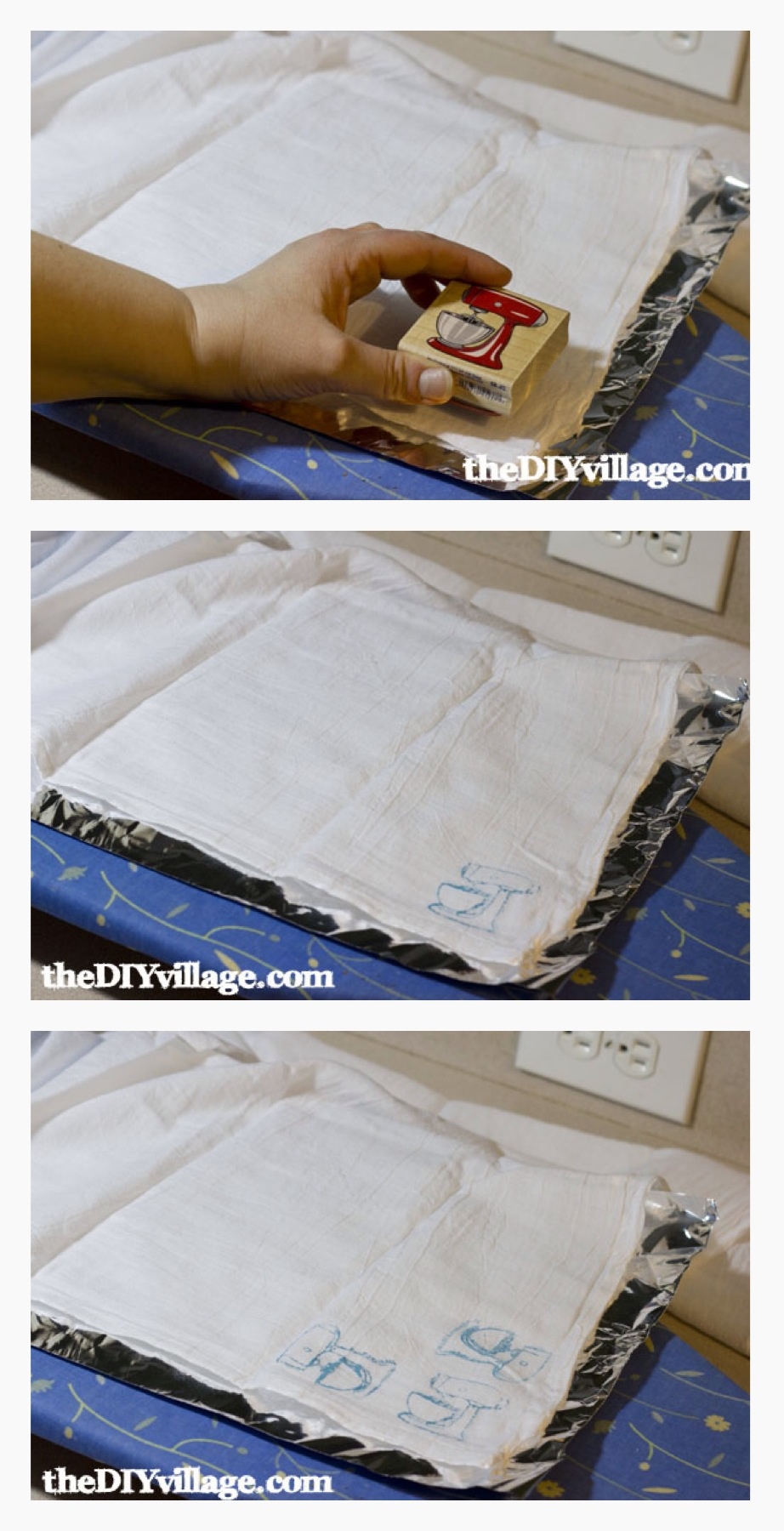 Continue stamping your towel making sure to rotate the stamp as you go to create a pattern. Also consider alternating the row patterns as you progress over the towel.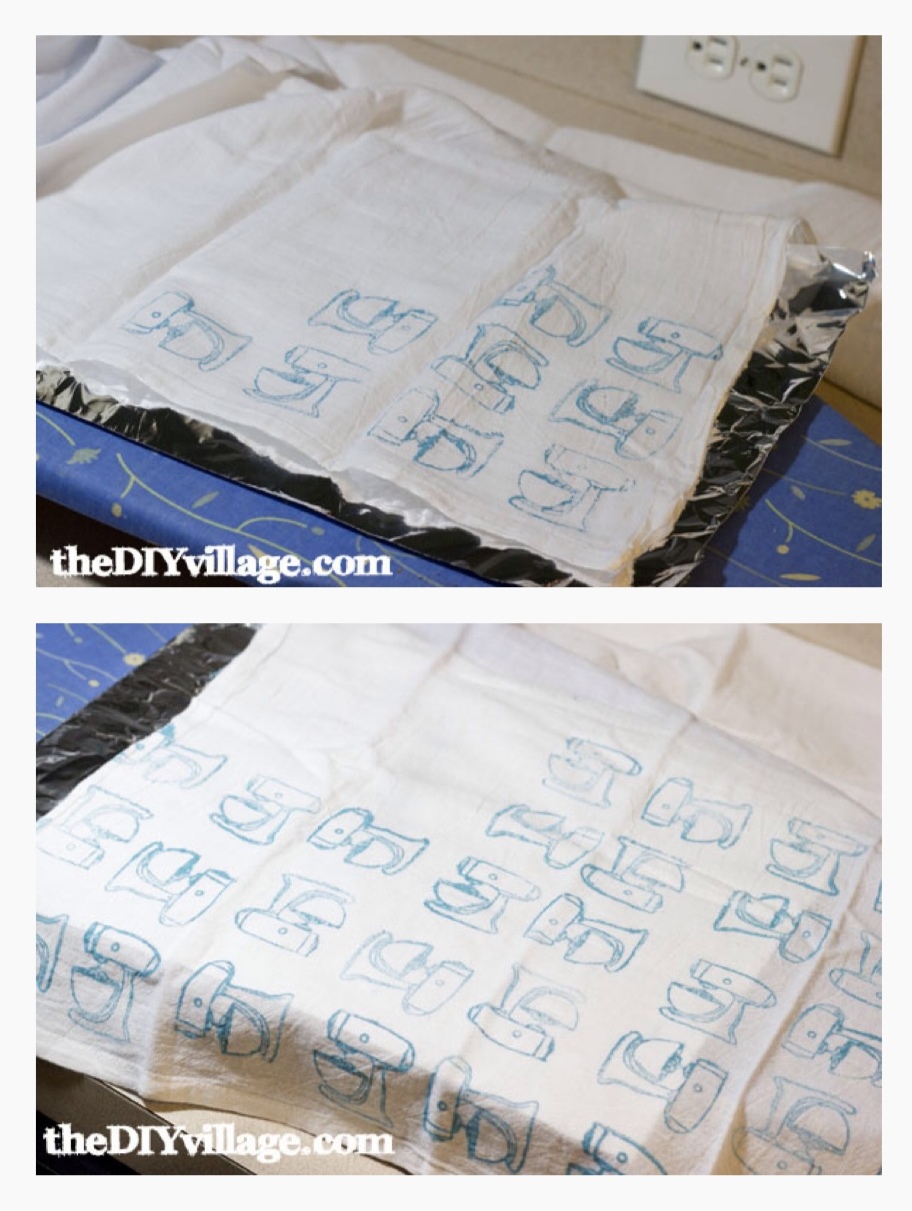 Before you know it the towel will be completely stamped and ready to use! How easy was that???
Whose ready for cookies?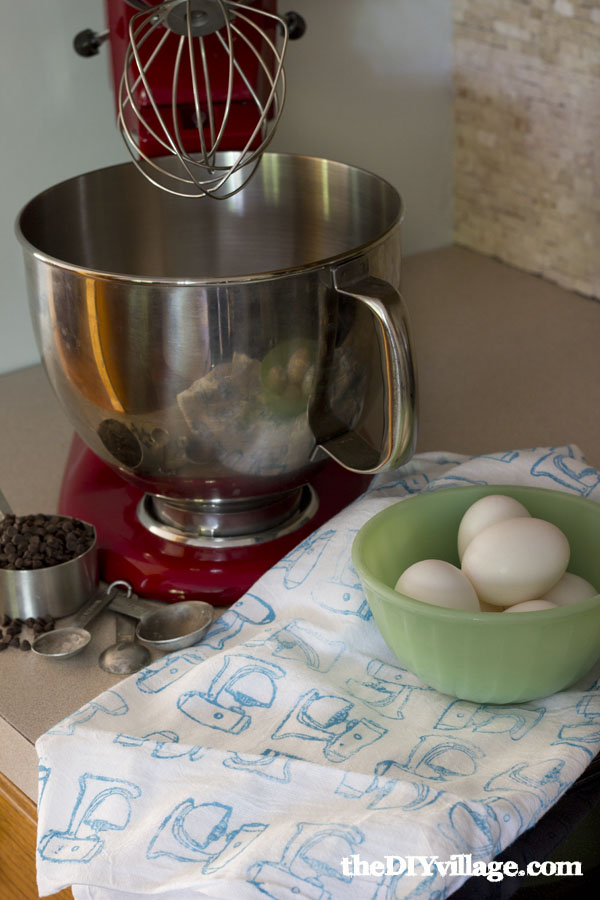 Thank you again Miss Jacque for sharing. You know I absolutely LOVE this anthro inspired flour sack.
I may just have to go out and get a stamp of my own.
http://www.thediyvillage.com/
Home of the Never Ending Honey-Do List
Follow us!
https://www.facebook.com/thediyvillage *
http://pinterest.com/theDIYvillage/ *
https://plus.google.com/u/0/104247971568145021223 *
https://twitter.com/theDIYvillage *
http://instagram.com/thediyvillage