Where oh where is the time going? So here we are almost at the end of September already. Anyone start their Christmas shopping yet? I know some people get a jump start. I am not one of them. I typically wait until after Thanksgiving. And I never do those black Friday's. In fact, I never have. I love to shop online in the comforts of my own home and I always wind up getting good deals.
Today, our All things creative team is sharing 50+ all things Halloween. If you are new to me you may have not seen a lot of my past Halloween decor and craft ideas. Not only will you see mine, you will also see about 50 other fun and creative ideas down below.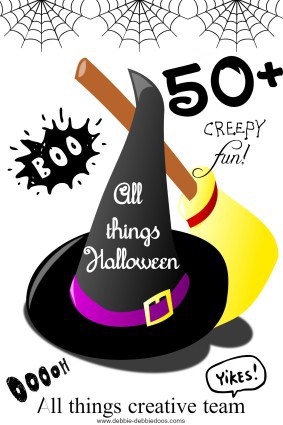 Enjoy!
Domestically Speaking A Little Claireification Debbiedoo's The DIY Village Creative Cain Cabin The Happier Homemaker Redhead Can Decorate On Sutton Place Cottage at the Crossroads Tried & True
See you back here soon.
xo