Hi there everyone! Today, you will find 20+ ideas for crafting on a dollar budget for the season. Just so happens to be Valentines.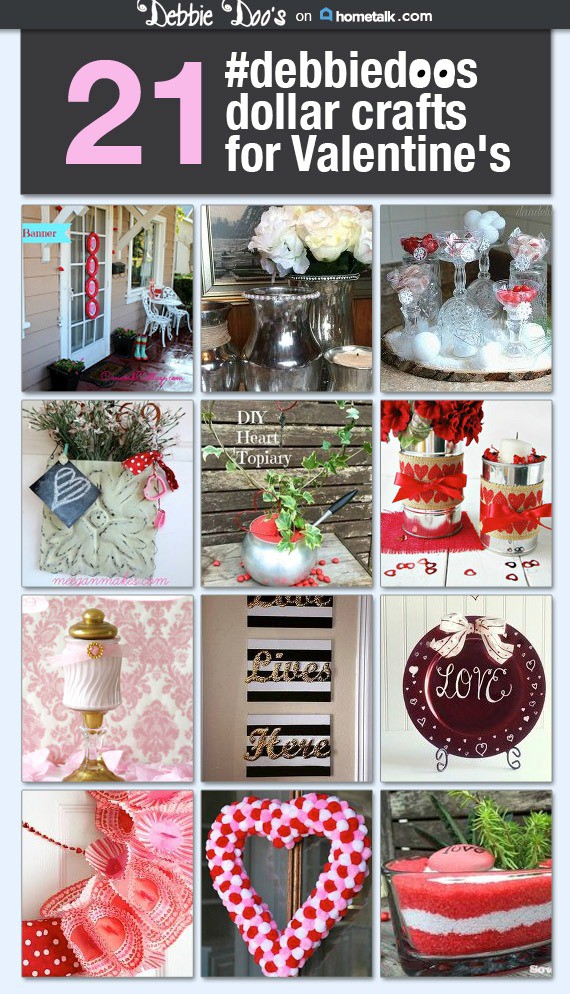 In fact, you will find a lot more than 21 Valentine craft ideas. There is a nice gallery laid out for you when you get there:) It will be at the bottom of that post. Thanks!
You will find all the posts gathered in one convenient place.
Thank you so much for visiting with me today.
If you are new here, welcome! I am also very excited to share my new stencil line with you.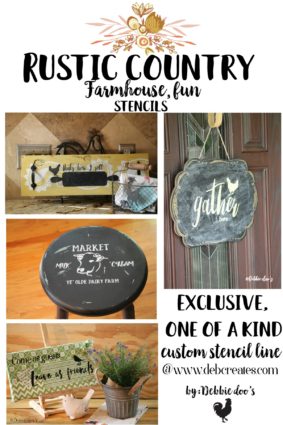 Thank you for your visit today!
I share all things, thrifty home decor, crafts and a recipe or two on occasion.
I have also created my own custom apron. "I work by the flour" logo on linen deep front pocket. My husband was the witty one with that slogan:)
Sold on Amazon Debbiedoo's custom apron
.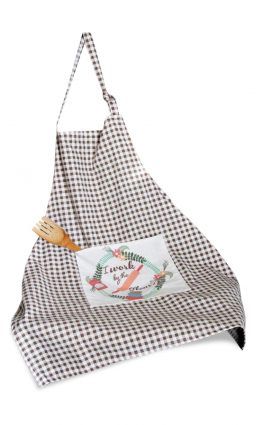 If you would like to commit to becoming a subscriber, I would love for you to join me.