It's that time again for our ATC (All things Creative team) to get together and share with you our round up of ideas we have created in the past.
Today's we have 100+ Fall decorating, crafts, and more ideas for the upcoming season.  It's rolling around here fast!
 You have met the team before. It's always nice to put a face with the name.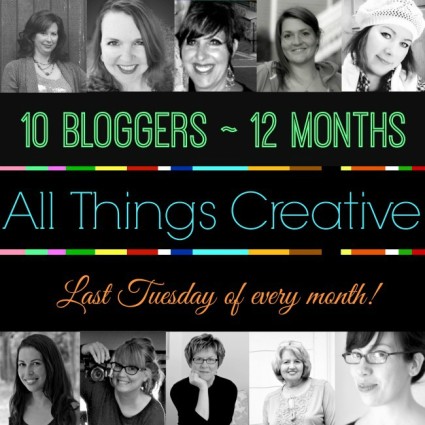 A Little Claireification *** Debbiedoo's *** The DIY Village **** Creative Cain Cabin
The Happier Homemaker *** Redhead Can Decorate *** On Sutton Place *** Cottage at the Crossroads **** Tried & True
 Enjoy.
See you back next month.
On another quick note.  I think my days will finally settle down.  Had the last and final commitment for the summer which was throwing my husbands 50th birthday party.  It was fabulous.  My friend made the cake and yes it took her all night.  It was off the hook! Mike was so happy and I have to say, the party was a hit!
Whew, it's all over now.  Now let's get down to Fall business.