Hello! As you can tell since I have been back home, I have been a bit lazy! I have not had that much ambition or balance to speak of to get in the mood to craft.  Today, I finally felt like I am getting back to myself again.
I ran over to Walmart for something totally unrelated to crafting, but some how or another wound up in the craft supply section.  I picked up a few things to make a Valentine art.  Every since Rachel was a guest here a few weeks ago and shared her Valentine button art with scrap paper I wanted to do something along the similar lines, of course with my own twist.
Supplies you will need:
One plaid wood picture frame
Waverly inspirations chalk paint in white
Pearl Mod podge
Shimmer
Sponge brushes
Fabric
twine
hot glue gun
scrabble tiles optional
Owl stickers optional
I have never used the new Waverly chalk paint sold at Walmart now.  Thought I would give it a whirl.  I liked it.  It dried extremely fast.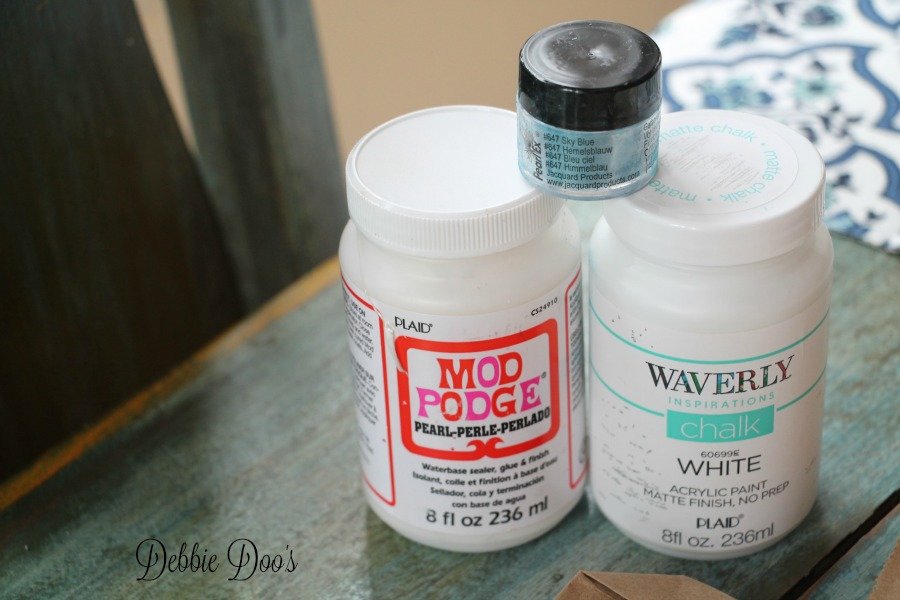 I gave the frame two coats of paint. Then I went over it with the pearl mod podge, some shimmer in blue, and placed some owl stickers on each corner of the frame.  Those are optional, but I love owls so I thought they would be cute.  Plus, they have hearts on them.  I will talk later on about that shimmer I used.  I have an experiment I am going to try very soon.
I love the little fabric quarters that Walmart sells.  They have some cute patterns.  It only costs .97 cents.  I still have a nice piece left over for a future project. And, yes my I, is upside down I just noticed.  Oh well, an I is an I no matter how you place it LOL!
I painted the back of the inner frame with mod podge, and adhered the fabric right to it and lightly smoothed it out.
After that dried I placed it back in the frame, and that is when I added my twine heart, and the scrabble tile letters to the frame.
Now to find some cute young gal to give this to.  A lot of my friends have daughters, so I am sure I won't have a problem finding one.  When I craft and share, I try to appeal to all masses. I know a lot of you have grandchildren that you like to do crafts with too. So just another idea to throw your way.
Thanks for stopping over today.  If you are new here, welcome.  I have lots of crafts, diy projects and more for you to browse through.
Pin it, make it:)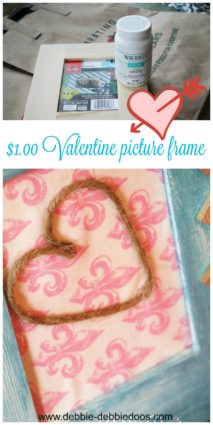 I am also an Amazon affiliate and you can find all things I use and love at my A-Store HERE