Hi there friends! So many of us have fur babies in our lives that we adore and are very much a part of our family and our hearts.  Today I made us some free art prints for dog lovers.
We have a 12 year old little pug girl named Lucy. When I tell you she is the love of our life, it is no exaggeration. I know you get that if you are here reading this post.
Lucy brings daily smiles to our family. She always looks depressed, but don't let that face fool you. She is happy, content and has a very good nature. I have never heard her growl not even once. Now that Lucy girl is getting a bit older, we have been thinking about a little brother or sister sibling for her. Lucy has been the Queen Bee of the family and certainly has had no problem with that. Personally I have always wanted another dog even early on. But my husband talked me down because of the expense, the responsibility, and truth is, Lucy already takes up half our bed LOL. Another dog would kick me right out. 
Lucy says who cares anymore Mom, just go for it. I need some spark of action around here because you and Dad are getting to be old fuddie duddies too:) We are strongly considering it and my hubster and I will re address this urge by the end of summer. I really love King Cavalier spaniels. From everything I have researched their personalities are very much like a pug. Loyal, loving and human companiship is what they seek. They don't shed either which is a plus, because Lucy girl sheds, and sheds A LOT!~
I hope you enjoy the free dog art. Whether it be for yourself, a family member or friend. Simply download and frame.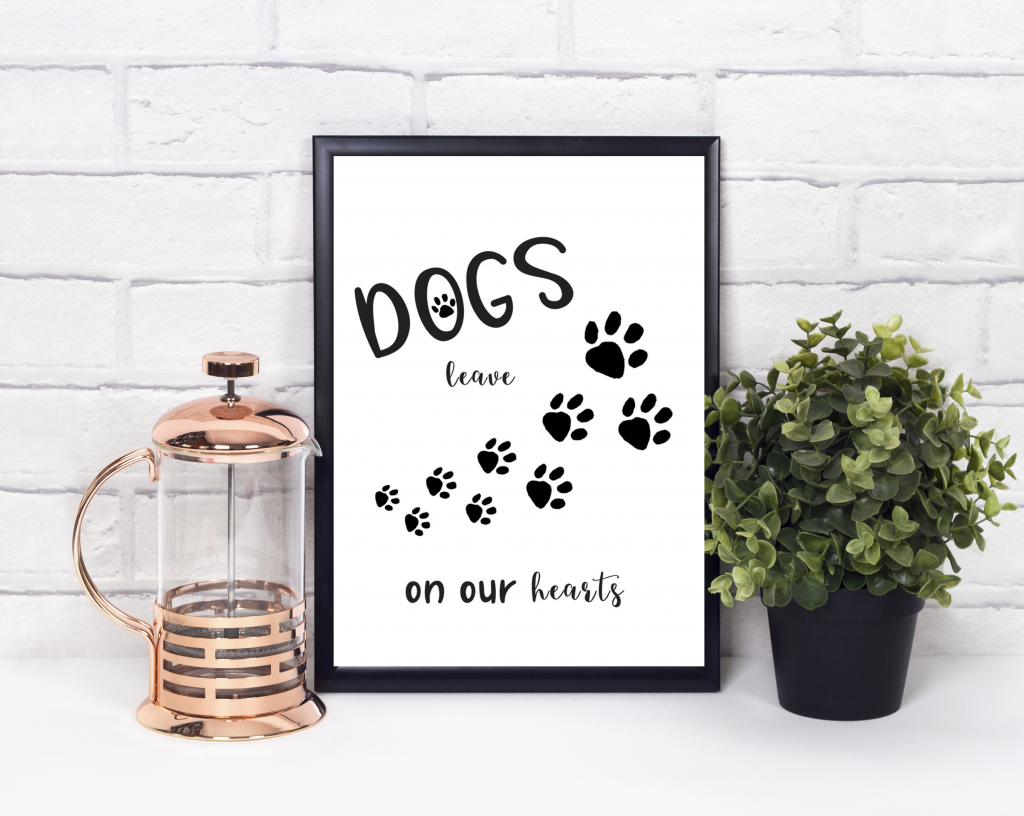 To receive your free dog art please drop your email down below and I will deliver straight to your inbox. ENJOY. Also enjoy the free recipe card bonus. I have been making Lucy home made treats these days and she is loving them. I will pass along some recipes soon as well. If you really want a custom look for your free art, pick up some reasonable card stock paper here on AMAZON.
Pin it, save it, share it.
Thanks for stopping by today. You can also find me over Home Pressure Cooking where I whip up some easy and delicious incredible meals for my family and friends. I also create an entire line of goods sold exclusively on Amazon. Find Home Pressure cooking line on Amazon HERE