Hey there everyone!
I know many of us are getting tired of old man winter.
Me being one of them!
Today I am sharing a diy stenciled kitchen art wort with Gesso and Rit dye.
I have to say when I did that experiment on glass
with painting with Gesso and Rit dye on a vase, I was really impressed with Gesso.
Then I moved onto doing a vase pumpkin, and that really sold me on the stuff!
In fact, you should just check out my Rit dye gallery of ideas.
Not the norm tie die projects. In fact, I never even tried tie die yet.
Although, I had nothing to ever compare it too and considering I really never used it,
I will just say my first experiences was very good.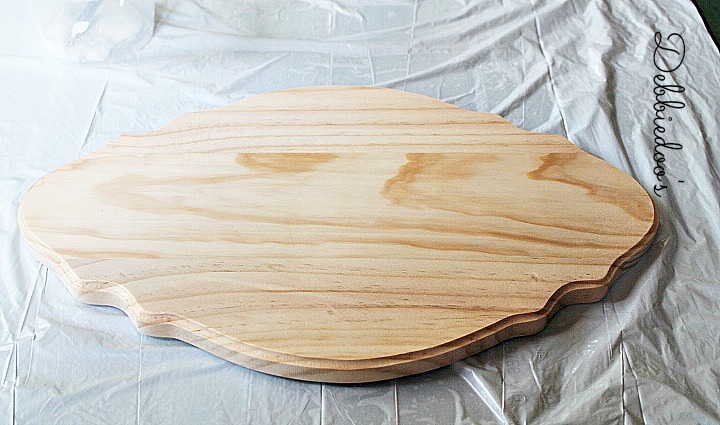 I saw this pretty plain wooden plaque at Walmart
Plaid makes these.
Pretty much a blank canvas to create whatever your heart desires.
First I painted the plaque with Gesso.
After all, that is what artists use to prep their canvas.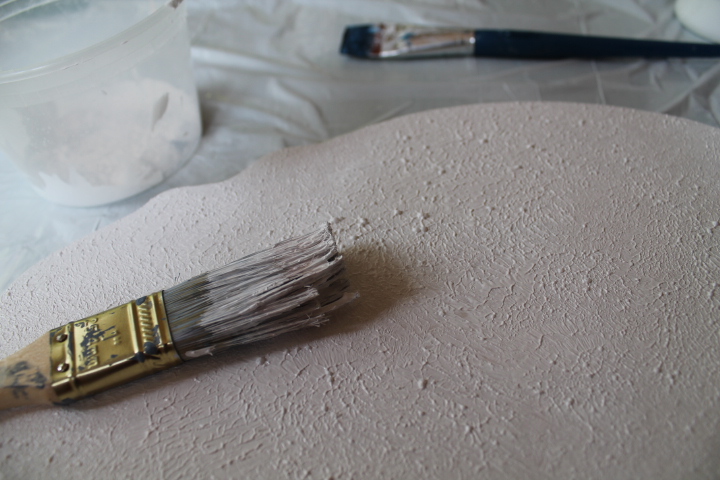 Added a little texture with the brush.
Let completely dry.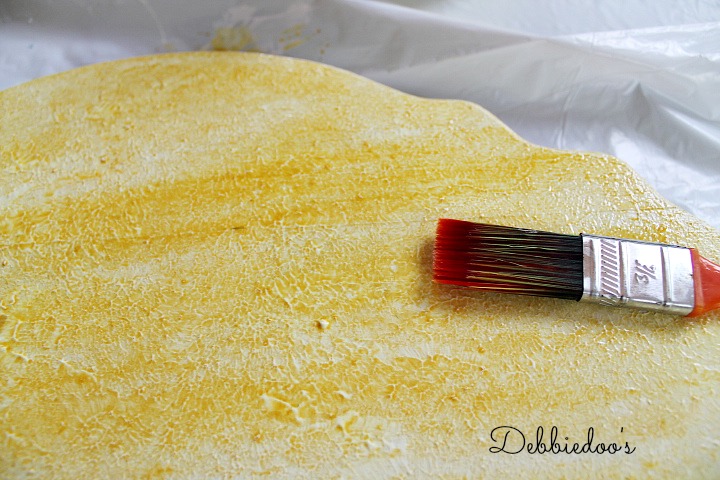 Then brushed on the Golden yellow rit dye color.
Normally when painting on wood with Rit dye you are suppose to heat it up.
Rit dye loves hot water.
In this case, however, I just lightly coated over the gesso, no heating or mixing with water.
I chose this color because it will go well in our kitchen.
Plus I liked the tea stain look on the wood.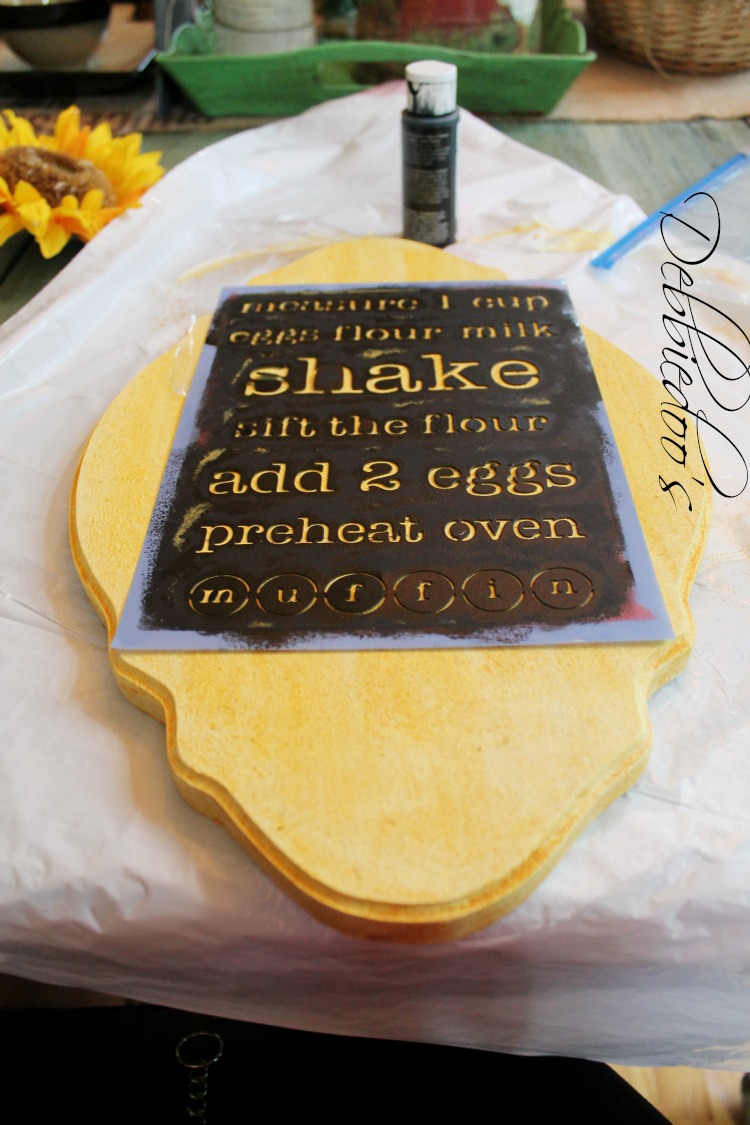 Just when you thought the recipe stencil
was retired,
dead
tossed in the garbage.
NOPE, still around.
Came from hobby lobby btw.
In fact, I think it is so well used, that it has built an endurance and strength like no
other stencil.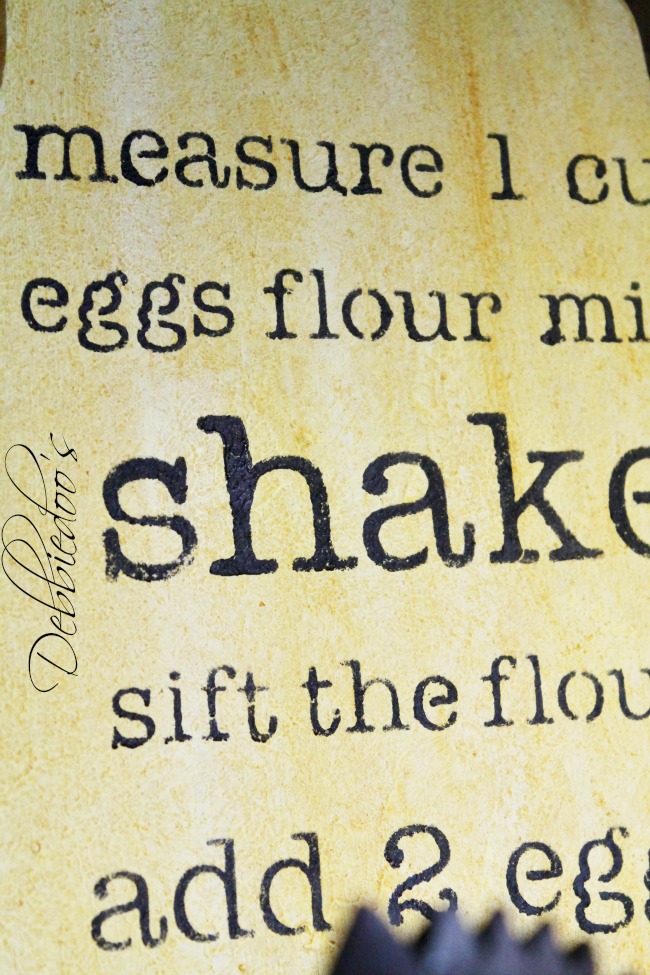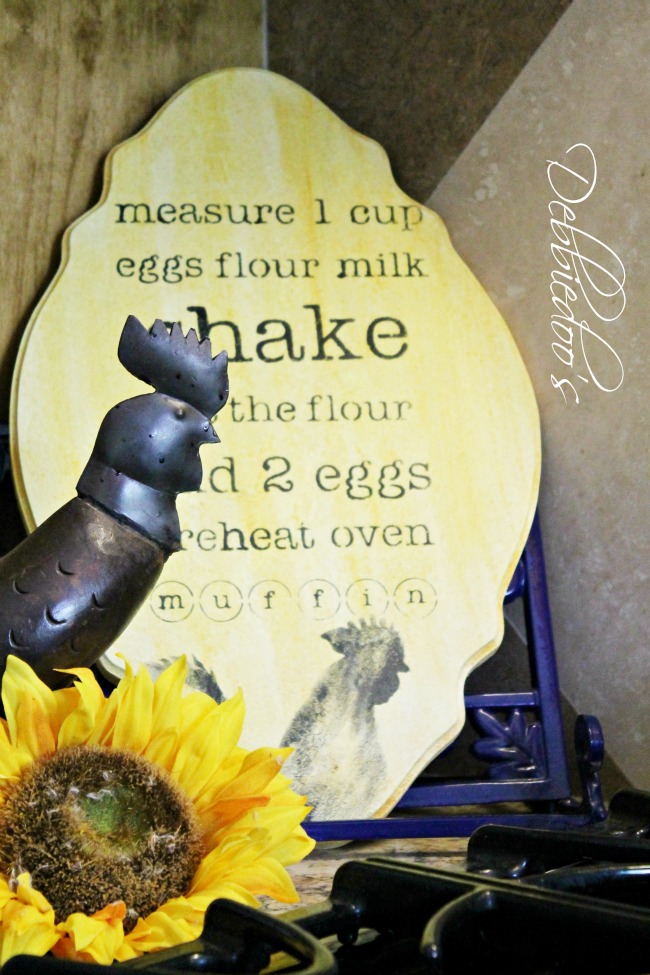 I added my rooster to the bottom.
Look how it appears to make a shadow of the other rooster.
Totally NOT planned that way.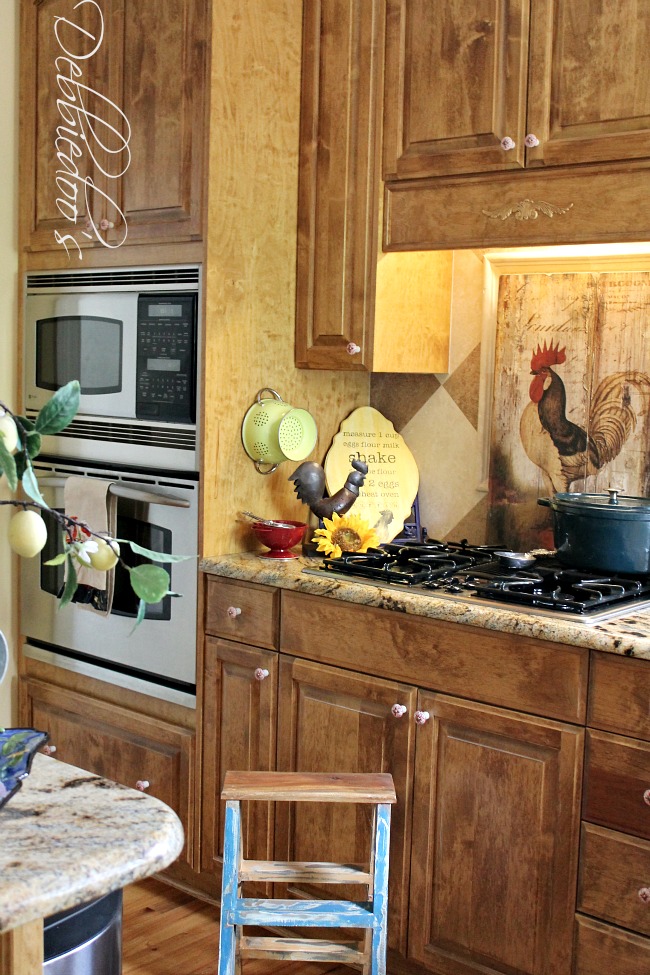 And there you have DIY kitchen art work for less than $5.00.

Thanks for stopping by today.
You can follow me anytime, any place.