When people refer to the term style, most commonly we think of, hair style, clothes and outward appearance.
Style, is much more in depth than just our appearance.   Style is our expression, our personality, the way we talk, move our body, our hands, our interests, etc.  It is much more than what may appear on the outside.
However, what we wear does give a very high indicator of our style and give off the most first impression. What we wear does convey a message.  I myself, tend to wear more colorful clothing.  In fact, when I do wear black, it is usually noticed that is not my typical.  Although, these days, it is slimming and I find myself wearing it more these days.
The other day on my Debbie doo's facebook page I did a fun little Q&A to get to know my readers.   I was intrigued to learn all about you, and find out the different styles we all have.
I am definitely eclectic. Eclectic style encompasses a variety of periods and styles and is brought together through the use of color, texture, shape and finish. Here's how it breaks down: Colors: The palette can vary, but it's best to stick with a few neutrals to help tie all the elements together. I love Country, French, Bohemian, vintage, and even traditional.  We shared a lot of similarities in that.
Today, I decided to put together a fun little picks for you based on what you shared with me.
All links go directly to the item.
Mini Barn pendant light
I wish I would have found this shelf before I had my husband make our Industrial shelf.  Although, I love it, this one is a heck of a lot cheaper.
Industrial shelf by Homelegance
You will always find a rooster or two, or three or 20 around here.  One thing, I do NOT have is a rooster bird feeder.  Guess what I ordered today:)?
Rooster painting decorative pillow cover
Now getting into my Bohemian style
I think every gal needs to have something sassy and fun! No matter how old you are.  This bag caught my eye and is on my must have list.
I have two of these pretty lanterns hanging on our porch.  They look especially pretty at night with a little tea light lit inside. You may see our front porch decor here
Bohemian lanterns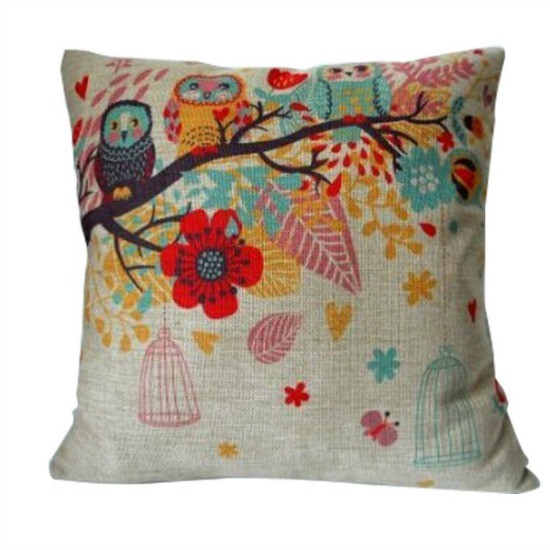 Be still my heart! The colors,the style and even OWLS!!~ I have a thing for owls too.
Bohemian style owl and bird cage pillow cover
There is an entire line of pillow covers in this style.  SOOOOO cute.
OWLS and birdcage pillow covers
And let's not forget some fun outdoor patio decor.  I am looking forward to spending more time out there soon.
I do believe the pollen is finally gone!
Hammered copper table torche
Ceramic owl stools
I get asked about these ceramic owl stool all the time.  I absolutely love how versatile they are.  You can use them as a side table, a seat, or even a plant stand.  How cute the hammered copper table torche would even look on them! You may see our back patio decor here
Ahhh…well I would say this sums of the reflection of my style.  Hope you enjoyed my picks.
While you are here, I would love to hear what your style is.
All links are affiliate so anything that may be purchased I will make a few pennies from:)
Thanks everyone.  Have a wonderful weekend.
XO
Thank you for your visit today!
I share all things, thrifty home decor, crafts and a recipe or two on occasion.
If you would like to commit to becoming a subscriber, I would love for you to join me.