Hi there friends! Pretty soon Mother's Day will be coming up.  We all wonder time and time again what to get that special lady who has just about anything, wants for nothing, but yet is so deserving of something.
Today, I am sharing a thoughtful cute gift idea for that special lady we may call Mom, Aunt, friend, neighbor.  We all know someone that could use a little extra smile on any occasion throughout the year.
This is a sponsored campaign Give Bakery Because. It's gifting made delicious.
You know me by now that when I walk into the dollar store nothing is as though it seems.  What I mean is, I don't look at most things in their natural state for what they are intended.
And, you all know that the best kind of gifts are sweets you can eat, so I'm combining two of my favorite things!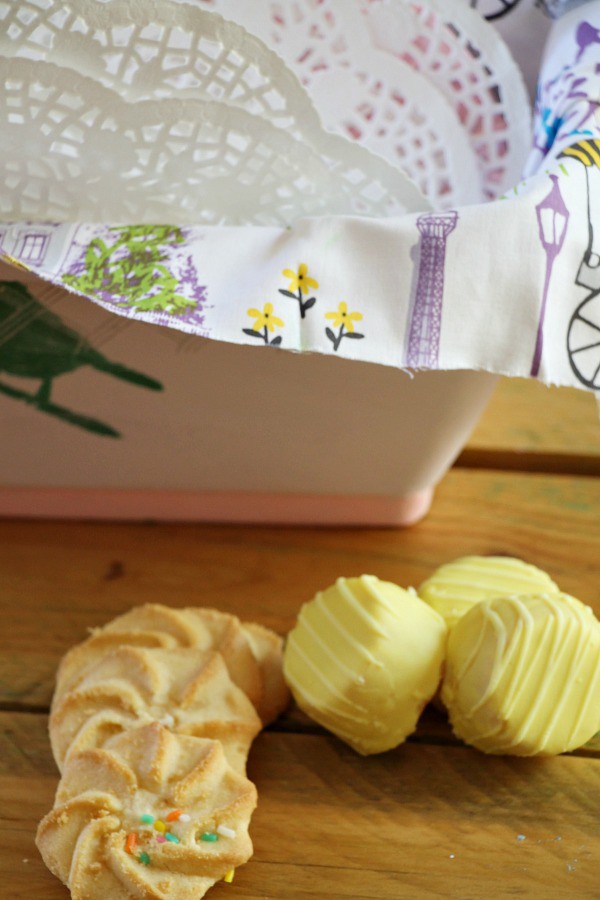 It's so easy nowadays to stop by the bakery department at the grocery store and pick up some fabulous sweets and treats.  In fact, I do it often, just ask my bunco group.  I love it when they ask me if I made them.  I don't fib and I always share where I found them.  Those little lemon cake bites are to die for.  I dare you to eat just one.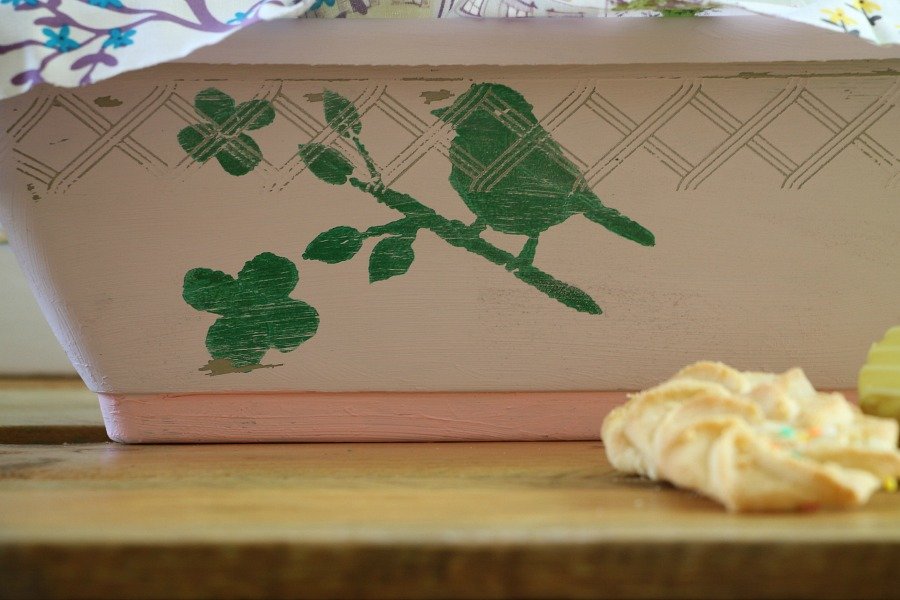 Back to my dollar tree venture.  It's always an adventure.  I love that so many of you are inspired by my ideas.  In fact, some even have said they never stepped foot in a dollar tree until they started reading my blog.
You wouldn't expect me to leave this dull beige planter naturally alone.  I had to give it a few spring coats of color first.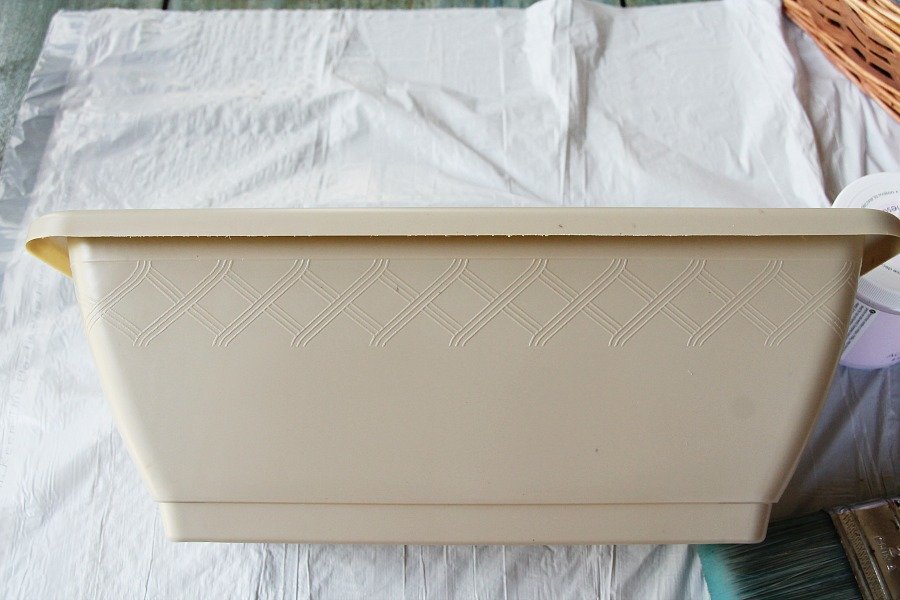 I picked up a pack of doilies, and had some pretty French fabric left over from the no sew French pillow I made last year.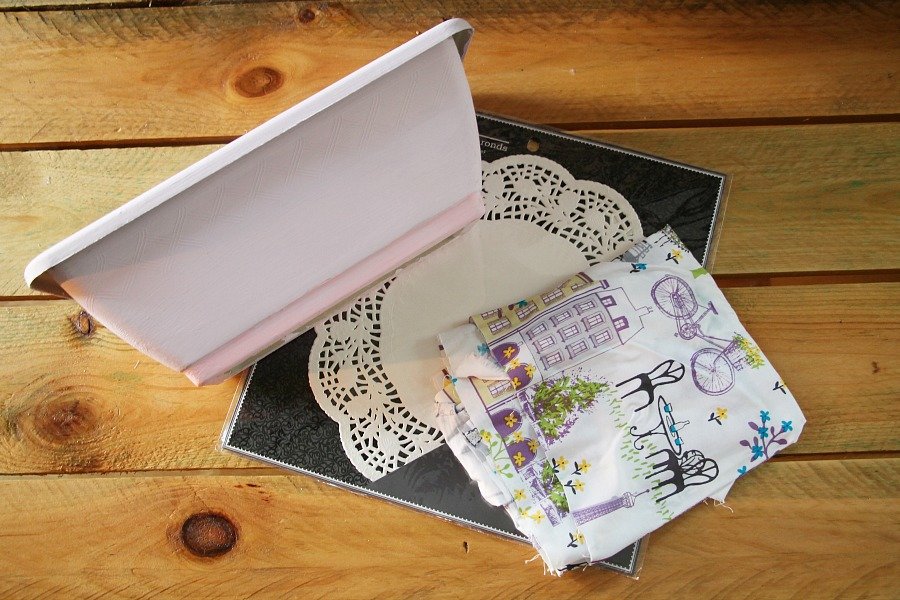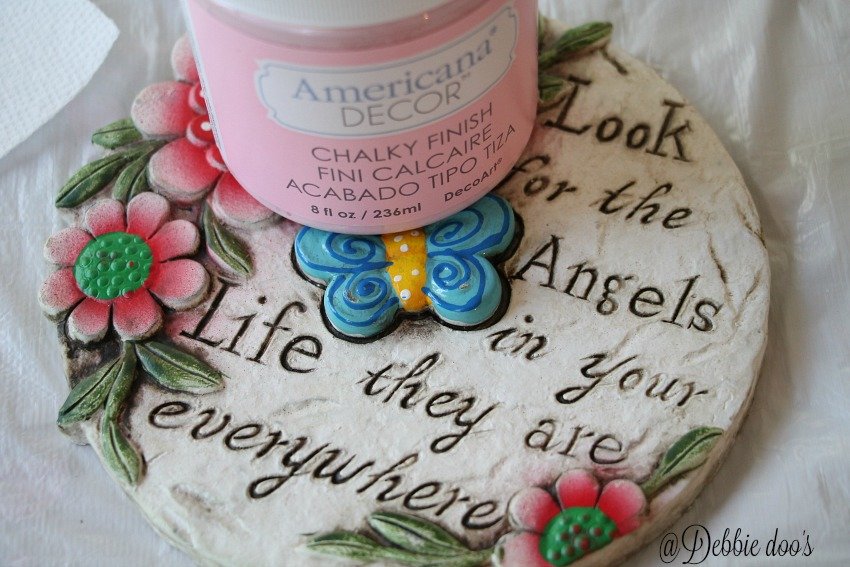 I also picked up this pretty garden stepping stone from the dollar tree.  Isn't the quote just perfect for our Mom; our Aunt; our sister… just about any special woman we know?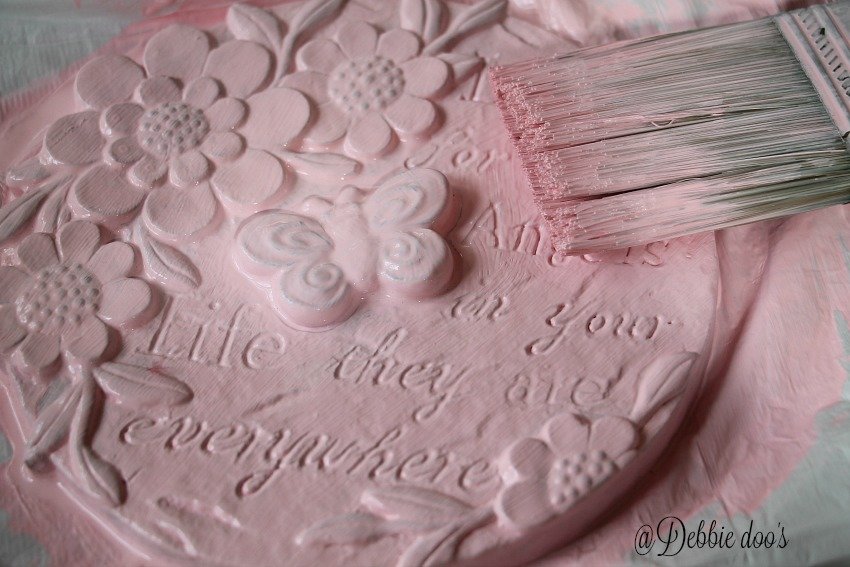 Got a makeover though, those colors were a little outdated in my opinion.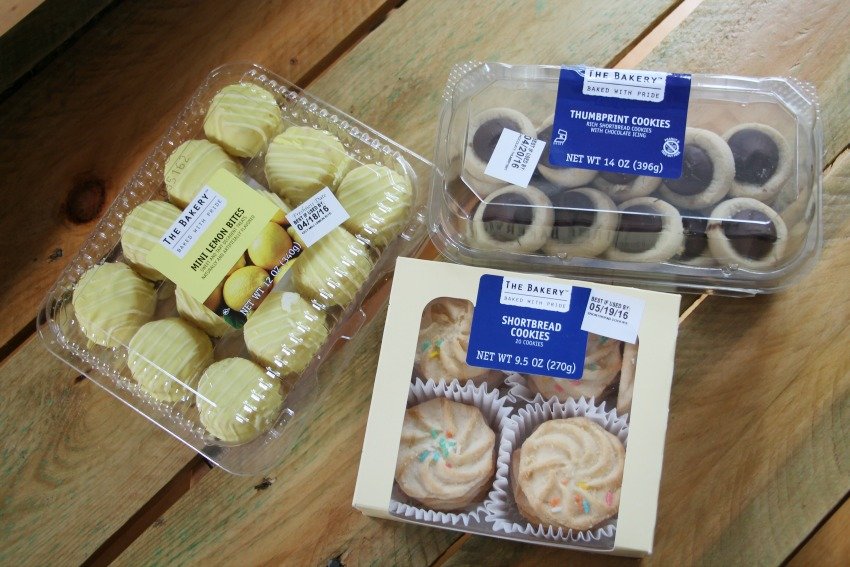 So you see, when you look at your grocery stores baked good section, you should never look at that the same either.  There are so many creative ways to give bakery because.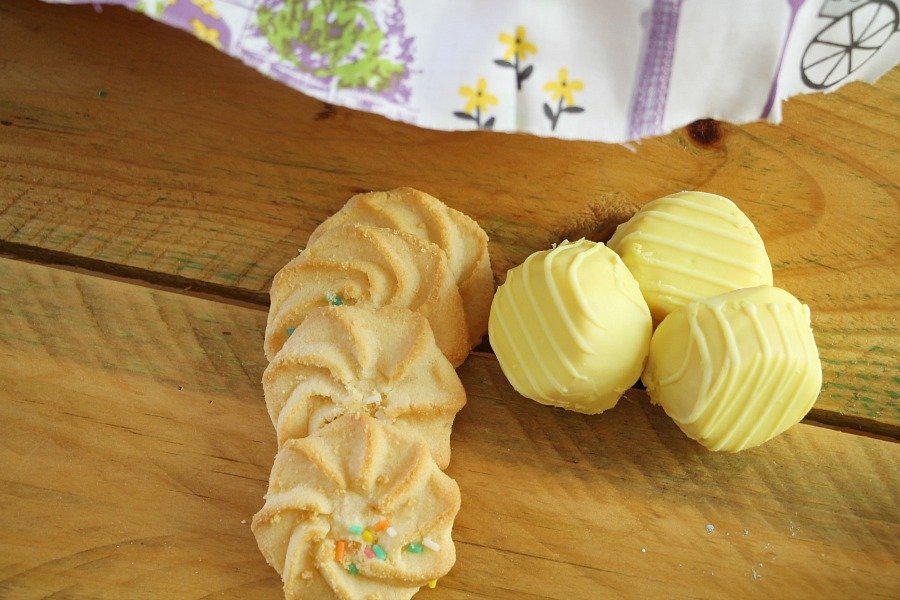 So you see, when you look at the bakery department at your local grocery store, you should never look at that the same either.  It's the perfect place to quickly pick up delicious desserts that you can transform into a beautiful gift with a little creativity.
With so much going on and my busy schedule, I'd rather spend my time crafting around these delectable goodies than baking them at home.
Plus, there are so many creative ways to Give Bakery Because. This time around, I'll use my adorable dollar-store creation. Here's what to do next.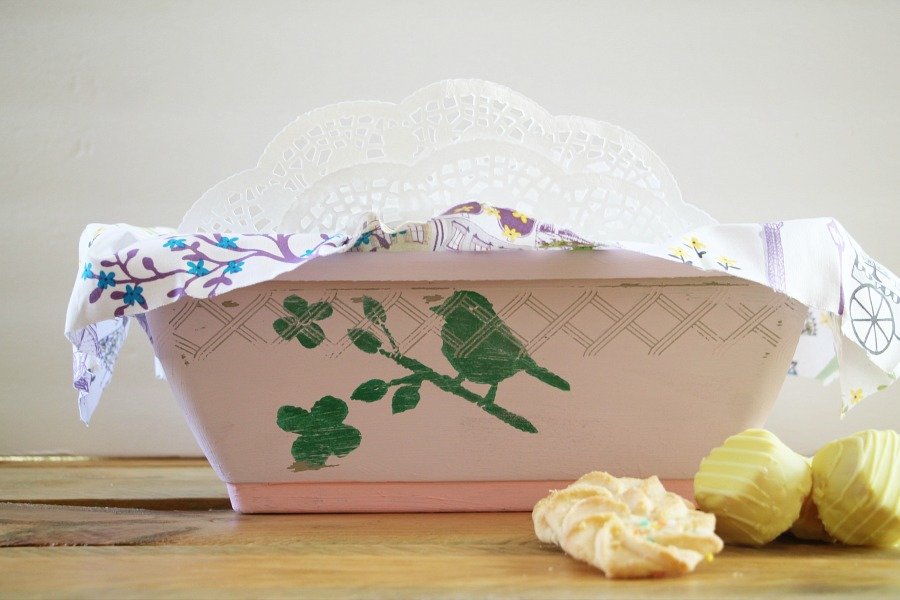 Arrange your doilies in the planter, and simply add your baked goodies, and other little gifts you may consider, and off to that special someone it will go.
You can even take an extra step to make the baked goods look "planted" as flowers among the other goodies in this adorable spring planter. It's the perfect gift for that special woman in your life. It's gifting made delicious.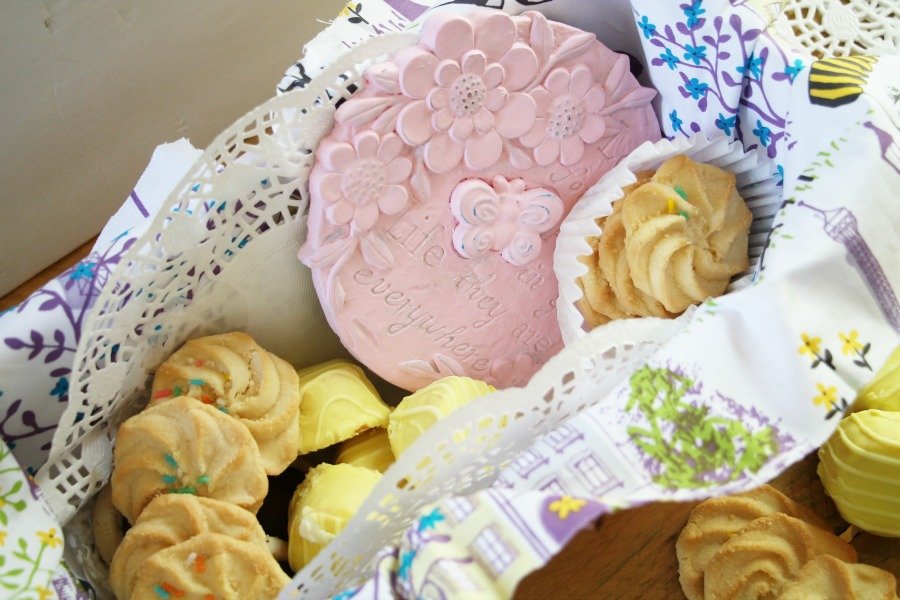 And there you have it! The perfect gift for whoever you're celebrating this Mother's Day. All you have to is gather some delicious goodies from the bakery department at the grocery store, stop at the dollar store for some crafts, and personally package your desserts! A personalized, heart felt and yummy gift that is sure to be appreciated.
I would love to offer two of my special readers a $25.00 gift card.

 Please enter below simply by leaving a comment telling me who that special lady would be in your life that you would like to surprise gift fresh baked goods from your local store bakery.
Thanks so much for stopping over today and checking out my thoughtful, cute and gift idea for that special lady in our lives. #Givebakery