So nice to be decorating for the Spring and Summer seasons.  My Mom is big into birds all year round, and I see myself slowly getting there.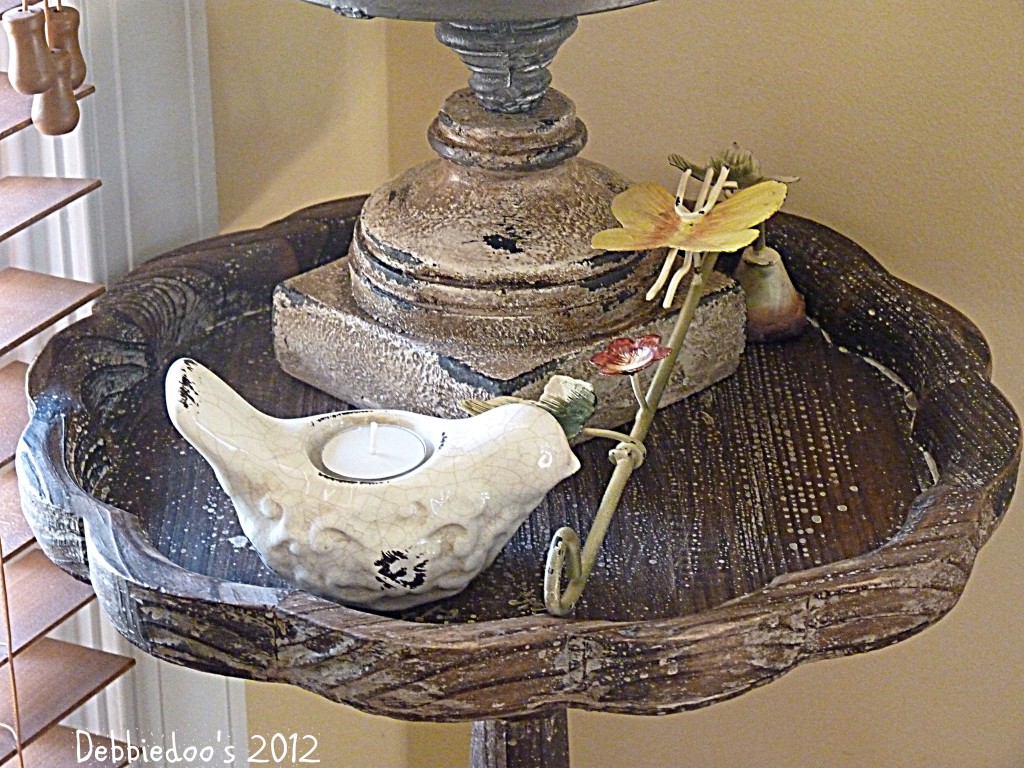 I recently won a Kirklands gift card from Laura decor to adore blog.
$50.00 YIPPEE!
I bought this cute little bird, and the bird cloche.
The table came from Marshalls a few months back.  I love the wood!
I have been looking for just the right accessory to pair up with the table.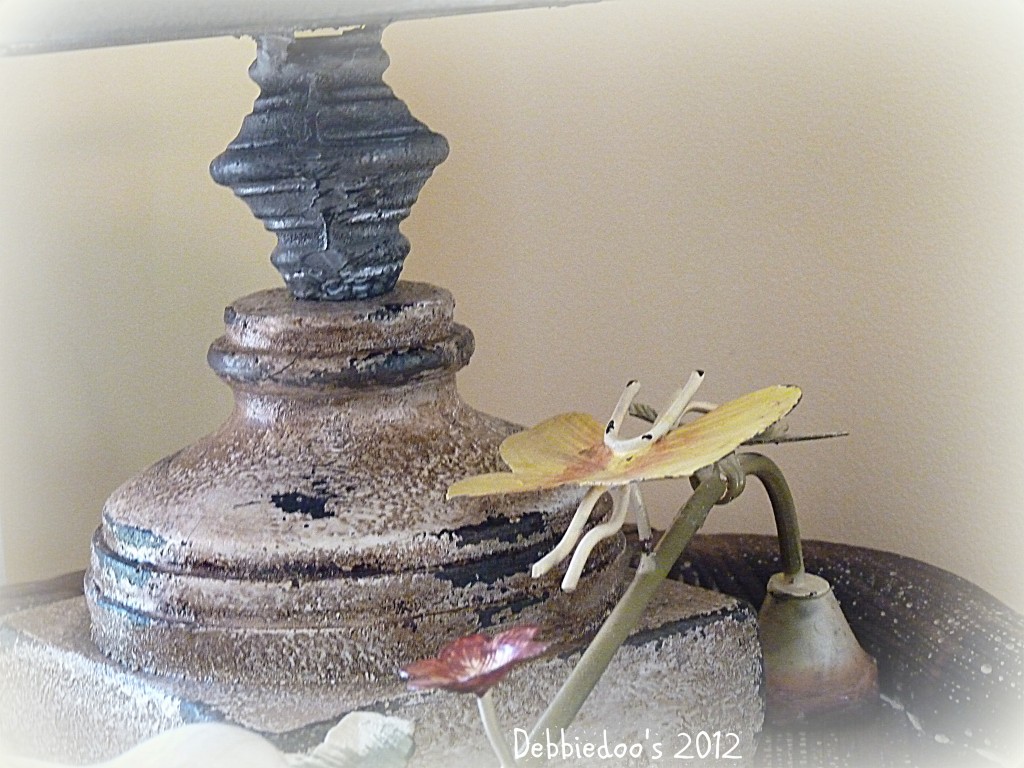 The butterfly candle snuffer is from Anthropolgie.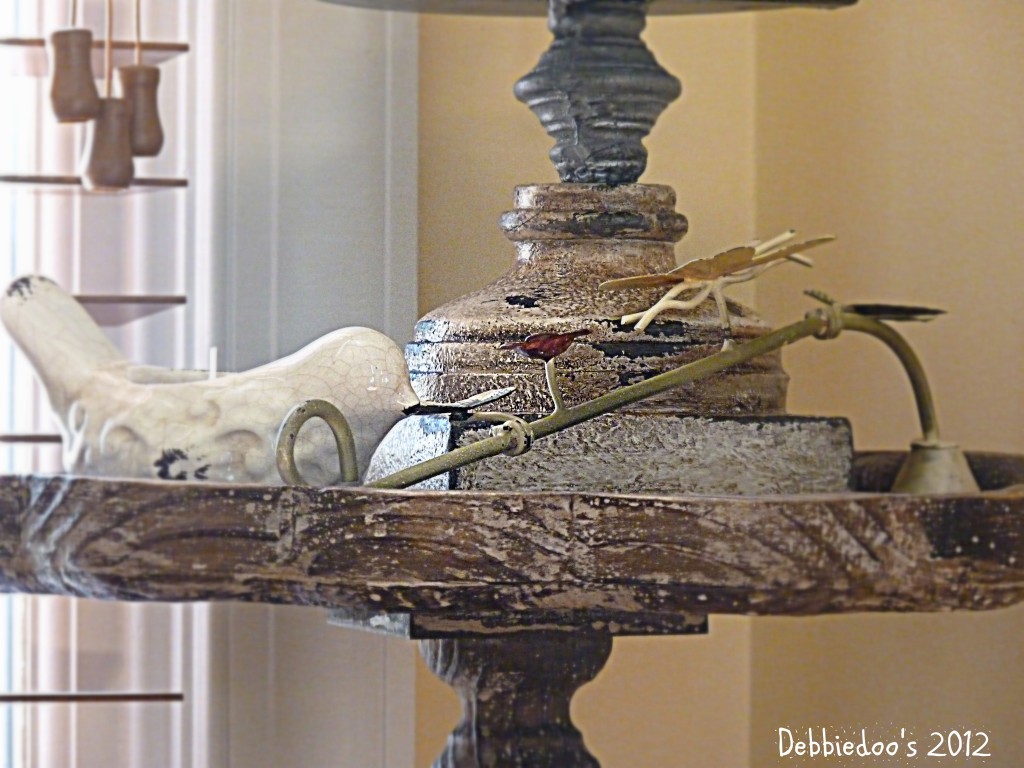 It has a very distressed natural weathered look.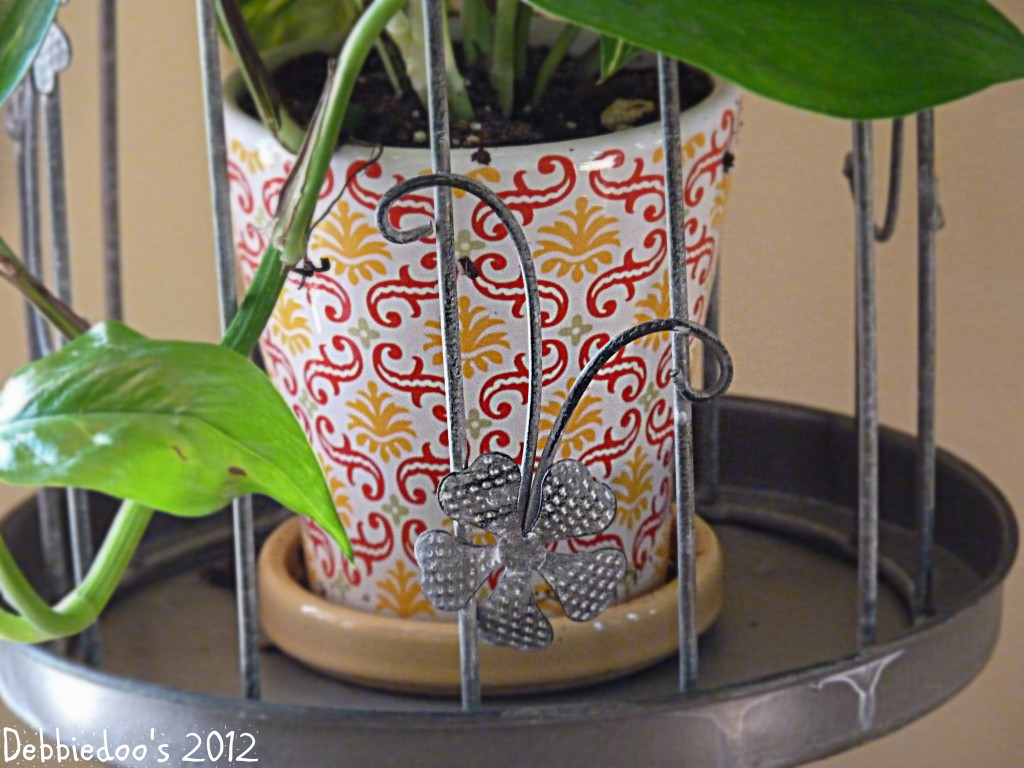 Now on to the cute cloche….
I stuck a plant in it for now. Love the greenery popping through.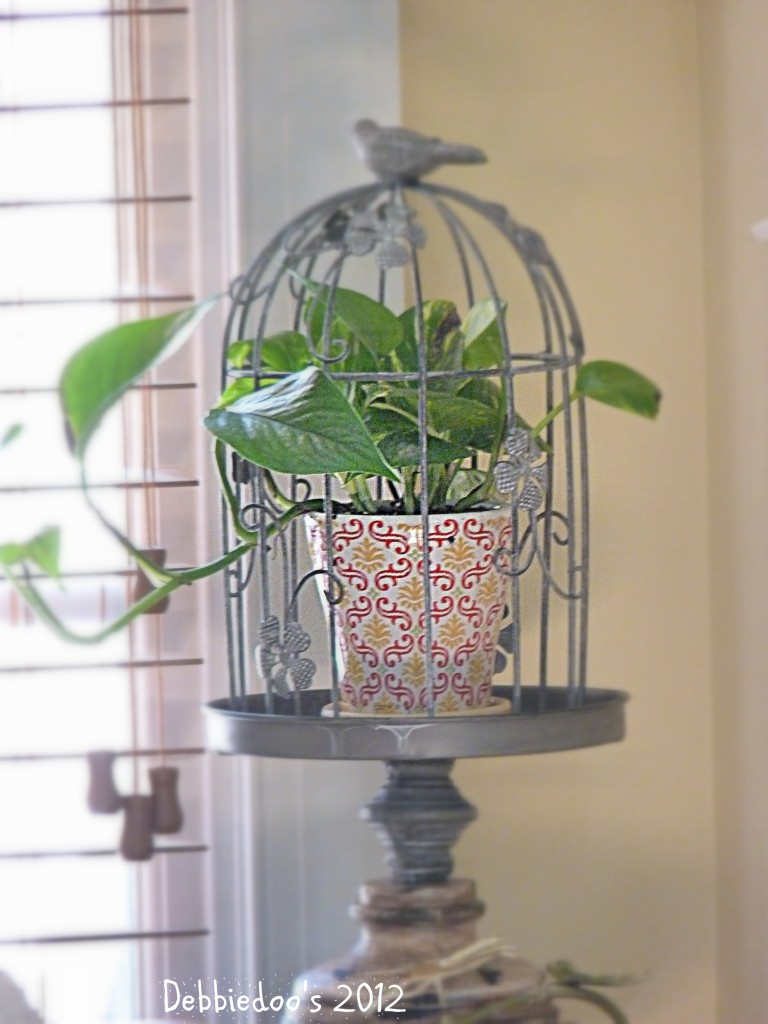 Cute little birdie on top!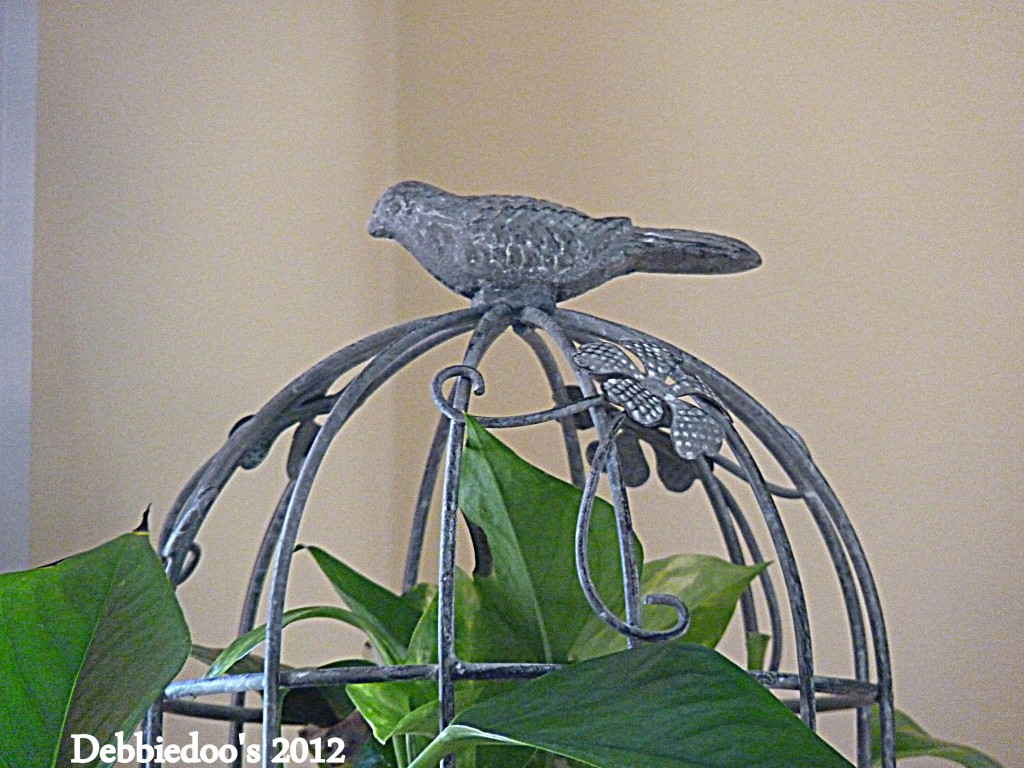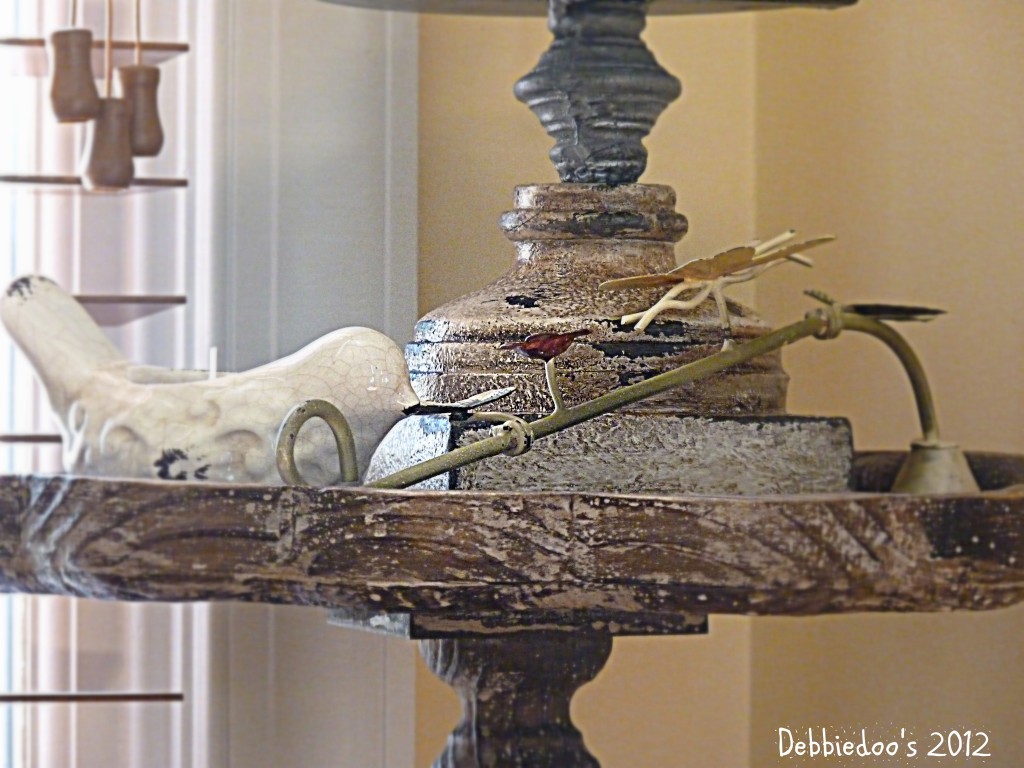 As you can see the base has a weathered distressed look as well, and matches the table perfect.
Looks pretty good in this corner near the front entry..at least for now!
Thanks for the win Laura, I enjoyed my shopping day!
I bought one more little cutie, I will be showing you soon.
Picasa now has all the fun options that Picnik has/had! So happy, I love to play around with my pics on occasion.
This is the pencil sketch option.
***FYI*** 
For all those newbie graduates out there…
Thursday I am planning a reunion party and truly hope to see you here!
After all, you are still out here blogging! So that indeed is a good thing.
Let's celebrate YOU!
Sharing with:
WOW us Wednesday