Mmm..that smell!, Can't you smell that smell?,…the smell that surrounds you.
Ok, you all surely know that song. I am not here to sing though or bring back memories of the good ole days.
I absolutely LOVE pumpkin. Pumpkin everything. I know a lot of you do as well. In fact, when I made these pumpkin spice peanut butter cookies, I even hopped on facebook live to share my excitiement. I even ate a few right in front of you. How rude of me, knowing good and well you couldn't run out that minute and get your pumpkin spice peanut butter.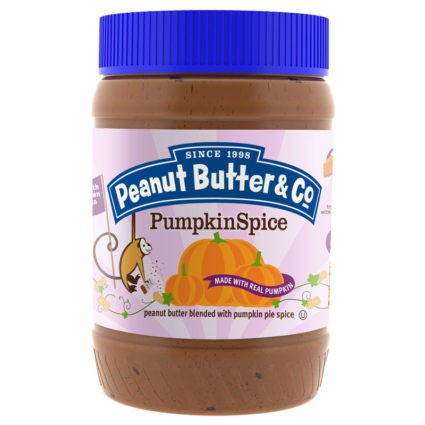 There it baby! Peanut Butter and Co. Pumpkin spice peanut butter.
When I spotted it in our local grocer I knew exactly what I was going to make with it.
As I mentioned I am a pumpkin fanatic. Pumpkin is actually very good for you. Just to give you a quick low down on pumpkin here are few key things to note about pumpkin:
 Feel Fuller
 Boost Vision
 Lower Blood Pressure
 Sleep Better
Have a Healthier Heart
These are just a few facts on pumpkin. You can look it up more extensively.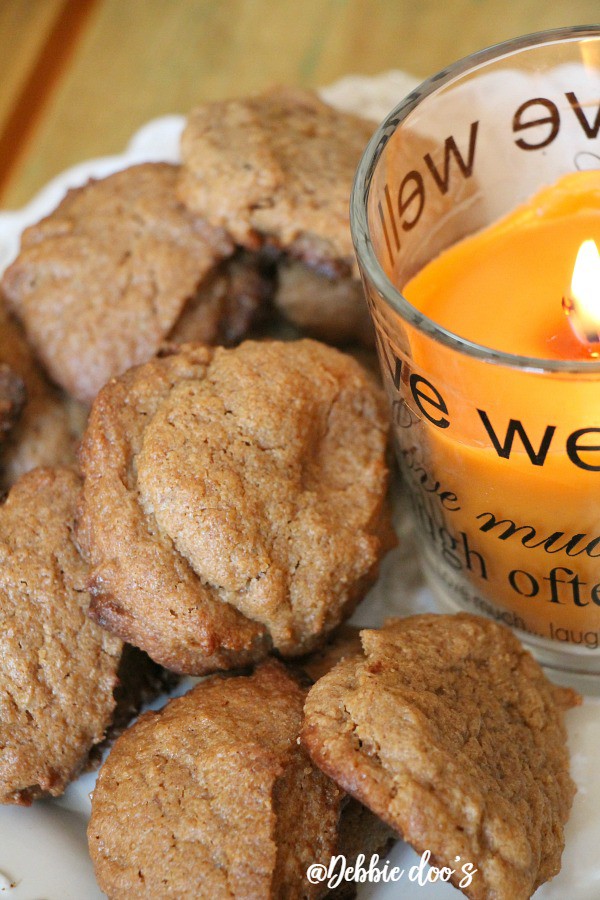 Now I am not saying that these cookies are probably the healthiest things for you.  However, I did use natural sugar instead of white cane sugar. Surely that is better for you. Some people said they were going to try it with stevia sugar and let me know how they turned out.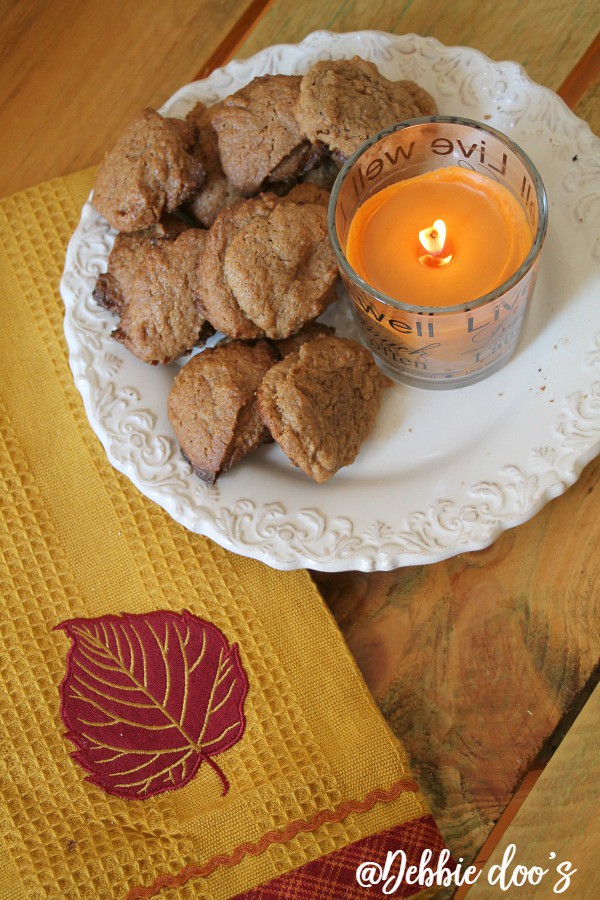 Half the plate was gone in no time. My husband absolutely loved them. My younger son, well, he is not like his mother. He hates pumpkin. I think I forget that every time I make something pumpkin. He reminds me though, "Mom, I hate pumpkin".  I think I did too when I was a teenager.  Oh well, I love it now.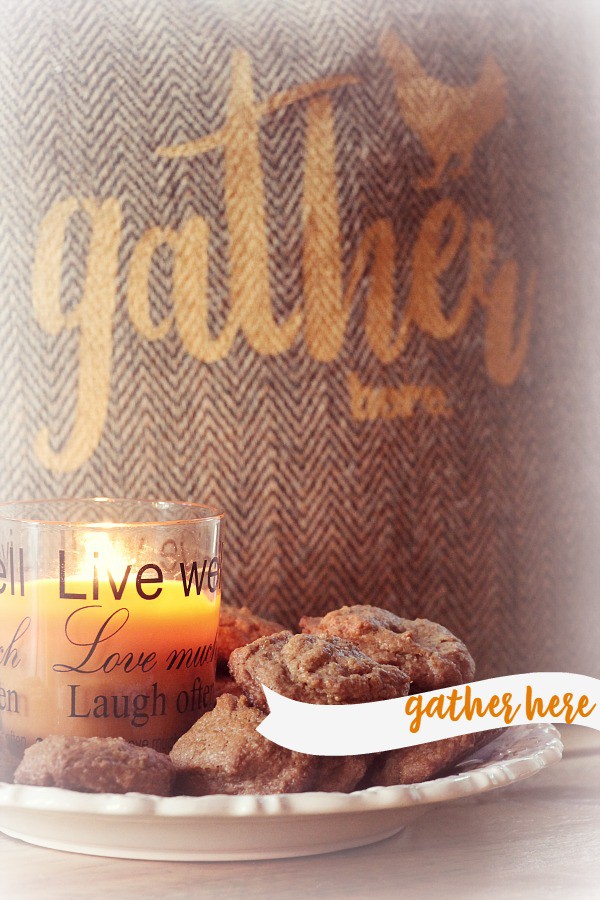 I also love for my friends and family to gather here at our home during the fall season. In fact, it's the time I enjoy entertaining the most.
By the looks of the gather here's I have now created with my new stencil line, I suppose I can't turn anyone away now.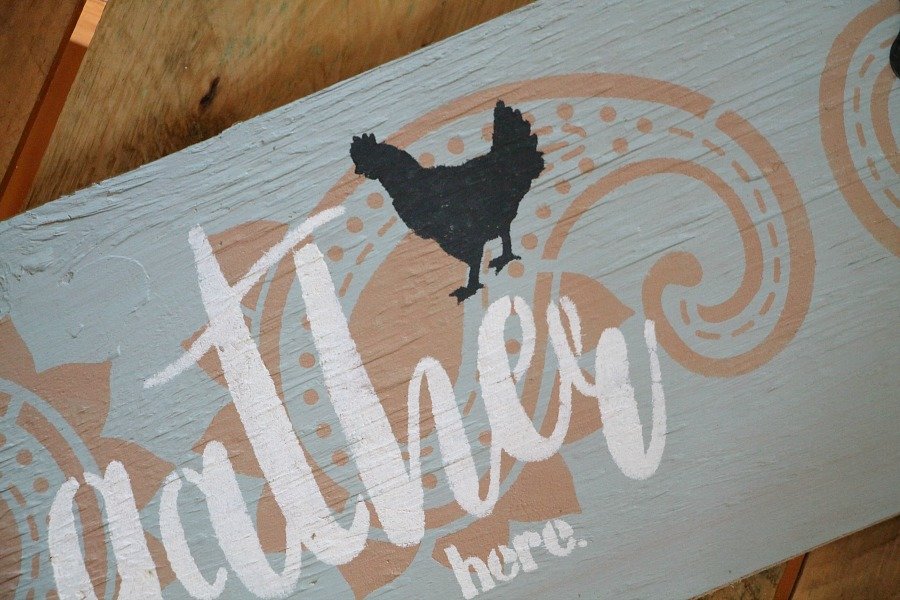 Between rustic signs, and welcome door signs, pillows and more…I have no choice but to let y'all in.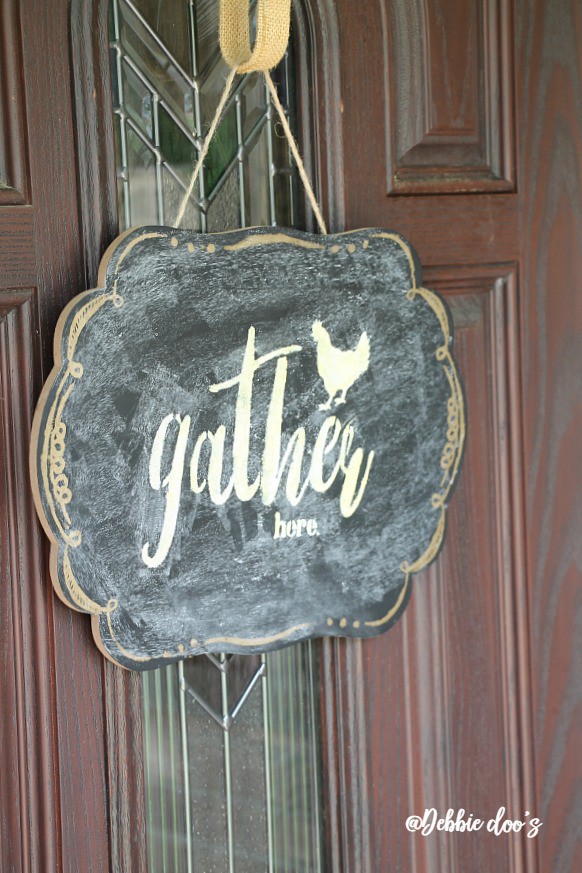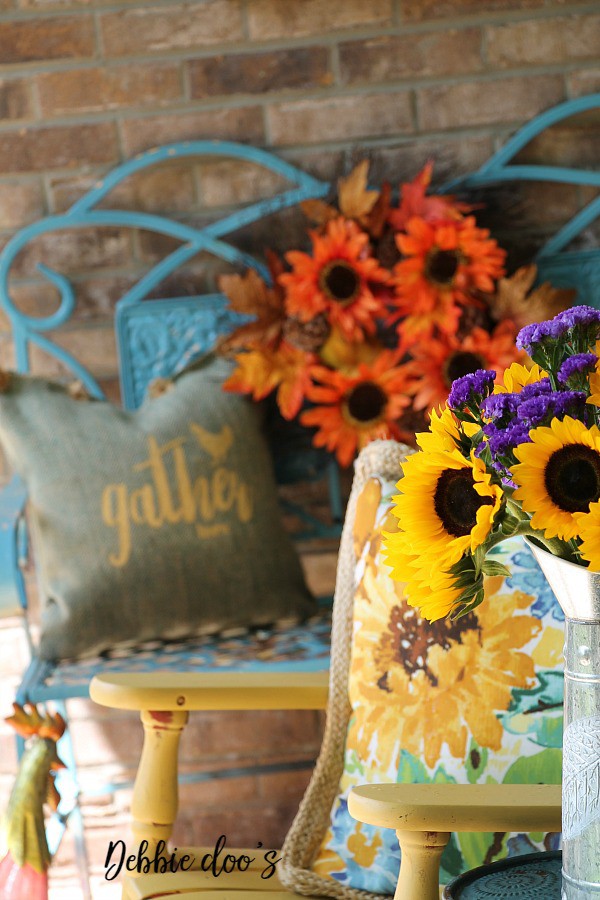 Gladly I oblige.
I suppose now you want the recipe: It's so easy, you won't even have to write it down.
1 Cup or Peanut butter (Pumpkin spice is what I used)
1 Cup of sugar
1 egg
Bake at 325 for 10-12 minutes.  Pour a tall glass of cold milk, and enjoy.
Thank you so much for visiting with me today. If you are new here, I am also very excited to share my new stencil line with you.
If you like pumpkin as much as I do, here are some more awesome All things pumpkin related, recipes, crafts and more!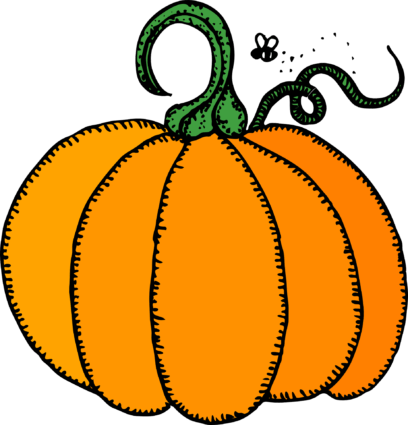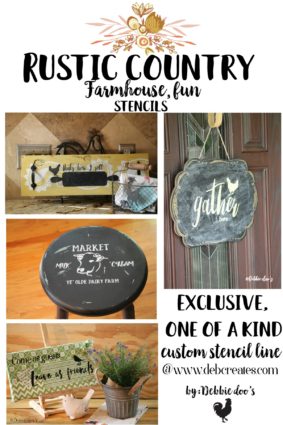 Thank you for your visit today!
I share all things, thrifty home decor, crafts and a recipe or two on occasion.
If you would like to commit to becoming a subscriber, I would love for you to join me.