We only bought a few pieces and I still have them.
They are in great shape, but at this point a little outdated, and the one piece is tucked away in Jack's closet for storage.
The entire time I was doing this piece, I was thinking of my Gramp, he would have loved it, and said that's my Doo's.
He is the one after all that gave me that Debbiedoos nickname you know.
I suppose these pillows were my inspiration, and I never even knew it.
I simply used a stencil, and placed it randomly on the top.
I used several different craft paint colors to liven it up.
The boys like the new look….and so do I.
Lamp is from the 1940's era.
A few other tweaks…as you can see behind the couch, this is a piece we bought years ago at Pier I…it was someplace else in our home,
and I will show you soon what we replaced it with.
Duh, forgot to show you the before….I had painted the top and knobs black a few years ago.
I may pick up some fun knobs, if I see some.
Great way to update the outdated furniture.
If you like Stenciling or want to check out more creative ways to update
check out
my
Thanks for stopping by today. If you are not a regular, I sure would love to see you back again.
XO
Thank you so much for visiting with me today.
If you are new here, welcome! I am also very excited to share my new stencil line with you.

[envira-gallery id="32693″]
Thank you for your visit today!
To view my stencil gallery projects you may check out my Debcreates.com page. 
I share all things, thrifty home decor, crafts and a recipe or two on occasion.
I also have an Etsy shop!

Sign up today and receive a few freebies. 12 months of seasonal printable art.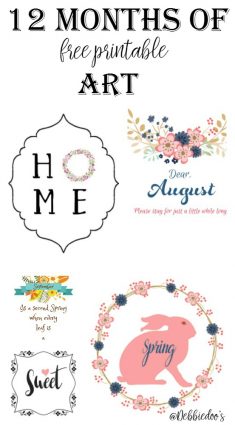 If you would like to commit to becoming a subscriber, I would love for you to join me.