I make NONE! I use to, but realized year after year, I never kept them. Some would be big, some small.
What I realized about myself as I have grown older is it is just best to be organic. I feel if I force myself or commit to something, I feel stressed about it and almost in a sense self sabotage. Since, I do not make any more resolutions for the New year I have found I am more successful in general self improvement.
I truly am that one day at a time type of person.
I know when I need to drop a few pounds simply by putting on last years jeans. Oops, these don't zipper up too well. Time to cut out some sweets.
It really just boils down to self awareness. If you are aware of the changes that need to be made, you are the only one that can make those happen.
But, you have to do them on your own accord and not force it. People that smoke, drink, over eat too much. They know it is not good for them, most of the time. If it is hindering on your life, health and relationships, you have to make the decision to change that. No resolution for the New year will make that happen. It could be mid year, end year, or even the next year.
I strive to be a better person, be patient, kind, thoughtful, and loving. Those are typically just character traits that most of us tend to have. However, sometimes you can feel yourself not ejecting those traits. Be aware. Tomorrow is a new day.
I wish you all the very best of Health, Happiness and Joy in the New year.
I adore each and every one of you who take the time to visit me each day. You make my day shiny and bright. I love your emails, and pictures you send me of projects, recipes or crafts you have tried that I share. I always say, if I can touch just one person for the day, I feel happy.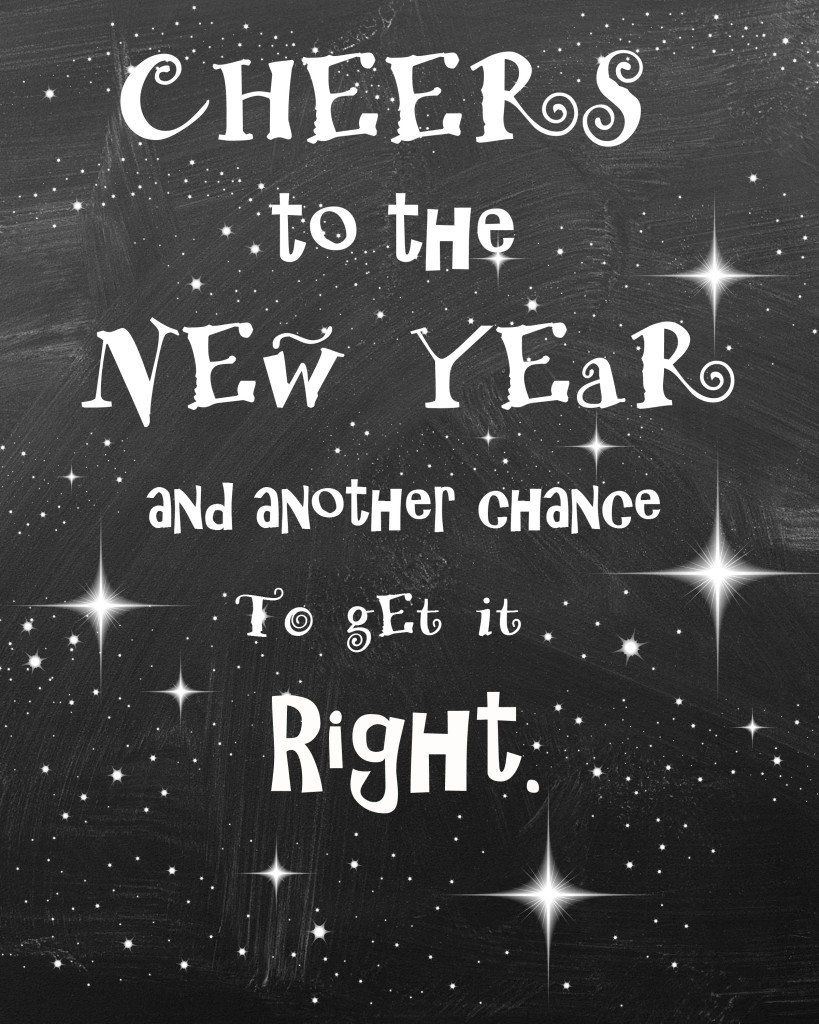 (Just click on the above link to print).
Free Printable for you. Just print, frame and keep it on your desk, counter, guest room, wherever you can take a glance to remember. I don't think we ever truly get it right, but we sure can try to do our best.
If you are not a regular here, I sure would love to see you back again.
XO