Hi there everyone!
You know sometimes we all have a bad day..whether it is work related, kid related, home, an unexpected bill, etc, etc.
I have a cure for all those blues.
It's called the Cure all potato chip!
Whatever ails you the cure all chip will fix ya!
I know, it sounds weird and perhaps I am making a medical breakthrough in Science.
But I am telling you, this chip will make you forget all your worries.
Leave it to my friend Laurian, not only to come up with the name, but also the recipe.
Did you miss her bacon crackers?
Or perhaps her Dorito casserole?
What about a dump cake?
I am telling you this girl is going to take over my blog.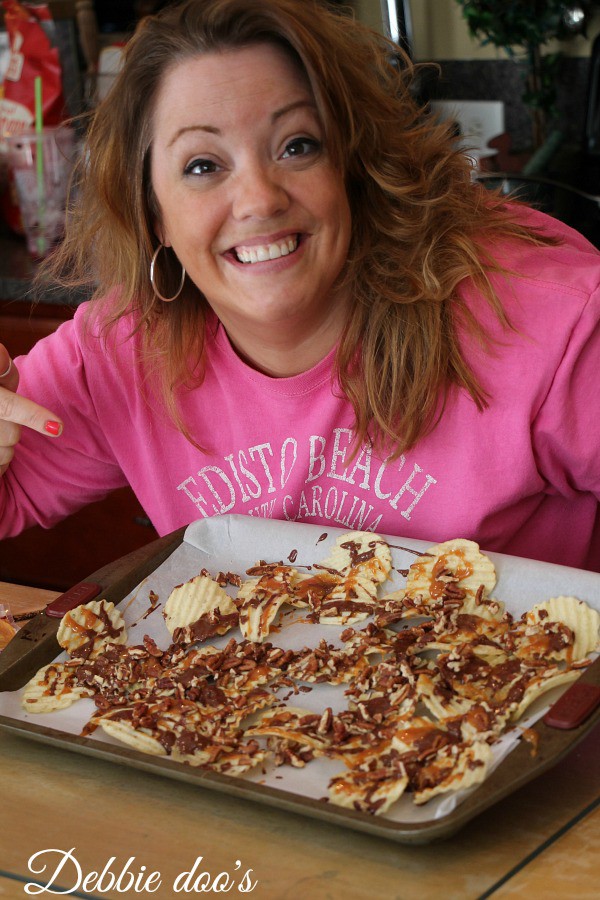 It's so nice to have a BF that loves to cook, is a true blue Southern belle, and one of the nicest friends you can have.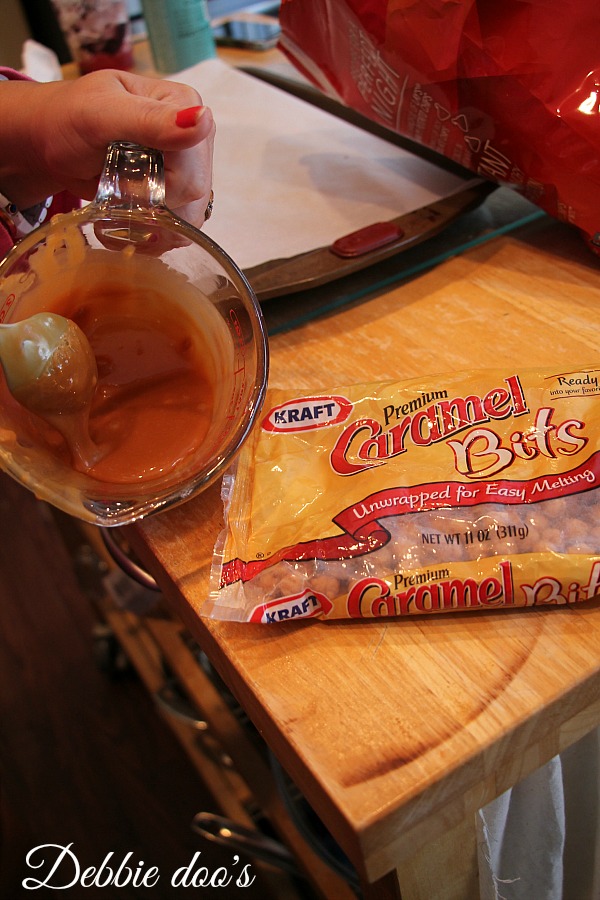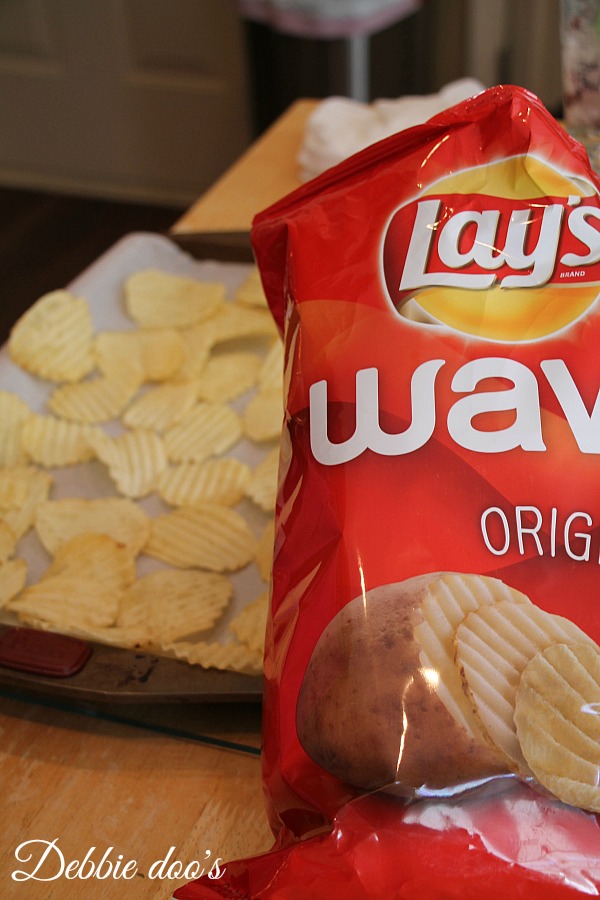 First you have to start with Lay's wavy chips. They have to be the wavy kind in order for this scientific break through to work.
I have never seen Caramel bits have you? I probably could have eaten this entire bag.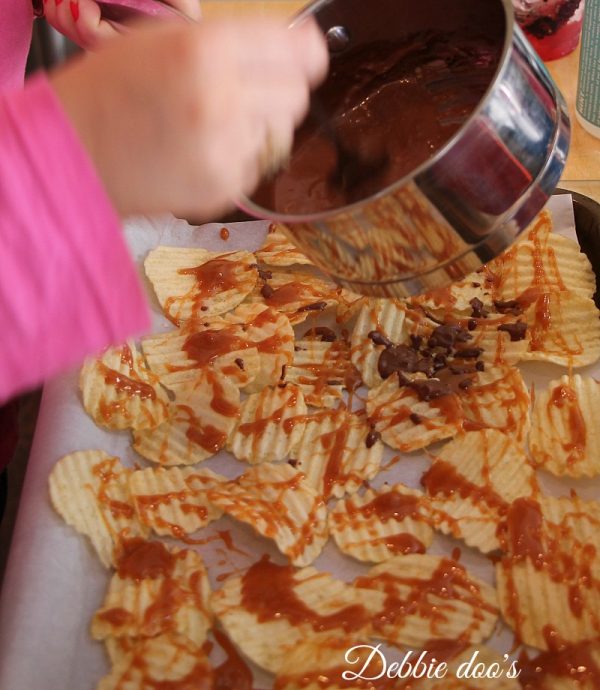 And did someone say chocolate too?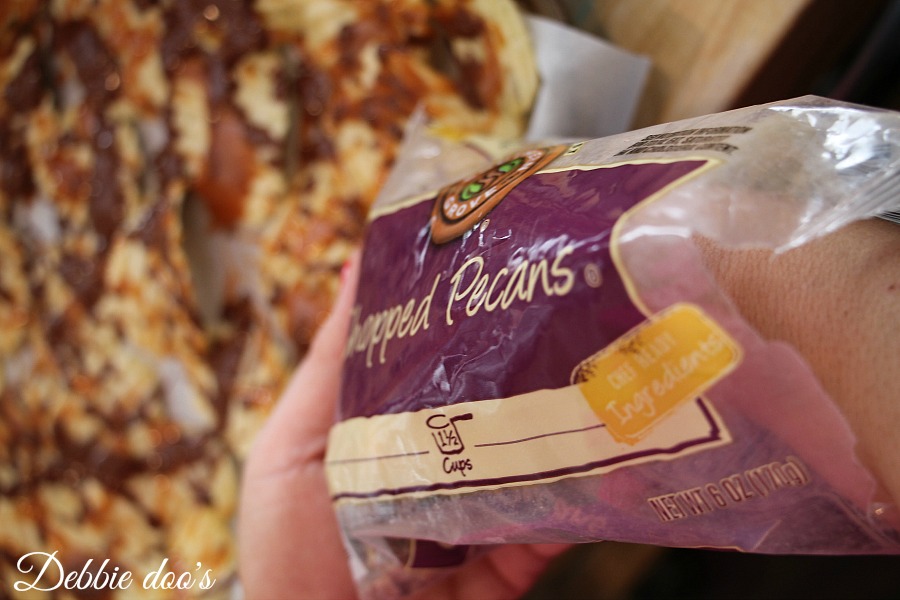 Pecans, say what?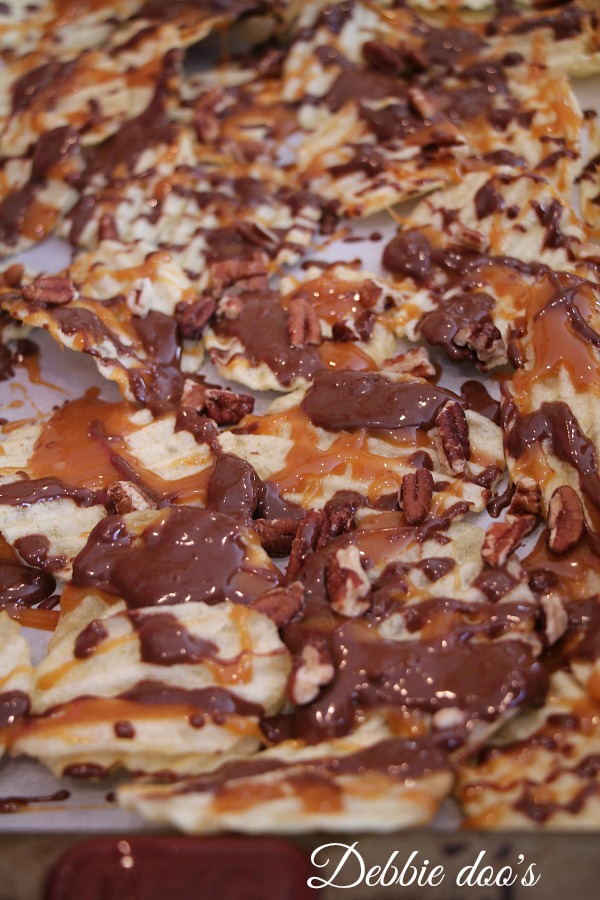 And put it all together…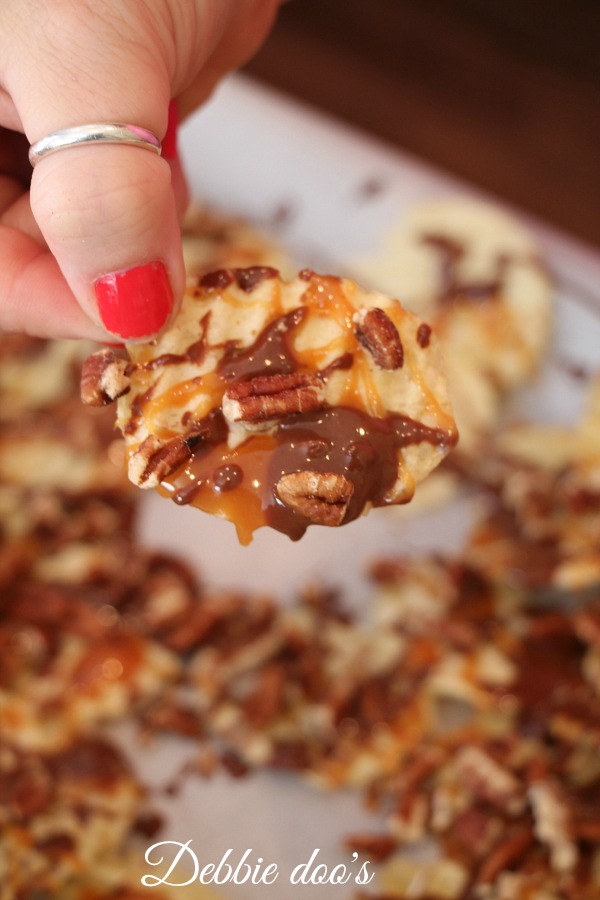 and you now have the cure all chip!!
Check out my recipe archives while you are here.
Pin it and Make them later:)

Here is the recipe on the how to.
Thanks for stopping over today. If you are not a regular I would love to have you.
First on a cookie sheet put down a sheet of wax paper.

Layer your wavy chips in single file form.

Melt a bag of caramel bits with the quarter cup of heavy cream

Melt your chocolate morsels with crisco

drizzle on top of chips and carmel