Hi there friends!
Welcome to the DIY housewives edition of porches and patios this month.
I said from all over the U.S. because literally we are across the board here.  I think it's fun to see how different regions of the country decorate per season.
Enjoy the series.  I am sure you will get some fantastic ideas.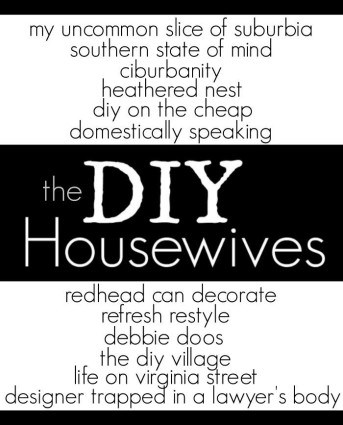 My Uncommon Slice of Suburburbia.com Southern State of Mind Ciburbanity
Domestically Speaking Redhead Can Decorate
The DIY Village Life on Virginia Street Designer Trapped in a Lawyer's Body
I haven't really done too much since I shared my DIY painters tarps curtains.  I think at this point I will just wait until the fall.  I haven't even added any new plants.
It's a sore subject, and there is no point of giving me advise anymore.  I give up. Plants and flowers do not like me…PERIOD.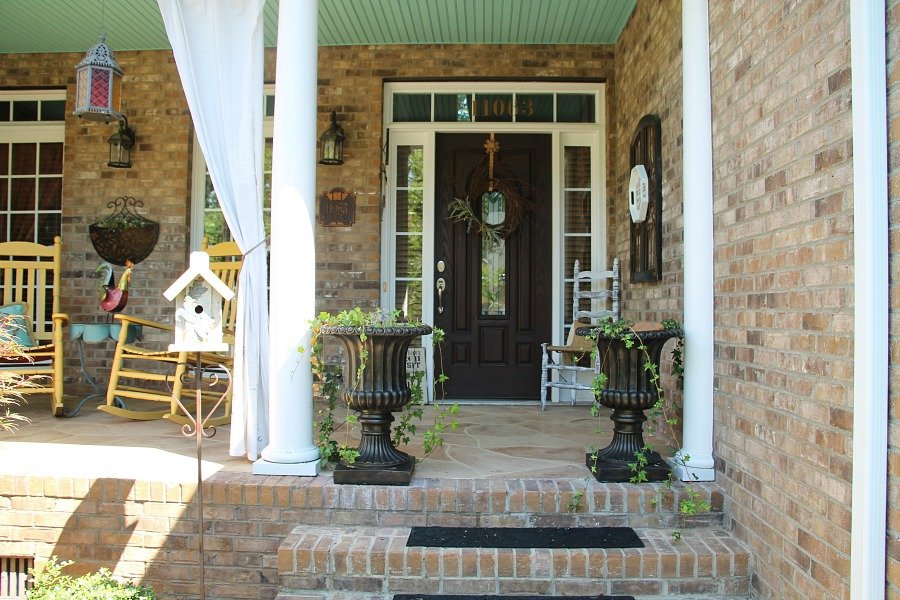 Ivy seems to live year after year, so I just stick to that.  I think I added some stones in the urns instead of flowers.  You certainly can't kill a rock!
Pin it, share it!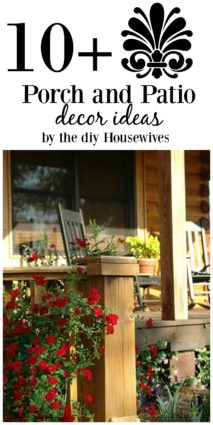 Thank you for your visit today!
I share all things, thrifty home decor, crafts and a recipe or two on occasion.
If you would like to commit to becoming a subscriber, I would love for you to join me.