Mod podge monogram letter
with magazine clippings.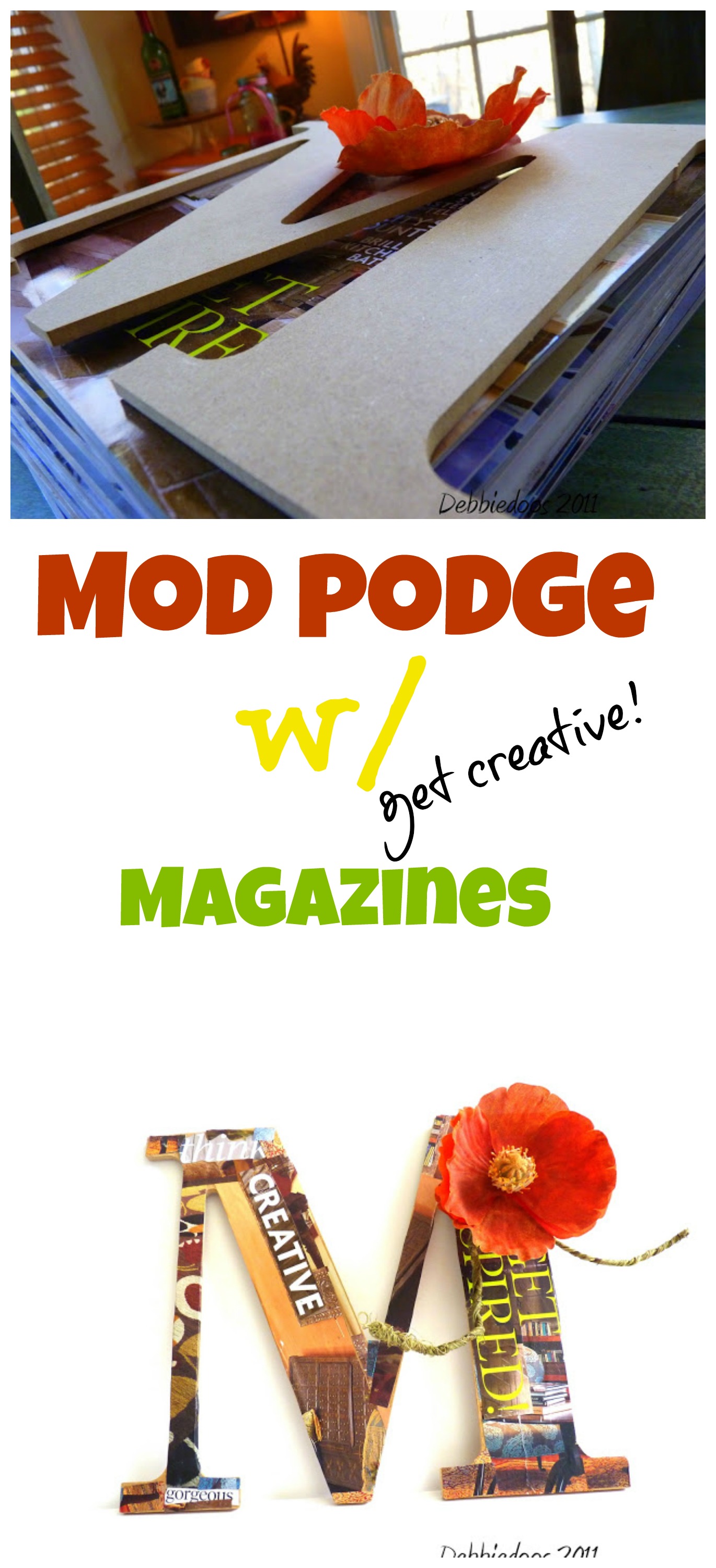 There is creativity everywhere.
Just look around, it is like looking at the best of magazines, except with people like you and I who are the authors and illustrators.
Make it your own, well, you can copy, but just shout it out that you did so….
After all this is blogland. Where else to come for inspiration? And for me, imitation is truly the biggest form of flattery!
There is one thing, that not one person in all of the land, can ever duplicate or knock off, and that would be your PERSONALITY!
So let it shine, shine shine!
Have fun!
If your not a friend

, I've missed you. Join in today!
 In case you were wondering..Yes  I was playing with Mod podge today!
Simply cut your inspiration words and pics from a magazine
and mod podge away.
Thanks for stopping by today.