Hi there! Welcome to Debbiedoo's. I'm Debbie and I am a craft, stencil masonaholic.  You came here because you too must be a mason jar lover. How can't we be? Let me tell you a little history on the mason jar first.
1810 The First Canning Jar was introduced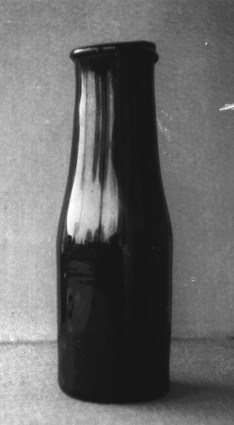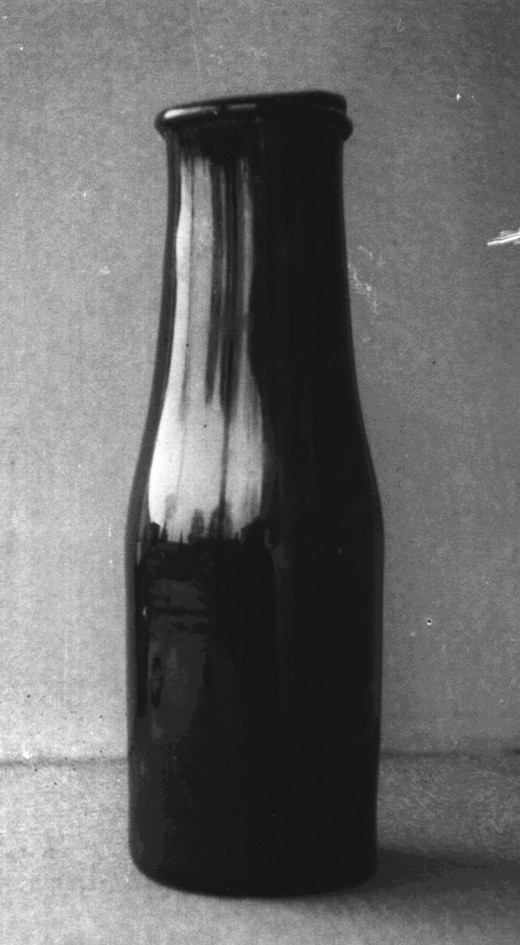 In response to Bonaparte's widespread request, confectioner Nicolas Appert created the canning jar predecessor. His process involved sealing food inside the jar through heating and cooling. Wax and wire provided a messy, unreliable lid.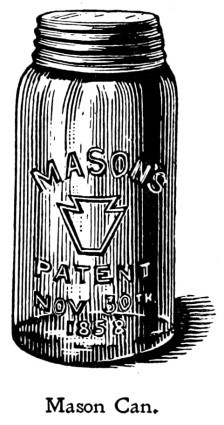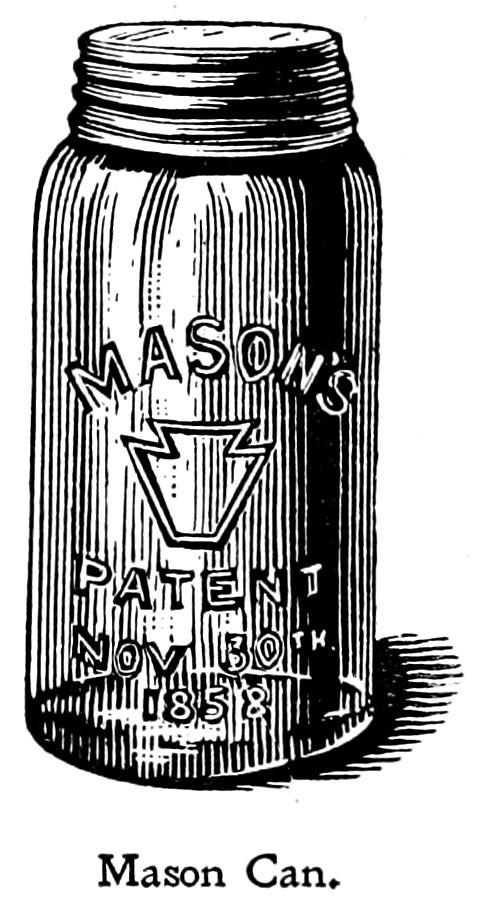 In 1886  Ball Jars were introduced
The Mason jar rival's success caused the name Ball to be synonymous with Mason in reference to canning jars.
Upon the death of John Mason in 1906, his invention never did make him rich. In fact, he died a pauper in New York at the age of 70.  Can you imagine.  I sure hope he can see the phenomenon  of the mason jar today.
Pinterest has created a surge of shared do-it-yourself projects. The Mason jar is a crafting staple that continues to permeate hobbies such as event and home decorating, sewing, cooking, painting, gardening, tablescapes and more.
I'm pretty crazy about mason jars myself. I created a few custom Printable items in my Etsy for your enjoyment.

You can make a banner, gift them, frame them and enjoy for years to come.
Here is a sample of just a few of my custom items. In a few of these you actually receive TWO PDF files for the price of one. I'm cool like that.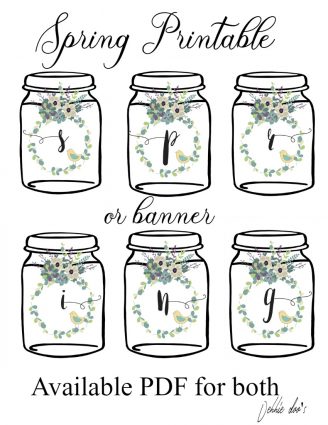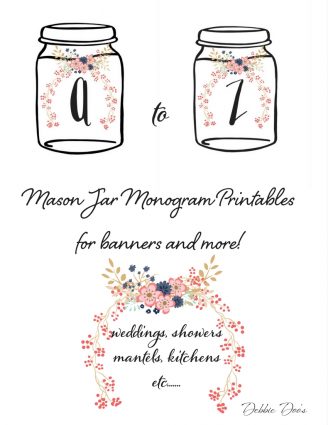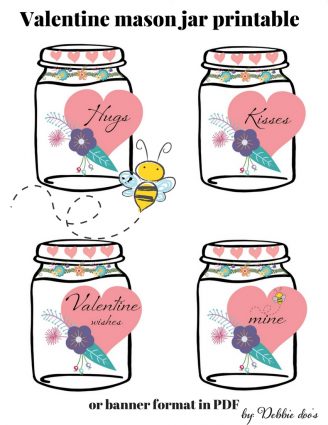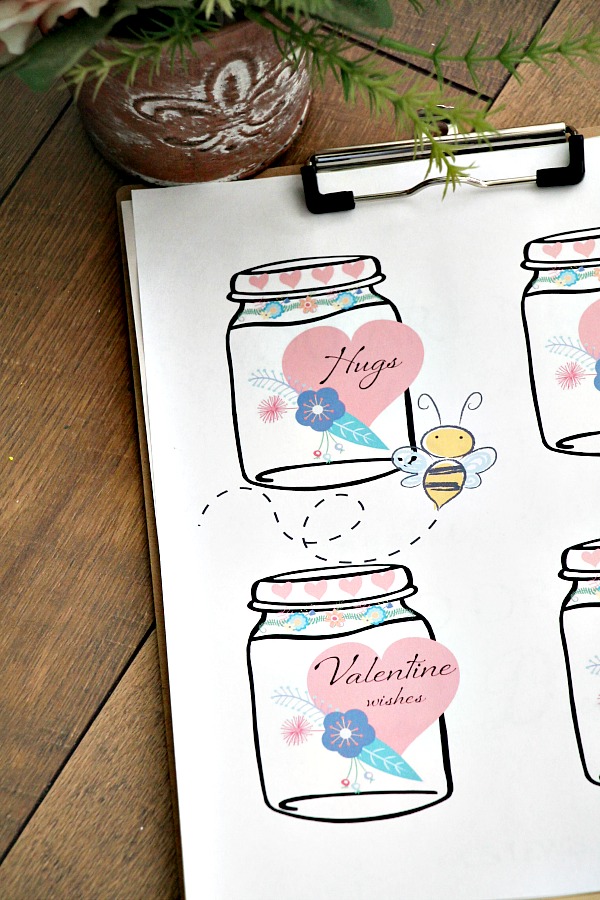 No worries if you just came here to browse, you can enjoy my over 500, maybe even 600 Mason jar ideas all in one place.
Just click on that cute little graphic and have fun browsing and getting your next bright idea.
Extra, Extra. I have new custom 100% linen pillow cover sold on Amazon. Buy the cover and get the Spring mason jar printables for FREE.
Linen pillow cover on Amazon here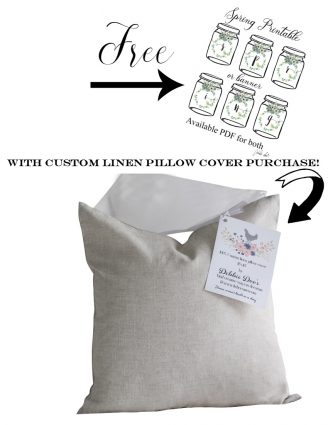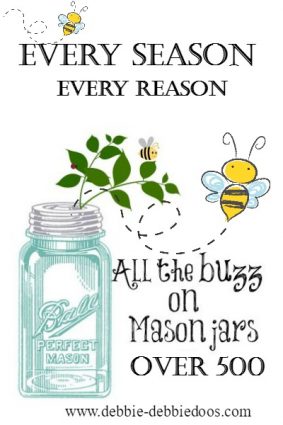 Thank you so much for visiting with me today.
If you are new here, welcome! I am also very excited to share my new stencil line with you.

Debbiedoo's stencils and home goods on Amazon
Thank you for your visit today!
To view my stencil gallery projects you may check out my Debcreates.com page.
I share all things, thrifty home decor, crafts and a recipe or two on occasion.
Don't forget to check out my Etsy shop!

Sign up today and receive a few freebies. 12 months of seasonal printable art.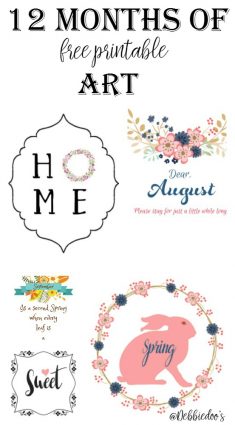 If you would like to commit to becoming a subscriber, I would love for you to join me.