Home sweet home! Simple, yet a nice sentiment for all. Today, I am sharing my new Home sweet home stencil.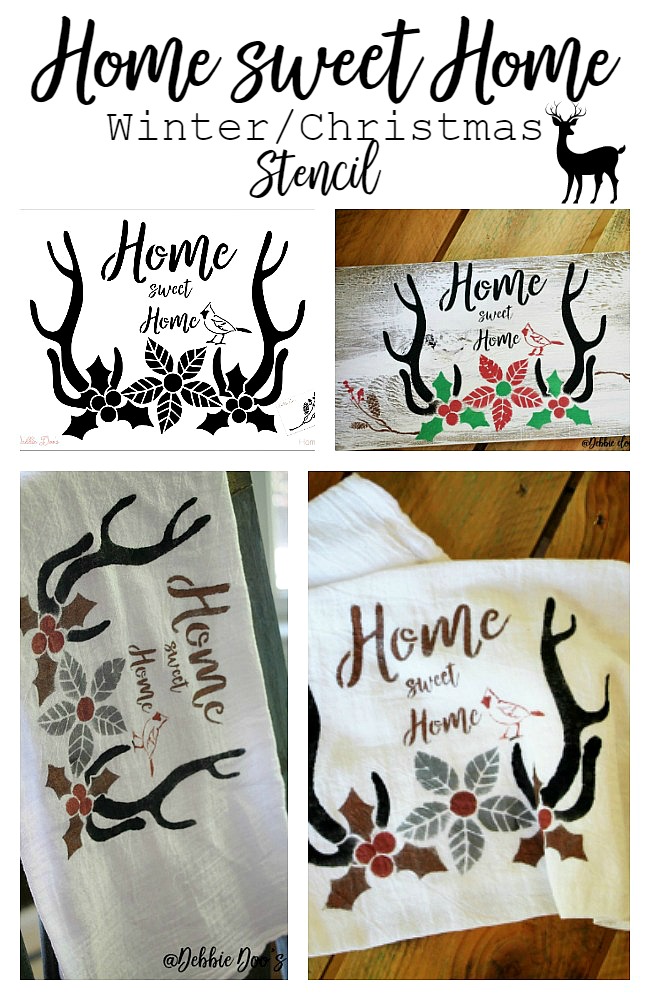 This stencil was a bit of challenge for me. I must have made at least 20 variations of it before I finally sat back and said, "yep, that's the one". I am grateful for the help on my Facebook page. I had a lot of nice input and suggestions. I take it to heart and try to incorporate your thoughts and opinions.
This stencil I consider the winter/Christmas stencil. I figure starting in November right into February we can enjoy this one.
I had a lot of fun the other day on my Facebook page doing a live video reveal. I had never even tested it out myself and thought I would hop on and give it go. Of course, holding my breath the whole time. What if it looked awful? I mean I knew it wouldn't look awful, but what if it didn't look like my vision? A chance again I was willing to take.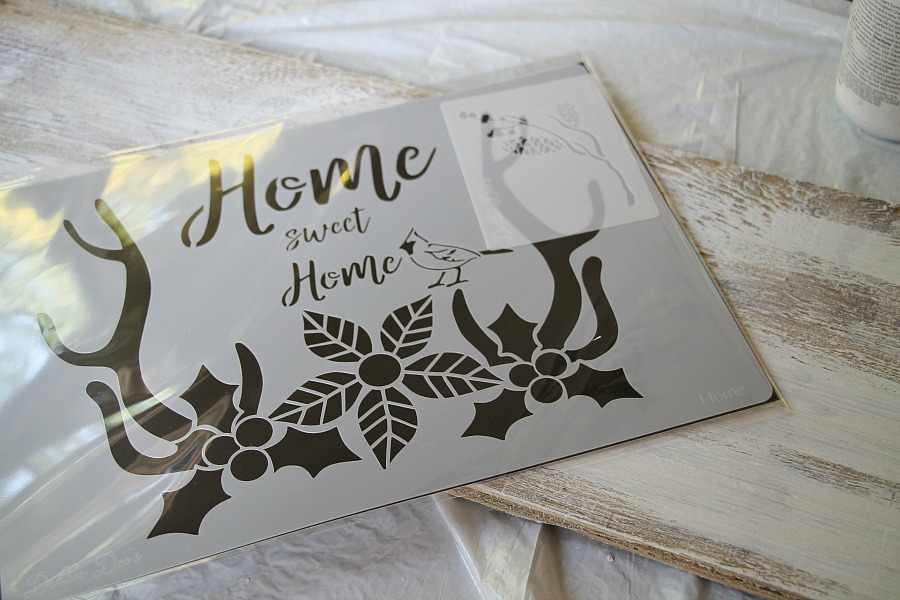 I used the same wood and technique I have used on my other DIY rustic signs. You can check those out HERE. I bought one piece of plywood from Lowe's hardware and had them cut it for me. I got 6 signs worth of wood for $10.00.  Please do not over pay for these custom signs you see at craft shows and home goods stores. There is absolutely NO reason to. You are fully capable of making your own. Not to mention how proud it will make you. Just like when I made my own lazy Susan for under $20.00.  LOVE that.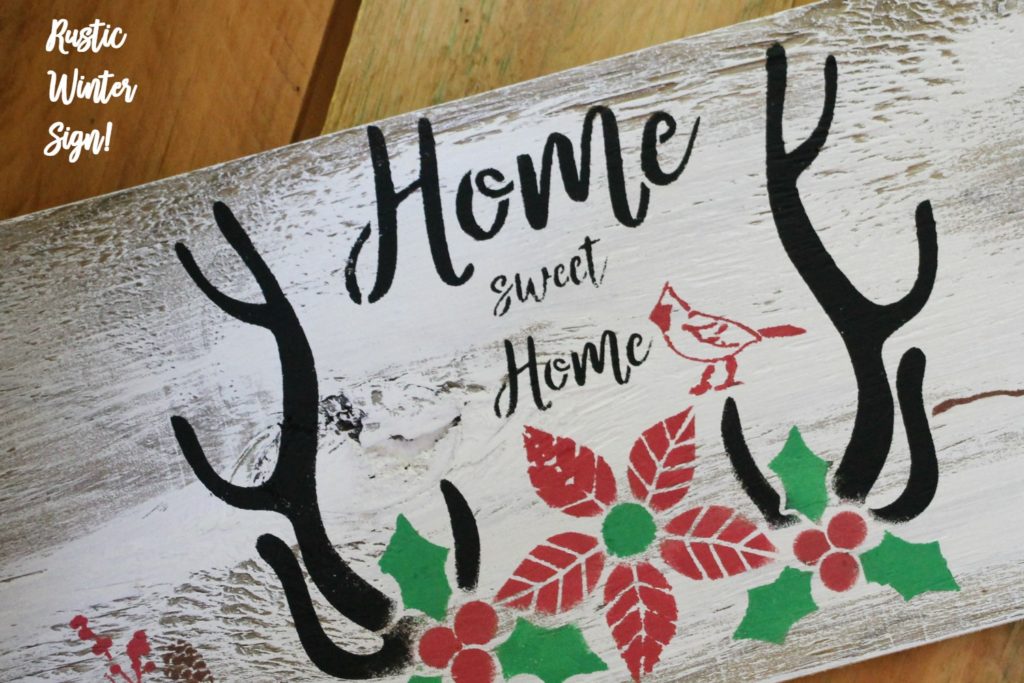 I love the mini pine cone and berry sprig stencil. That would look cute on any recycled jar for the season, filled with pine cones and berries.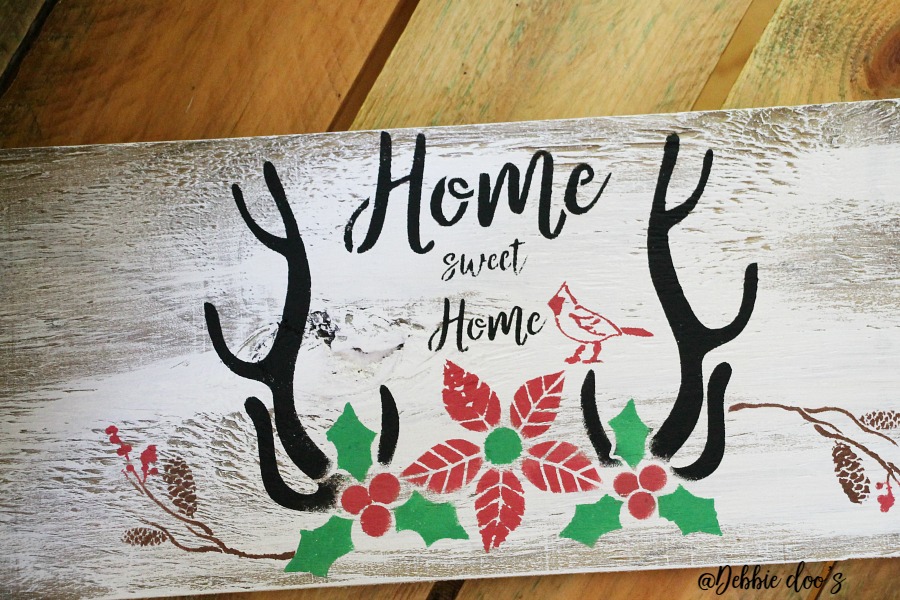 I added it to the sign just for a little more layering.
Less is never more it seems with me. Always think I need to add more:(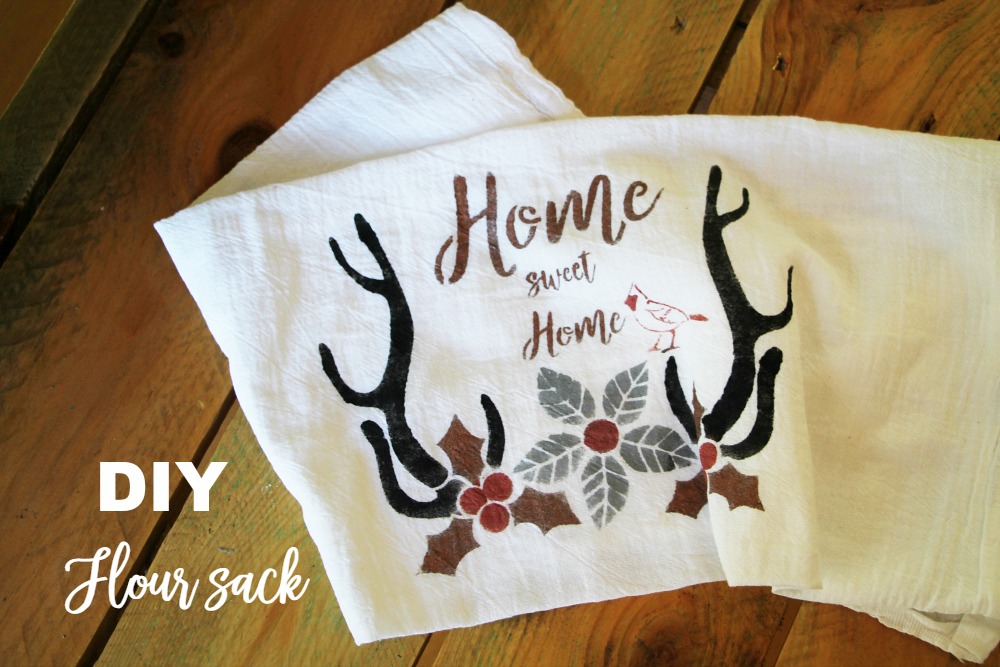 I also made some cute flour sack towels.
Remember I shared with you a few weeks back that you can buy a pack of 5 or 6 at for around $4.00. I think I shared a flour sack towel when I made over a thrift store stool HERE Another cute gift idea, just sayin'! I see these flour sack towels being sold on Etsy shops for $10.00 or more a piece…seriously, NO, make your own peeps! I am not trying to take away from anyone here. I'm just trying to save your pocket books this holiday season, and also inspire you to create, stencil, craft and be happy:)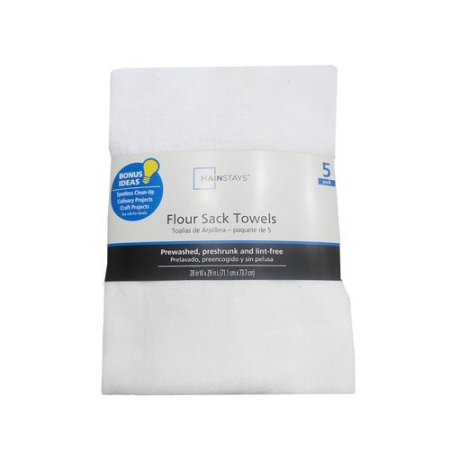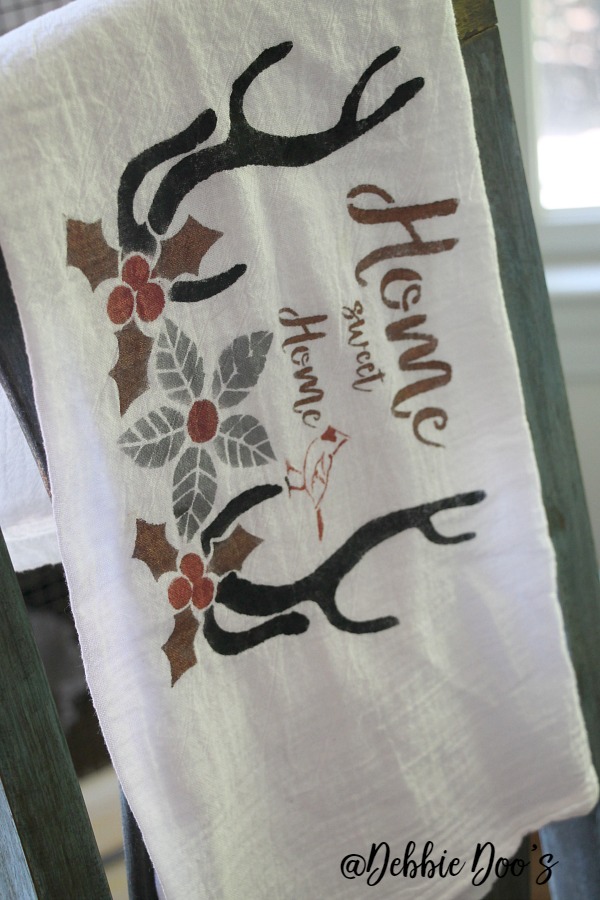 See how you can change the color variations to whatever your liking or whomever you may be gifting these to.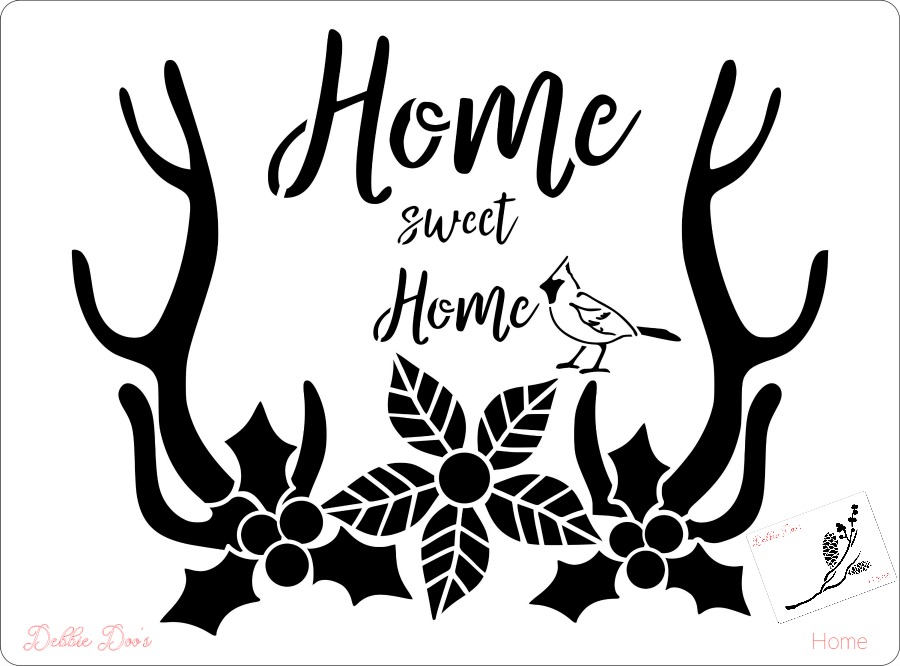 home-sweet-home-with-bonus-mini-stencil-of-pine-cones-and-berry-sprig
 I think I am going to have a lot of fun myself with this stencil for the season!
Thanks for stopping over today.
If you want to see the live reveal I put a little video together. It was originally 25 minutes long but I cut it down to 7 min:)
Thank you so much for visiting with me today.
If you are new here, I am also very excited to share my new stencil line with you.

Farmhouse/rustic stencil line by Debbiedoo's HERE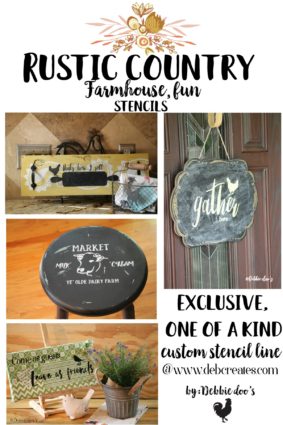 Thank you for your visit today!
I share all things, thrifty home decor, crafts and a recipe or two on occasion.
If you would like to commit to becoming a subscriber, I would love for you to join me.