Good day folks! Hope you all had a very merry Christmas with your family and friends.  Today I am sharing my year in review. I never make news resolutions, however I do set out with new goals for the year.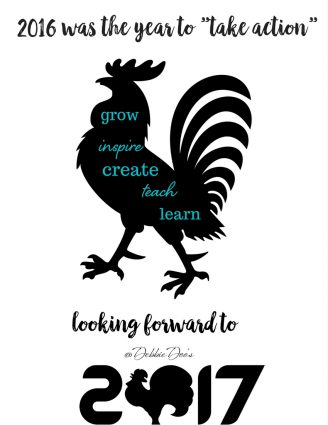 My year in terms of the blog were "OK" It truly was a year of growth and learning. Not in terms of numbers growth, but in terms of personal growth. There are a lot of things that have changed in the blogging community throughout my 7 years and things I just can't keep up with or simply do not understand. Hence, it will be a new year, same old me, perhaps even better. I have left quite a few facebook blogging groups in order to better focus on what I  want to do, not what is taught and shared to DO. There are a lot of "experts" out there these days, I tell ya.  Let's just say, I was wasting time trying to figure things out. I need to sing the tune " I did it my way" by Frank Sinatra. Don't get me wrong, I want to learn, I love learning. When there are 20 different e-books all on the same topic, and every one of them a different way…it comes down to who truly knows the right and wrong way. It's all personal- in my opinion.
I haven't changed one thing about myself, nor my style since I started blogging. Even though there are many influences around me that sometimes make me think, "huh maybe I should go that route". I never can bring myself to do it. Our kitchen is still country rustic with hickory wood cabinets, we have oak colored hard wood floors, and I still love roosters. The thing is with our style, is it never goes out. There will always be new trends and styles, yet ours will always feel timeless to me, or at some point may even come back up to date. Hey, we all remember stir up leggins, and padded shoulder sweaters right? They always come back, trust me.
So the year started off pretty well for me back in January of 2016. First with a clean bill of tata's, a good physical, and my family all well.
I then transitioned right from Christmas to the winter kitchen.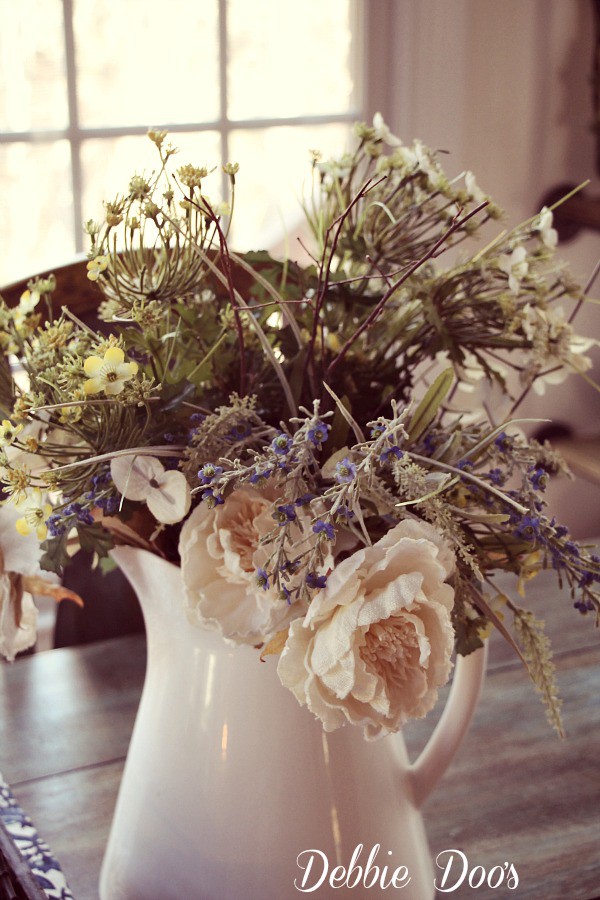 I then pleaded with my husband to build me a small industrial bakers rack.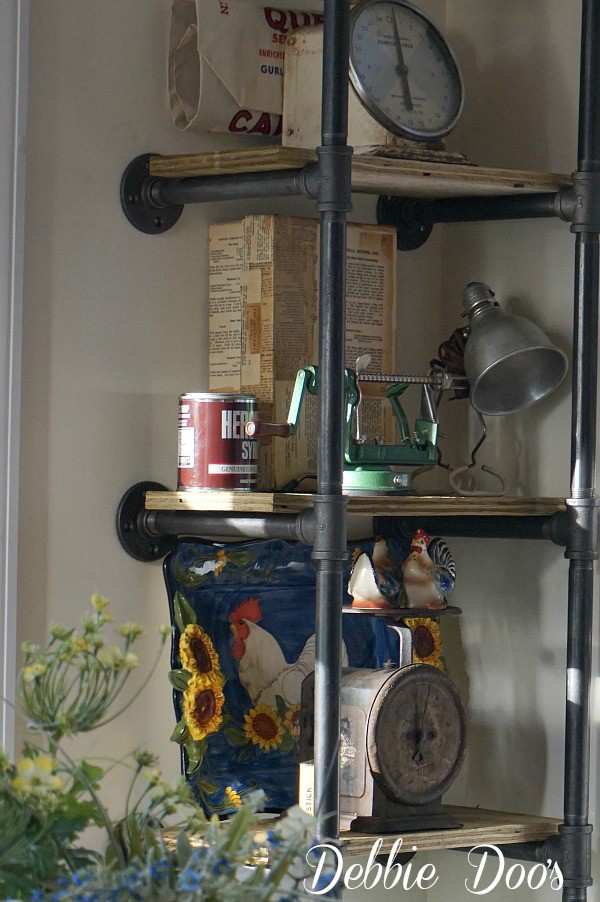 In February I started getting into the sign making and made my very first Valentine mantel sign.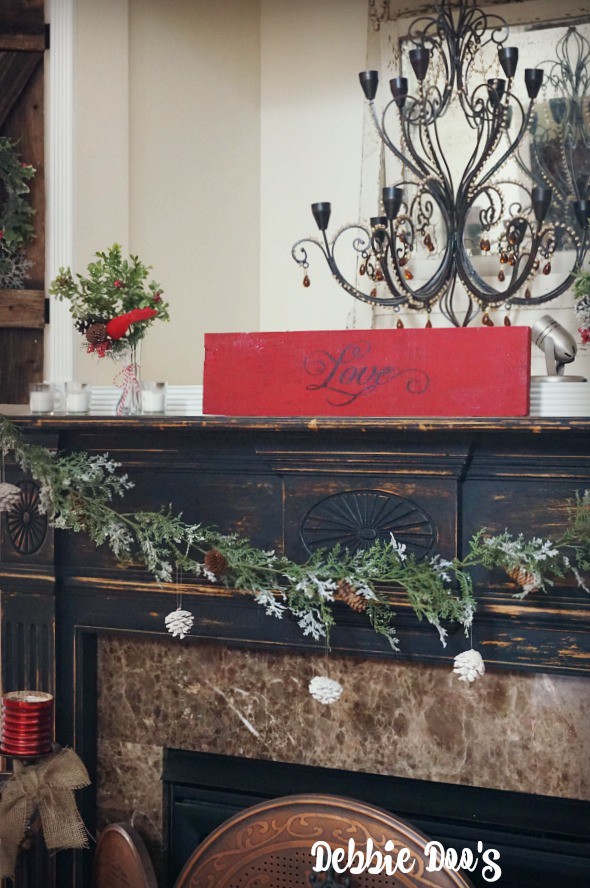 All along, for all these years every time I stenciled I thought to myself, I need to create my own line. It was always just a thought though, and I never had the courage to take action.
Then Spring came and it is my least favorite season to decorate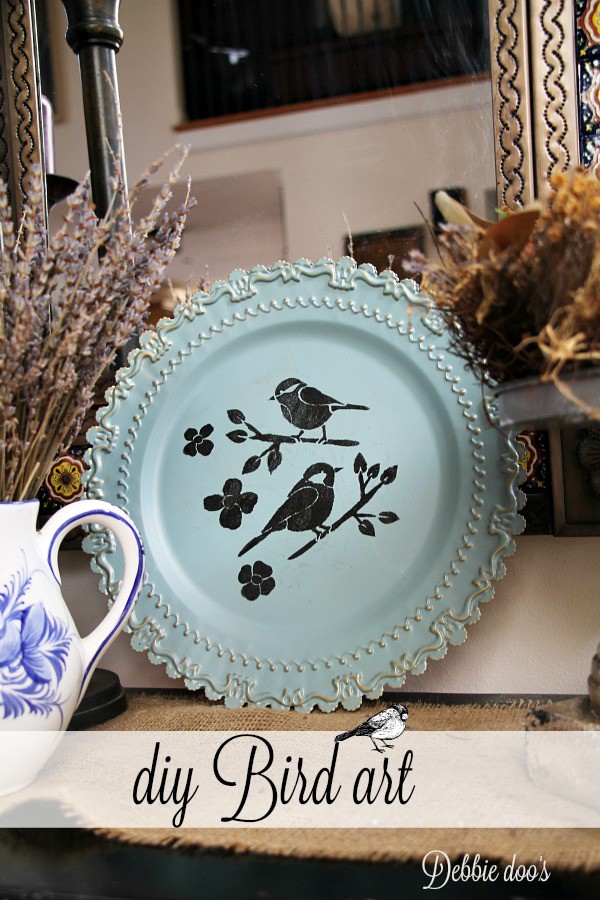 All the while, stenciling my little heart away with everyone else's stencils.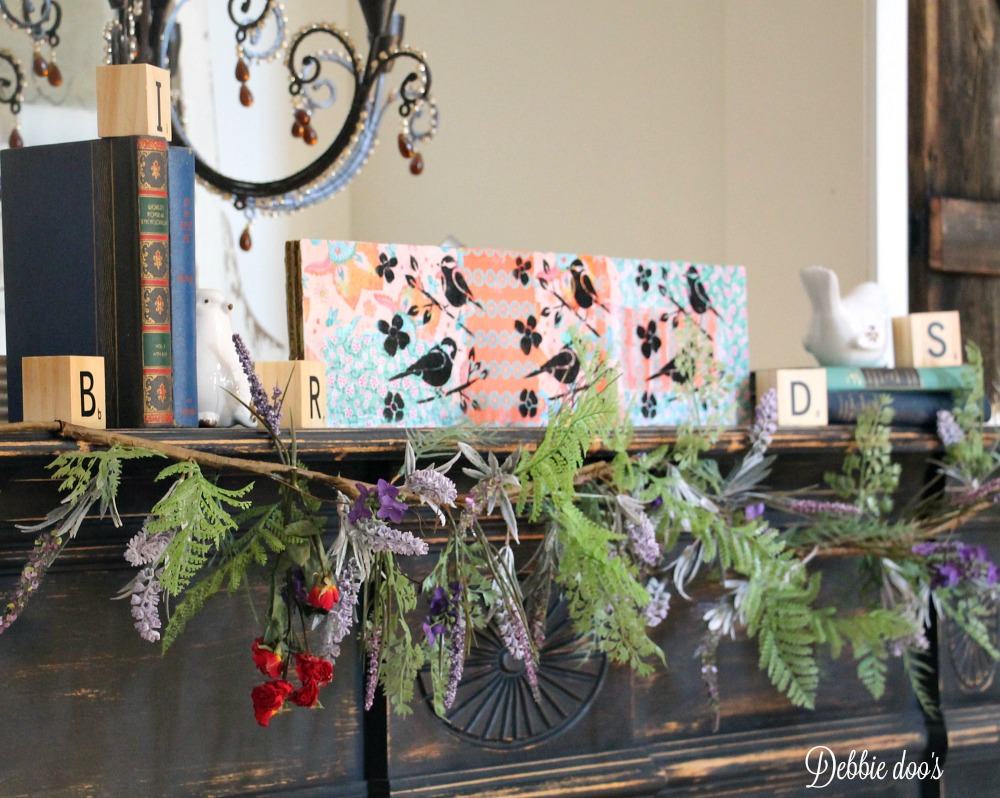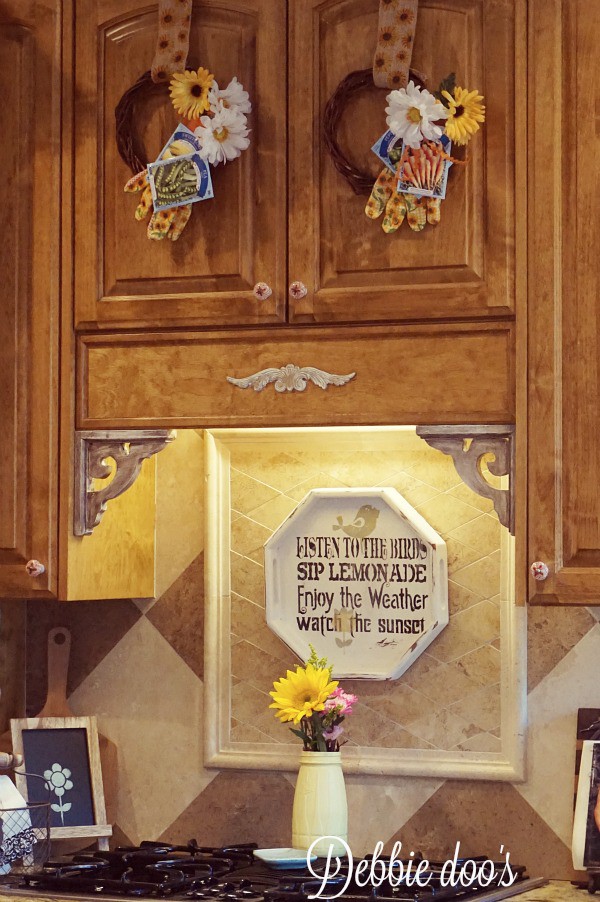 Then in April I turned the big 50!
That's when it was game over for me. Time to take action and make a dream of mine come true. I was given this life to do with what I wanted and it was time to go for it.
In May I was feeling every symptom and feeling of my menopause kicking in and really I was quite miserable.
You can read my menopause sucks post HERE.  A lot of women could relate to me and shared such valuable advise and insight. I started to make a come back. I had to change my attitude was the first thing. I couldn't change the new season of life.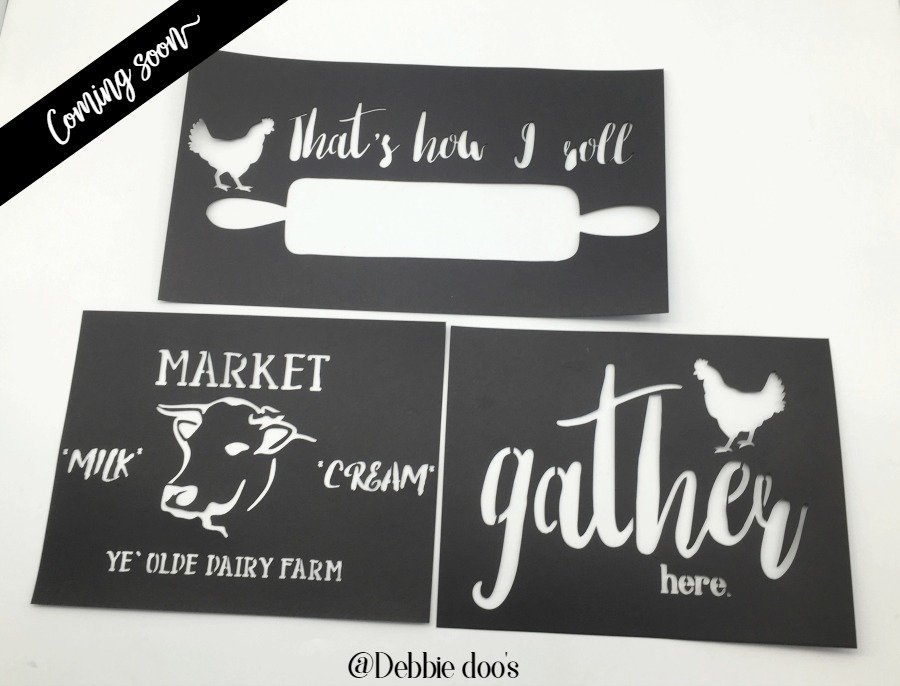 I spent the rest of June planning my stencil line and getting valuable feedback from friends and readers. Every step of the way many of you helped me and cheered me on.
By the time August came I had narrowed down my creations, packaging ideas and started seeking out a USA supplier. I could have had these made in China for a fraction of the cost. But I really wanted my personal line to made in the USA.  I have absolutely no regrets with that decision. I do not make a big profit, but it's enough to keep my inventory up and my dream alive. I mean seriously, what individual would ever get rich of a mylar plastic stencil line?…#nooneever.  It was never about that for me to begin with. Just enough to keep me going, fulfilled and happy. I will work with China in the future for other goods. It's pretty sad though we can't find any reasonable manufacturing companies here in the USA anymore.
By the time fall rolled around I was in full swing of fall decorating. I LOVE FALL!~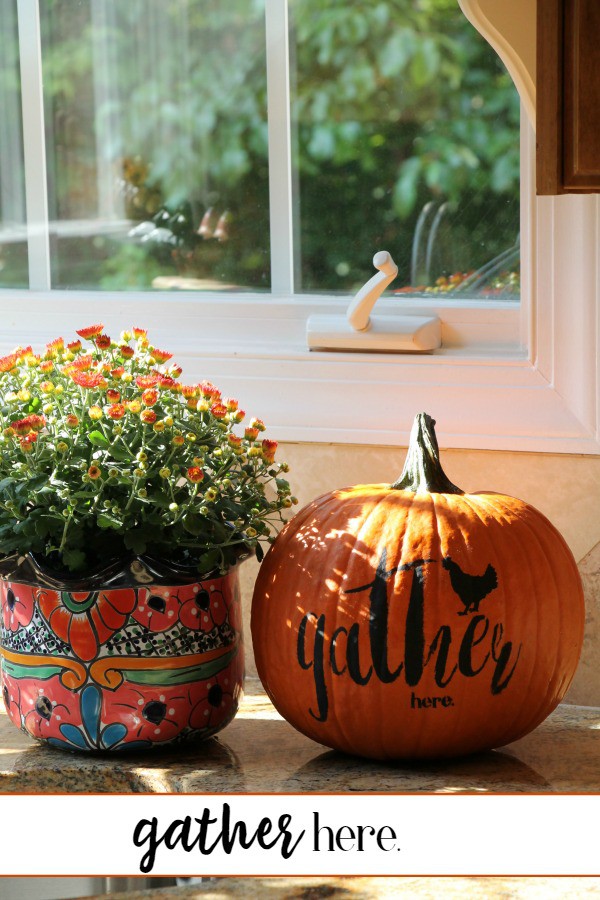 There were stenciled pumpkins,  rugs, signs, and anything I could think of everywhere!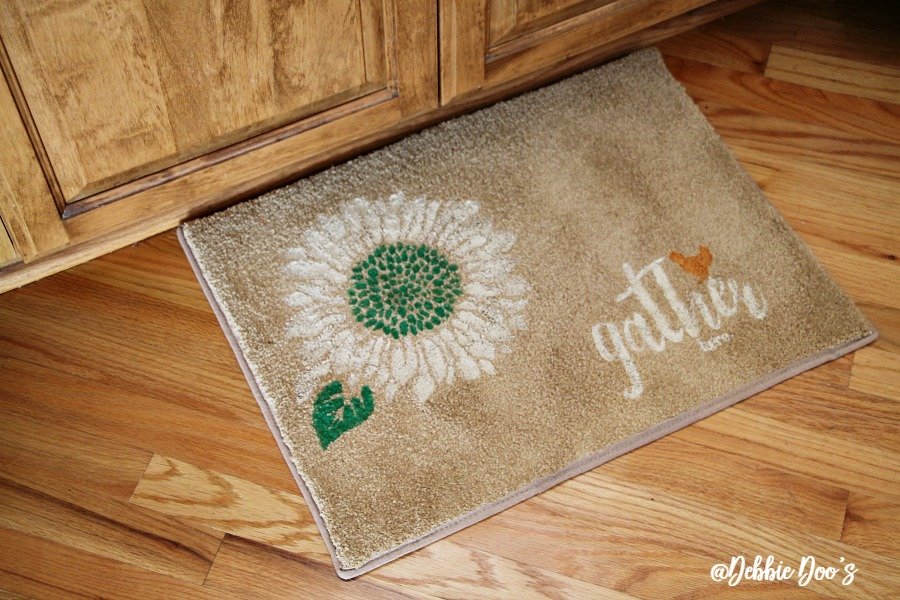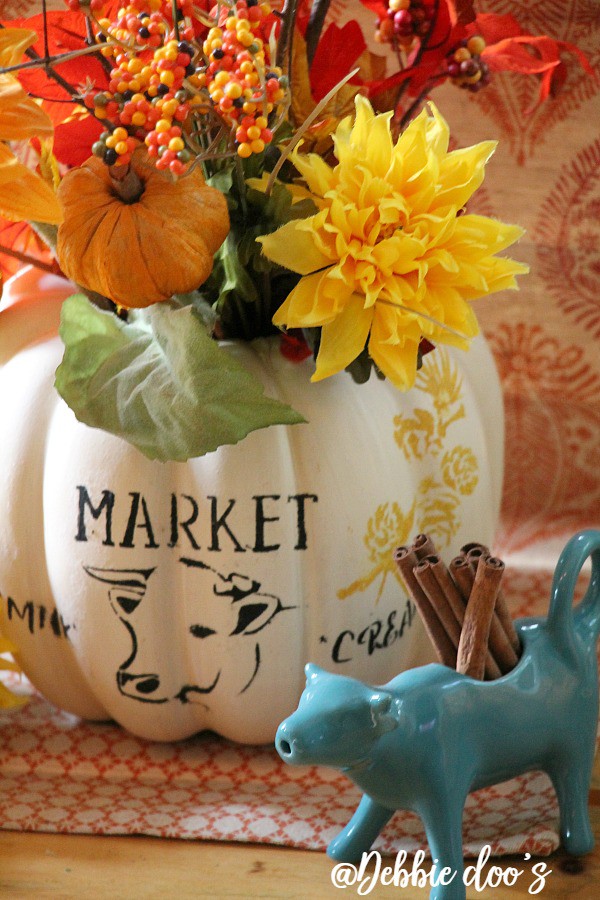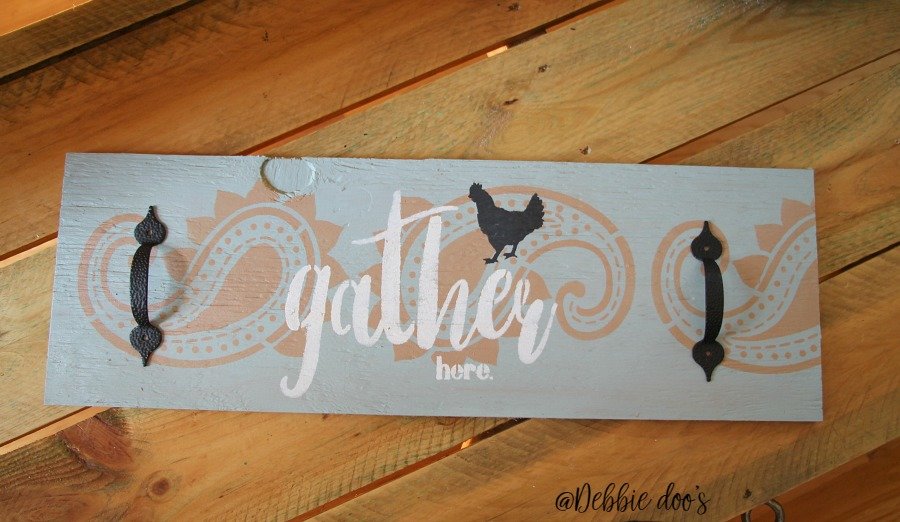 I even shared how to make your own lazy Susan here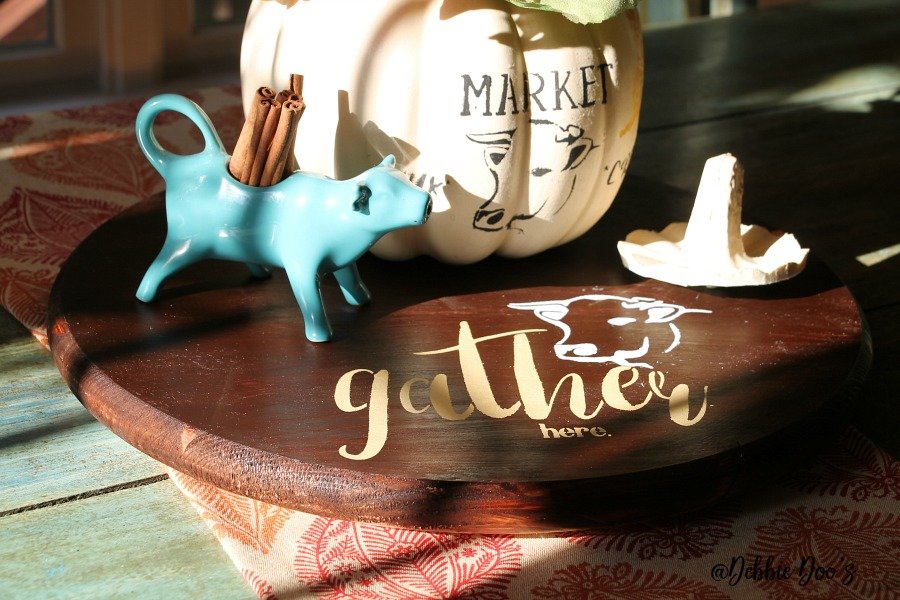 That indeed was my biggest hit of the year. So many loved it and went onto make your own. I had so many pictures sent to me of your work.
Then October was nears end and already I started seeing Christmas pop up every where. I thought "oh crap" I better get a move on it. I did indeed feel pressure to get out so much content in such little time.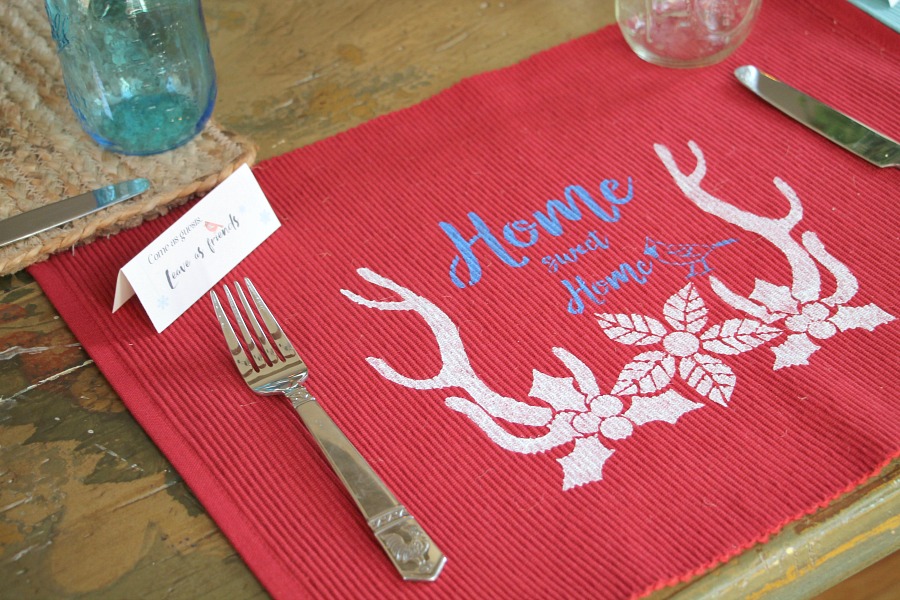 In the meantime I had two more new stencils hit the Amazon shelves. I started sharing new ideas for those as well.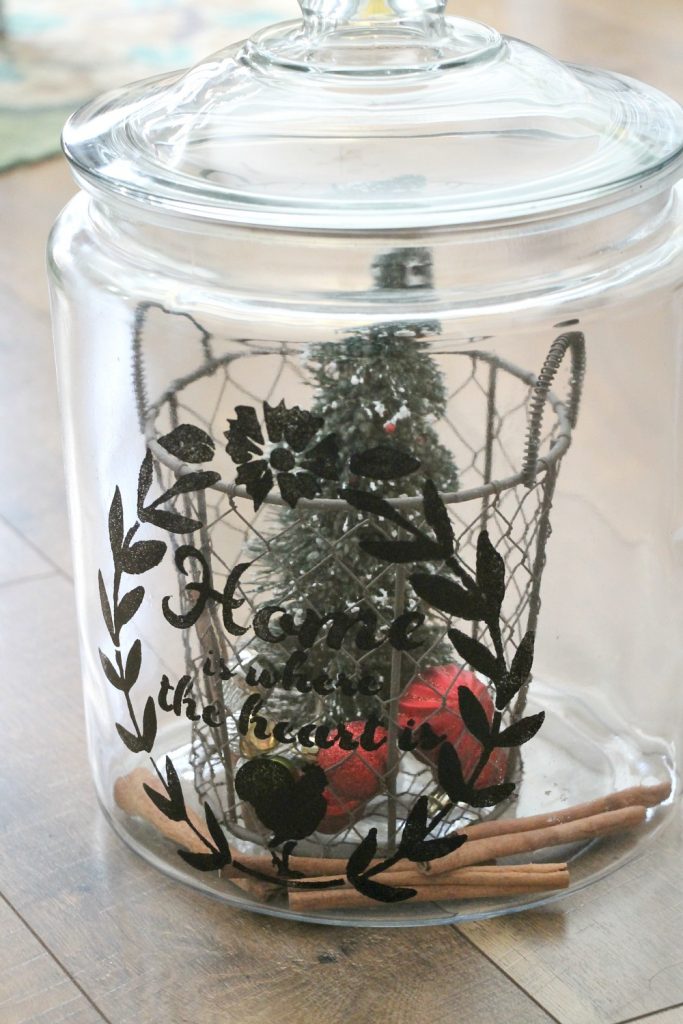 Placemats,  candy jars, stockings, and of course more signs.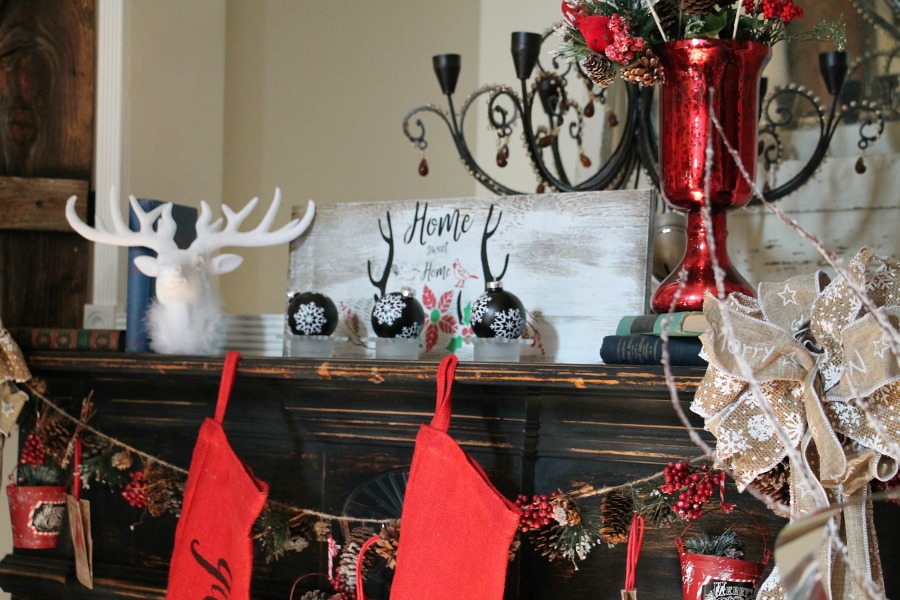 And now here it is the end of December and I'm dead butt tired!
I think it all caught up with me for sure. I realize yes turning 50 is invigorating, however, I can't do things like I used to. Your mind wants to but your body slows you down.
It's all good though. Again, we are here, healthy and ready to roll out a new year.
Oh I forgot, I also created the apron line in between all of this.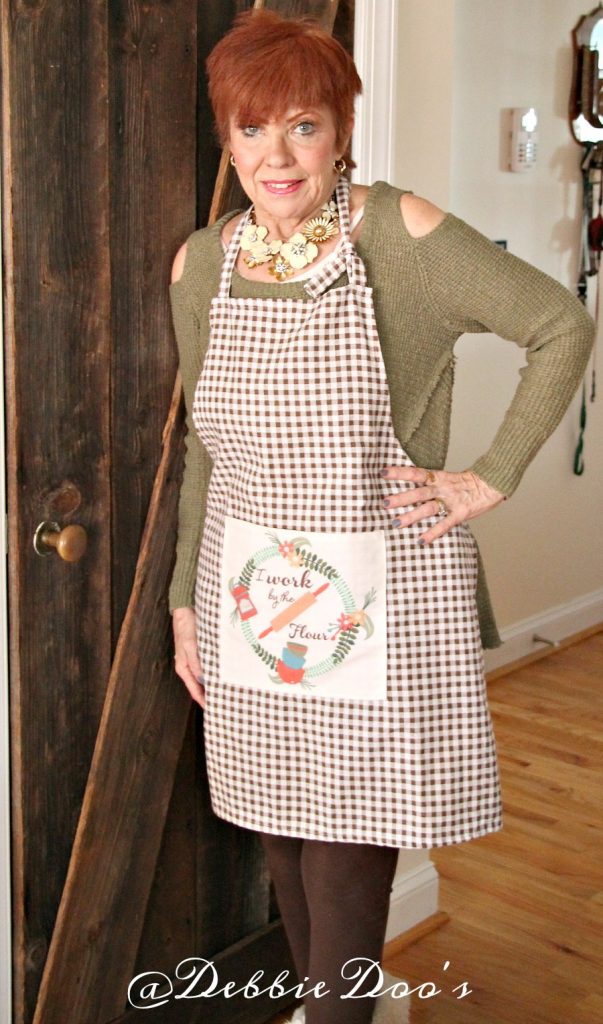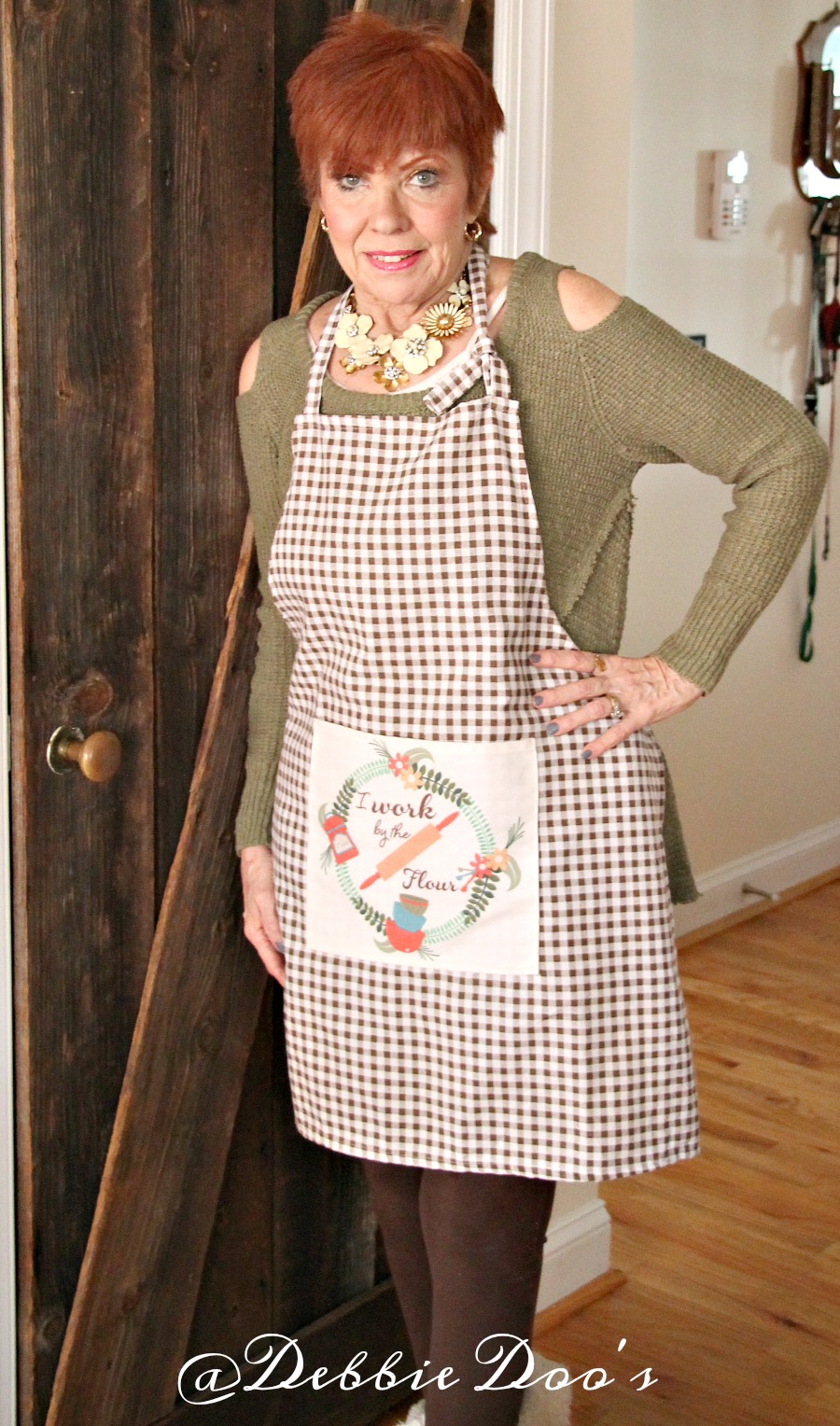 My Mom was proud. She is my Amazon model. I think that about covers my year in review. There are certainly more projects in between all of this that I simply could not possibly share each one. My goals moving forward are to learn more, teach more, inspire more and to share my journey along the way with you all.
Happy New year to all.
XO
I am sure there will be more to come in terms of stencils and perhaps home goods. Like I said, I just keep rolling over to inventory and more products. Hoping one day it's just a nice little steady stream of happiness and contentment within.
My new stencil for the new year will be available soon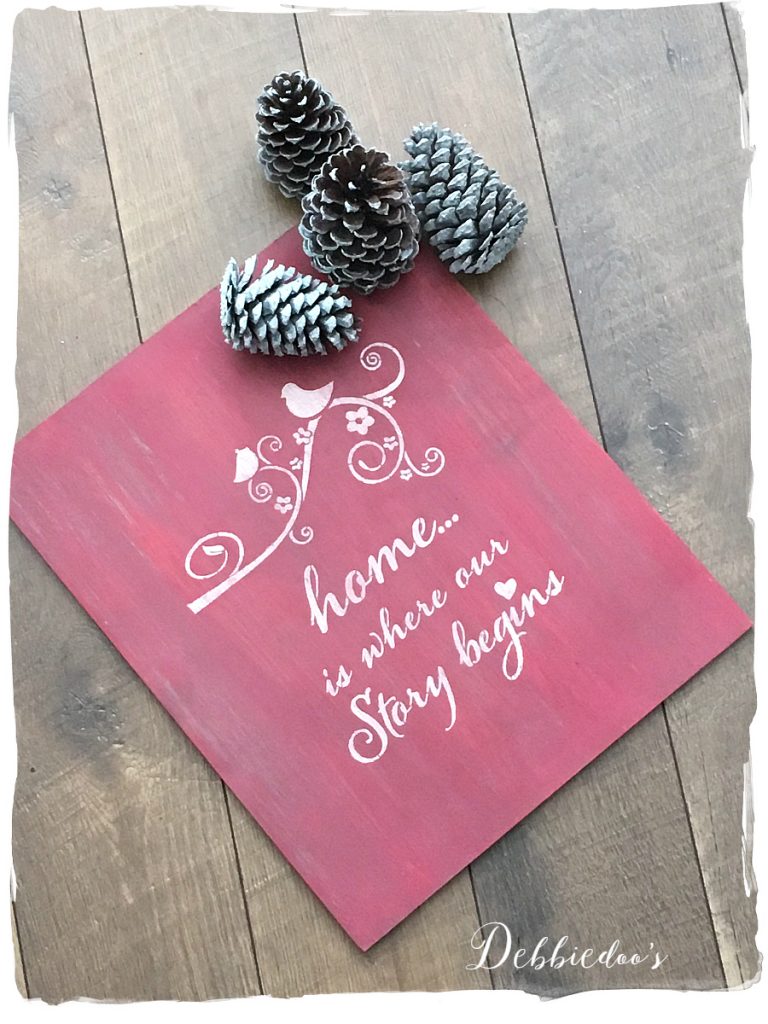 Sharing today's post with Anita from Cedar hill farmhouse
and Rhoda from Southern hospitality
If you are new here, welcome!
Here is a free new year printable I made just for you.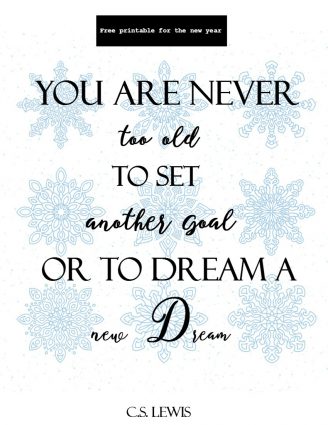 I am also very excited to share my new stencil line with you.

[envira-gallery id="32693″]
Thank you for your visit today!
To view my stencil gallery projects you may check out my Debcreates.com page.
I share all things, thrifty home decor, crafts and a recipe or two on occasion.
Sign up today and receive a few freebies. 12 months of seasonal printable art.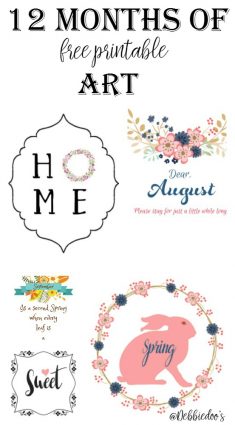 I have also created my own custom apron. "I work by the flour" logo on linen deep front pocket. My husband was the witty one with that slogan:)
Sold on Amazon Debbiedoo's custom apron
.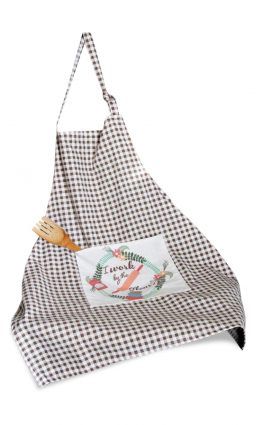 If you would like to commit to becoming a subscriber, I would love for you to join me.